The debate on acrylic vs glass aquariums is nothing new for fish lovers. But still, they get confused about which one to choose. Both acrylic and glass aquariums are good for keeping some fancy fish.
However, there are some areas where you will find one better than another. Therefore, we have compiled this detailed guide for you. This blog post covers all the major differences between acrylic and glass aquariums. So let us get into it!
Acrylic Aquarium – An Overview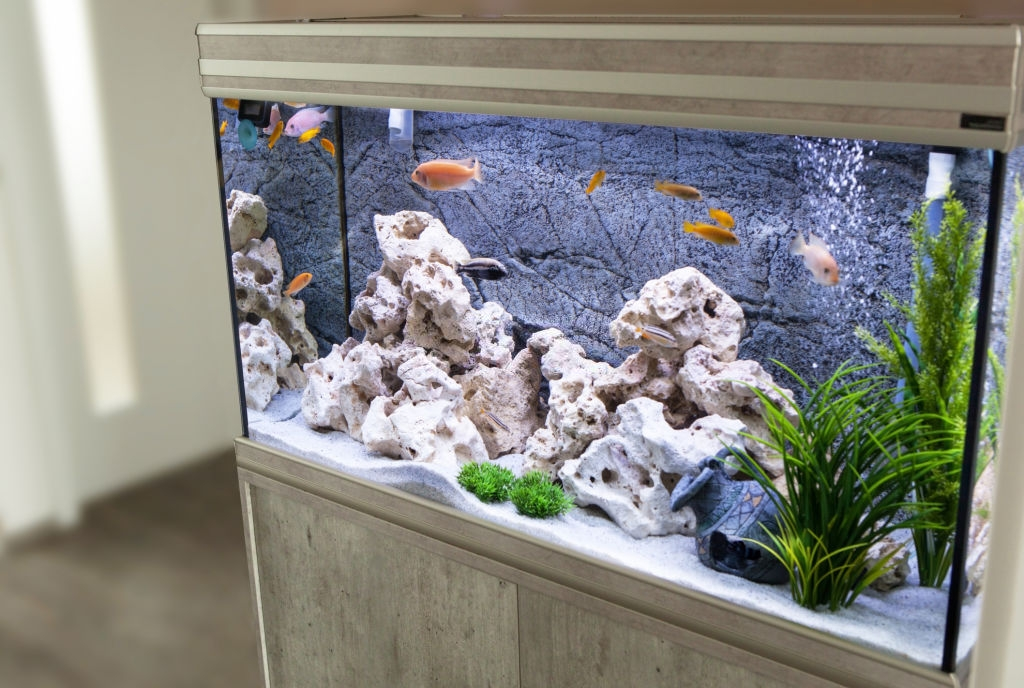 Acrylic aquariums are as old as glass ones. That's because many homeowners prefer the look and feel of acrylic aquariums. However, they are a bit on the expensive side. Like glass aquariums, you can also keep as many fishes as you want.
If we talk about customizations, there isn't much room. But still, for their enhanced durability and clean looks, acrylic aquariums are among some of the best aquarium options out there.
Glass Aquarium – An Overview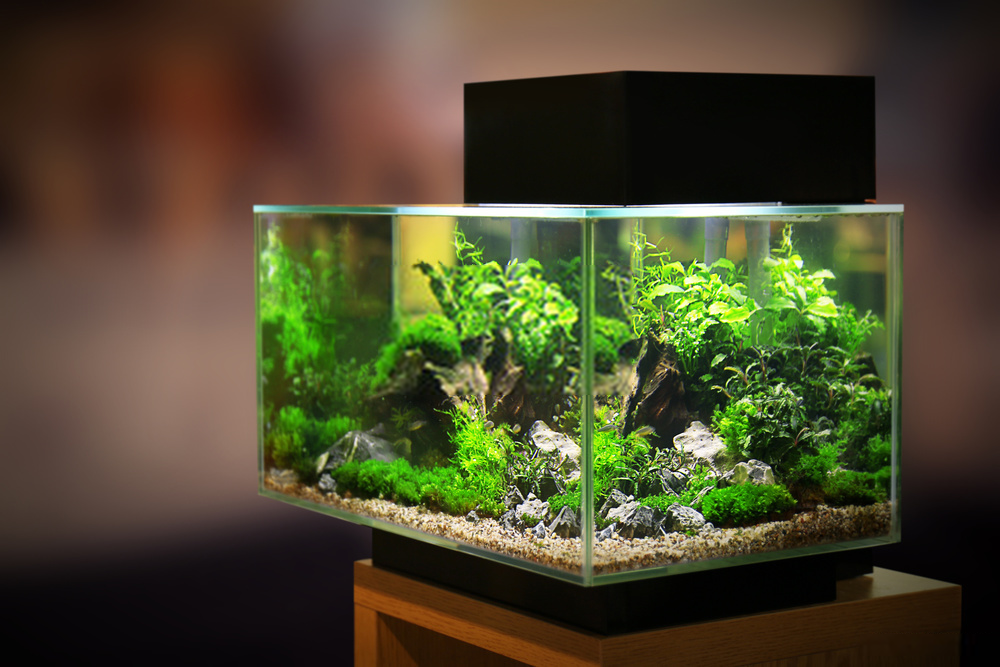 Well, we all know about glass aquariums. They look clean and come in various sizes. Most hobbyists opt for glass aquariums since they are easy to clean and maintain.
On the downside, they may not be as durable as acrylic ones. But opting for quality safety standard glass like tempered glass may resolve this issue.
Acrylic Vs Glass Aquarium: A Brief Comparison Chart
Here is a brief comparison chart comparing various aspects of these aquariums.
| Characteristics | Acrylic Aquariums | Glass Aquariums |
| --- | --- | --- |
| Cost | Slightly Expensive | Less Expensive |
| Durability | Quite Durable | Not that Durable |
| Shape | Available in a variety of Shapes | Cube or Rectangular |
| Scratch-Resistant | Prone to scratches and scuff marks. | Scratch-resistant to a great extent. |
| Cleaning | Tough to clean | Easy to clean |
| Clarity | May get discolored with time | If kept clean, its surface remains clear. |
| Support | Requires a full stand as it has a weak bottom. | Strong bottom and requires partial stand. |
| Shape | Limited Shapes | Available in variety of shapes |
| Color Options | Very Few | Wide range of color options are available. |
| Customizations | Not enough room to customize. | Highly Customizable |
Acrylic Vs Glass Aquariums – Differences that Matter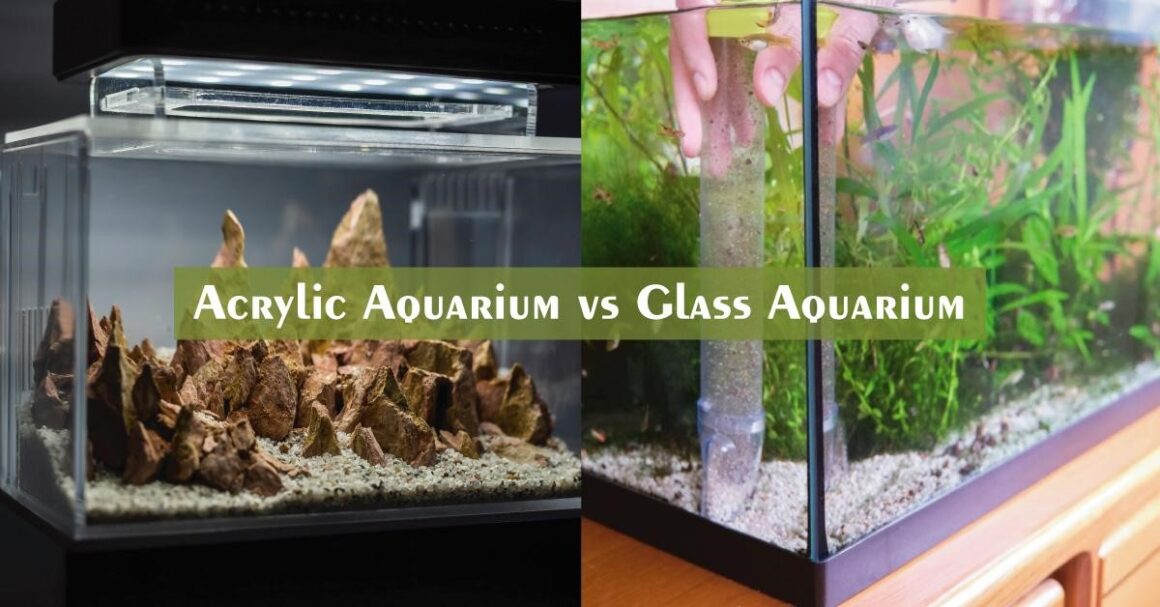 Now let us take a detailed look at some of the major differences between these two aquarium types. Here are a few of them.
1: The Cost Differences
First, it's the difference in cost. Now, not every individual wants to spend thousands of bucks on a particular hobby. Therefore, this difference may be a deciding factor.
Acrylic aquariums cost significantly higher than their glass counterparts. We know you'll be surprised but that's a fact.
According to experts, acrylic aquariums aren't that common. So, they are not manufactured by every glass vendor. On the other hand, glass aquariums are quite popular and are widely available too.
That's why they are a cheaper option. So, if you are just getting into this hobby, glass aquariums may be the right pick for you.
2: Durability Factor
Though glass aquariums are quite popular, they aren't that durable (if you opt for safety glass, that's a different scenario). On the other hand, acrylic aquariums are considered a durable option.
That's because they are made of plastic sheets. And plastic doesn't break on impact as glass does.
3: Aesthetic Appeal
Both these aquarium types look equally good. However, with time, acrylic does appear to be washed out. This holds true especially when your acrylic aquarium is exposed to direct UV rays (which is usually common in many homes).
So, the discoloring effect of acrylic lowers the visual appeal of these aquariums. In comparison, glass aquariums don't fade away over time.
Furthermore, they are easy to clean. So, if you keep them clean, their aesthetic appeal will remain the same.
4: Scratch Resistance
Even a standard glass panel is much better at resisting various scratches compared to acrylic sheets. Therefore glass aquariums are scratch-resistant to a great extent.
If we talk about acrylic aquariums, they can get scratched easily. As they are tough to clean so getting rid of even some minor scratches can be a hassle.
Pros and Cons of Acrylic Aquarium
With so many unique benefits, there are also some downsides to acrylic aquariums. Let us explore a few of them:
Type of Aquarium
Pros
Cons
Glass Aquariums
1: Less Expensive
2: Easy to Clean
3: Scratch Resistant
1: Quite Heavy
2: Less Durable than acrylic ones
Acrylic Aquariums
1: Pretty Durable
2: Weights 50% less than glass Aquariums
3: Available in a variety of Shapes
1: Slightly Expensive
2: Gets Scratched Easily
What to Choose between Acrylic and Glass Aquarium?
Well, that totally depends on your personal preferences and budget. In case you just want to increase the aesthetic appeal of your home interior, glass aquariums are a better option. They are inexpensive and easy to clean, and their transparent coating doesn't fade away.
Whereas, for better strength, durability, and peace of mind, we recommend opting for acrylic aquariums. They may be a bit expensive, but they are quite durable and last for a long time.
Final Thoughts!
Now you know pretty much all about acrylic vs glass aquariums. As mentioned, both these aquariums have their pros and cons. For example, glass aquariums shine because of their lower price and easy maintenance. Whereas acrylic aquariums offer enhanced durability and peace of mind. No matter which one you choose, don't forget to buy your preferred glass panels from a reliable glass vendor.