Our bathrooms are something we adore. A bathroom is the place where you freshen up after a hectic day, treat yourself to a hot bath, and indulge in some solitude. Nevertheless, if you truly want to appreciate the retreat, the bathroom should be designed to the nines.
You would find plenty of design tips and tricks on the web. However, it's important to know the potential mistakes that you could make in the process. Only then, you would be able to avoid them. Considering this point, we have put together some of the most common and the worst mistakes that one can make while designing the bathroom interior. Follow along to find out!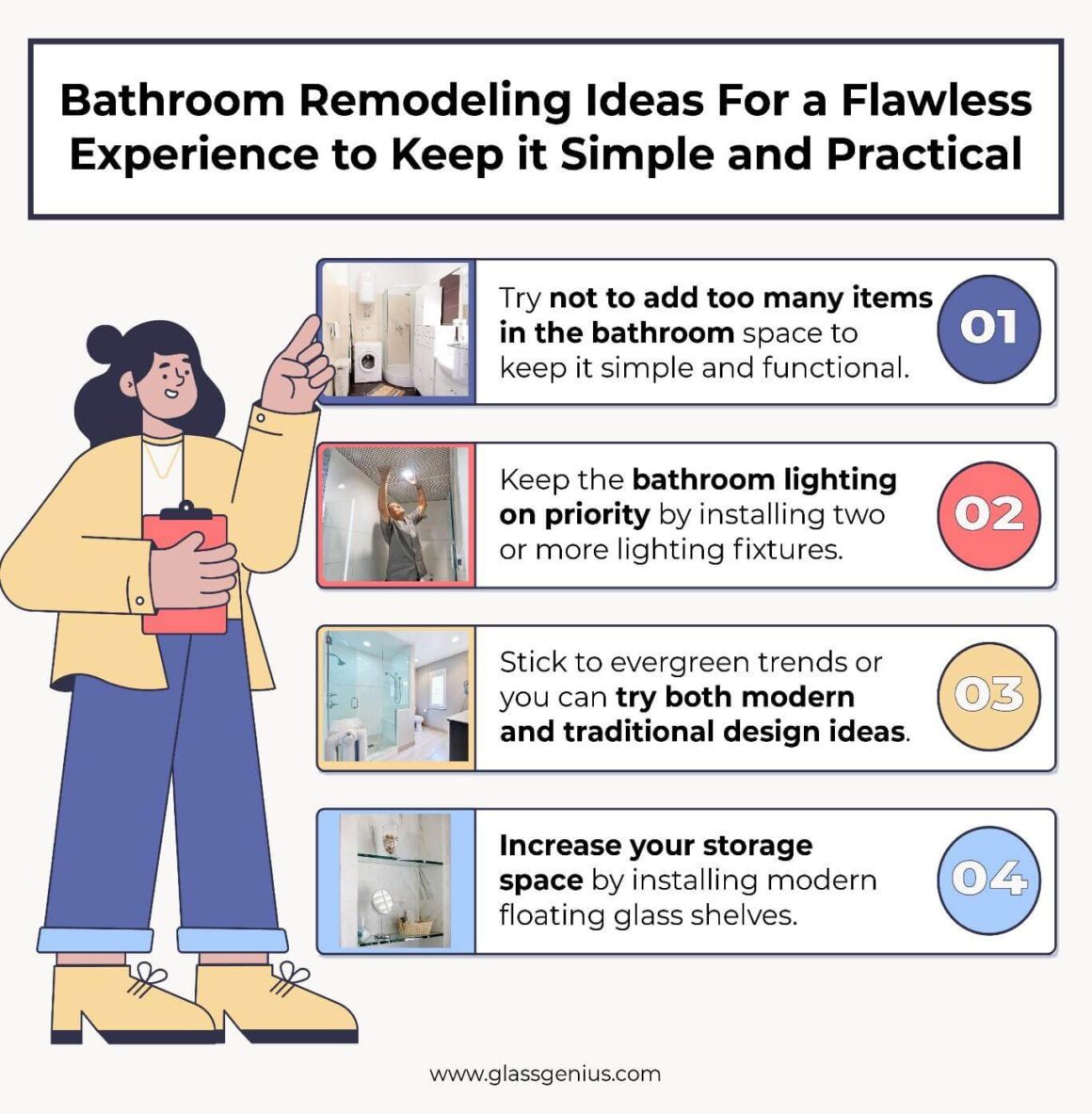 1. Too much is happening in a small interior space!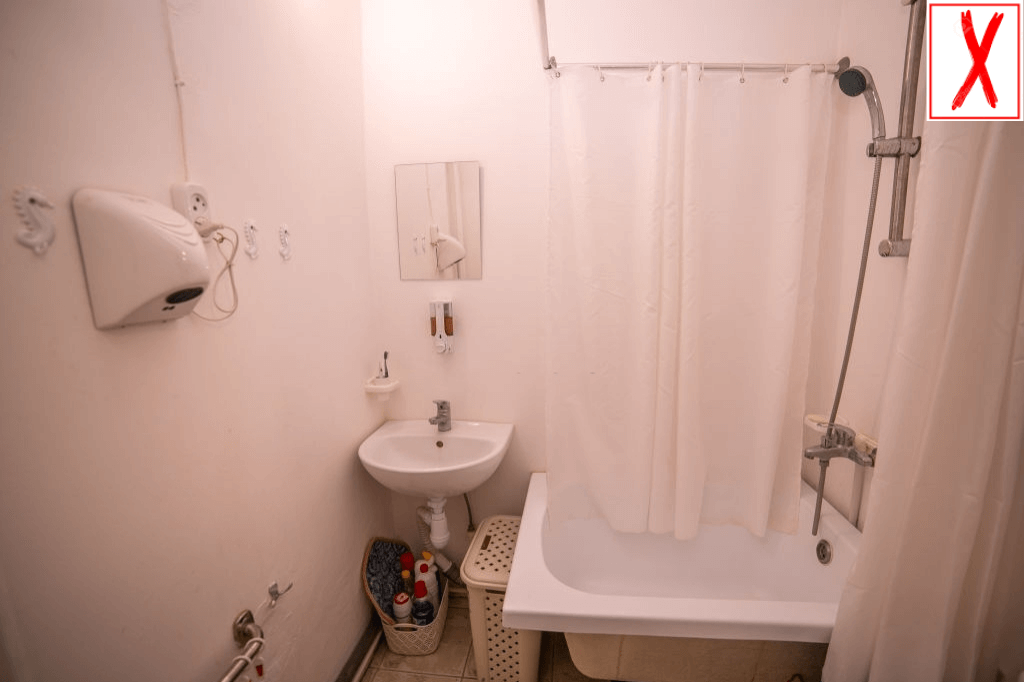 Bathrooms typically are built on smaller square footage than the rest of the house. So most houses have limited bathroom space unless you live in a mansion. Even if you have a bigger bathroom, squeezing in too many things is not a good idea. There is already too much happening in the bathroom. Shower space, toilet hardware, vanity set up, toiletries, and many other things are already there in the bathroom. So it's best not to stuff the bathroom with too many accessories. 
How to avoid it?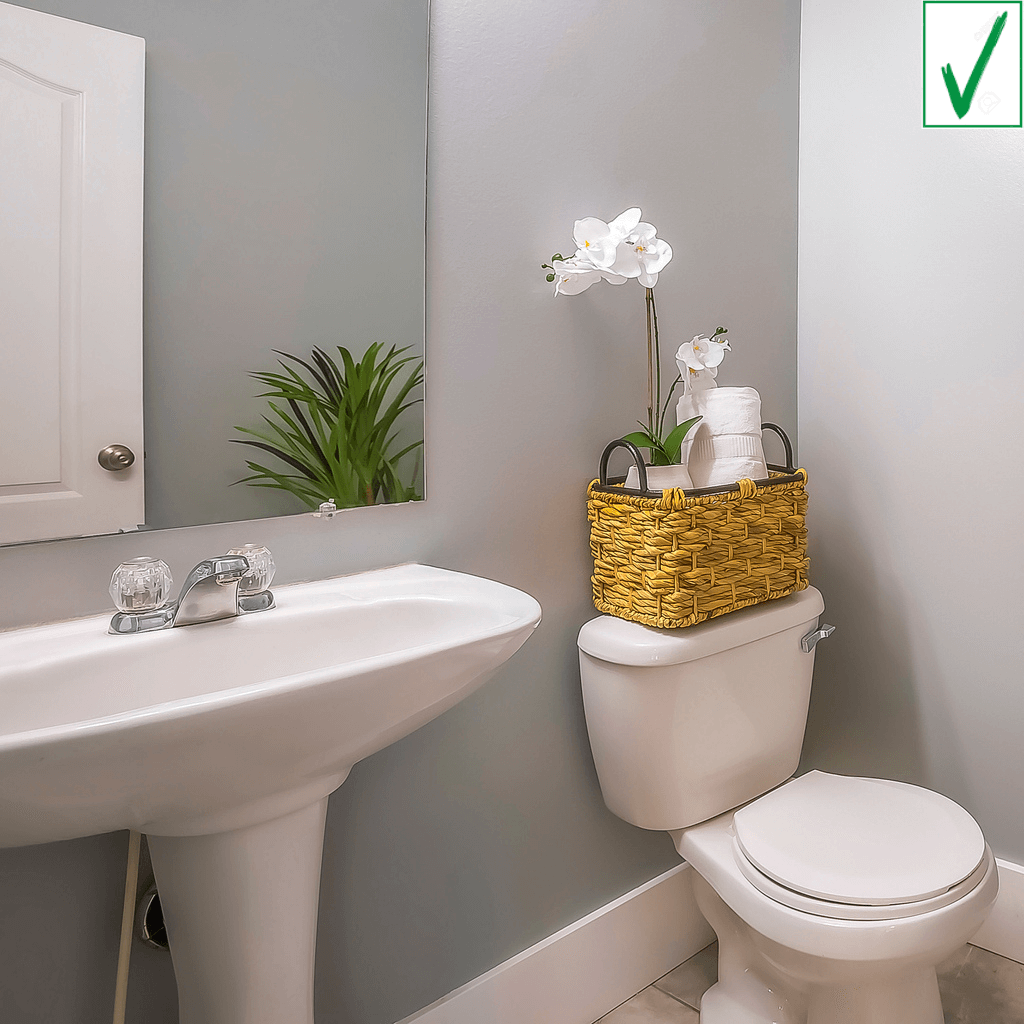 It's best to stay on the minimalistic side. Choose the accessories and hardware that you are actually going to use. Go for simple and contemporary pieces to minimize the visual chaos.
2. Not getting the lights right!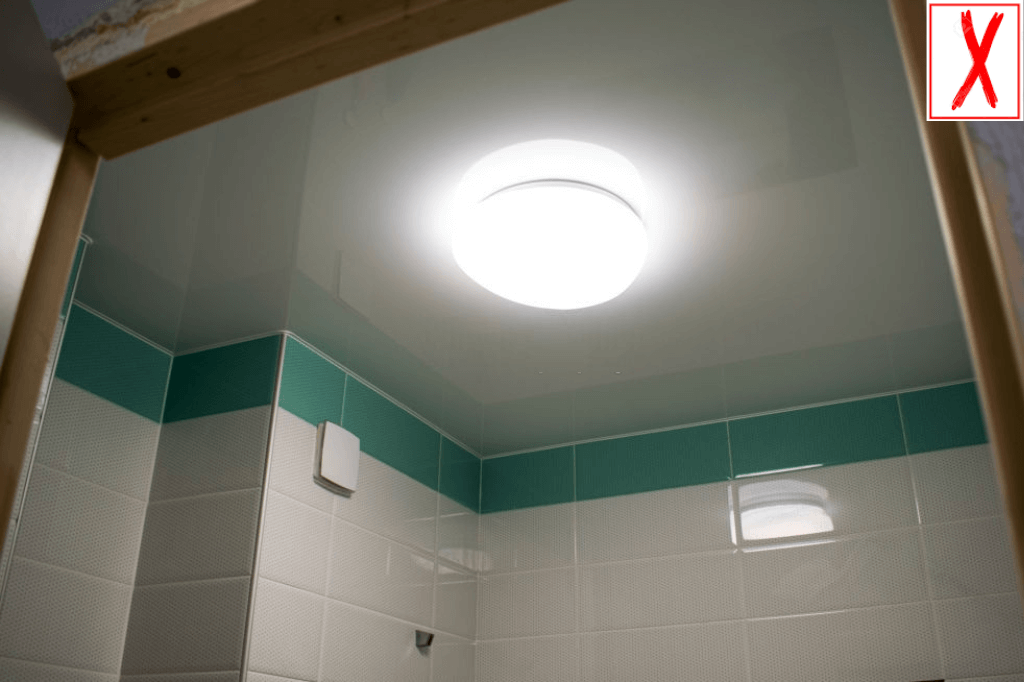 Along with being smaller than the common house areas, the bathrooms also tend to be darker than the rest of the house. Moreover, the bathroom fixtures and excessive toiletries enhance the space density and create a somber vibe. One or two lights are usually considered enough to light the bathroom up. Although it does the job, the grim feeling doesn't go away with that. 
How to avoid it?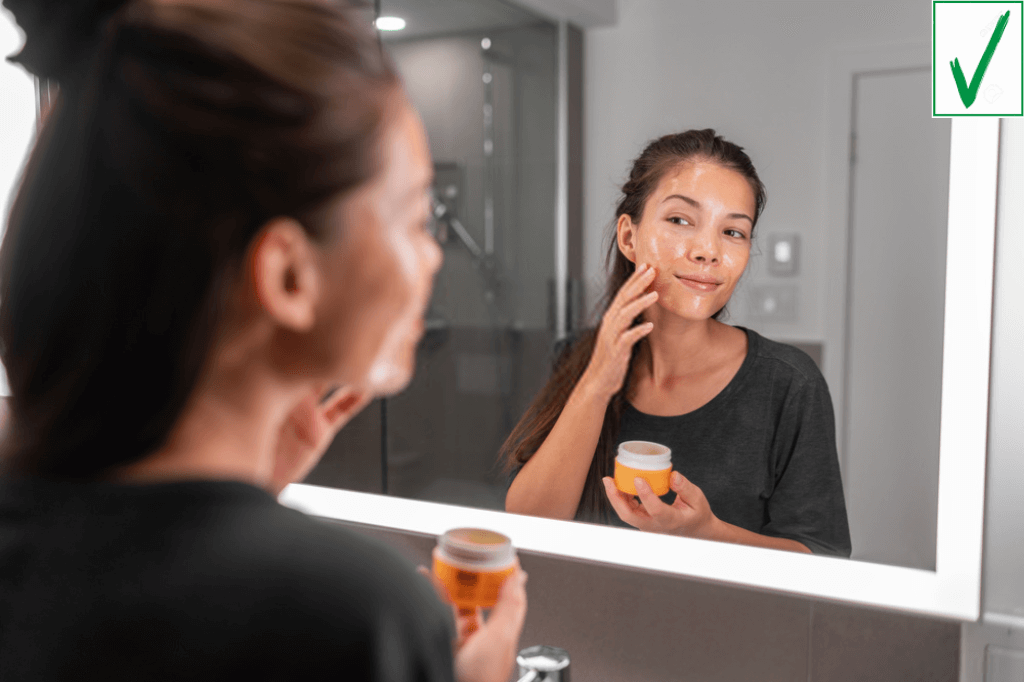 The right light fixtures and bathroom accessories are the keys to solve this issue. Flood the bathroom interior with lights. Choose energy-efficient light fixtures and illuminate the bathroom space. Complement the bathroom interior by going for neutral tones and dark bathroom fixtures. You can add a pop of color by choosing a bold accessory but keep the overall interior mild. Mirrors also work great to brighten up the bathrooms. Use LED makeup mirror to set up a well-lit space for the makeup routine. You can also use a pair of basic bathroom wall mirrors to enhance the interior.
3. Following the fads!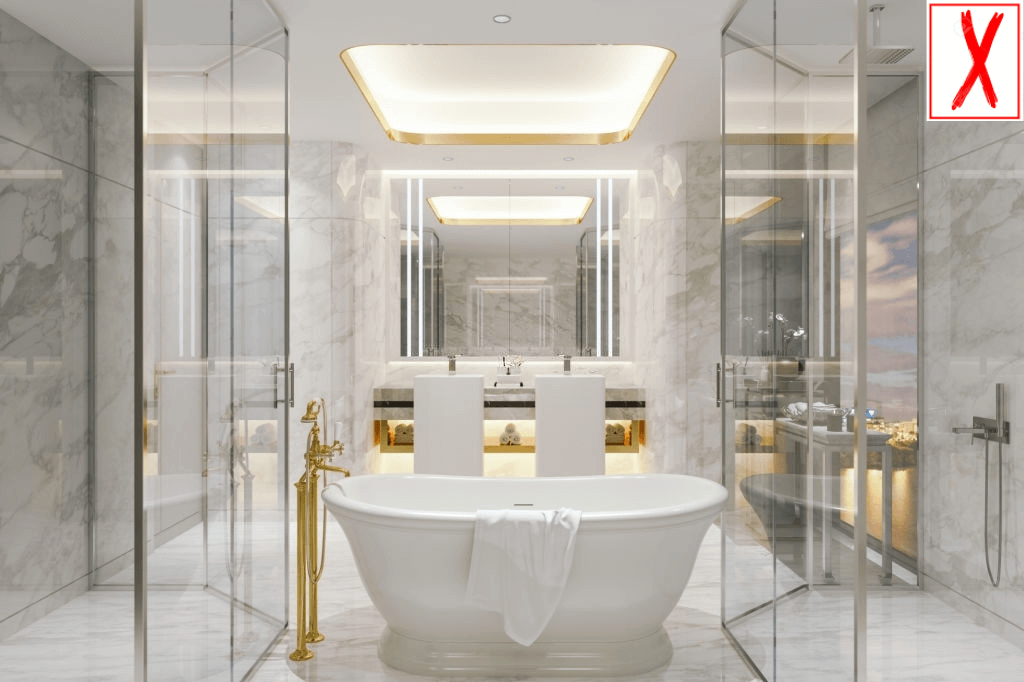 The interior trends are fleeting. Some trends are here to stay while others fade away with time. A bathroom designed according to the ongoing trends might look perfect at that time. Nevertheless, it could seem outdated after a certain period. And bathroom remodeling or designing is not something as easy as changing the bed covers.
How to avoid it?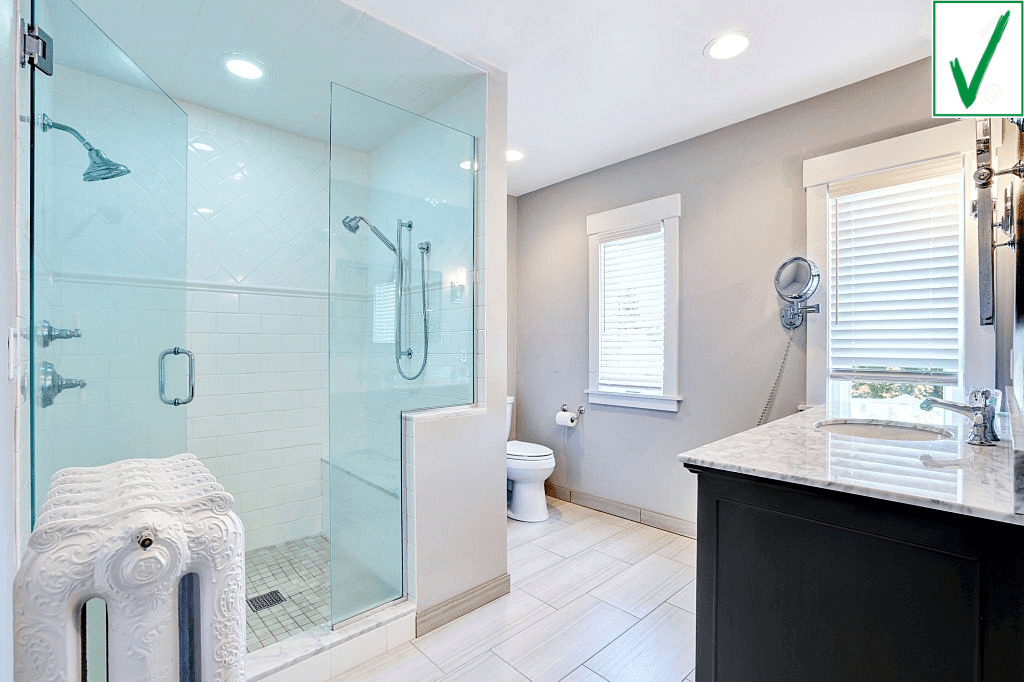 Stick to the evergreen trends. Don't get carried away with the fleeting trends. Be prudent about your choices. For instance, if you like retro settings, don't go overboard with antiquities. Design the bathroom in a traditional manner by creating a blend of vintage and contemporary designs. Choose the right fixtures that don't lose their functionality and aesthetics. Round wall mirrors have been serving as the bathroom focal point for a long time now and they are not going anywhere anytime soon. So wall mirrors would always be the right choice. Use the pattern and make the right choices. Make sure to study the ongoing and future trends before designing your bathroom.
4. Insufficient storage space!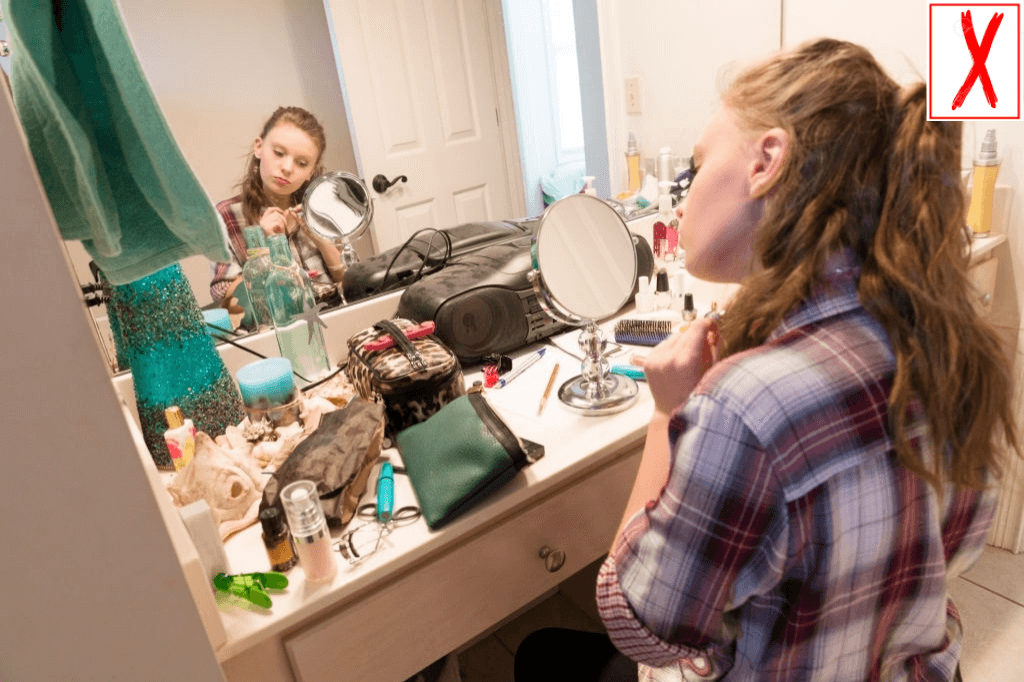 As mentioned earlier, bathrooms typically are small. To make things messier, there are a lot of bathroom essentials to fit into the space. The only storage space we usually get is over the sink shelf and vanity storage. This storage space is not enough to hold plenty of toiletries. 
How to avoid it?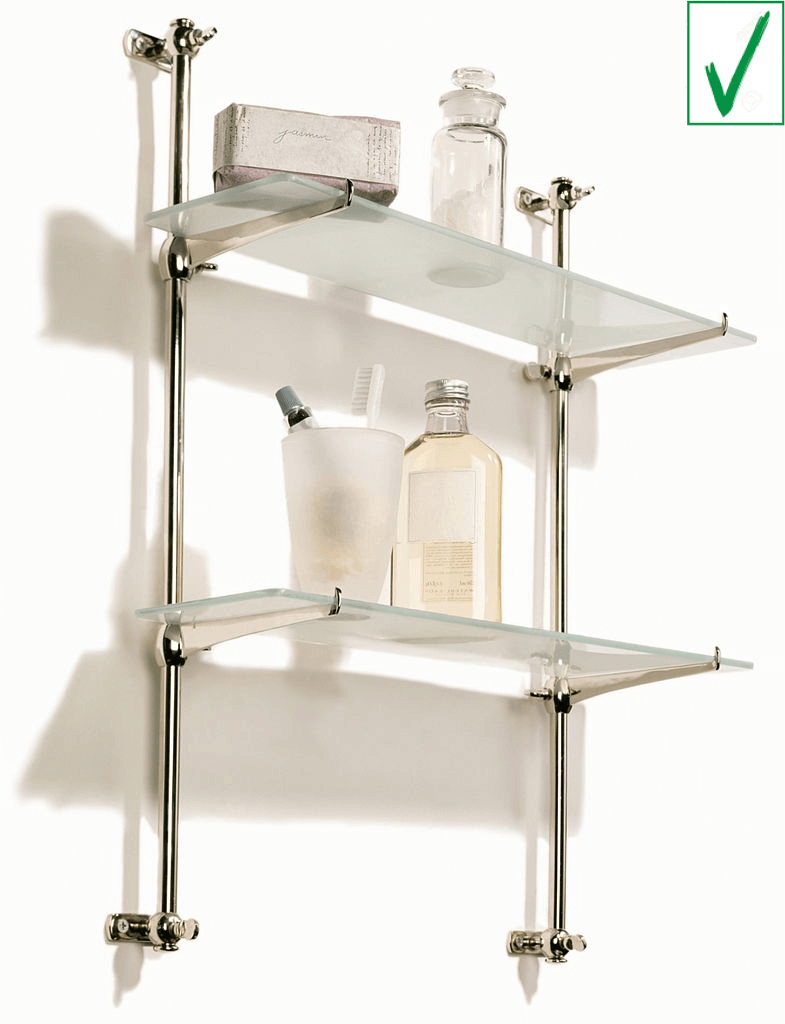 Although the given space is limited, you can make the most of it by thinking out of the box. There are plenty of storage-enhancing ideas that you could employ. Use the vertical space to your benefit. Install floating shelves. Don't block the flow of light with wooden shelves, go for glass floating shelves. Install racks and hooks. Mount magnetic strips and find unusual storage opportunities according to your bathroom space.
5. Not thinking long-term!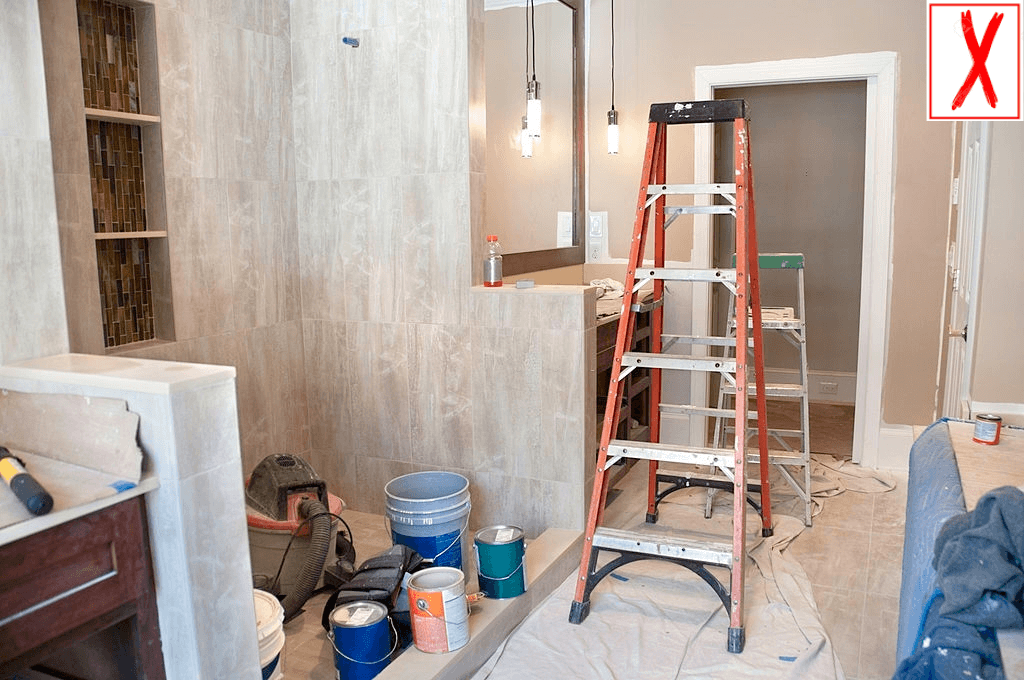 Remodeling the bathroom interior is not a simple job. You have to make many choices and spend a good sum of money. So it is important to keep your future needs in mind while designing the bathroom. So it could stay effective for a considerable amount of time. Most people lack proper planning and, therefore, fall into the endless loop of spending more and more on the bathroom interior.
How to avoid it?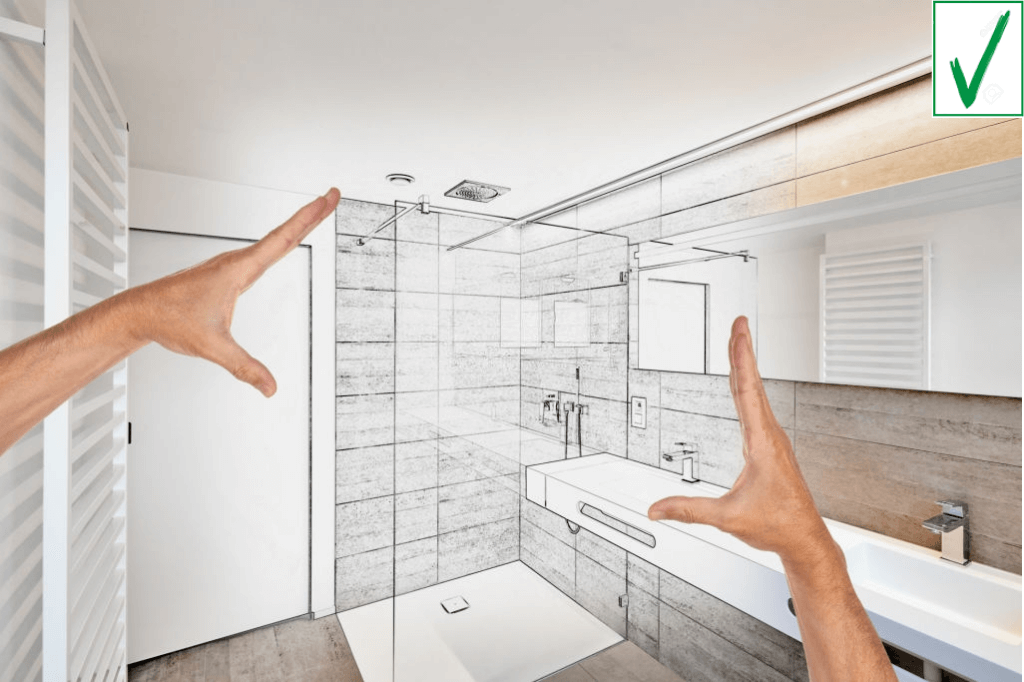 Keep your future needs in consideration. If it's your permanent residence, make the bathrooms future-proof. Invest in non-slip surfaces, choose the right shower enclosure, add grab handles or at least leave some dedicated space to add such fixtures when you need them. Choose the accessories that are forever trendy. Replace excessively carved mirrors with sleek bathroom vanity mirrors. Stay simple and minimalistic.
And most importantly, not consulting the experts!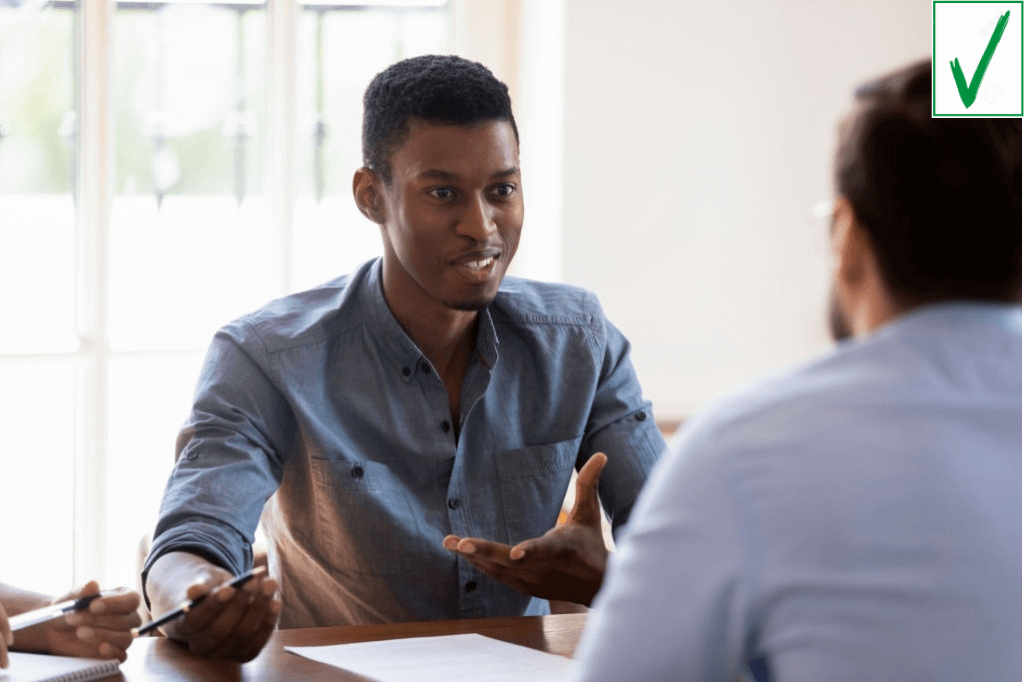 Everyone has a sketch of his or her dream home in mind. And we want our homes to look like that. No matter how confident you are in your creativity. It's important to get an expert's opinion on your design. Make sure to consult a designer and take a second opinion on your choices.
Final takeaway!
If you are up for remodeling the existing bathroom or designing a new one, make sure to keep all the above-mentioned points in mind. Designing a bathroom is not like changing your wardrobe or upgrading your throw pillows, so be mindful of the choices you make. Pay heed to the changing trends and choose accordingly. However, don't go overboard in following the trends. Don't compromise functionality over aesthetics. Create a perfect fusion of both and design your bathroom interior like a pro. Happy designing!