Bedroom wall mirror have traversed the label of being just an "accessory". They are a necessity now. No bedroom interior is complete without a mirror.
Bedroom wall mirror not only serves as the perfect aesthetic addition to the room but also adds practical worth to the space. They also create an illusion of more space. Mirrors are the most effective and quick way of sprucing up any given interior space. But you can only cherish the true worth and excellence of mirrors if you choose the right wall mirrors. Make sure to put some thought into the given space and interior aesthetics and choose the mirror accordingly. There are some other things too that you should consider while selecting a mirror for the bedroom. Let's explore them.
What To Consider While Buying a Bedroom Mirror?
Walls are a blank canvas that can be brilliantly enhanced with mirrors. Wall mirrors are an ideal way of bringing a high-end feel to a space. They also create an illusion of wider and brighter space. So mirrors could be a definitive way of enhancing a room interior.
However, there are a few things that you should keep in mind while buying a room mirror.
Size of the Mirror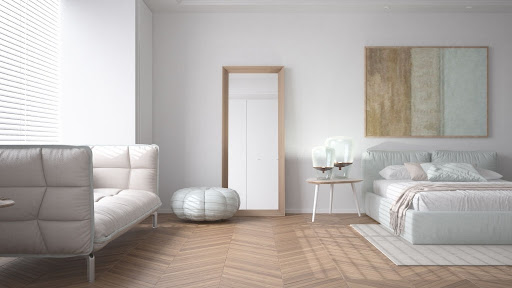 The first and foremost consideration while buying a mirror should be its size. Although full length mirror is in vogue. But the mirrors in bedrooms should not be larger than life. Similarly, a mirror should not be so small that it loses its impact.
The best way is to measure the wall on which you want to add the mirror. Analyze the right size of the mirror for that wall. Take the furniture along that wall (if any) or wall hangings into consideration and identify the suitable mirror size for the wall. It's best to keep the measurements in mind to buy the right mirror.
Shape of the Mirror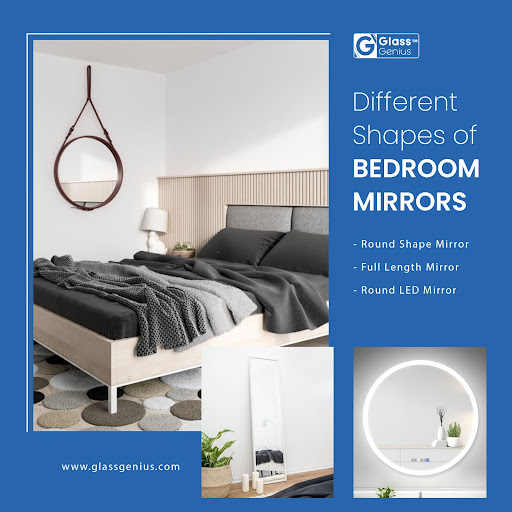 Bedroom wall mirror come in a variety of shapes. You can go for rectangular, square, round, arched, or custom-cut bedroom mirrors according to your preferences. Different shapes are used for different purposes.
Similarly, other mirror shapes resonate with other interior effects. You can choose any shape that goes with your personal aesthetics. But make sure to consider the desired shape according to the room's interior settings.
Style of the Mirror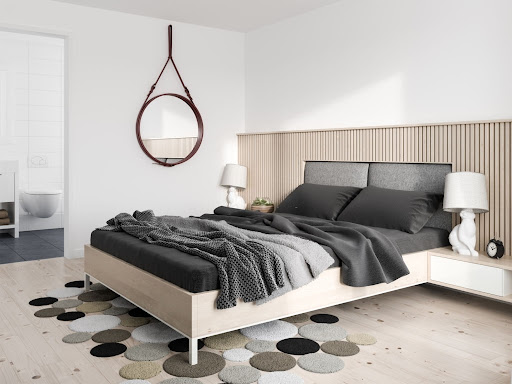 Just like shapes, bedroom mirrors are available in a plethora of styles. Decorative, minimalist, wall-mounted, leaning, framed, frameless and many more styles are available in the market. 
To choose the right style, consider your bedroom space and interior aesthetics and choose accordingly. For instance, a wall-hung mirror or a wardrobe mirror would be a great choice for smaller rooms. While you can integrate different mirror styles in a larger room. Similarly, an LED mirror is perfect for contemporary interior settings while an arched mirror would complement the traditional theme.
Color of the Mirror Frame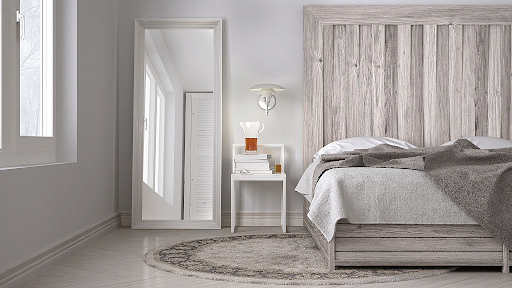 The color usually comes into consideration when you are choosing a framed mirror. The color of the frame should resonate with the bedroom aesthetics. However, you can also use the frame as a pop of color. If the rest of the room is simple and minimalist, you can add a mirror with a vibrant colored frame to add an interest factor to the room.
Wrapping it up!
Mirrors are an elegant design element. They have an indigenous charm to them. You can effortlessly elevate the aesthetics of any interior space by introducing mirrors into it. However, with a little effort and thoughtfulness, you can unlock the veiled elegance of mirrors. So make sure to take some time and choose the right mirrors to cherish their true grace!
If you are considering where to buy mirrors for the bedroom, Glass Genius is your one-stop-shop. We have a wide range of bedroom wall mirrors in every shape, size, and style. You can also order custom mirrors for bedrooms at Glass Genius. So head over to the Glass Genius platform, place your orders and adorn your bedrooms with the best quality mirrors!