A glass tabletop is a lot more than just a tabletop. It compliments your interior and also protects the furniture. However, a quality tabletop also needs a strong table base. Most of the time, the table base for the glass top gets overlooked. Anyhow, there are a ton of glass table base ideas to follow. You can even build one yourself. This article covers all you need to know about different glass table base ideas. So, let us get started!
Table Bases For Glass Tops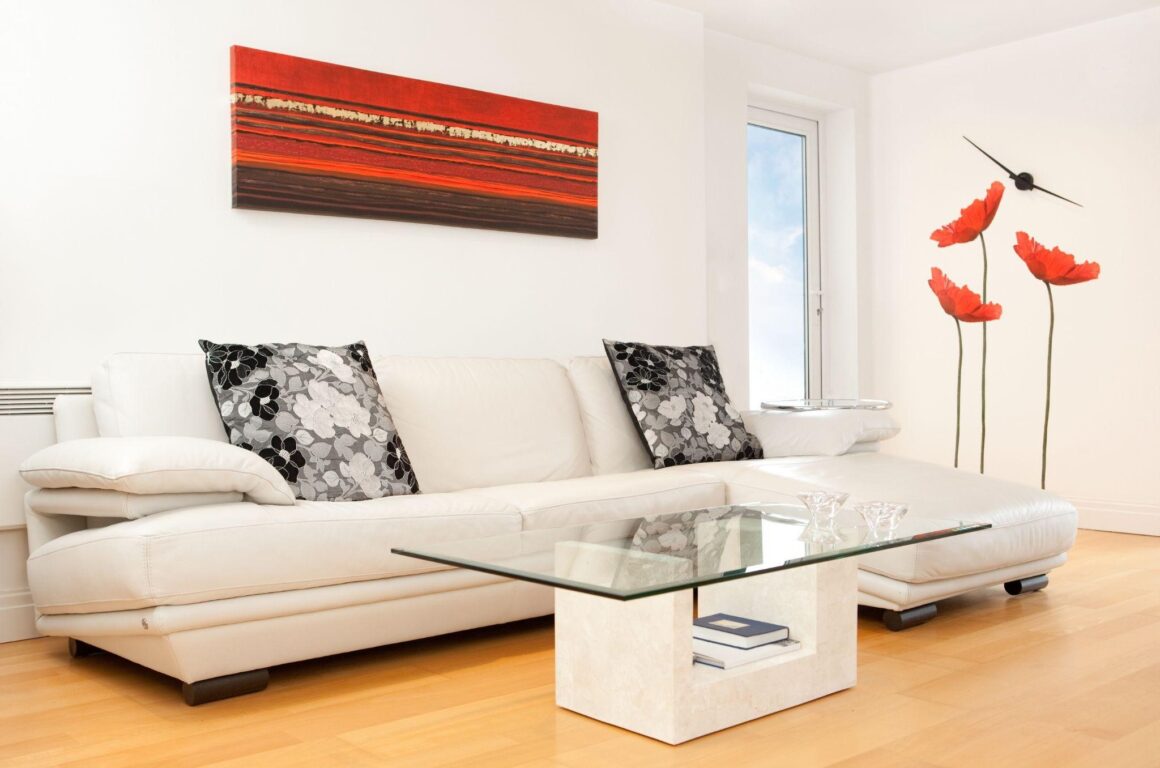 Below mentioned are some exciting ideas for the glass table base. Let us explore them.
1: Wood Base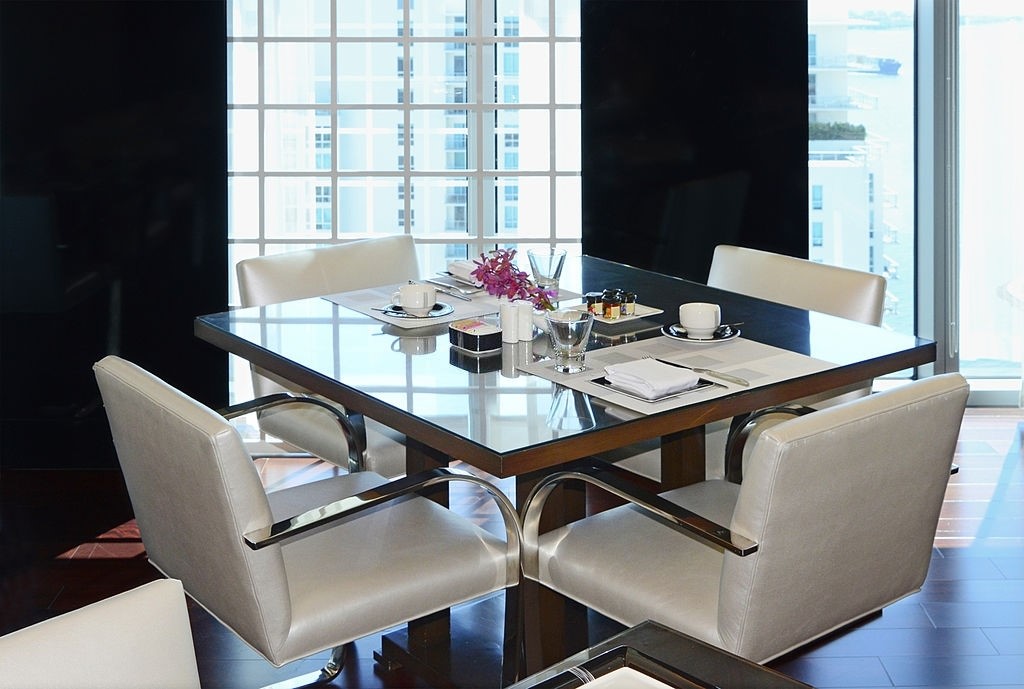 The wooden glass tables have come a long way. Even today, this combination is preferred by many homeowners. Now, you can choose a creative design for such tables. So, this way, you get the durability of wooden material and the look and feel of glass.
Anyhow, you can choose any type of wooden base. Either go with a standard wooden frame design or with a unique one like a driftwood base. Further, you can also choose a custom wood base. So a wood base is a durable, practical, and aesthetically pleasing base option for glass table tops. 
2: Metal Base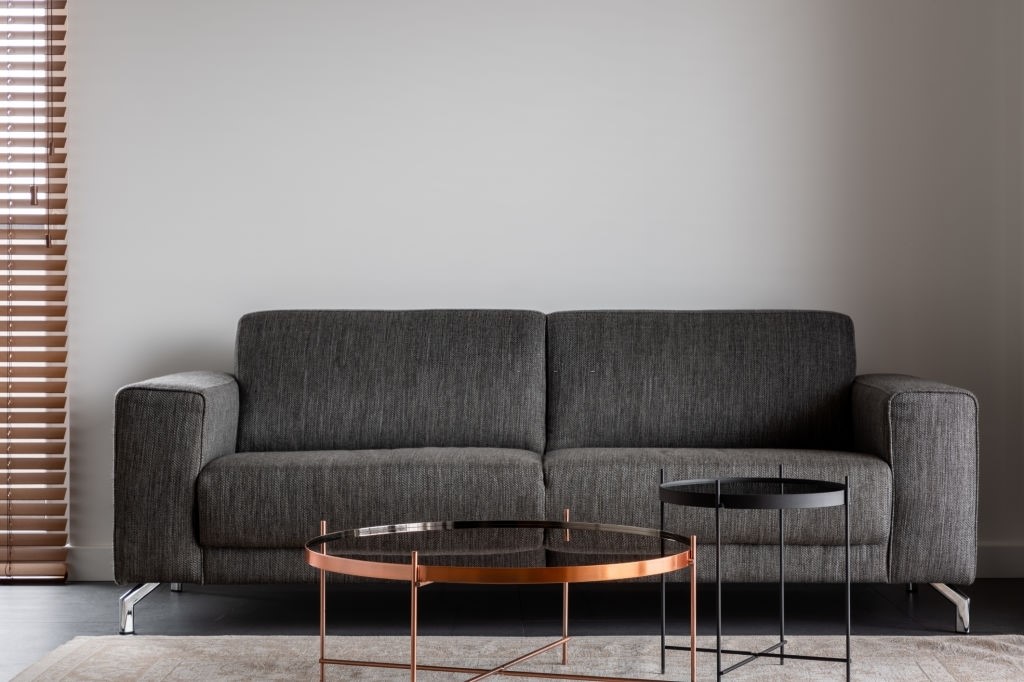 The metal base is another common option here. Unlike wooden bases, they usually come in a variety of designs and shapes. Also, the metal table base lasts for a long period. So, metal is also a durable material option.
For the most part, a metal base is used for coffee tables and patio tables. However, you can also use this table base for other types of tables. So, the elegance of the metal frame, its unique design, and added strength are some key positive aspects here.
3: Wicker Base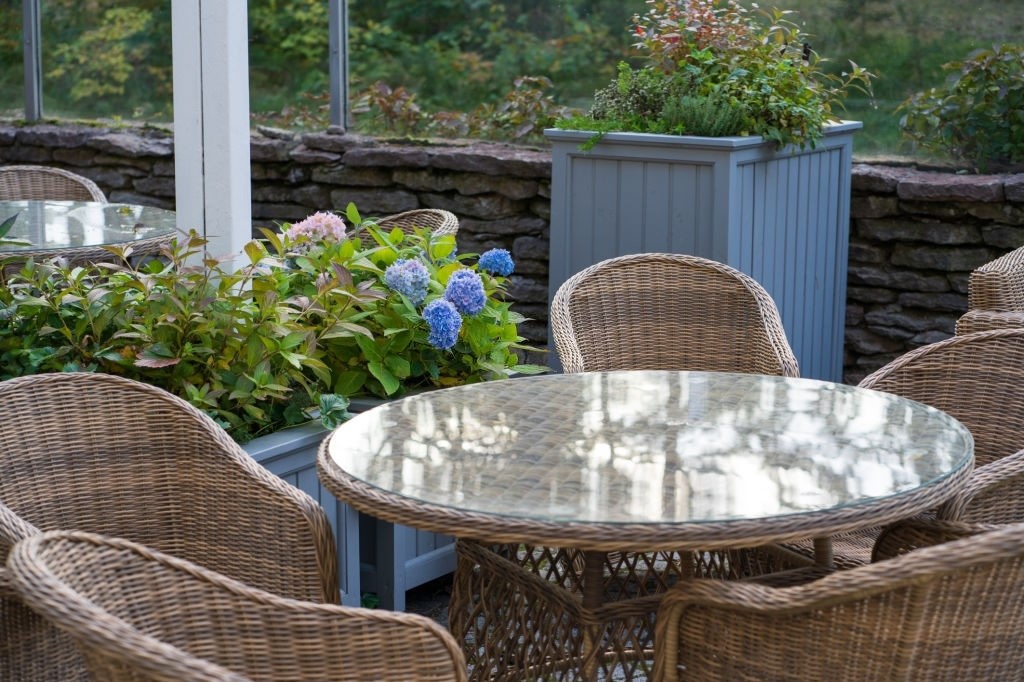 Probably, you would have heard of the wicker material option. That's because wicker-made furniture items are pretty common. Basically, it's also a natural material, just like wood.
So, wicker table bases with glass table tops also grab the attention of many. The texture and the look of the wicker base make them stand out from other glass table base options. This material is also resistant to fungus and pests.
The wicker base is ideal for all types of tables. It is even used for outdoor tables. However, using wicker glass tables outdoors requires some care as this material isn't water resistant. Overall, the wicker base is a lightweight, trendy, and reliable option in this regard.
4: Rattan Base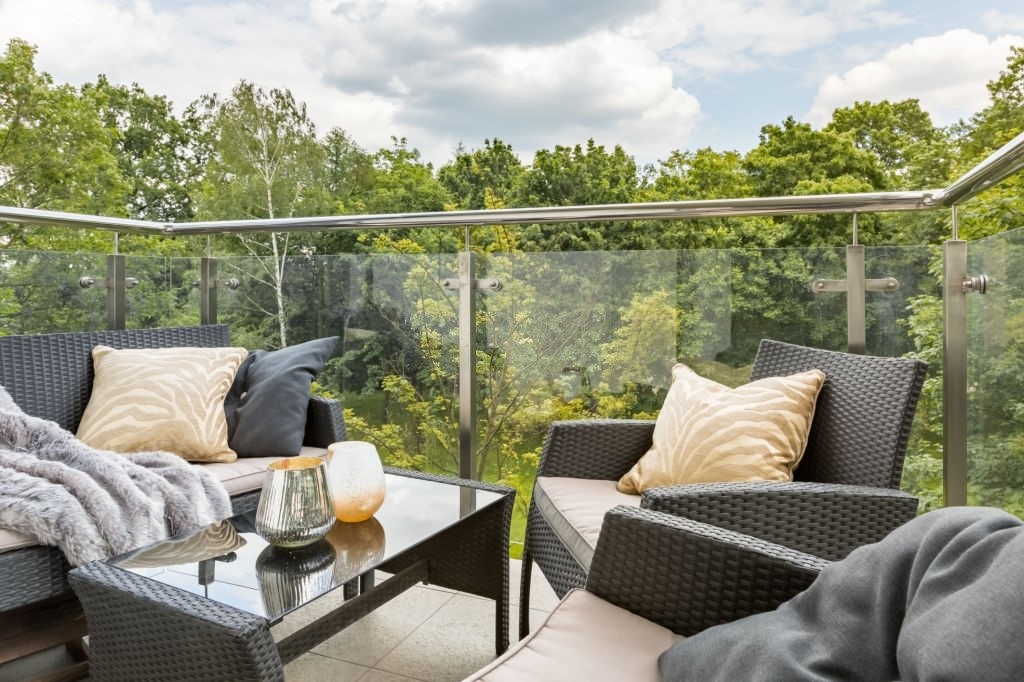 A rattan glass table base is an excellent option if you want to add a traditional touch to your home's interior. Rattan glass tables are known for their distinctive looks and great functionality. You can use a rattan glass base for coffee tables, patio tables, and even for side tables.
5: Iron Base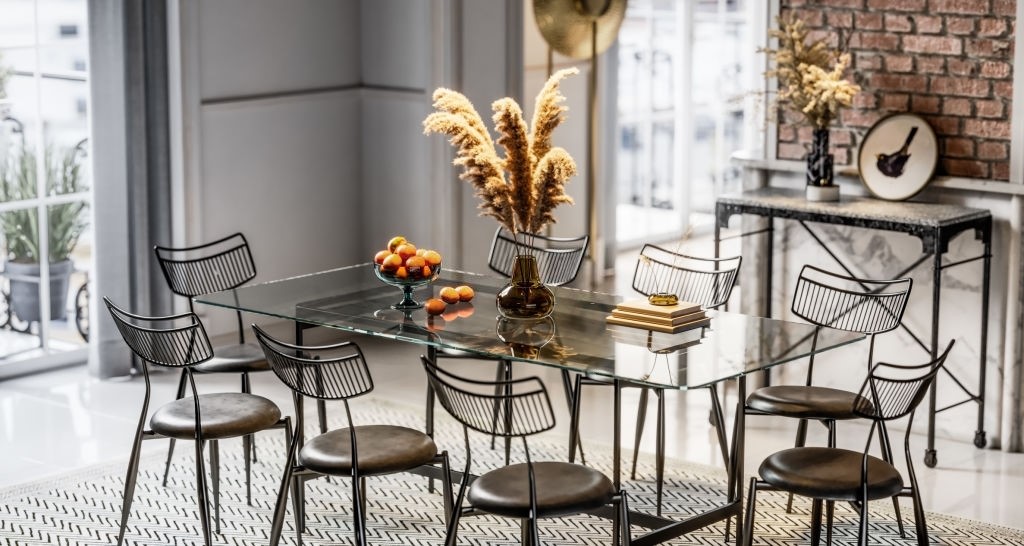 Like the metal table, many homeowners commonly opt for an iron glass table base. But, again, the functional design, added looks, and enhanced strength make the iron base a preferred option for many. Generally, iron is considered a strong material for various types of furniture. You can even find glass dining tables, coffee tables, and study tables with an iron base. So, this clearly shows its strength.
6: Stone Base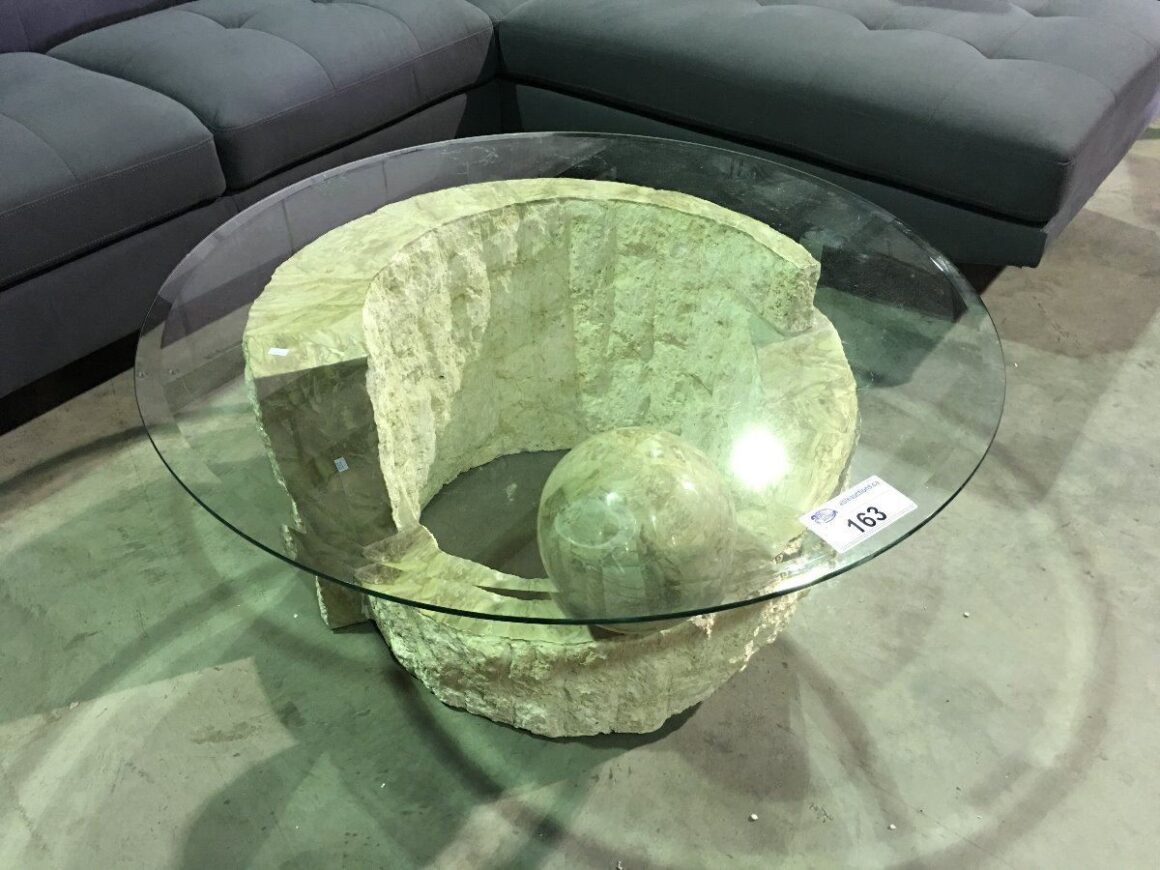 Placing a glass table top on a stone such as marble or concrete is a practical yet unique approach here. Stones are very solid, and they can even withstand tough temperature changes. So, the stone glass table base is ideal for outdoor tables.
Moreover, stone base glass tables are also used to spice up interior looks, especially marble stones are quite common. The essence of marble perfectly complements any interior.
7: Used Car Tires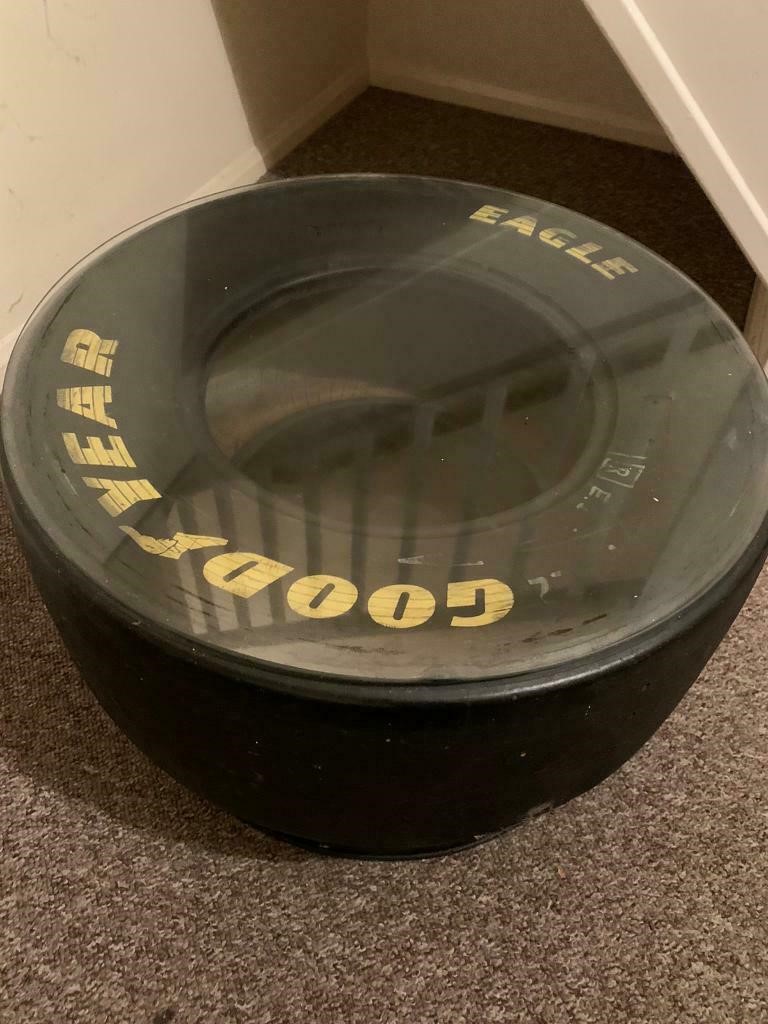 Used car tires can also be used as the glass table base. However, you must be conscious while placing the round glass top on it. Anyhow, the advantage here is the cost factor. You just have to pay for the glass top, as any used tire can act as the base.
Further, you can also adjust the height of the table by adding or removing a few tires. So, used car tires can also act as a firm base for any glass tabletop.
8: Old Barrel Base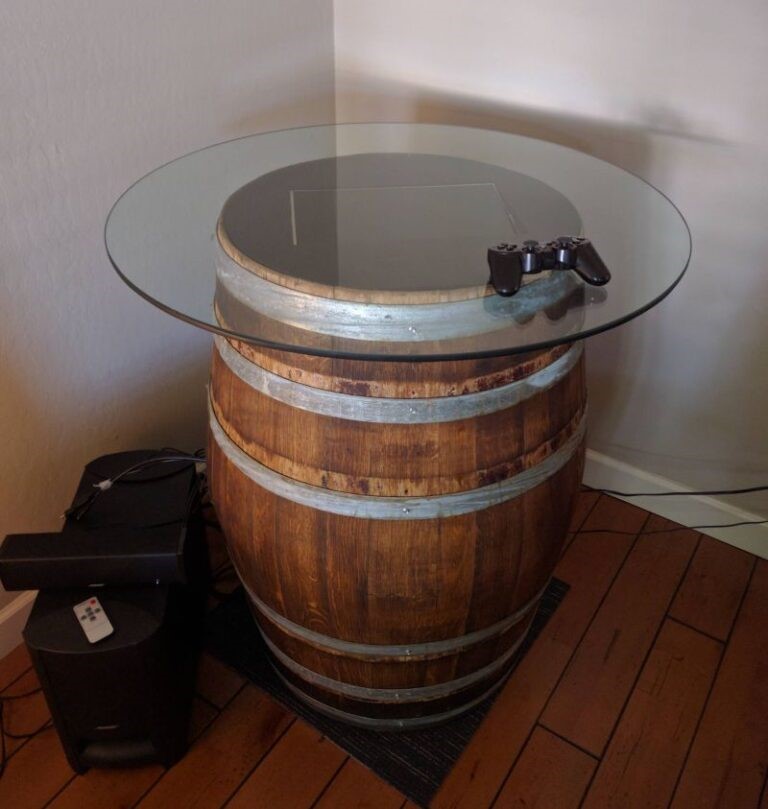 Any barrel (old or new) can also provide the necessary support to any glass tabletop. Usually, homeowners go with old barrels to save some cost. Ideally, you should choose a round glass table top with polished pencil edges for the old barrel base.
Sum Up!
So, these were some unique glass table base ideas. All these types of materials have their own advantages and setbacks. So, in the end, it all depends on your personal preferences. In this regard, the quality of the glass table top also plays a vital role.
For some distinctive yet practical looks, you should always buy glass table tops from a reliable glass marketplace. Glass Genius is your trustworthy glass vendor. You can buy any type of glass table top with your desired finish with peace of mind.