Clear furniture is the highlight of the contemporary interiors. It gives a clean and refined look to the interior – which is the essence of modern interior trends.
The modern interior props a simple and minimalistic look. The interior experts incorporate plenty of clear surfaces to create refined aesthetics in the interior. However, glass in itself is a fragile material. It poses some safety risks when used in the interior. So the interior experts keep it low-key with glass. However, there are other materials that can totally replace the glass. We will discuss some of the durable alternatives of clear glass here to open up the options for you. Let's dive in!

1. Acrylic Glass – The Undisputed Best!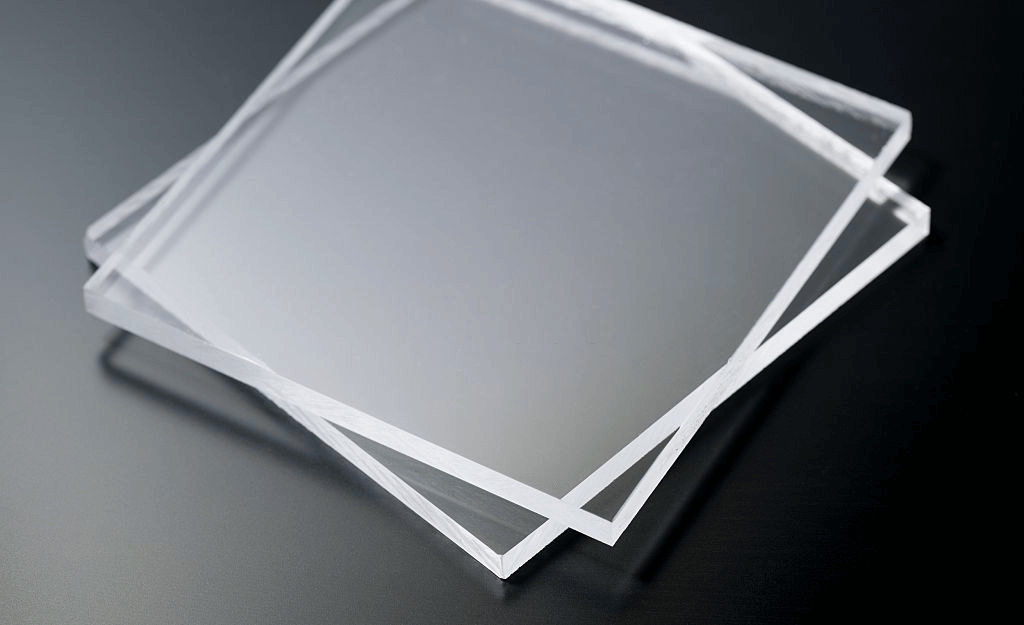 Acrylic or plexiglass is the clear thermoplastic that has emerged as a popular alternative to glass. Plexiglass has a very high optical clarity, which makes acrylic sheets very clear. It also has a very high strength value. Unlike glass, acrylic glass is impact-resistant. As compared to the standard glass, acrylic glass is practically unbreakable. There are a number of traits that make acrylic a better substitute for glass table top replacements. A summary of its benefits are as follows,

Strength – Acrylic glass is at least 17 times stronger than clear glass. This means that acrylic glass can take up to 17 time harder impact than glass without breaking. Its high strength value makes plexiglass a safe material to be used in place of glass table tops.
Transparency – Glass is cherished due to its clear surface. Acrylic glass has a better light transmission ability than glass. It allows more light to pass through; therefore, plexiglass is very clear, even clearer than glass. So it's totally worth it if you use acrylic glass as a replacement material for your custom rectangle table tops.
UV Protection – Glass allows the transmission of the complete light spectrum. It couldn't filter harmful radiation like ultraviolet and infrared. On the contrary, acrylic glass blocks the UV radiations and allows only the visible spectrum of light to pass through. Therefore, plexiglass is a great pick for patio table tops.
Lightweight – The ordinary glass sheets are quite heavy which makes them hard to handle. Acrylic glass on the other hand is very lightweight. You can easily handle and move acrylic glass sheets without any assistance.
Shatterproof – This is a property that overshines every other trait of acrylic glass. Plexiglass is shatterproof that makes it a perfect material to be used in the interiors. You don't have to worry about your kids getting hurt while playing near the dining hall's custom rectangle table top or patio table tops in the deck.
2. Polycarbonate – The Absolutely Indestructible Alternative!
Polycarbonate or Lexan is another material from the list of clear thermoplastics. It has an unbelievably high strength value. Due to its high impact resistance, it is typically used in high-profile applications. However, you can also use polycarbonate in your interior. From windows and doors to custom rectangle table tops, you can use polycarbonate anywhere and everywhere. The main features of polycarbonate are given below.
Strength and Durability – Polycarbonate is a whopping 250 times stronger than glass. This makes polycarbonate an unbreakable alternative to glass. Due to its strength, polycarbonate stays intact for long periods of time. These properties make Lexan a great material for glass table top replacement.
Temperature Resistance – Polycarbonate can take high temperatures without getting damaged. So, it could be a great material to be used in patio table tops. However, one catch is that polycarbonate fades when exposed to UV radiation.
3. Tempered Glass – The Safety Glass Option!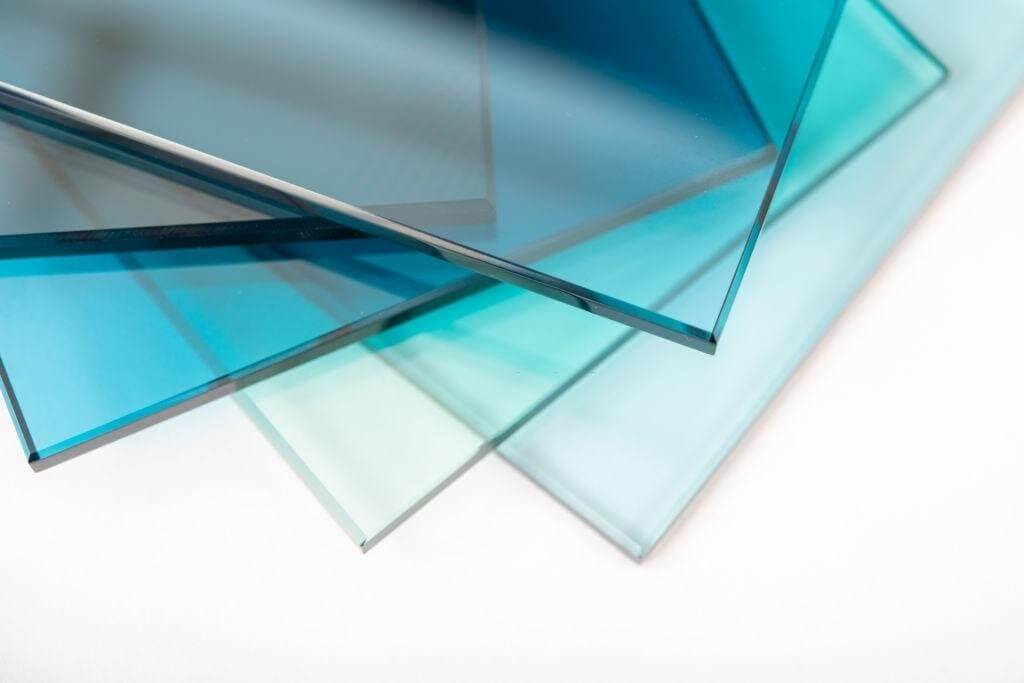 Tempered glass is ordinary glass that goes through a comprehensive tempering process. The glass sheets are superheated and then cooled quickly to make them strong. Glass is toughened enough to take hard impacts without breaking. Tempered glass, therefore, is a safe choice for glass table top replacement practices.
Impact Resistance – Tempered glass is at least 3 to 7 times stronger than ordinary glass. Therefore, it can take hard impacts without getting damaged. This property makes toughened glass a great option for daily life applications.
High Safety Value – On an impact, hard enough to break the tempered glass, it shatters into small harmless pieces of glass. Therefore, toughened glass is considered a safety glass.
Optical Clarity – As a result of going through the tempering process, the toughened glass is even clearer than ordinary glass. The difference is hardly noticeable. Considering all the properties of tempered glass, it is deemed as a perfect material for glass table top replacements and other applications.
Some Other Options!
There are many other material options for interior tables and patio table tops. Wood, ceramic, marble, porcelain, iron, steel, and many other materials serve as great table tops. These materials are available in different shapes, styles and designs for table top replacement. However, the catch here is that all the other materials are opaque. They don't allow the light to pass through. Although the above mentioned materials are highly durable. However, the interior experts don't usually recommend them for table top replacements.
Final Takeaway!
The clear materials hold a special place in the contemporary interiors. Be it acrylic, polycarbonate or tempered glass, every choice is great for a contemporary home interior. Consider your space particulars and choose a clear material for tabletop replacement for the best results!