Nobody likes dull white walls, right! (Well, if you do like your plain white walls, don't get offended. It's just an expression *nervous laugh*)
Plain walls are a great opportunity for you to bring your creative self to the limelight. Consider the bare walls as your canvas where you can add the strokes of your creativity. Let's turn the simple white walls into fancy ones with some super-exciting and fun ideas. You don't need a big budget to adorn your walls, just a pinch of creativity and a sprinkle of some fresh ideas. So let's do this!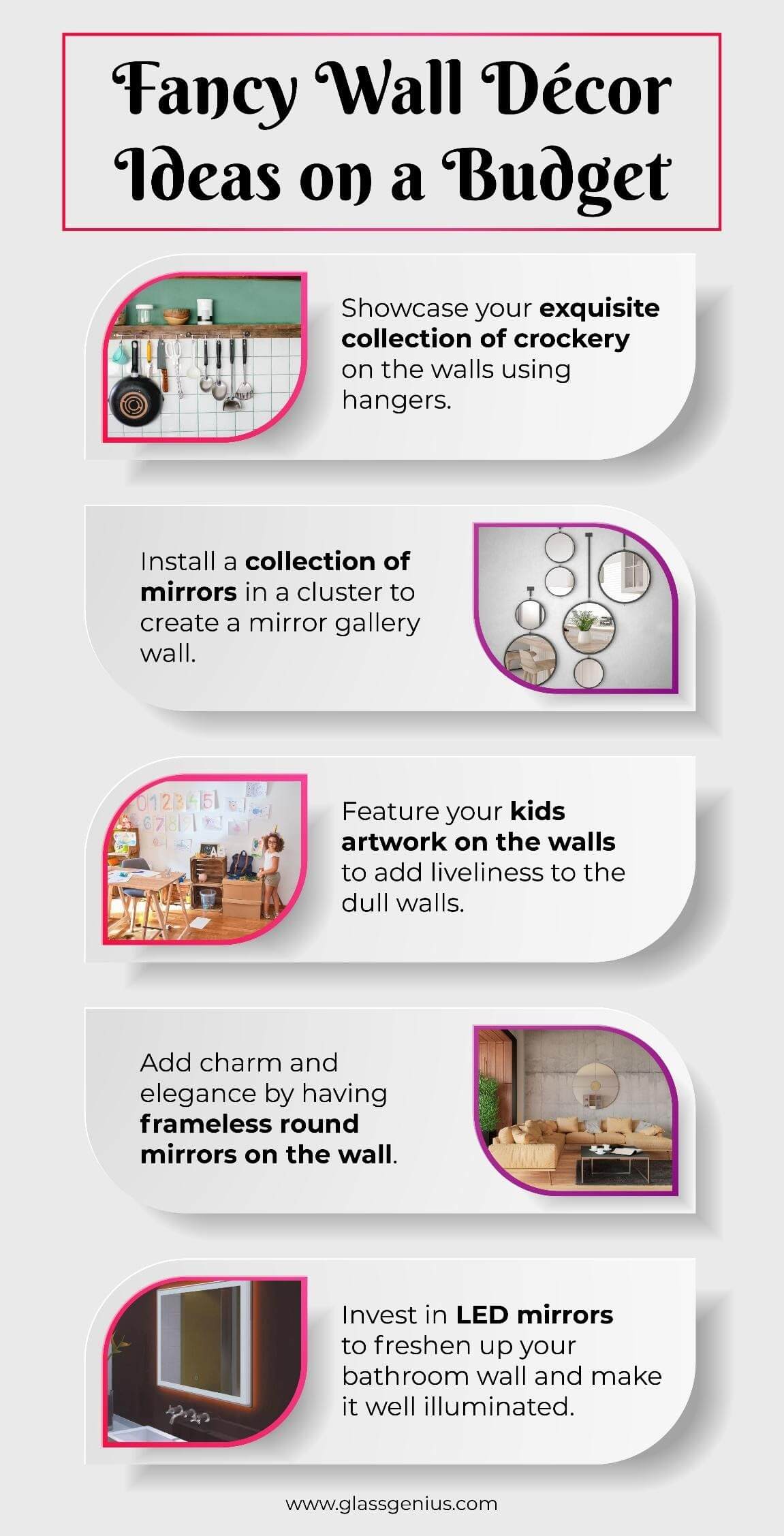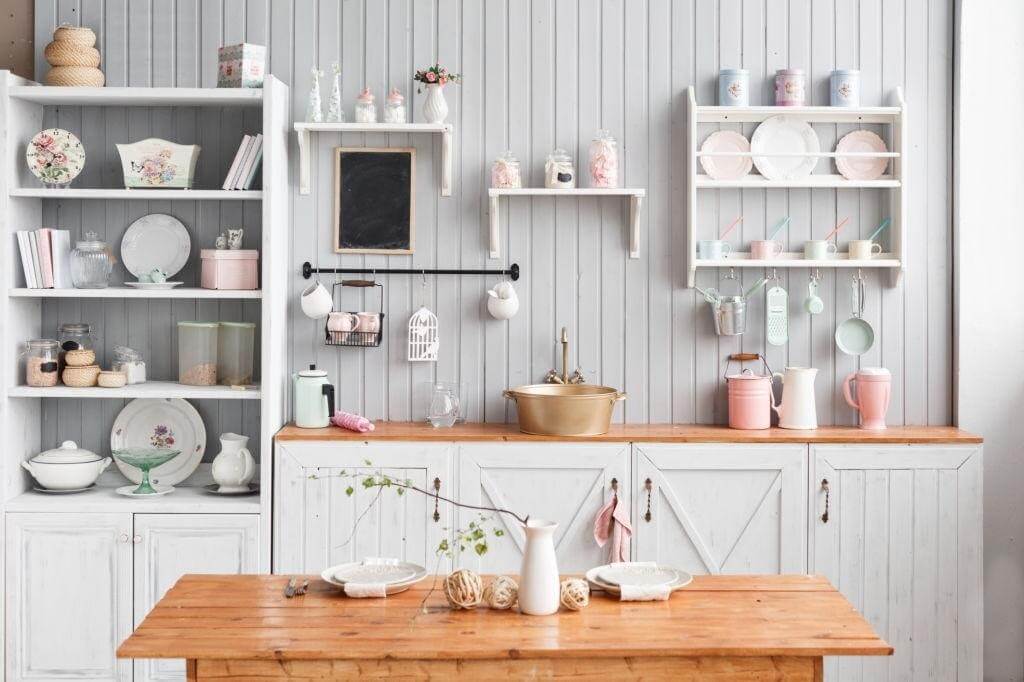 We usually think that crockery and chinaware only belong in the kitchen. Well, we have been undervaluing the utility of the precious chinaware!
If you have got an exquisite China collection, why not put it up on the wall? Seems like a cost-effective, remarkable, and creative idea, right! All you have to do is get some picture hangers and hang your magnificent collection on the wall. Turn your simple wall into porcelain heaven with the sight of your admirable porcelain collection. You can either hang different-sized pieces from one set or mix or match different sets to create an appealing gallery wall. It's a "No pain – All gain" idea so go for it!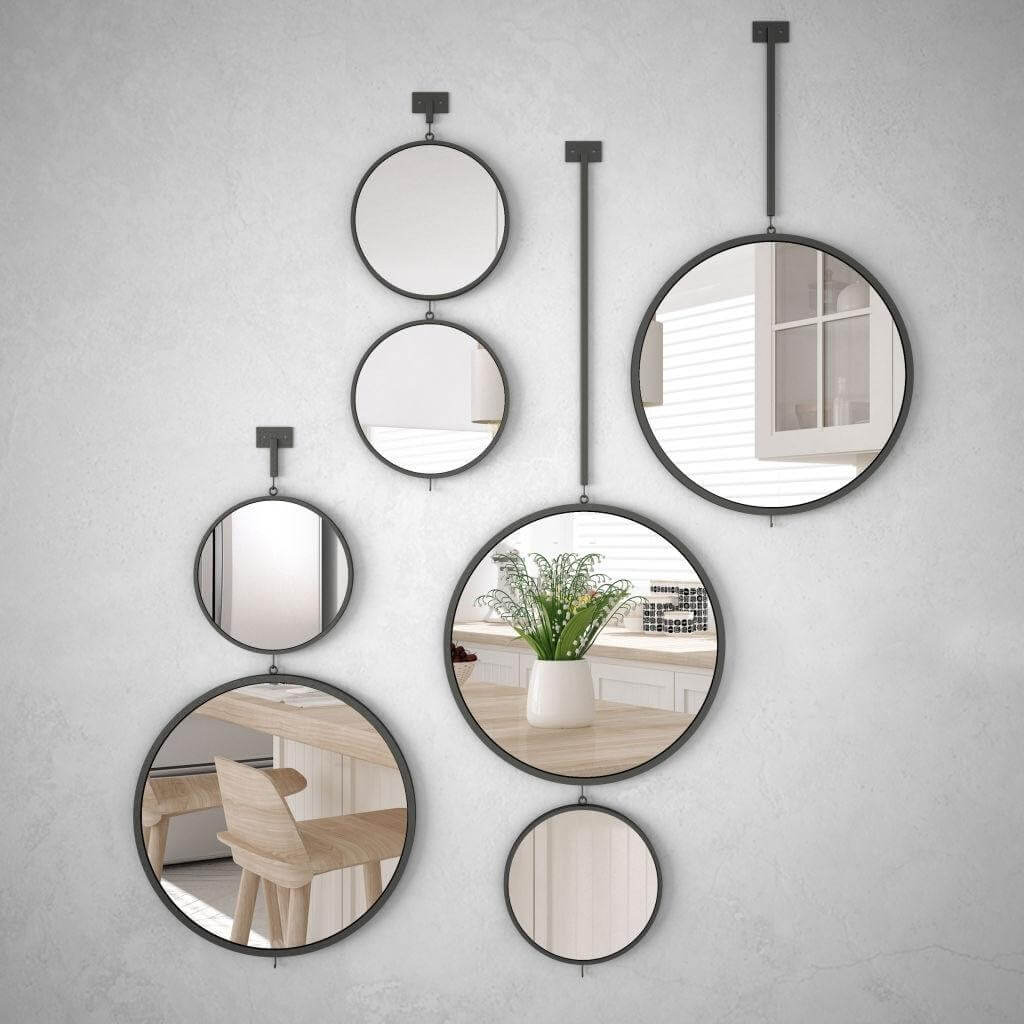 When we say nothing can beat the magnificence of mirrors, believe it!
A single mirror does wonders to the interior, how about a gallery wall? You don't have to go shopping for mirrors. Just bring out all the mirrors, either small or big, old or new from the storeroom and cluster them together on a wall. You can experiment with the placement and shapes. It's a pretty and functional way to enliven the dull walls. And go for the living area, dining hall, bedroom, or hallway, equally well.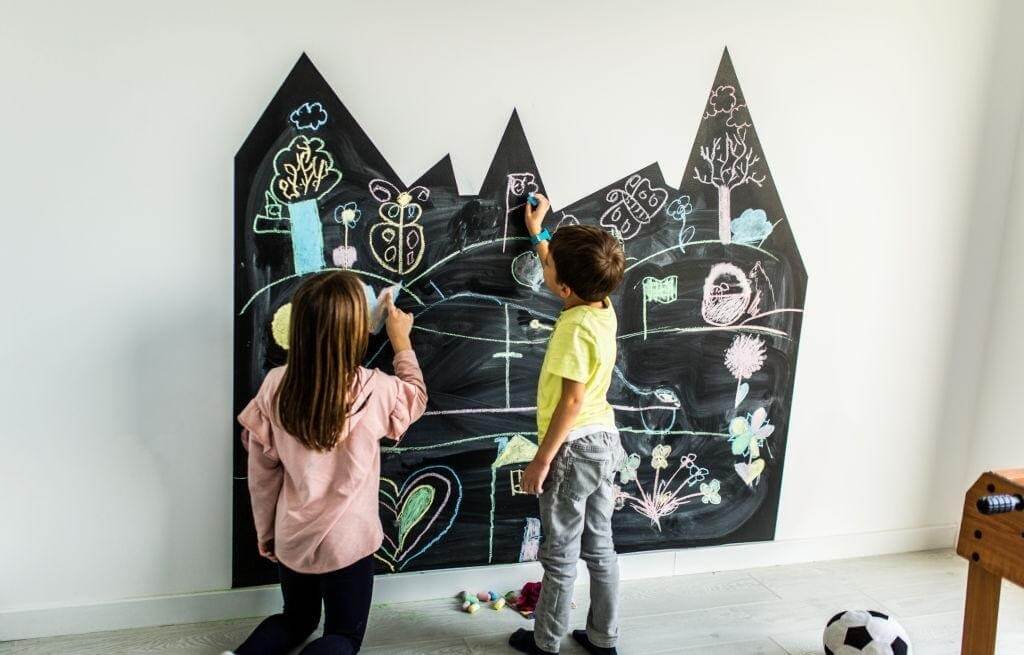 You don't always need expensive paintings and artwork to adorn your walls. Start where you are, with what you have.
Frame your kids' first try at painting and hang it on the wall. Keep adding your kids' handmade masterpieces to the wall and name it the kids feature wall. No investment or even work is required of you to execute this idea and the compliments are all yours!
Hinging the paintings on the wall will give a boost to the confidence of your kids and they will do it better next time. On the other hand, it is a unique idea that will add character to the interior.
Add a Twist of Creativity to Your Plain Wall Mirror!
Circular mirrors make a statement in the interior. You will find circular mirrors in every household for their visual appeal. However, you can break the ordinary by being creative.
Add a touch of your artistic soul to the circular mirror and DIY an exquisite frame. You can go for the simple yet aesthetic rope frame. Just utilize the spare rough jute rope in your home and fix it to the sides of the simple circular mirror with super glue. It is a simple yet highly aesthetic way of enhancing the mirror. You can go for mirror painting if you want to or experiment with any other DIY frame. A DIY frame turns a simple mirror into a statement piece and adds a flair of artistic zenith to the interior.
Don't Forget About the Bathrooms!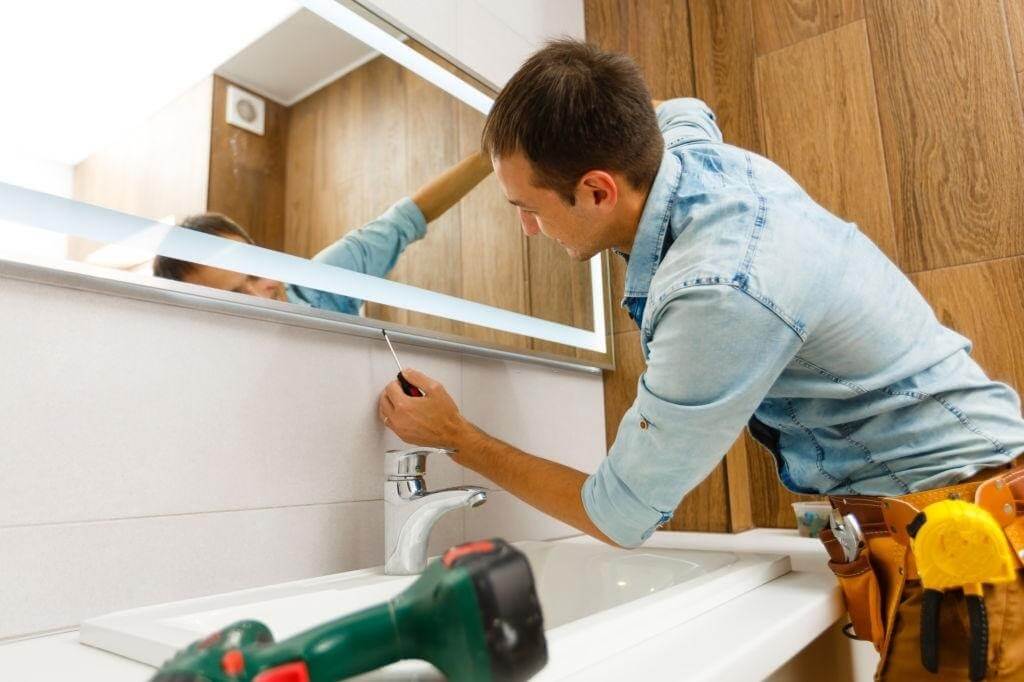 It's a common mistake that we all make. When we indulge in the wall enhancements, we usually overlook the bathroom interior. Make sure to freshen up the bathroom walls as well. And what can be better for bathroom walls than bathroom mirrors?
We don't usually put up paintings and art pieces on our bathroom walls. Bathroom mirrors take up the whole charge of bathroom improvement. So make sure to invest in the right bathroom mirrors. Don't go overboard while choosing bathroom mirrors. Go for simple yet elegant pieces.A great way of elevating the bathroom style and vanity is to use LED mirrors. These self-lighted bathroom mirrors give a posh look to the interior and elevate the functionality as well. You're never low on light with LED mirrors. Luxury hotels and spas use LED mirrors for their lavish look. Bring in the luxe feel to your bathrooms with LED mirrors.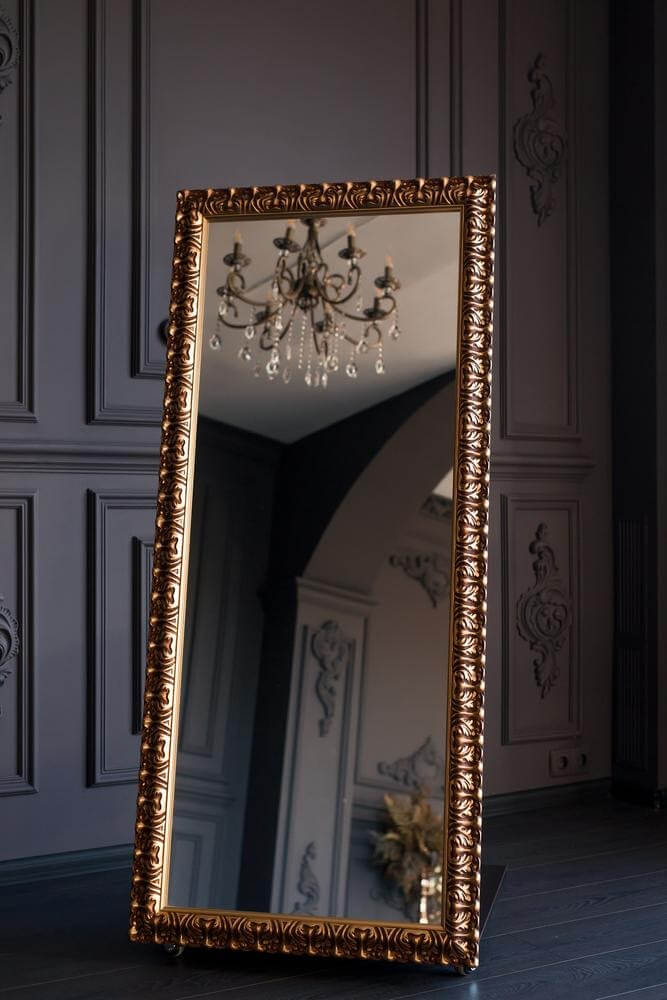 If you don't want to put in an extra mirror to the wall decor but also want a high-end feel in the interior – oversized ornate wall mirrors are the way to go for you. It's a practical approach to bringing in more light in space. You can go for oversized antique mirrors or gilded mirrors – all up to your preferences. However, the impact you want to achieve is viable with oversized ornate wall mirrors. You can complement the wall with clipped art or just let it as it is.
Do It Yourself With Style!
Home improvement is an interesting department. You get to explore your inner artist. Interior designers' and experts' recommendations are available all over the internet. However, remember that you can only be unique if you incorporate your own style aesthetics in the ideas. Take inspirations, create a fusion of your personal art and expert tips, and rock your house with some uber-chic decor! Simply explore this website and search for bathroom mirrors such as circular mirror, oval mirror, arch mirror and LED mirror for sale by top glass and mirror fabricators.