Designing the hallway can be a hassle if you have no experience with interior design and decor on hand. When you don't see a way to go for decor, install mirrors as it is the easiest way to make a space bigger, brighter, and more beautiful. Decorating the hallway mirror helps you elevate the beauty of your space without occupying any space on the floor. A simple mirror with a minimalistic design can do wonders by bringing in the necessary natural light that might be lacking in your space.
Glass Genius has some brilliant ideas for redesigning your hallway using mirrors. Take inspiration from these ideas below and bring some welcoming ambiance.
Hallway Mirror Ideas
Create a Sophisticated First Impression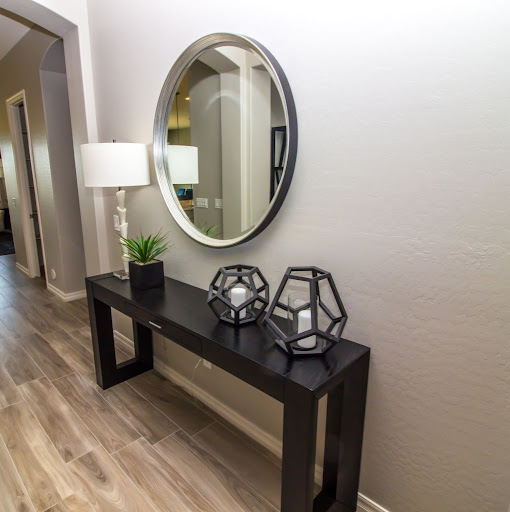 The hallway is the first place that comes in contact when someone enters the home and it creates a first impression on the guests. So, it is immensely important to create an inviting impression, and you can do this by installing hallway mirror. A simple and well-placed mirror in hallway can give a seamless beauty that is unmatchable.
Use Multiple Mirrors to Design the Small Space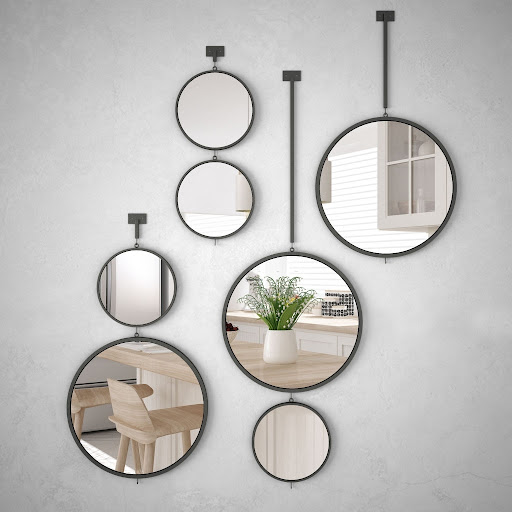 Don't confine your narrow space to only a single mirror. Hang multiple mirrors in the hallway to bring light and create an illusion of wider space. Incorporating multiple designs and styles of mirrors balances space and provides a luxurious touch to the hallway.
Widen the Space by Smart Positioning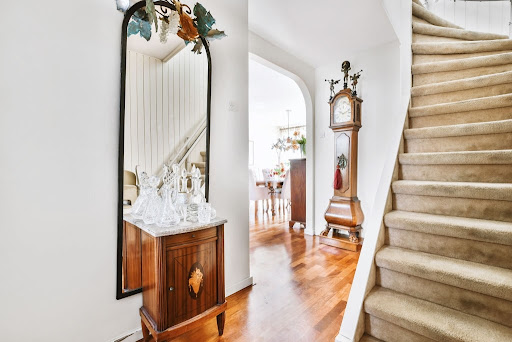 The small and cramped spaces demand smart placement of furniture and other accessories to make the area look spacious and cleaner. Similar is the case with hanging mirrors. When you have a narrow hallway, you hang mirrors in a way that they depict a wider area.
For this, you can place a hallway mirror in front of the stairs that will reflect the stairs' view and make your space feel big and generous.
Add a Multipurpose Mirror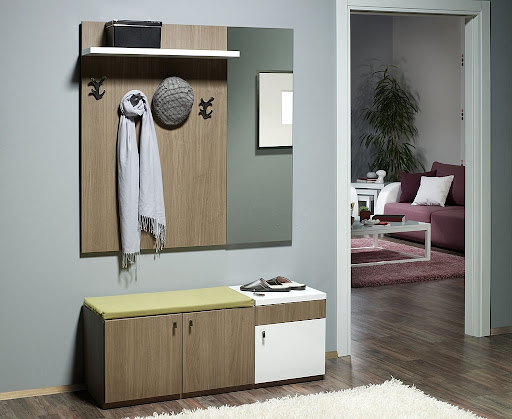 To get the best out of a mirror in the hallway, you need a mirrored cabinet or a mirror with concealed compartments. Such options allow you to make your space clutter-free by placing the accessories in the hallway in the mirrored cabinet or concealed apartment.
A wall-mounted storage cabinet with a mirror in the front helps you keep the necessary things that you take while going out.
Go Antique for a Rusty Look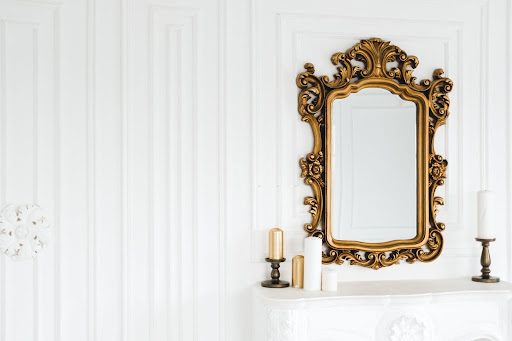 Antique mirrors give a unique old look to your place and are a smart way to decorate your hallway. Such mirrors help create a decorative statement when hung above a table in the entrance hall. Placing a round, rectangular, or another shape mirror with some old-school style can be a wonderful way to decorate the hallway.
Where to Place a Hallway Mirror?
Of course, you will hang the hallway mirror in the hallway, but there are some things to keep in mind. When you are going to place a mirror in the hallway, your mirror should be front and center with some decorations to it.
Moreover, don't hang your mirrors too high in the passageway to avoid reflecting useless things like a fan, ceiling, or chandelier.
You can also hang the mirror opposite or beside the window to create the illusion of space while bringing more light to the room.
The narrow hallway space gets the ultimate benefit of the wall mirrors as it instantly turns the space into a wider one.
How do you Choose a Hallway Mirror?
Choosing a design and style for your hallway mirror depends upon the shape and the use of space. The use of space will determine the type of mirror you need for the corridor. Assessing your use will help you know whether you need a mirror with a storage element or a purely stylish decorative mirror that is better for you.
Wrapping Up!
Mirrors are an exceptionally easy way of decorating your home at low costs. They offer the functional benefits of a roomy and brighter look while keeping your floor space free. When there is no natural daylight, they help in artificial illumination and give a splendid glance. Moreover, you can opt for the vintage mirrors that act as a piece of art and depict a traditional look out of your space.