Installing folding glass doors goes above and beyond typical home improvement projects. We mostly see bifold glass doors in high-end hotels, posh mansions, and advertisements as a symbol of class and luxury. Bifold doors have the characteristic property of creating an infinity space with their wide-spreading glass wall design. They open up the space by increasing the flow of natural light and fresh air. Thus creating a seamless fusion of the inside and outside space. Bifold doors boost the property value with their streamlined design and lush feel. Here is all you need to know if you are up to installing this classy design element in your house. 
What Are Glass Bifold Doors?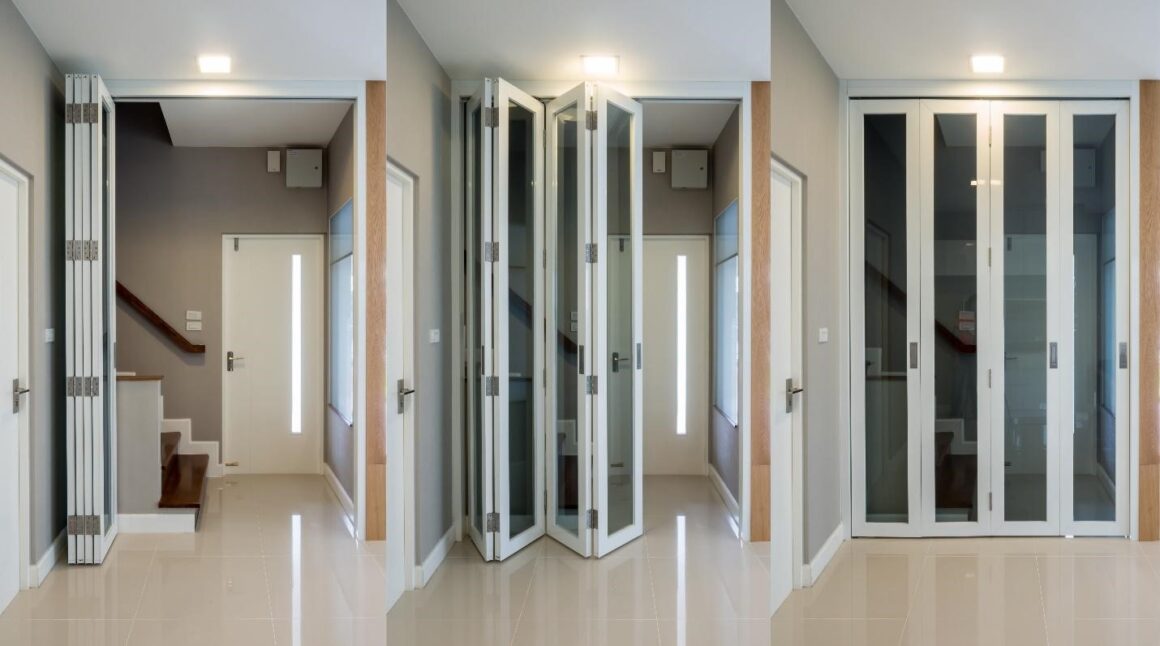 Bi-fold glass doors are an excellent addition to the building structure. It basically has two (at minimum) or more glass panels that are hinged together at the vertical ends. The doors follow a sliding operation mechanism such that the glass panels fold or stack against one another when the door is slid open. The glass panels fold together and rest off to one side. The glass panels straighten out as the door is closed by sliding the folded glass panels from the stack. Due to this operation mechanism, the doors are given the name "folding glass doors".
A glass bifold door gives a full view and easy access to the interior or exterior in one quick move. It is a more appealing, robust, and unique substitute to traditional glass doors. Both commercial and residential spaces benefit from the aesthetic and functional excellence of bifold sliding glass doors. Along with being an amazing addition to the interior, bifold doors also serve as a great option for patio enhancement. 
Why Should You Opt For Bifold Doors?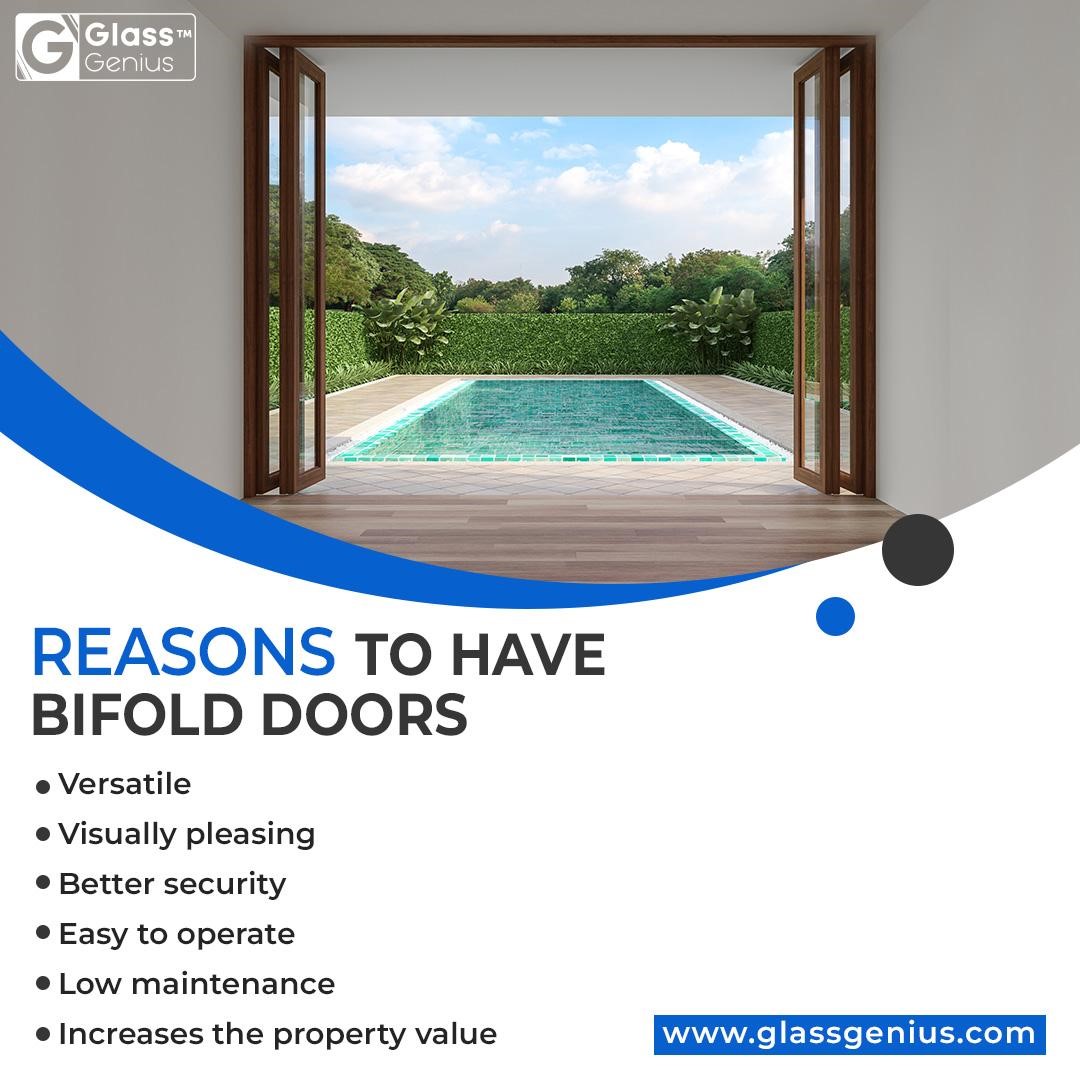 Glass bifold doors feature an upscale design that gives an instant aesthetic s push to any building structure. Whether it's an interior space or an outdoor patio, bifold doors with glass work their wonders in enhancing the space. Here are awesome characteristic features of bifold doors that work in accordance with elevating the whole vibe and experience.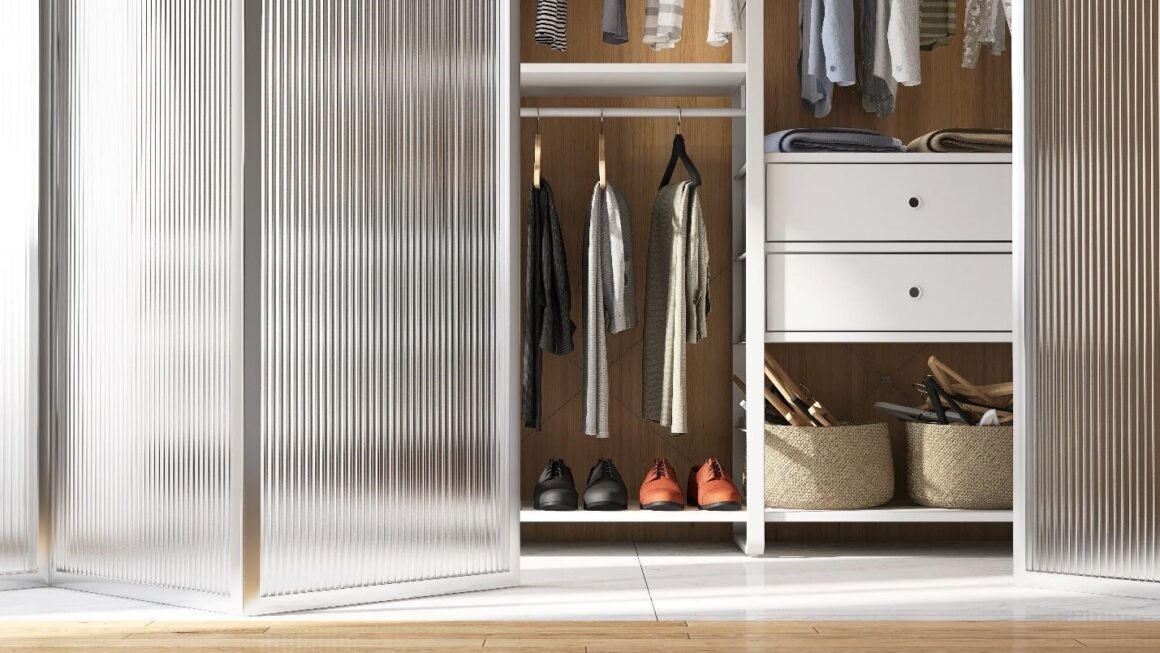 Bifold doors come in a variety of styles, configurations, and designs. They are commonly considered a design element suitable for modern homes only. However, that's not the case. Irrespective of the size or design, every home can benefit from bi-folds. You can select the configuration that works best for your home from the plethora of available style variations. You can get doors that fold back inward or externally.
Glass panels surrounded with sleek aluminum or stainless steel frames add a unique visual appeal to this door style. Its polished and modern design adds a contemporary vibe to the space. Whether your place is designed traditionally or follows a trendy theme, bifold glass doors have the right aesthetic element to suit all decor styles.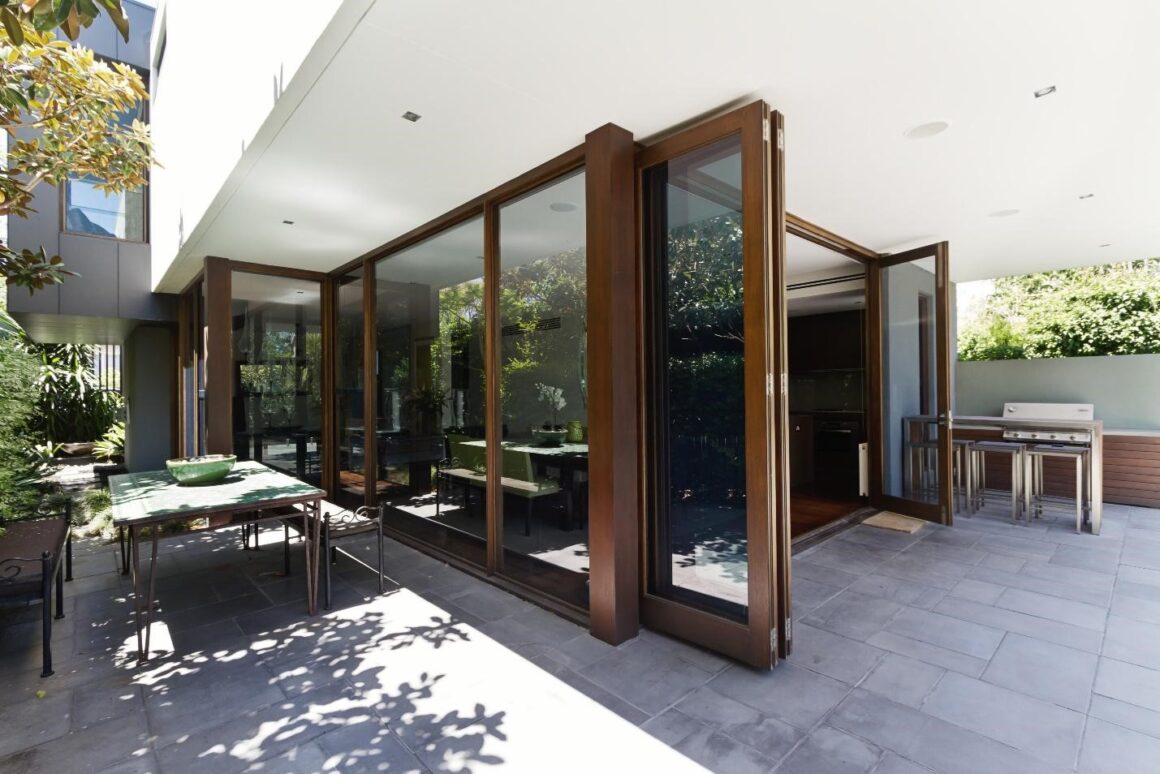 Bifold doors with glass are classified among the safest available options. They have multiple locking points throughout the design which makes them hard to open. The solid frames ensure glass panel safety while the folding operation mechanism makes it difficult to get through the door.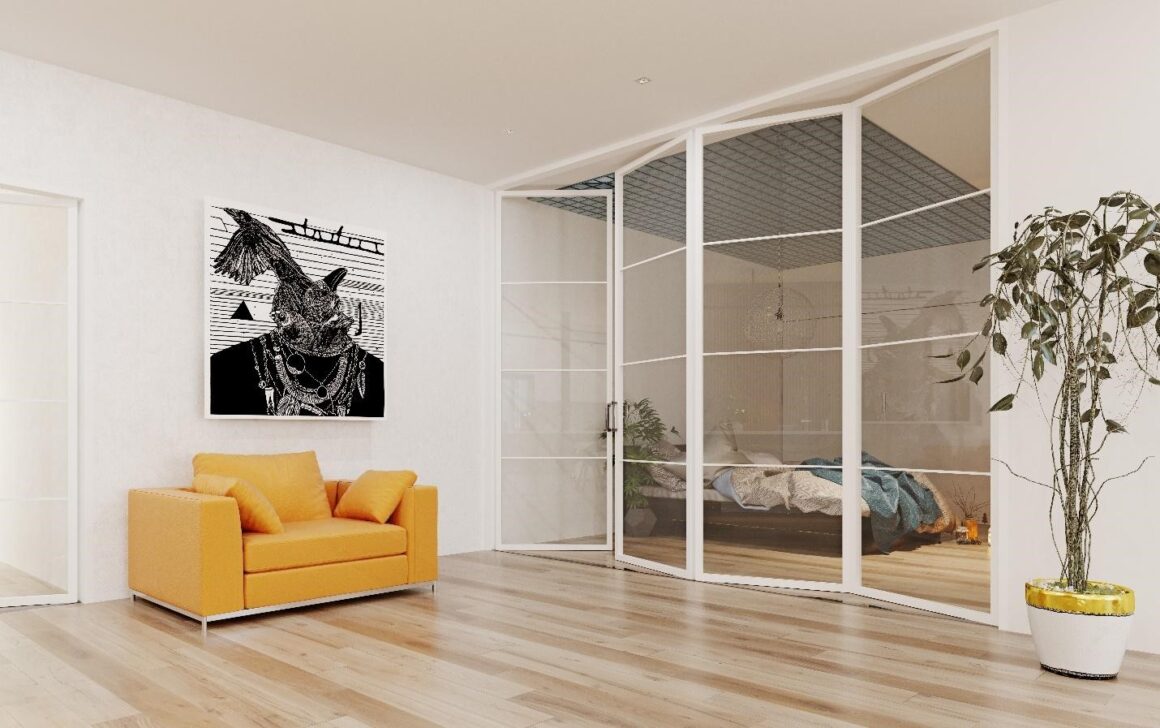 Unlike, most doors that require full body strength to open or close, bifold doors only require a mild movement of the hand. The glass panels fold smoothly into one another giving way for you to enter or exit. The rail tracks are specially designed to ensure seamless operation.
Folding glass doors are easy to clean and maintain. All you need to do is clean them with a wet piece of cloth and the dust and debris will come off the surface. If you want to clean them extensively, a mild glass cleaner or a soap-water solution would do the job.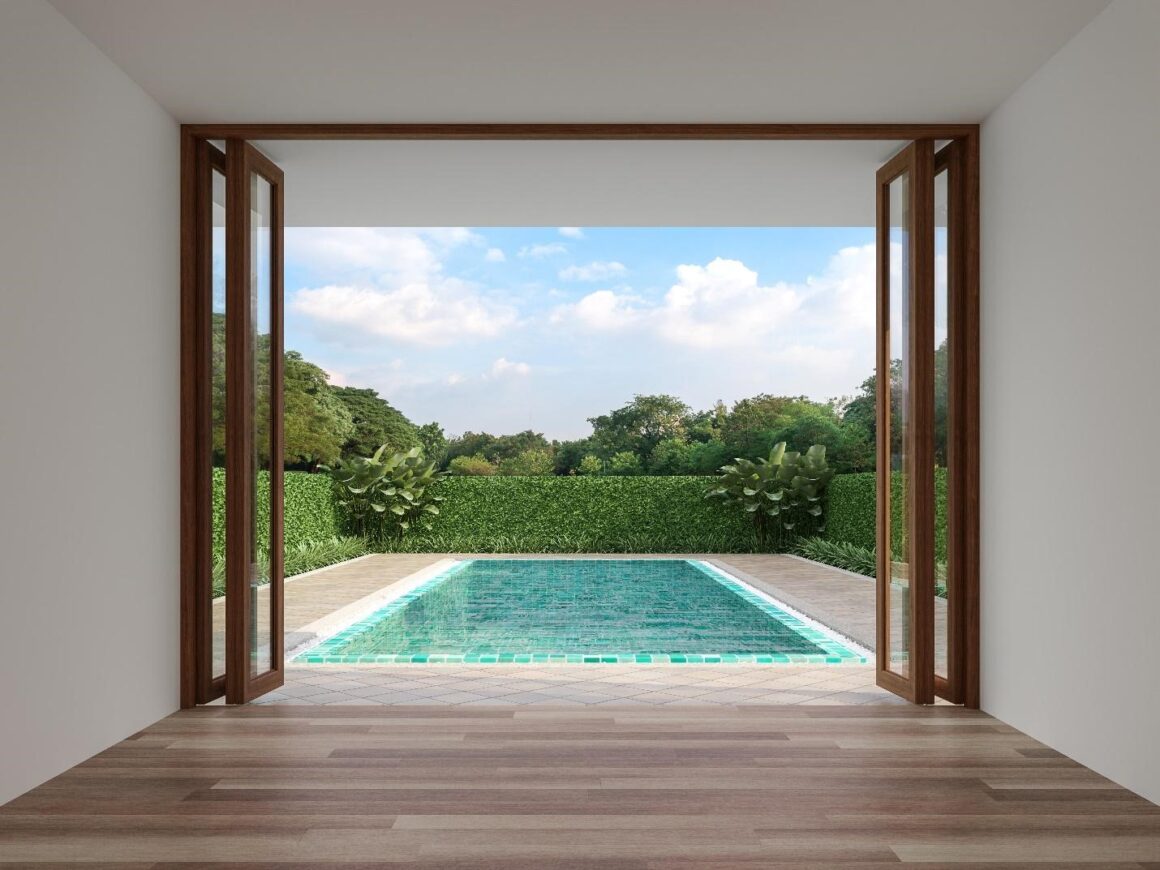 Bifold doors are known for their upscale look and feel. They add a luxurious vibe to the whole space with their clean and open design. If you want to give an instant boost to your property value, go for installing interior bifold glass doors.
Perfect For Indoor And Outdoor Spaces
Some door styles work better in an indoor environment while others are well-suited for outdoor space. Glass folding doors have this unique quality of working perfectly for both indoor and outdoor spaces. patio folding glass doors are a practical option for setting up a fully functional patio while interior bifold glass doors work great in elevating the house interior.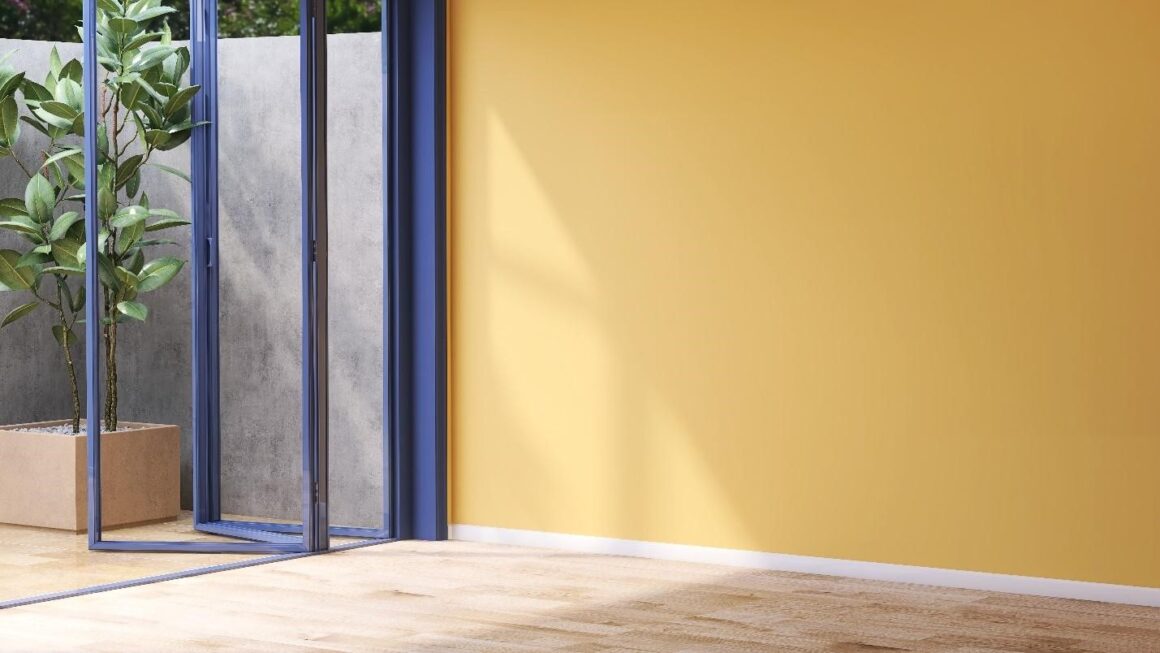 Due to the expansive design, folding glass doors allow more light to flow through the interior. Thus illuminating the home interior with natural light. You wouldn't need to rely on an artificial lighting system when the folding doors are there.
Some Things To Consider
Along with the many benefits of bifold doors, there are some things that you should look out for while getting folding doors.
Although the frames render enhanced strength value to the door. But sometimes excessive frames may contribute to lowering the aesthetic appeal of the door. In bifold doors, each folding glass pane has a frame of its own. When open, the frames typically don't impact the appearance but they can obscure the vision to some degree when the glass panes are closed against each other. Therefore, the frames are made as thin as possible. 
The absence of a raised threshold is better for safety but it can cause some issues sometimes. Water leakage may occur if the bifold doors are not installed properly. However, this issue can be conveniently avoided by installing a door seal or making a small slope away from the doorway.
Bifold doors have multiple glass panels in the design that increases the cost value of a bifold door as compared to the other door styles. The unique operation mechanism of the door also contributes to increasing the cost of the bifold doors.
Glass Options For Folding Glass Doors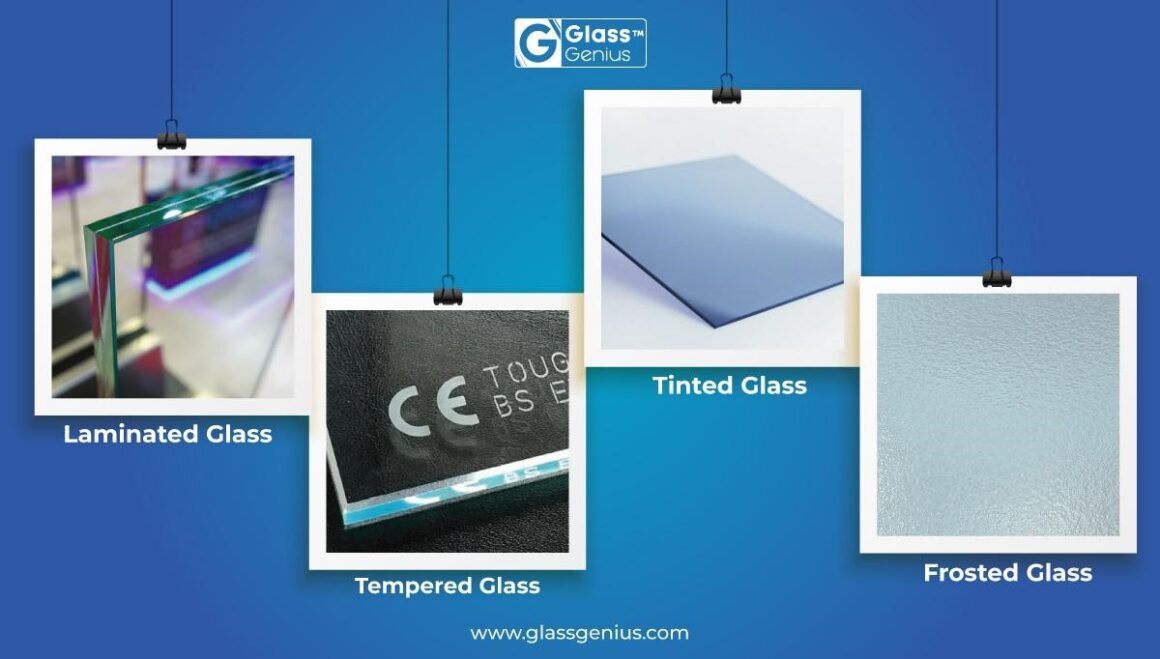 Being the versatile door style that they are, bifold doors can be manufactured with any preferred glass type. However, the popular options are as follows.
Cost Of Glass Bifold Doors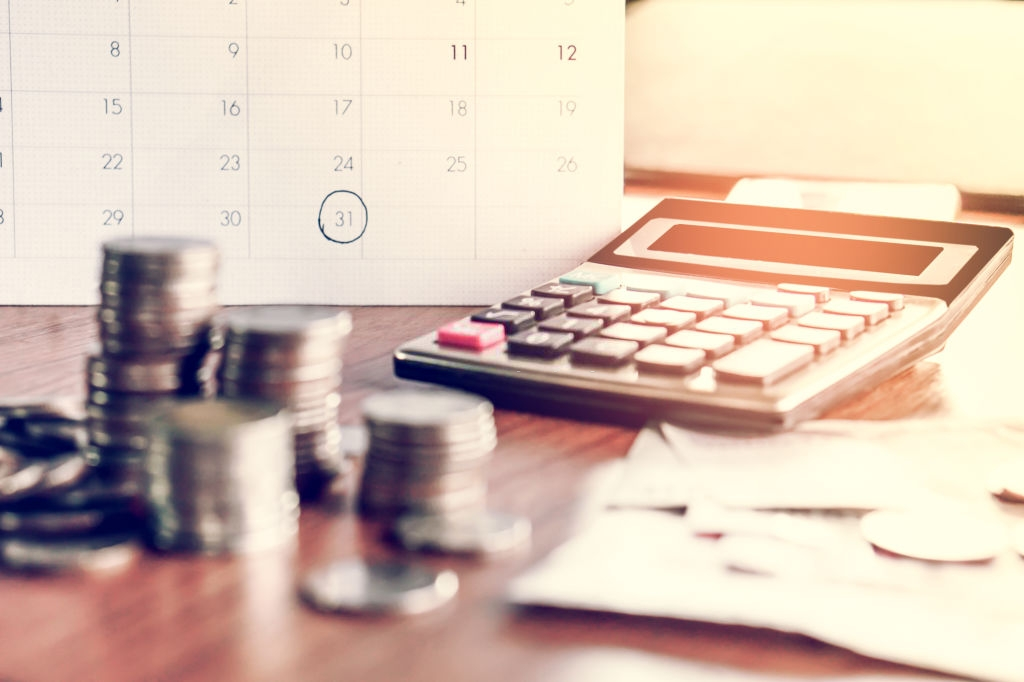 Glass bifold doors leans towards the expensive side of the door styles. Due to their contemporary aesthetics and expansive structure, they cost more than most door styles. You should set a budget with a range of $700 to $1500 per linear foot in mind. However, the cost may vary depending on the style, glass type, size, and the cost of installation.
Some Final Thoughts
There are many misconceptions regarding the safety value of glass bifold doors. Well to bust all the myths, bifold doors are absolutely safe to use. With proper installation, you don't have to worry about the security of the bifold doors. If you are still not convinced about the security value of the bi-fold doors, you can opt for the alternate option which is sliding glass doors. Although sliding doors are a great alternative to bifold doors, the aesthetics of bifold doors are still very unique and amazing. So if you are looking to achieve the contemporary feel of a luxe mansion, go for bifold doors and enjoy the posh feel!