The use of glass in building structures has increased manifolds. You can find glass in entrance doors, partition walls, and even building facades. Garage doors are also available in all-glass design now. From wooden and steel designs to full-view glass garage doors, the garage door design has evolved a lot. The chic elegance of glass garage doors is becoming increasingly popular among homeowners.
Glass doors bring light and warmth into the otherwise dingy garage. They add a sleek, stylish, and timeless appeal to your house structure. No matter what adversities come their way, they won't rot, rust, or corrode. However, some homeowners avoid glass doors as they believe that glass is unsafe. This blog takes everything you need to know about residential glass garage doors into account. So let's dive in to understand this design element better.
How secure is a Glass Garage Door?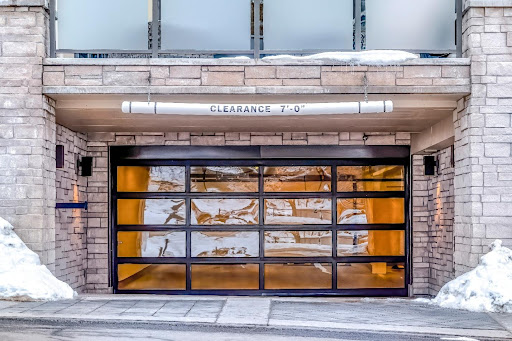 The primary purpose of garage doors is to provide safety to the garage and the house. The added curb appeal comes as a complimentary benefit here. For this very reason, people prefer solid and durable materials for garage doors. Although the aesthetics of glass are incomparable. But being considered a fragile material turns out to be the main issue in getting glass garage doors. Let's dissect whether the safety concern associated with glass doors is a real issue or not!
Glass garage doors generally are less secure than traditional wooden or steel garage doors. However, the security issue can be overcome by using tempered or insulated glass for garage doors. Tempered glass is a safety standard glass that is toughened through a comprehensive heating process. While insulated glass has a double layer of glass panes to ensure maximum safety. It is very hard and virtually impossible to break the safety standard glass panels. So you can free yourself of the worries of garage door safety by using the right type of glass.
Another safety concern related to glass window garage doors is that they are transparent. The optical clarity of glass garage doors provides a clear view of the garage interior which can pose a safety threat. This problem can easily be eliminated by using frosted, textured, tinted, or opaque glass for garage doors. There are different types of glass that obstruct the direct view while allowing light flow. You can choose from the many options and lead the way.
In conclusion, residential glass garage doors were once a safety threat. But now, with the availability of different technically engineered glass types, you can easily drop the security concerns and get glass doors for your garage.
What Is The Most Popular Glass Garage Door Style?
There are a number of factors that make a garage door style popular. Aesthetics, safety, strength, and durability are some of the main contributing factors. According to the consensus of the design experts as well as homeowners, full-view glass doors are named as the most popular garage door style.
The rapid popularity of full-view glass doors is accredited to the striking statement they make. The room for customization, the flow of natural light, and uber-chic aesthetics make glass doors a perfect choice for a garage. This popularity has translated into high demand for residential and commercial glass garage doors these days.
Can a Glass Garage Door be Insulated?
Glass engineered through advanced methods is typically energy efficient. Insulating coatings are also applied onto the glass surface to ensure maximum energy efficiency. While there are some glass variants like insulated and laminated glass that designed specially with the intent to provide energy-efficient glass types. You can simply choose them to insulate the garage. However, there are some other methods of fully insulating glass window garage doors.
Get an insulation coating on the glass surface. The right tint may also help achieve thermal insulation.
Use weather strips around the door frame to avoid any air leaks.
Apply caulk on the sides to cover any leakage points.
Use Polystyrene (Styrofoam) or liquid polyurethane (spray foam) to insulate the glass garage doors. It is a lightweight insulating liquid that expands and covers any crevice or corner to avoid air leakage.
You can also opt for insulated rails and glass. To make it even better, get powder coating on the internal tracks and door hardware.
Glass Options for Garage Doors
Unlike the common perception, residential and commercial glass garage doors are highly versatile. You can get garage doors in a plethora of design variations. Here are some of the glass options that you can choose from.
Tempered Glass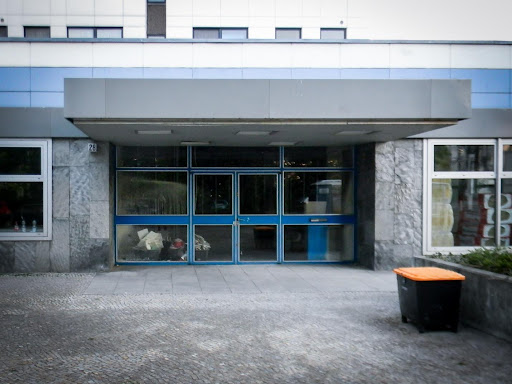 Tempered or toughened glass is heat-strengthened glass. It is four to five times stronger than standard glass and offers suitable safety value. Tempered glass cut to size is easily available. That's the reason why it is the preferred choice for most applications.
Tinted Glass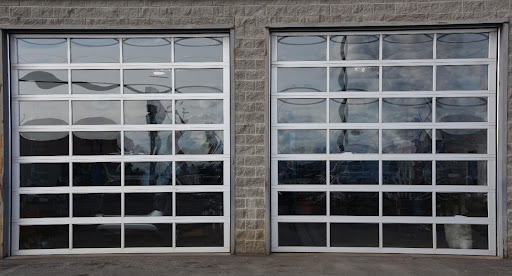 A certain tint is added to the standard glass during the manufacturing process to give the regular glass a colored look. You can choose any color for the tinted glass garage doors. Every tint has a different utility value. For instance, a darker tint minimizes the direct sunlight while a lighter tint filters a certain wavelength of the sunlight. You can get custom tinted glass to complement your house's exterior aesthetics.
Patterned Glass
Patterned glass has a specific texture or pattern engraved into the glass surface. The texture creates an irregularity in the flow of light. Thus distorting the interior view. This property makes textured glass a great option for ensuring privacy. From geometric to irregular and vintage to chic, get textured glass panels in any style.
Frosted Glass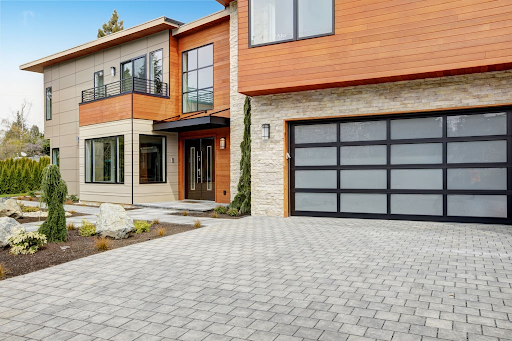 Frosted glass garage doors are a great option for homeowners who want to maintain a certain level of privacy. It has an opaque appearance that allows the flow of light but blocks the interior view. The opaque aesthetics give a chic feel to the house. Frosted tempered glass is usually used for garage doors.
Insulated Glass
If you want to use your garage for more than just a storage dump, choose insulated glass garage doors. The insulated glass panels have an interlayer of an inert gas that blocks the flow of air through the glass, thus making the interior completely insulated. You can use the thermally insulated garage for your workout sessions, art, and craft projects, or just for spending some time.
Laminated Glass
Choosing laminated glass is the best way out for those who dread the fragility of glass. Laminated safety glass is a multi-pane glass type with an interlayer of adhesive resin. It is potentially impossible to break the laminated glass. Even in the rare event of breakage, the glass stays intact in the frame due to the adhesive interlayer. So you can ditch all your security concerns by getting laminated glass doors. It is somewhat expensive though.
Pros and Cons of Glass Garage Doors
Clear glass garage doors undoubtedly have stylish aesthetics and characteristics overall. However, they also have some shortcomings. Let's have a look.
Pros
Residential and commercial glass garage doors give an aesthetic superiority to the building structure.
They have a contemporary feel to them.
Glass doors allow for an uninterrupted flow of light.
Accessibility to natural light would minimize the use of artificial lighting fixtures. Thus lowering energy usage.
Glass doors are resistant to rot, rust or corrosion.
You don't need to paint and repaint garage doors after some time.
Glass doors are potentially damage-resistant and offer long service life.
They are low-maintenance.
Cons
Glass doors are relatively more expensive than their other counterparts.
Clear glass doors expose the interior space. So people prefered privacy glass.
If not properly insulated, you might face thermal insulation issues.
How much do Glass Garage Doors cost?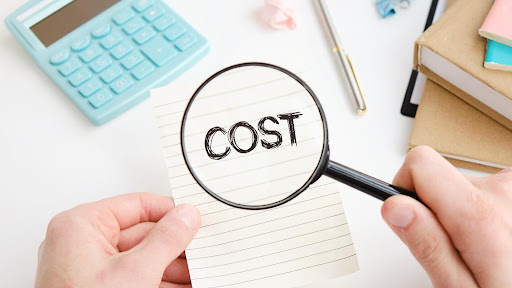 Depending on the type, style, and size, the residential glass garage doors may cost as low as $1500 and as high as $5000. The labor cost may vary depending on the area of residence. Adding the windows in garage doors would push the estimated price up by $300 to $500. Customizations in the garage doors would also increase the glass garage doors cost.
Are windows in a Garage Door a good idea?
As the windows add another outlet to the garage, it is therefore seen as a safety risk. Some homeowners view windows as an additional break-in point. Therefore glass window garage doors are a good option if you live in a safe neighborhood. However, if you want optimum safety value for your house, garage doors with glass doors are your best bet.
Final Words
Residential glass garage doors have the ability to change the building's aesthetics games altogether. From a regular house to stylish-chic architecture, you can instantly elevate the curb appeal of your house with glass doors. Make the right choices to tackle safety and security concerns. Opt for customizations and give your house a majestic facelift!