Life feels like an endless procession of events. And every next day is busier than the previous one. To cope with the high-speed existence, we all actively seek convenient and time-efficient ways of carrying out everyday tasks.
Instead of going to the food market every day to fetch some vegetables and fruits, we all prefer doing grocery once a week or month. Similarly, we prefer heading to a supermarket instead of going around individual kiosks for our daily needs. In a word, we want convenience and options in our hands. Considering the fact many marketplaces are being set up both online and offline to make buying and selling easy for the masses.
Glass Genius is one such platform that is making e-Commerce simple and accessible. Let's explore this further.
What Does Glass Genius Offer?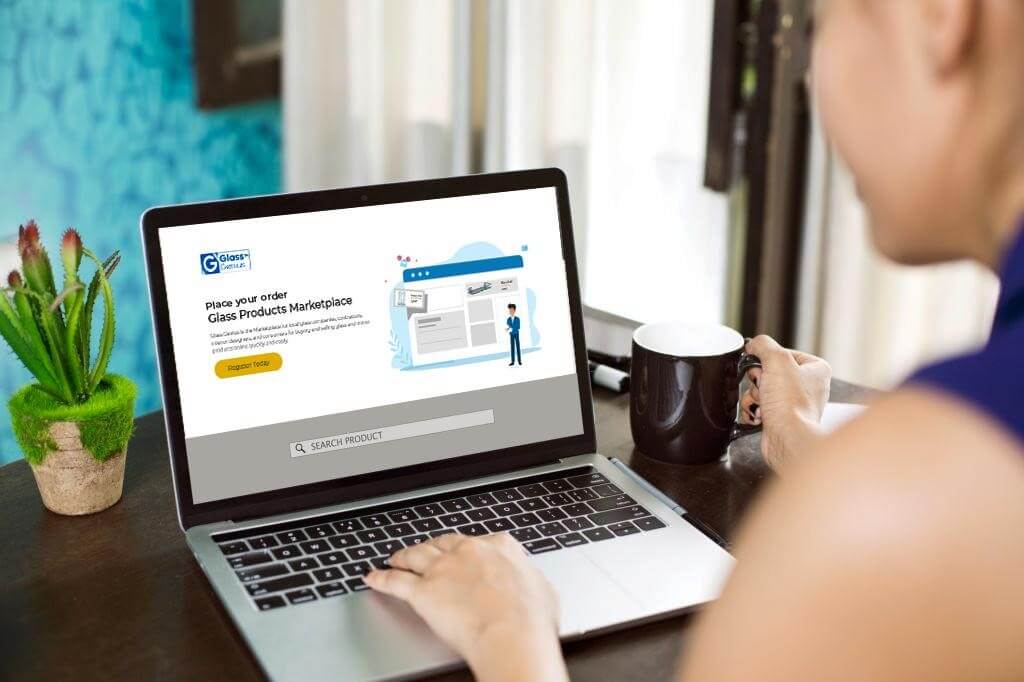 This Glass Genius is one of a kind of online marketplaces. It is the world's first-ever glass-only market that brings world-class glass fabricators, interior designers, glaziers, contractors, and consumers together on one platform to buy and sell glass products easily.
You can find many individual glass stores on the web and in-person but the idea behind this platform was to eliminate the hassle of going from place to place to find the right product. The niche-specific market allows the contractors to boost their business and helps the buyers to get what they want in the most simplistic manner. This seller-friendly portal and customer-oriented website take the comfort to a whole new level.
How Does It Work?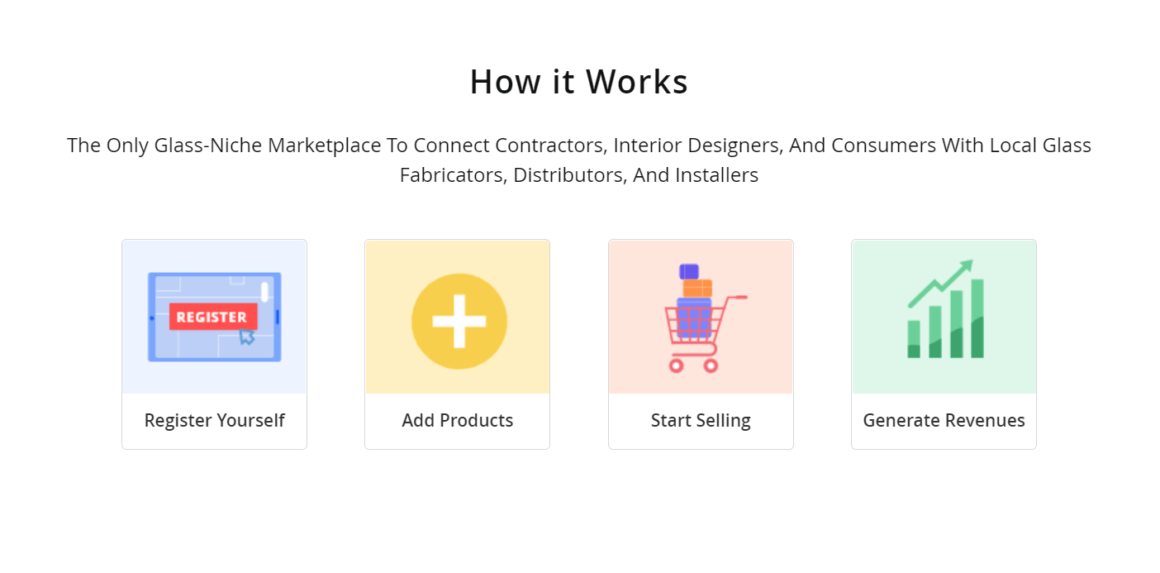 This online forum makes sure the product be easily accessible to all. Either you're a seller looking for a platform to broadcast your products and services online or a buyer searching for high-quality glass and mirror products for your home, you can easily access the glass-specific market. It's as simple as making a Gmail account but for your convenience, here is a step-by-step guide to make the account there.
Register as a Supplier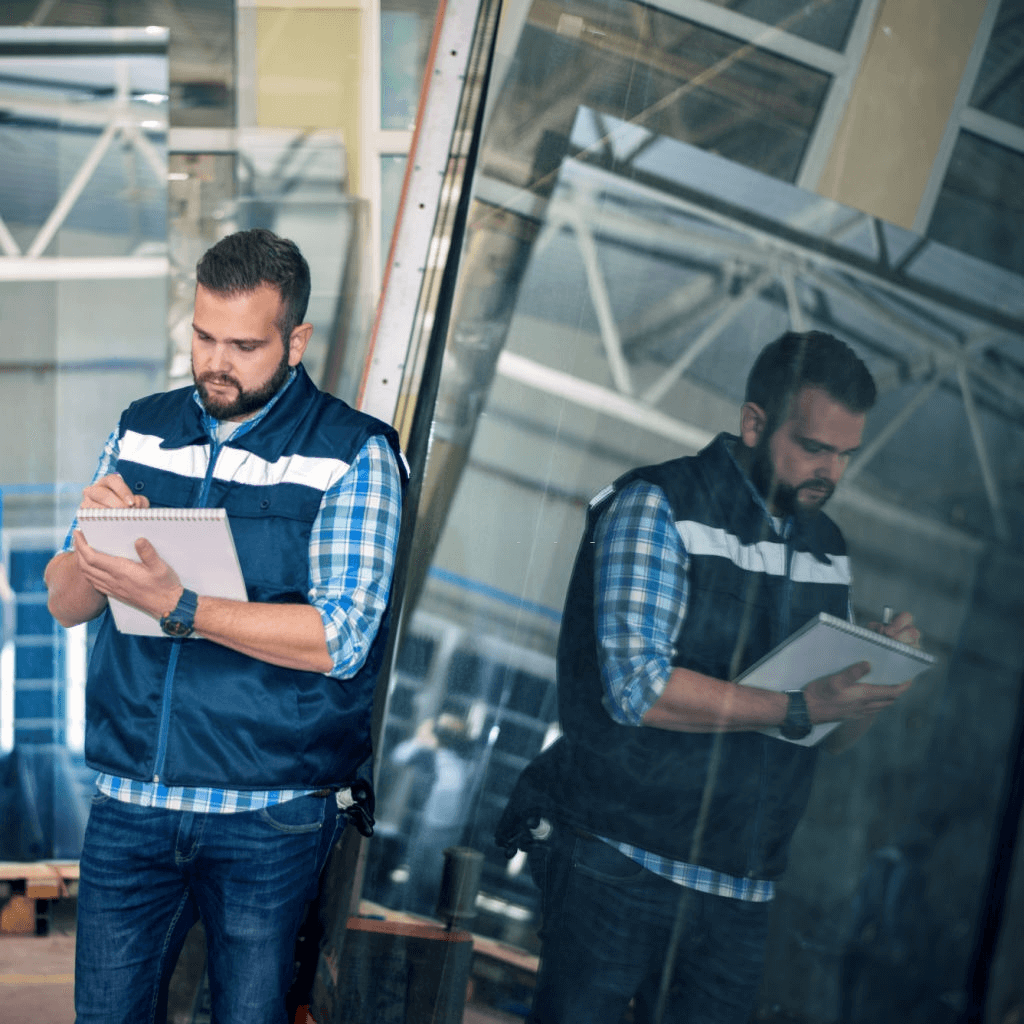 If you are a seller and want to start selling on the world's first glass-specific market, all you have to do is,
Open the URL https://sell.glassgenius.com
Navigate to the "Register Today" button and click it.
Fill in the required information.
Your application will be reviewed promptly by Glass Genius personnel.
Once approved, provide your products and service details to begin selling on Glass Genius.
Keynote: As a customer, just browse through the official Glass Genius site, navigate to the product categories and find your desired products. You can also get quotes and recommendations anytime.
Some other Marketplaces – A Brief Intro
As discussed earlier, many online marketplaces are becoming functional due to their universality. Some famous online marketplaces are mentioned below.
Amazon is a business giant that makes billion dollars' worth of revenue. But it's not niche-specific. You can browse through different categories and find the relevant products.
Lowe's is a retail company that deals with home improvement products. It has a chain of stores operating in the US and Canada.
It is an e-Commerce company that allows C2C and B2C sales. eBay offers hundreds of product categories to shop from. You can also generate revenue by working as a seller on eBay.
Home Depot is the largest retail network of home improvement products in America. You can browse through millions of products at The Home Depot.
Comparison between Glass Genius and Other Marketplaces
Online markets are operating for quite a long time now and made a name for themselves. This is a fairly new platform but it still tops the distinguished markets in many respects. Hers is a comparison between the features of these online markets.
Marketplaces Comparison Table
Amazon
Lowe's
Ebay
The Home Depot
Glass Genius
Monthly Fee
Upto 13% off sales
Depending on the sales
Varies from product to product
About 5% off the sales
Free(for early adopter)
Registration Process
Complex registration process
Can be difficult for a new business
Complex registration
Comprehensive registration
Requires simple registration information
Custom Product Availability
Yes
No
No
No
Yes
Readymade Products
Readymade Products
Readymade Products
Readymade Products
Readymade Products
Readymade as well as custom products
Price Quotation
Depends on the order size
Applicable on big orders
Only for huge orders
Applicable on considerable products
Yes, even for a single product.
Businesses near you
No
No
No
No
Yes
Installation Services
For selected items only
Yes
Yes trough it's "handy" service
Yes
Provides professional installation services
Targeting right audience
Huge marketplace covers everything
Sometime successful sometime not.
Huge marketplace covers everything
Not accurate every time
Target only niche-specific audience
Free to join
No
No
No
No
Yes(for early adopter)
Low commission on sale
No
No, somewhat inflated charging
No
Somewhat inflated charging
Yes, without charging any extra fee
Quality product
Quality can be compromised
Limited quality control system
Quality can be compromised
Limited quality control system
Yes, ensure the highest quality products
Depending on the product category, Amazon charges around 13% of the sales.
Lowe's also charges a percentage of profit depending on the products you sell.
eBay selling charges vary from product to product. However, it's somewhere around 2 to 12%.
The Home Depot takes about 5% of the sales.
Cost of using Glass Genius software is free (for early adopter). Ordinary fee is 99$ per month.
To register as a seller at Amazon you have to go through a comprehensive process. A number of forms are to be filled and quite a lot of information is to be filled in.
The same is the case for Lowe's, eBay, and Home Depot.
On the contrary, to start selling on Glass Genius you only have to put in some simple information on the form and you are all set to do some real business.
Amazon has now set up "Amazon Custom" to offer customized products. However, Lowe's and The Home Depot don't support personalization considerably.
Glass Genius understands the individual requirements of the glass and mirror products. Therefore, it offers a whole range of customizable products. It allows you to link with authentic fabricators and place the orders according to your individual requirements. 
Ready-to-deliver Products
Amazon, Lowe's, eBay, and The Home Depot all provide a comprehensive range of ready-made products.
At Glass Genius, you can find a wide variety of readymade as well as personalized products.
You can get quotations from Amazon only if you are asking about a huge order.
Lowe's, eBay, and The Home Depot provide quotes for considerable orders.
Glass Genius allows you to get quotes and recommendations for any type of order.
Amazon, Lowe's, eBay, Home Depot, and other online markets provide a minimum or no information about the business near you.
However, Glass Genius provides detailed information about the sellers near your area so that you can get in contact with the business near you.
Amazon provides installation and assembly services for selected items only.
Lowe's offers product installation services and so does The Home Depot.
eBay provides installation as well as assembly services through its "Handy" service.
As Glass Genius is a niche-specific market and understands the importance of professional assistance in product installation. It provides professional installation services for its glass and mirror products.
Target Your Right Audience
Amazon and eBay are like online supermarkets where you can get anything and everything. If you have a toy store and most people are coming there for decor items, they definitely won't give your store a visit. Similarly, Lowe's and Home Depot (even though they are home improvement stores) offer everything related to home, be it furniture, decor items, glass tabletops, or wall shelves.
On the other hand, if you want to target just the right audience that will most probably turn into potential buyers, a niche-specific market would do its wonders. With Glass Genius you will target the right audience and boost your business.
Almost all the online markets provide a wide range of products so you can choose from a whole range of products that suit your requirements.
Glass Genius pledges to provide the best quality products at the best prices. They don't compromise on quality in any way while providing premium quality products.
Free to Join (for early adopter)
Online market places provide a free trial sign up but you have to pay some fee to enjoy the privilege after the trial period is over. Amazon, eBay, Lowe's, Home Depot, all work on the same principle.
Glass Genius being the customer-oriented marketplace makes sure to provide free sign-up and services for early adopters.
Both Amazon and eBay charge some monthly fees for being a seller at their platform apart from the commission on sales. The same is the case for retail stores, Lowe's, and The Home Depot.
Glass Genius makes sure to boost your business without charging any extra fee. You only pay a very small commission on the products you sell.
Glass Genius makes sure that only the best products are showcased on its platform. However, the global markets, due to their large-scale business, have a low-quality control system.
Benefits to the Buyers
Glass Genius is not only a go-to online market for the sellers but also the buyers. It provides exceptional benefits to the buyers as well.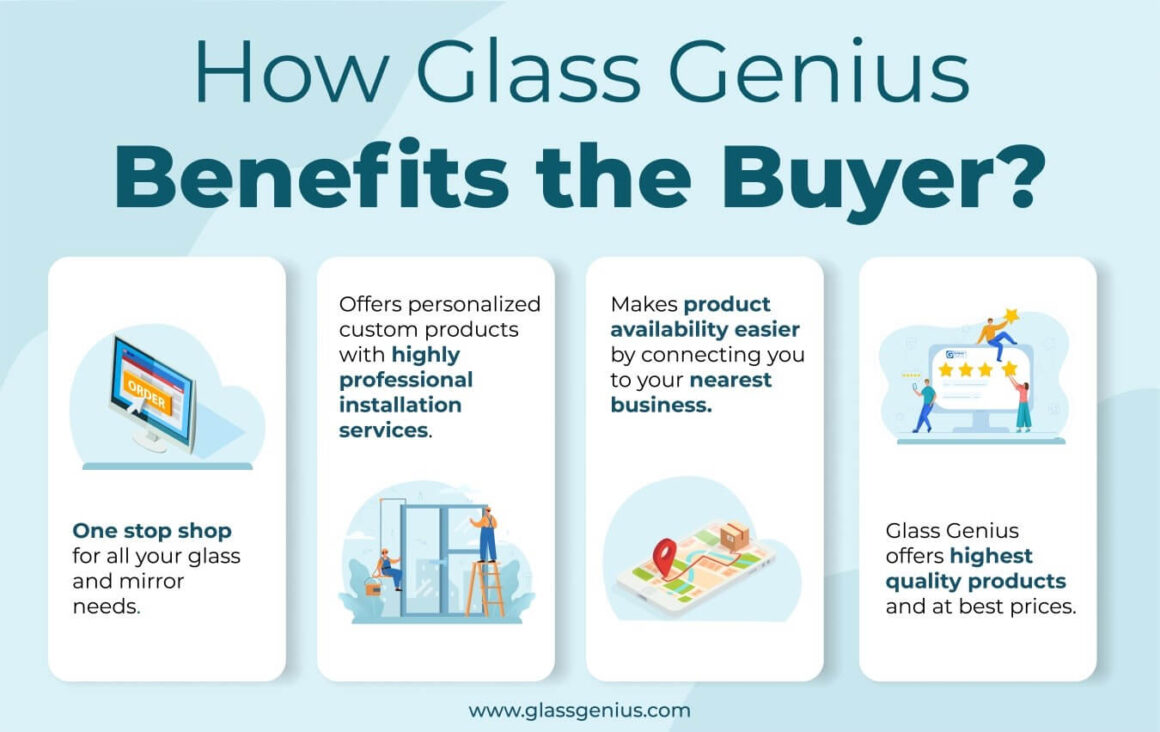 It is a one-stop-shop for all your glass and mirror requirements.
You can get custom products. Just link up with some contractor or fabricator, send your individual requirements, and you will get exactly what you ordered.
This platform locates the sellers that provide services near your area to make business easy for you as well as the seller.
The platform doesn't compromise on quality. The buyers will get the best quality products only and that too at the best prices.
In a Word!
Glass Genius is a complete package for both buyers and sellers. Whether you want to buy glass products for your home interior or you are a fabricator, Glass Genius is the right place for you to tap in. Grow your business with Glass Genius and stay ahead of the game!