Do you think, simply ornamenting your entrance or partition doors will enhance the overall look? Undoubtedly, it may affect the appearance but you need something a bit more functional! A glass pocket door is a type of door that is hung from the ceiling and slides horizontally down a track, installed inside the wall. The door "disappears" when opened, taking up the void within the wall. Pocket doors with glass, have a lot more to do with your space than just adding beauty, let's dig in and learn more.
Can You Put a Sliding Pocket Door Into an Existing Wall?
Well, the answer is, Yes! It is possible to set up or install a glass pocket door against the current wall. What you need to do is, simply place an order for a new door, install its rack and you're good to go with a functional home space. For this, you don't need to sacrifice your ample space, it would be installed within the boundary line of your room to give a better and uninterrupted flow of spaciousness.
Where to Install the Pocket Doors with Glass?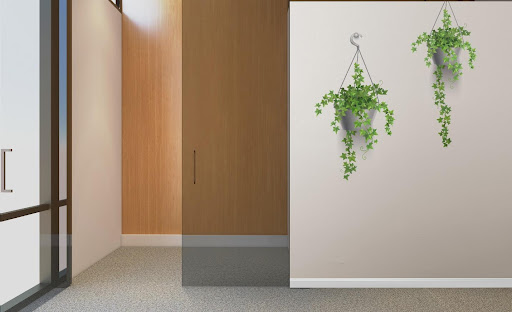 If you need to install a fresh new door, must check out the below-mentioned spots where you can install interior glass pocket doors.
Kitchen and Dining Room
They're great for hiding away appliances, counter space, and storage rooms in the kitchen. Spaces, where kitchens are connected with dining halls, are the best ones to install these pocket sliding glass doors. They won't take up much space and also allows smooth entry handling along with the dishes.
Plus, they're great for concealing large appliances like dishwashers and dryers, as well as smaller ones like toasters and coffee makers.
Living Room
Open up your living space and give it a more contemporary feel by installing glass pocket doors. Along with the aesthetic benefits, they spruce up your space with much storage, natural light, and air.
Laundry Room
Huge glass pocket doors that open to a backyard or any laundry room offer a wide opening giving a sense of luxuriousness, no matter how little space you have. Also, carrying heavy buckets along with opening the doors at the same time would be much easier. So, yeah, convenience is something that matters here! 
Closet Room
Building such sliding closets has been a lot of fun, and it increases the value of your property in terms of both square footage and practicality.
Utility Room
A utility room is a special space in the house designated for keeping heavy equipment and handling routine chores like washing clothes etc. So, making a sliding entryway would be much more convenient. 
Bathroom
Pocket doors disappear neatly into the wall, leaving the area around them accessible for other purposes. Because of this, pocket doors are ideal for use in spaces like bathrooms.
Double Glass Pocket Door vs Single Pocket Door – What's Better? 
It all depends on the requirements! If your space needs a huge door, it would be great to install a double glass pocket door, otherwise, for a smaller space, a single one would be the best. But, make sure to keep in mind the cost factor! For double pane glass, it would cost you higher than the single pocket door, but worth the aesthetics. If you're concerned about which design would suit you the best, double pocket sliding glass doors are something icing on the cake! 
Glass Options for Design Stylish Interior Pocket Doors
It's important to take notice of the glass type and quality! If you become successful in selecting the best glass, it will last longer without even a crack! 
Tempered Glass
Do you wish for a clearer and stronger glass pocket door? None would be the perfect pick than tempered glass for door. It's way stronger than a regular one, hence providing maximum security!
Clear Glass
Clear Glass is best for areas where you need a clear view of the outside, and don't wish for high-end security. Places like Libraries, partitions, and more. 
Frosted Glass
If it's your outer door, a laundry room, or even a closet, there you need a privacy door made of frosted glass to avoid exposing the stuff. Frosted glass pocket doors are absolutely awe-inspiring when you need a glass-mate finishing look! 
How Much Do Sliding Glass Pocket Doors Cost?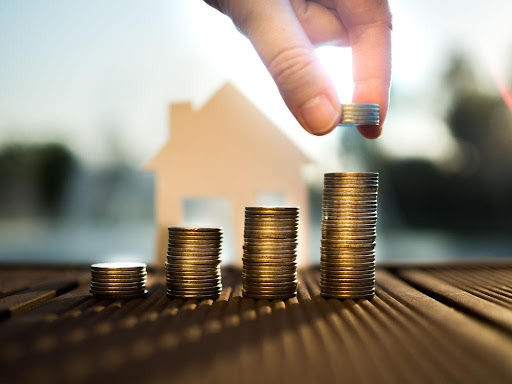 To put in a pocket door, you should expect to pay anywhere from $400 to $4,000 on average. Find out how much it costs to have a pocket door installed, taking into account aspects like whether the door is being put in during a remodel or brand-new construction. Or you can place a custom order to meet your specifications for a modern space. 
Pros of Having Interior Glass Pocket Doors
Frees up maximum floor space.
Gives you a sense of openness.
Let natural light flow freely.
Make your space elegant.
Cons of Glass Pocket Doors
Seal might not be stronger enough to hold noise or odors.
May face technical glitches.
Harder to maintain.
Before We Wrap Up,
You know, glass pocket doors are just perfect for confined yet modern spaces. As they are available in a wide range of designs, styles, and sizes, pocket sliding doors can be used to improve the look of any room in your house. Look for professional glass makers to get the best quality material for your very first glass pocket door!