The open floor concept is popular in interior architecture these days. In this plan, all functional spaces flow together without any brick walls. Partitions are typically used in open floor plans to divide the interior space into different sections and maintain a suitable level of privacy. Glass walls and room partitions are popular choices for this purpose.
The glass room dividers maintain the open and airy feel of the open-concept designs while also establishing privacy and dividing spaces. The glass dividers are available in a variety of glass types, styles, and designs. Apart from open floor plans, glass room dividers also serve as great space dividers in offices, living rooms, and restrooms. We will explore the utilities of glass wall dividers in this blog. 
What is Glass Panel Room Dividers?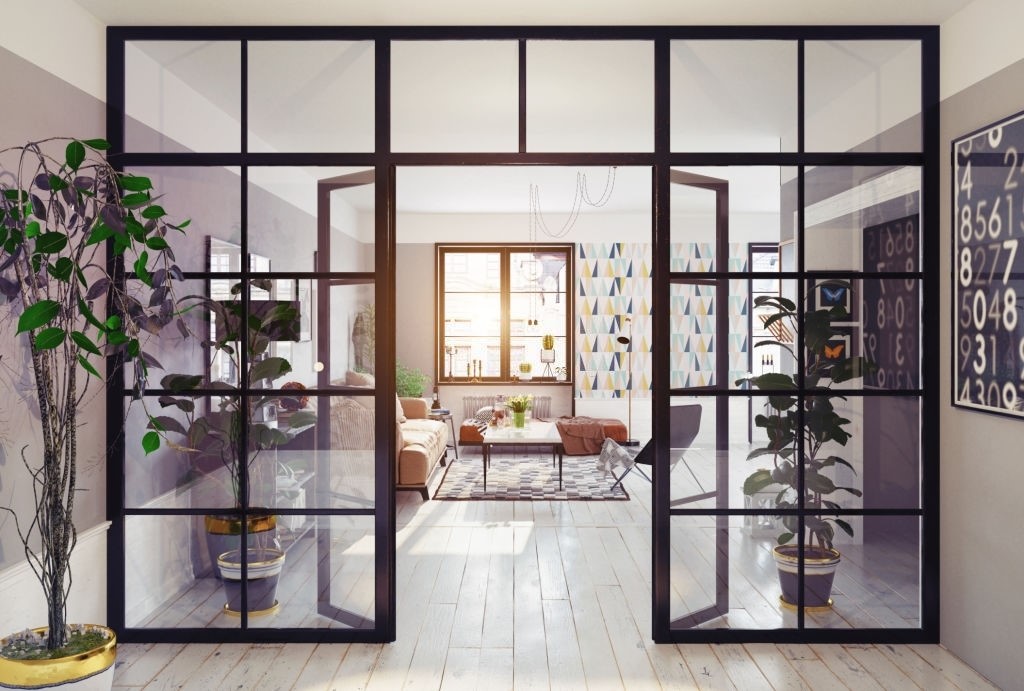 Glass partition walls are room dividers made of non-weight-bearing glass panels. Glass walls are highly adaptable. They can be used in almost every type of interior space, including offices, houses, education facilities, and even commercial buildings. Glass panel room dividers are quite versatile.
They are available in different designs, textures, styles, and finishes.  Whether you need to remodel your interior space or conceal a hideous building feature, glass partitions are a great way to go. You can opt for large glass partitions, clear wall systems, or personal privacy screens according to your usage. 
Why Use Glass Room Dividers?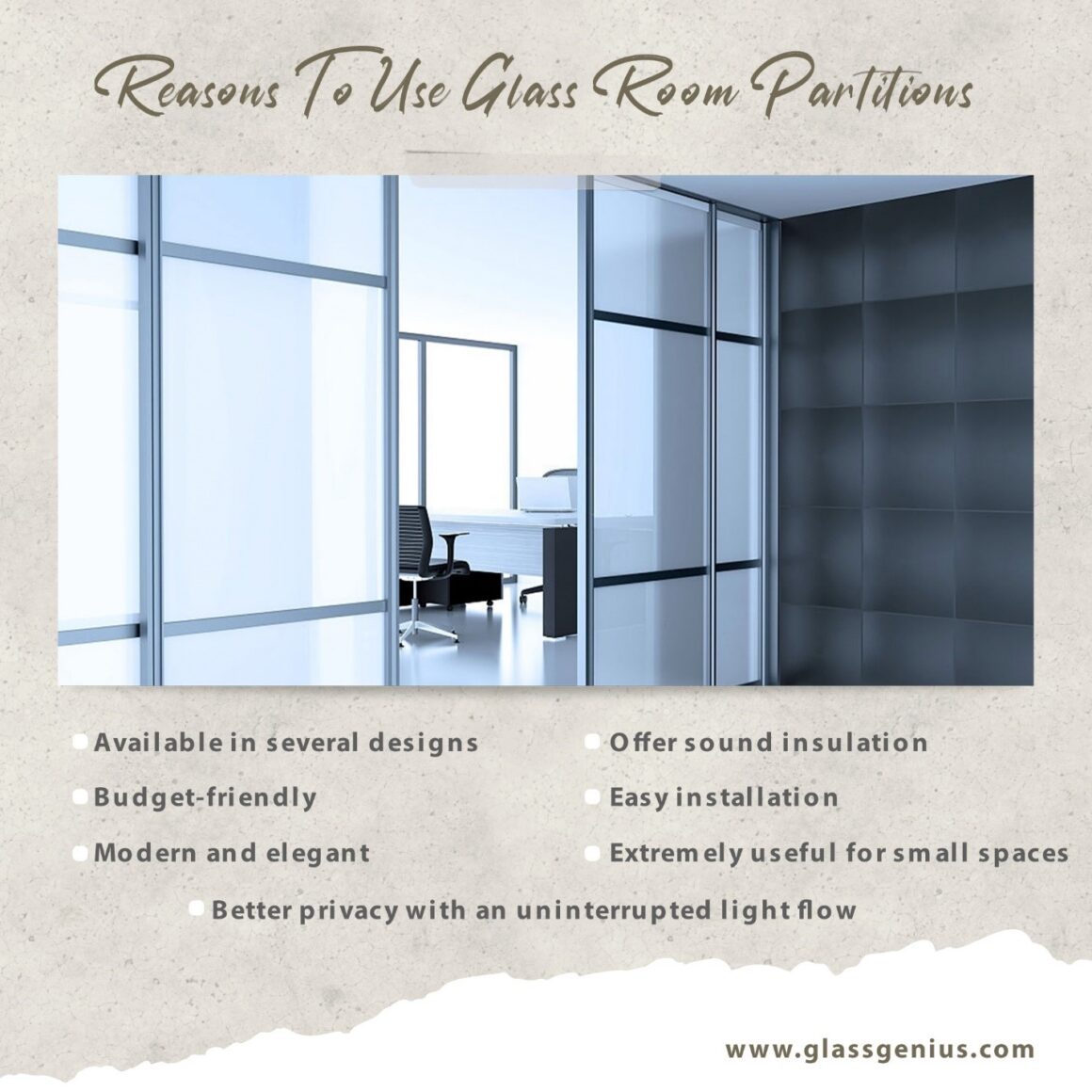 Nowadays, people prefer glass room dividers over traditional walls due to their functional and aesthetic superiority. Here is a sneak peek into some of the major benefits of glass dividers.
◉ Design Flexibility
Glass walls are available in both fixed and moveable configurations. This design flexibility allows you to establish the needed privacy when needed. Portable room dividers are typically sliding glass walls that offer a simple and quick solution to privacy and space issues.
◉ Sound Insulation
Insulated glass walls offer noise reduction to ensure a private and comfy interior. You can also control the degree of sound insulation by choosing the glass type accordingly. Soundproof glass walls are a statement element of offices, meeting rooms, and conference halls.
◉ Cost Effective
Glass wall partitions are a great way of dividing the interior layout into smaller spaces without drawing dedicated building plans and shelling out a fortune to rebuild the whole building. You can easily get room dividers in every price range.
◉ Better Functionality
Due to overdevelopment, small living spaces are the new thing now. You can integrate the glass dividers in order to increase the functional value of your small living space. For instance, you can create a small workspace in your room by employing a glass wall divider without creating a feeling of tightness.
◉ Simple Yet Elegant
Glass wall dividers are essentially plain glass panels but they have a unique elegance and class to them. The modern look and feel of glass panels add a futuristic vibe to the interior and elevate the overall aesthetics.
◉ Easy to Install
Some glass dividers are portable while others are fixed in place. The portable room dividers are ready to use right out of the box. They are movable, free-standing walls, so you can set them up whenever needed. 
◉ Enhanced Privacy
Frosted, textured, or patterned glass panels are typically used to maintain a suitable privacy value. They offer optimum privacy in the most aesthetic manner. 
◉ Uninterrupted Light flow
Glass panels allow the light to freely flow through them. Due to this feature, the interior stays more illuminated and bright. The need to use artificial lighting is also reduced with glass wall partitions.
Suitable Glass Options for Room Dividers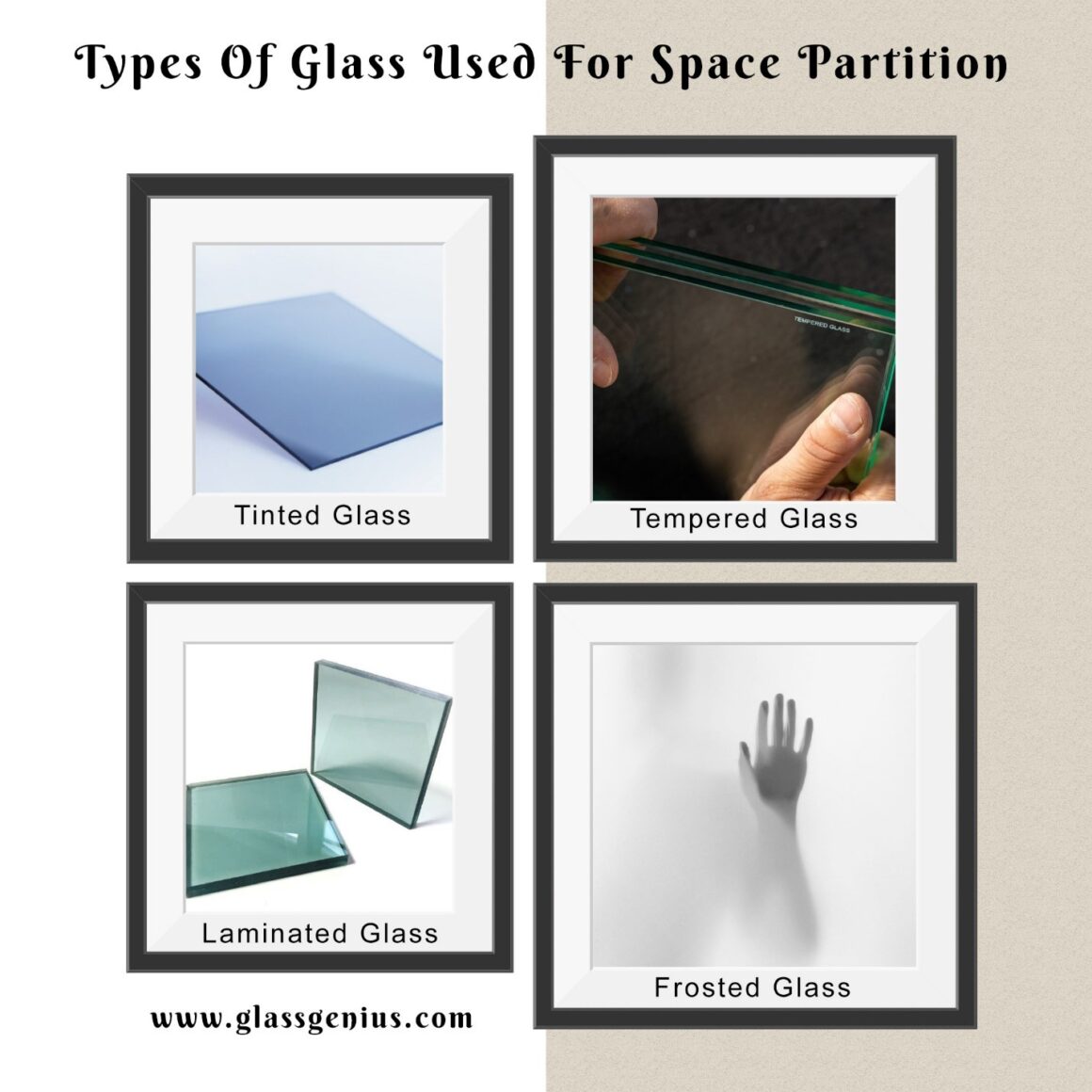 Glass is a versatile material so are the glass wall dividers. There are a number of glass-type options for you to choose from. Here is a list of the most commonly used glass types for room dividers. 
1. Tempered Glass
Toughened glass is the preferred choice for everyday applications due to its suitably high strength and safety value. You can get single or double-pane tempered glass panels for room dividers.
2: Laminated Glass
To ensure a high level of safety, laminated glass is used. It has multiple glass panes in its basic structure with an interlayer of an adhesive resin.
3: Frosted Glass
Frosted glass is used to maintain a reasonable privacy value. It allows the flow of light while blocking the direct view into the interior space. So it is perfect for offices and commercial settings.
4: Tinted Glass
Tinted glass is not opaque but it has a high concentration of the required tint in its structure. The tint gives the glass a specific color that obscures the interior view. That's why it is a privacy glass with less opacity. 
How Much Does a Glass Wall Divider Cost?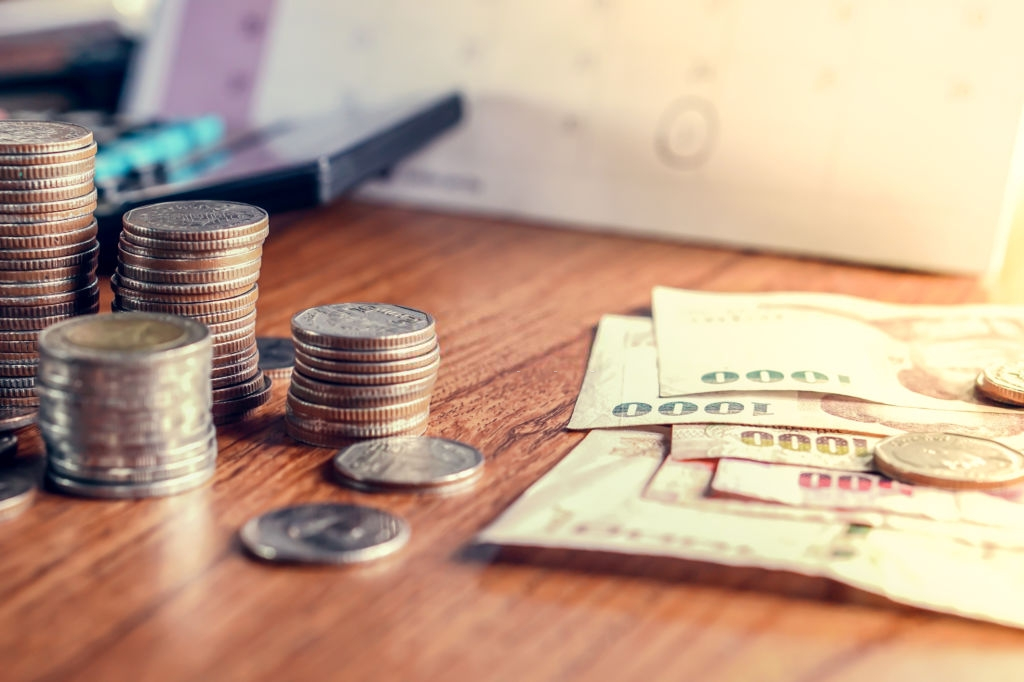 There is no way to offer an absolute cost estimate for glass wall dividers as the overall cost depends on a number of varying factors. We can only provide you with a guesstimate to help you set a budget. The standard glass walls cost around $75 to $150 per linear foot depending on the design specifications.
Final Thoughts
Employing glass room dividers is undisputedly the most modern way of dividing the rooms in a residential or commercial setting. Glass walls ensure privacy while also preserving the open design layout. Whether you want to divide a big interior space, need to organize a small room with moveable walls, or aim to create a partition in the workplace, glass wall dividers are the answer. They radically transform the interior with their contemporary feel.
Moreover, the unlimited design variations make glass dividers an even better option for modern interiors. Regardless of your interior layout, you can employ glass dividers to effortlessly enhance your space.