Bring out your awards, shields, trophies, and expensive decorative items from sealed carton boxes and set them out against the idly-standing living room walls. Sorting out the collection by theme and the art of displaying it on living room wall shelves is the most satisfying and enjoyable chore. Well, to add more novelty, make use of glass shelves for the living room. 
Along with lots of other benefits, glass shelves make crispy, brighter white walls even more well-lit. Of course, they bring huge storage space to small houses or studio apartments. Here below are some reasons why modern interior designers make people pull out wooden shelves and recommend installing clear, transparent, and functional wall shelves in modern homes. 
Read out the blog till the end to get vivid ideas about glass wall shelves and how to make them a focal point.
Ease and Comforts that Glass Shelves Offer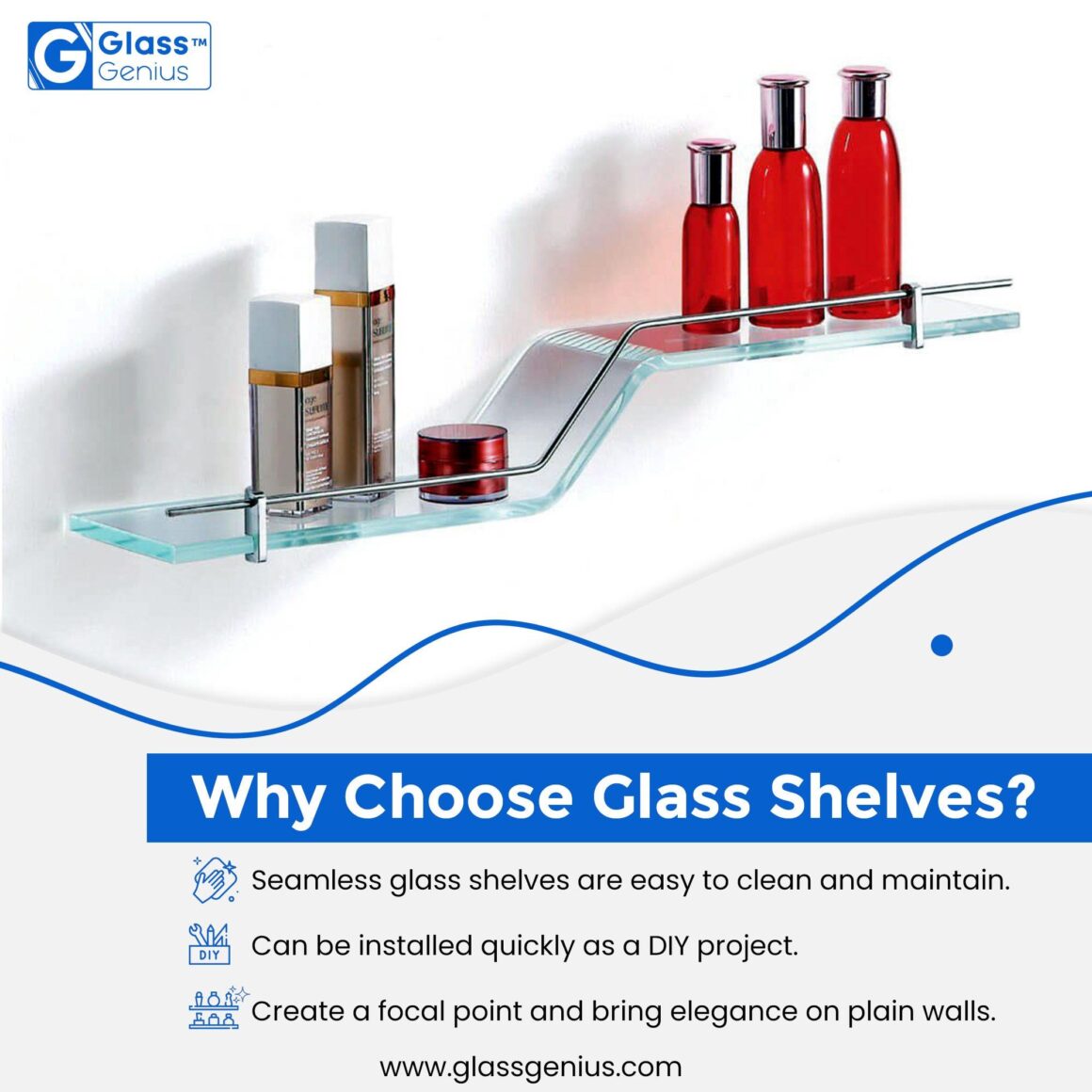 Easy to Clean and Maintain
Unlike wooden or steel shelves, glass wall shelves are never going to fade or corrode. That's something that makes it more durable and easy to maintain. Additionally, the smooth and transparent surface of glass makes it way easier to clean these shelves even on a daily basis to retain their transparency and beauty.
Glass shelves are pretty easy to install. Simply gather the required tools and follow this 2-minute step-by-step guide to install glass shelves for the living room by yourself.
Clear shelves are perfect to add beauty and glamour to any modern yet tiresome walls. DIY install transparent and modern shelves and create a focal point in your living room.
Living Room Glass Wall Shelves Ideas
Lighted Shelves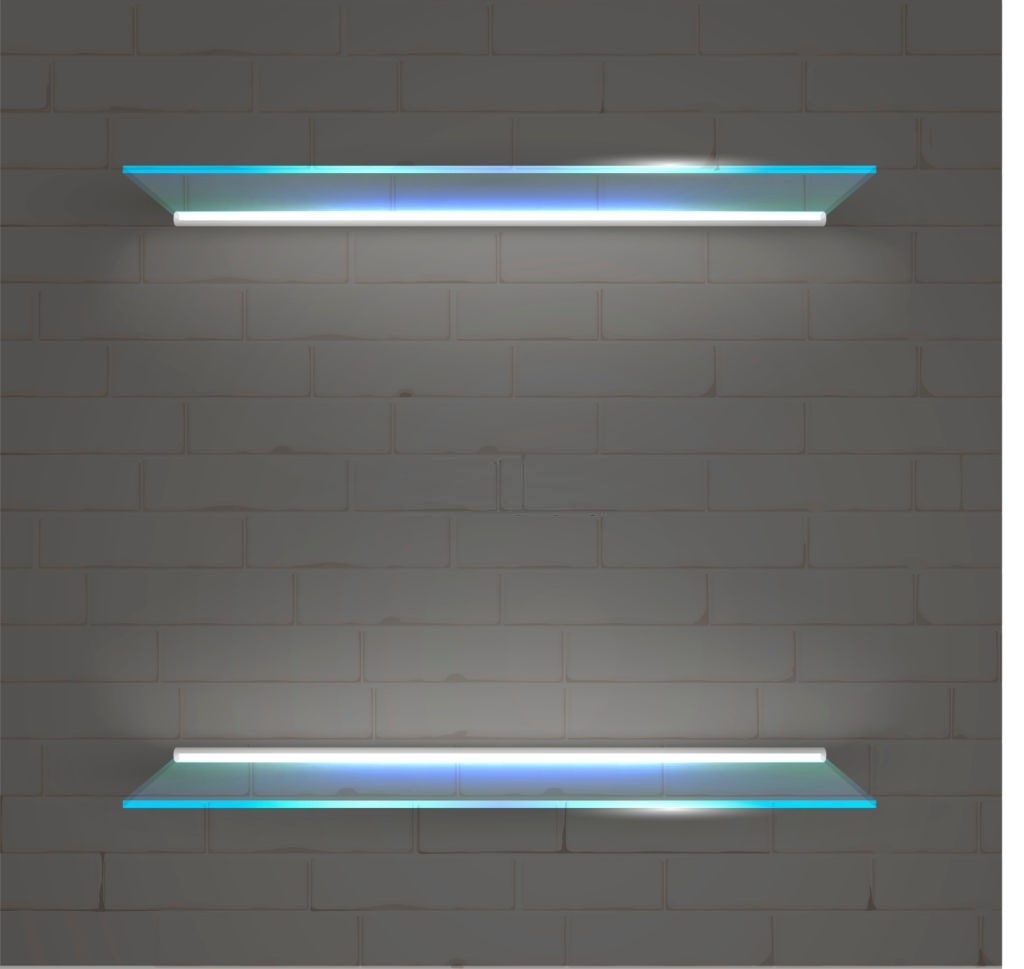 In order to display some non-reflective and opaque but lavish ornaments, install lighted shelves. They naturally provide a glow to the objects placed over them and make them brighter and more visual. 
Corner Glass Shelves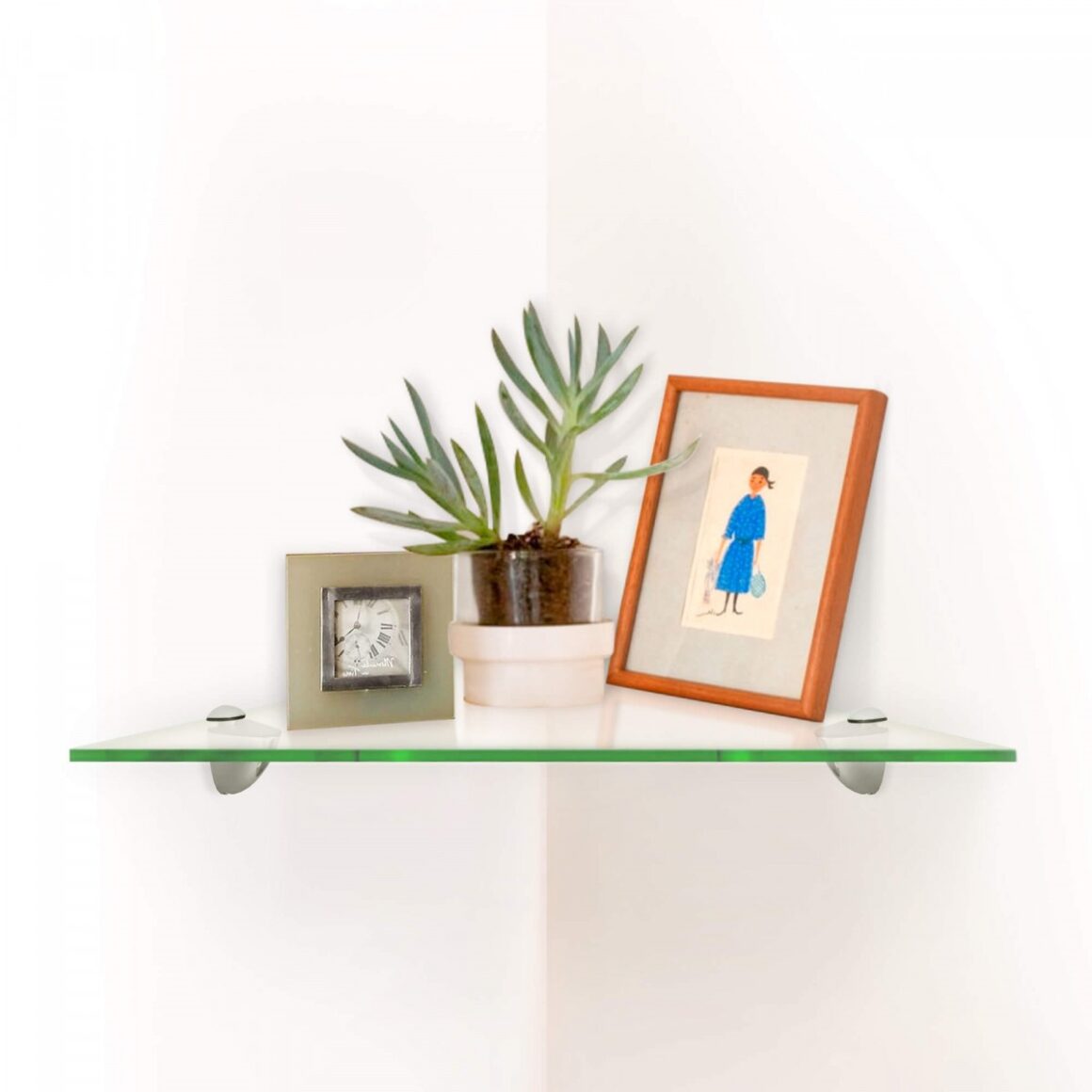 Do you want to display your shields? Or maybe Play Buttons? These Corner Triangle Glass Shelves are made of tempered glass to make them durable and stronger to hold maximum weight. Plus, these transparent shelves provide a glossy look to your displayed items and make them the leading point of the space!
Bent Glass Shelves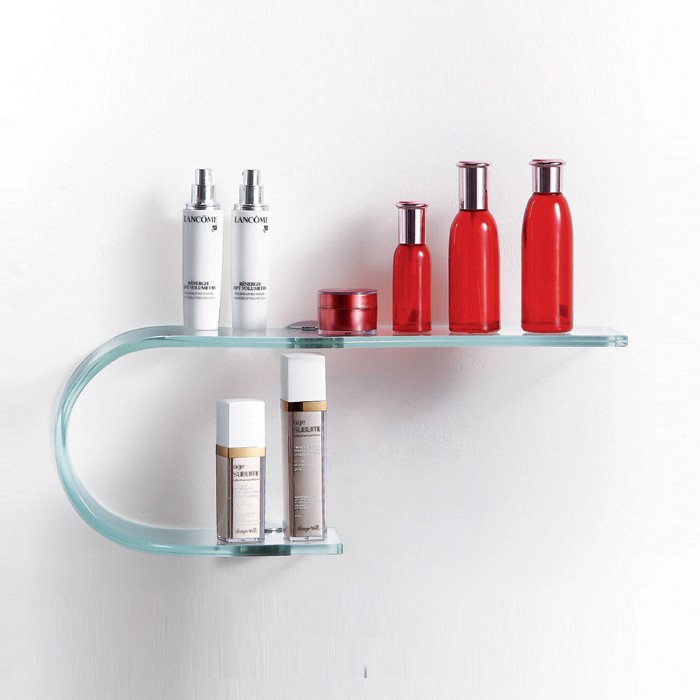 One of the most popular and chic living room wall shelves ideas is the addition of Bent Glass Shelves! That's a perfect and sumptuous way to keep your expensive ornaments. The bent shelves are quite easy to install at home, check out this guide and provide extreme firmness to objects to stay in place! 
Hanging Glass Bookshelf
Most unique but modern interior design option! You can install a hanging glass shelf to store your books or novels. A little plant pot with a few of the favorite books hanging alongside the living room wall gives a sense of the breathtaking interior.
Colored Glass Shelves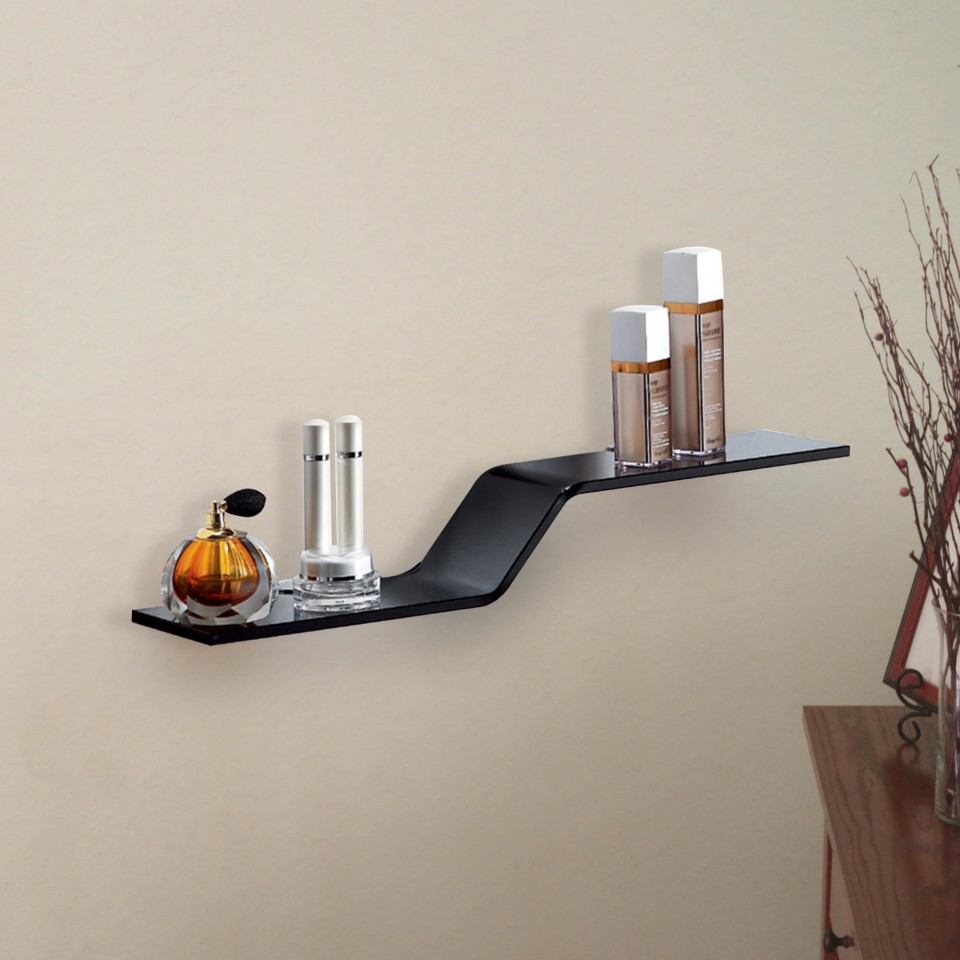 Tinted glass shelves are perfect to display some traditional or antique decorative items. Moreover, you can create a focal point by placing a few of your shields with lots of other colored glass decorative pieces, for example, pots, vases, etc.
Final Thoughts
Last but not the least, do not overfill the glass shelves as they may not look chic and disturbs the harmony of the interior. Try to place any object of your collection in the center first, so it may not lose its balance, especially on hanging or bent glass shelves.