A glass top to protect wood table can be your best fit if you go through this blog and make the right selection! So, what do you plan on how to cover your brand new wooden dining table? Let me guess, with a tablecloth, or a plastic sheet? What if we tell you that these table cover hacks won't be able to protect your tables as much as glass top can do? Probably, you are looking at the negative side of the glass top shattering! That's the only drawback and it doesn't happen if you take care of the top and maintain it deftly. So let's get into the details and get to know the usages and multiple benefits of placing the glass on top of wood table.
Things You Can Put on a Wooden Table to Protect it
Disregarding the cheap and adverse ways to protect the wooden table, or to create a table with a wooden bottom stand, here is a perfect way- installing glass on top of the wooden table to provide keen shielding. 
1. Glass on Top of Wood Table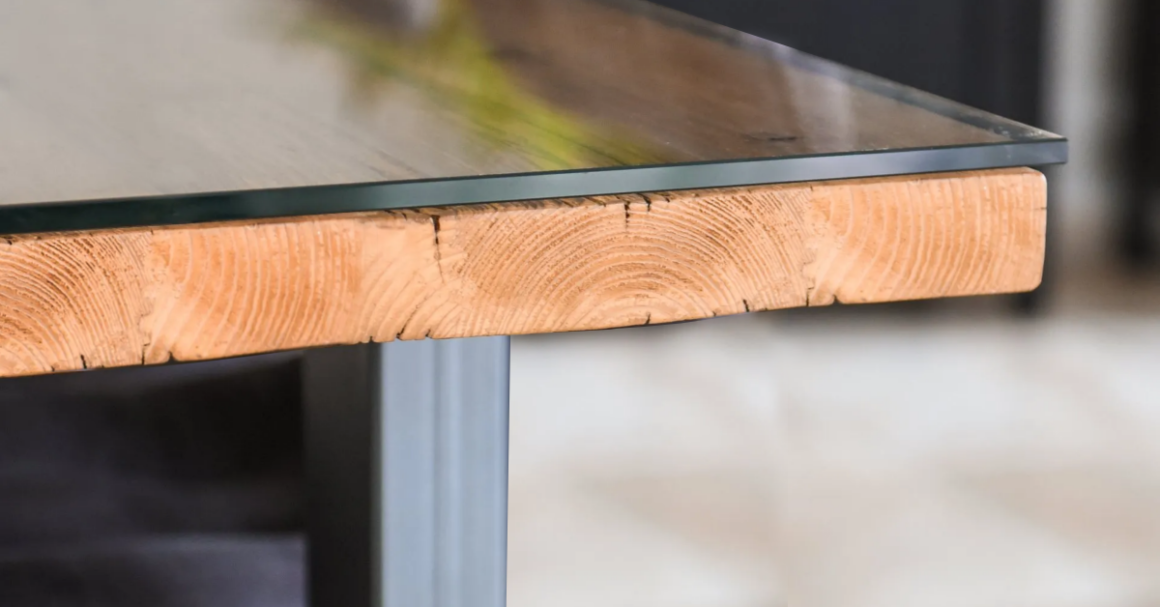 If you're in a sitch where you have to DIY create your own table, then simply gather some strengthened wooden base that is still in good condition. Apply the required knick knacks and place a glass top to protect the wood table. It won't only create your little coffee table but protect it from lots of other imperfections like stains, roughness, or serious damage because of the toughened tempered glass.
2. Glass Protector for Wood Table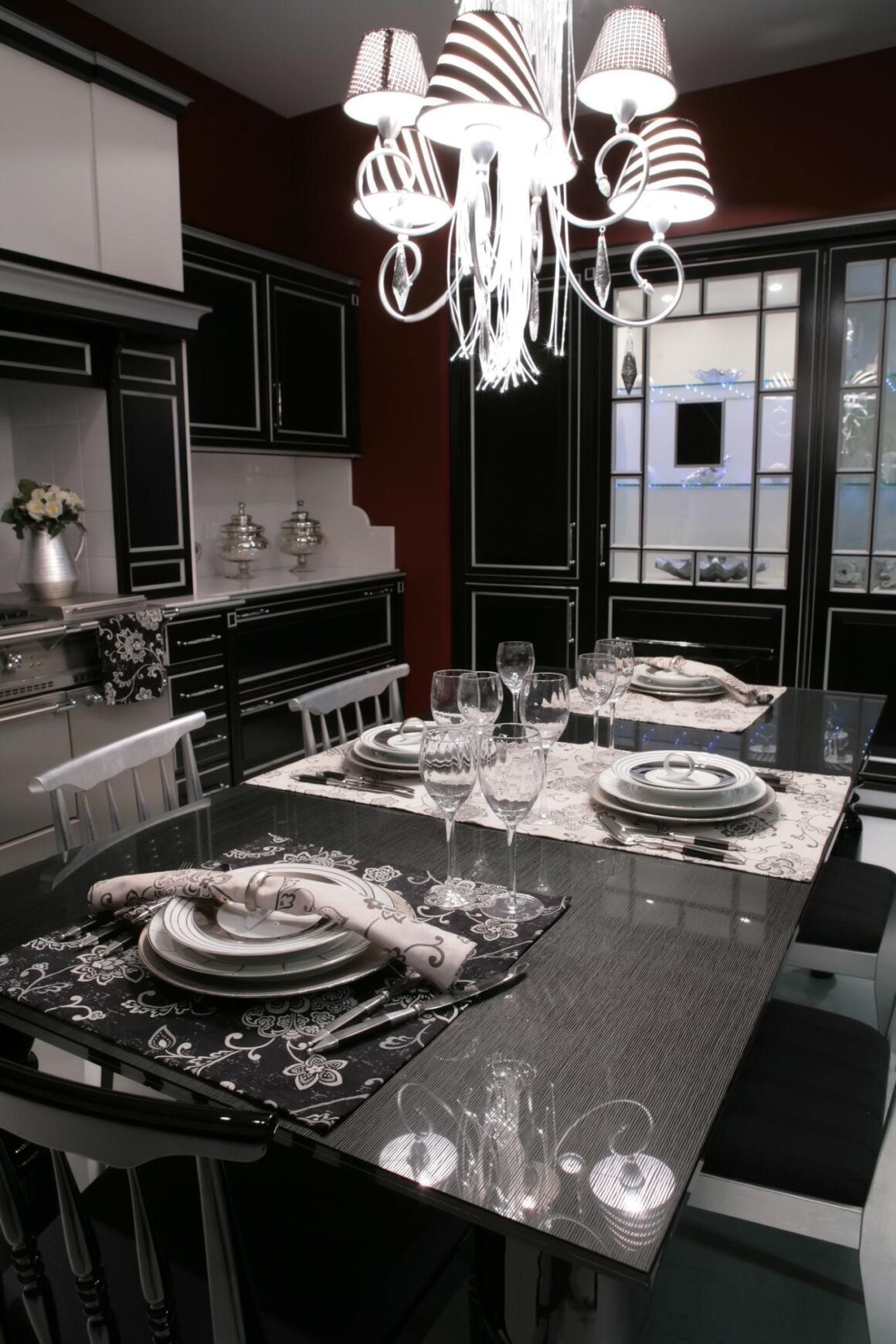 Place tempered glass table tops over your wooden tables and let them reflect light for added brightness. Glass protectors do an amazing job than ordinary table covers, they provide extreme durability, lighten up the space and glow to the table surface. As far as maintenance is concerned, glass protectors require low maintenance and provide easy cleanups due to the extra-smooth surfaces.
3. Acrylic Table Top Protector
Damage to a brand-new, expensive table top from scratches or scuffs is one of life's worst disappointments. With sturdier acrylic table top protectors, you can rest assured that your table will endure the test of time. It'll be a conversation piece for years to come without suffering any damage.
Acrylic table tops offer ten times the impact resistance of glass and are shatterproof. Making them suitable for use in homes with young children and pets. This makes it ideal for usage in settings where small children or dogs will be occupying the table. When you shop for acrylic table protectors, make sure to go for 10mm thickness for optimum security.
Standard Thickness of A Glass Top!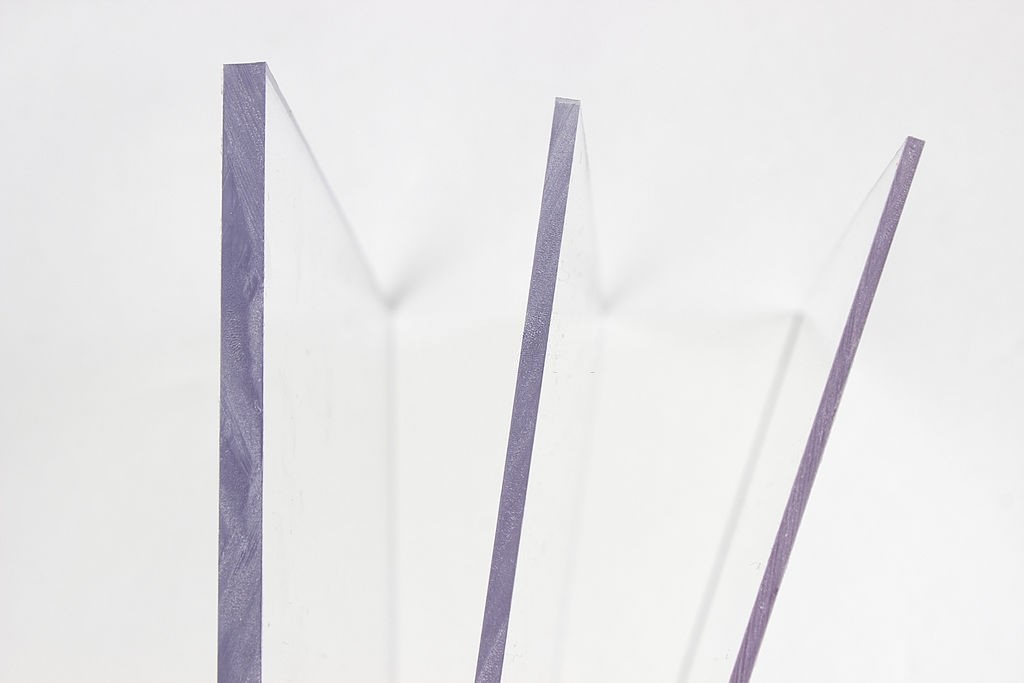 Common thicknesses of a glass top according to different requirements are 3/8″, ¼", and ½". Anyhow, the thicker the glass is, the heavier the table would be. Installing too much thicker glass means the weight can be a major defect, so try out the glass top with a recommended thickness of 3/8″.
How to Attach Glass to a Wood Table?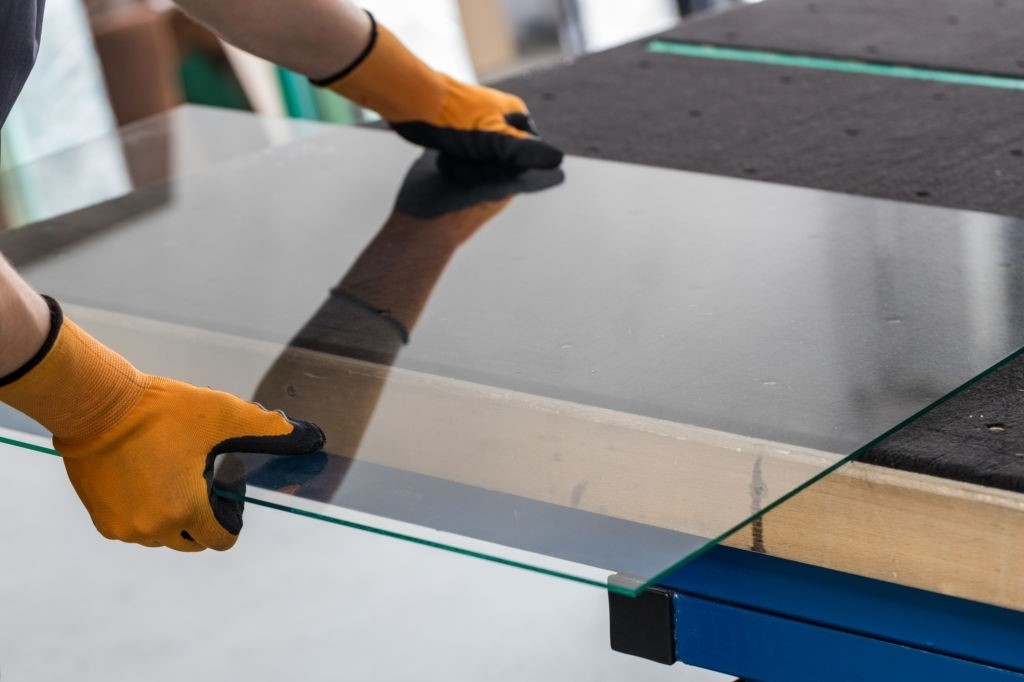 It's no rocket science! You don't need to hire any professional for this little task, instead grab only 2 materials and perfectly attach a glass on top of a wooden table. 
Simply put some clear silicone uniformly on the corners of the wood table, as it's a strong adhesive. 
Now carefully place the glass table top on the table's surface and gently put some pressure, so it sticks to the surface well with the help of silicone.
Let it dry for almost a few hours, and you're good to go!
Benefits of Glass for Wood Table
As we all know, wooden tables are more inclined towards getting visible dirt spots and liquid stains so here we need a toughened table cover. Let's check out what benefits a glass tabletop provides.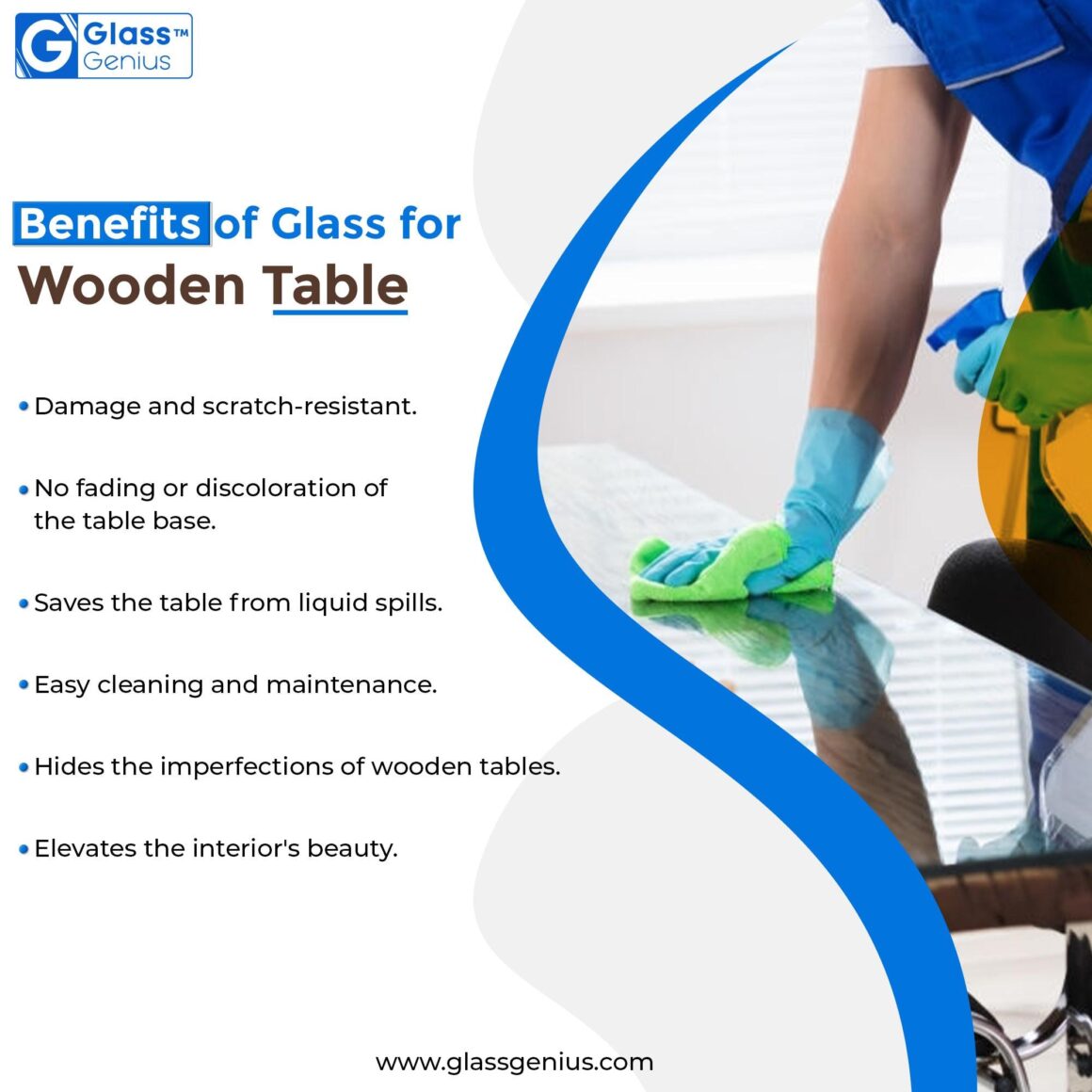 Damage And Scratch Resistant
In order to prevent any serious damage to your wooden table, make sure to install a glass protector sheet over the surface. The glass sheet is stable enough to bear strong pressures and protects the table surface from getting any scratches or stains. 
Secure From Fading/Discoloration
The transparent glass table cover is going to stand against the discoloration of the table surface and maintain its original shine and 'new' look throughout the end. Due to glass covers, your table isn't in direct contact with the pots, cleaners, and other stuff that may fade away its glow.
Shield Against Liquid Spills
Placing a glass top to protect a wood table is the best recommendation because it saves your table daily dirt and creates a shield between liquid spills and the table surface. 
Cleaning Becomes Pretty Easier
Smooth glass surfaces bring cleaning comforts to save your time and effort. You just need to spray any DIY glass cleaner and wipe off all the dirt and water spots.
The addition of a glass top over wooden tables hides many styling and appearance imperfections and lets the table glow with elegance.
Add Flow And Depth To The Interior!
No doubt, transparent reflective table covers create a depth in the interior that helps to create a cozy and modern interior aura. Plus, you can create a flow of unimpeded views of the space.
Last But Not The Least!
Now don't wait up and protect your wooden tables with the heap of strengthened and affordable glass top choices on Glass Genius. Here, you will find different fabricators offering the best quality at discounted prices, so opt for the best glass top to protect wood table. Plus, don't miss out on the above tips on how to protect wooden tables.