A hectic work routine makes it tough to keep up with your health goals. You sparingly get time for a workout. However, you can work out at any time with a home gym. The concept of home gyms has made it convenient for people to exercise regularly.
These gyms can be set up easily. Often, you don't have to spend too much either. So, what is it like to build a home gym? That's what we are about to explore.
This brief guide covers everything you need to know before planning a home gym setup. So, let us explore it!
Is building a home gym worth it?
Yes, building a home gym is worth it. That's because you can work out any time. Further, you also don't have to pay any gym membership fee. So, it's both convenient and affordable.
Where to Build a Home Gym?
You can build a home gym in any part of your home as per your convenience. However, here are a few suggestions for your ease:
Spare Room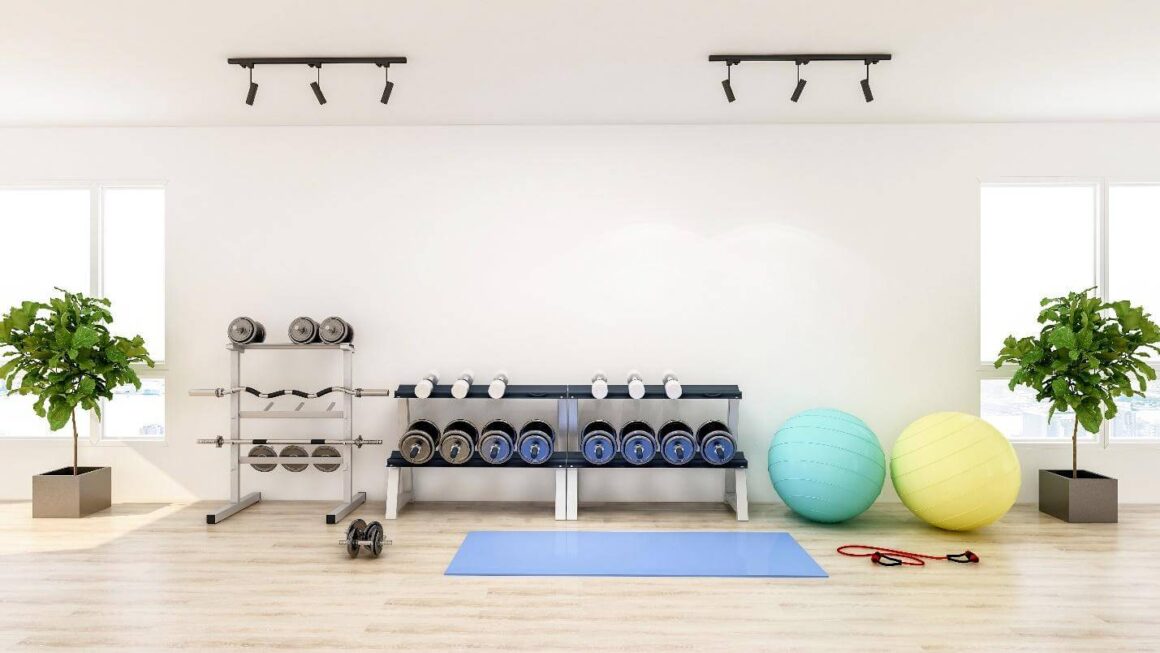 A spare room in your house can be perfect for building a mini home gym. If you've got one, simply clean it out and place your chosen home gym essentials.
Basement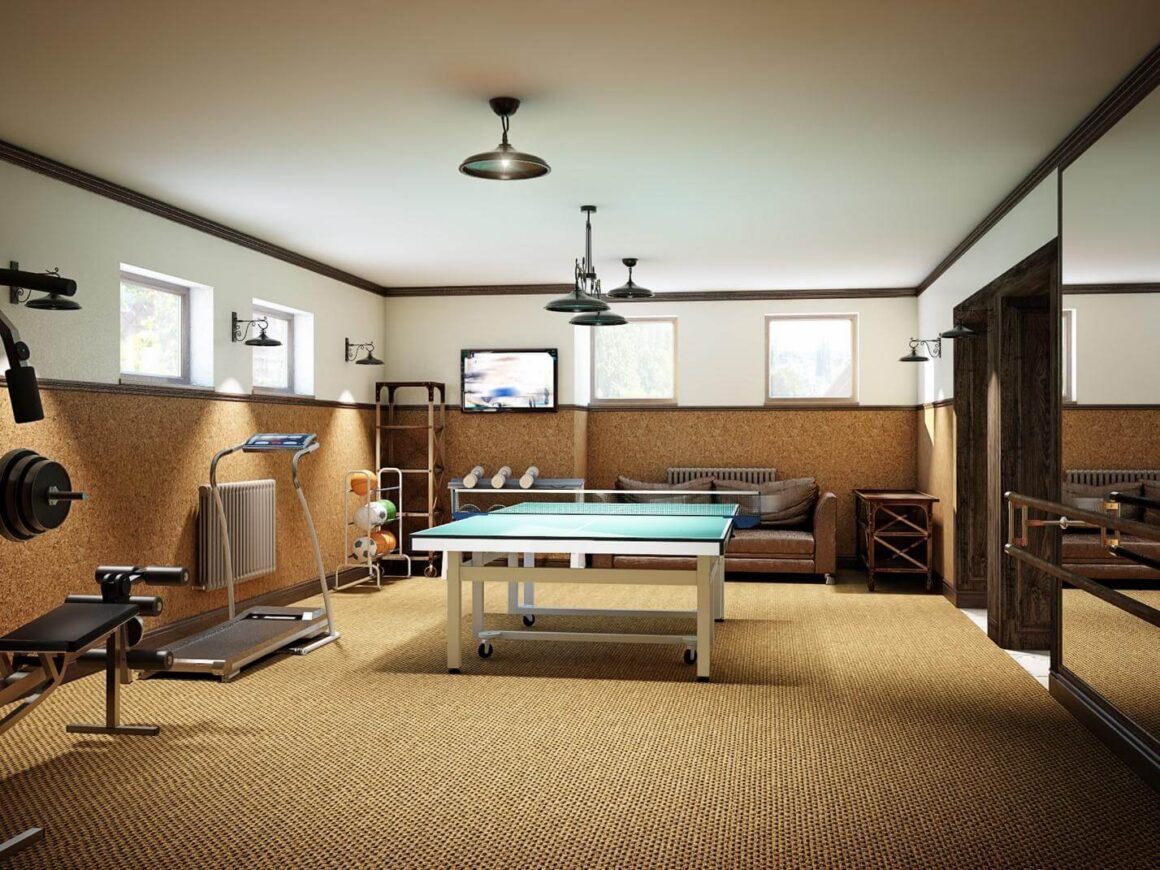 Your house basement is another cool place for setting up a home gym. Now, if you have a large basement, you can utilize a particular corner or portion of it.
Garage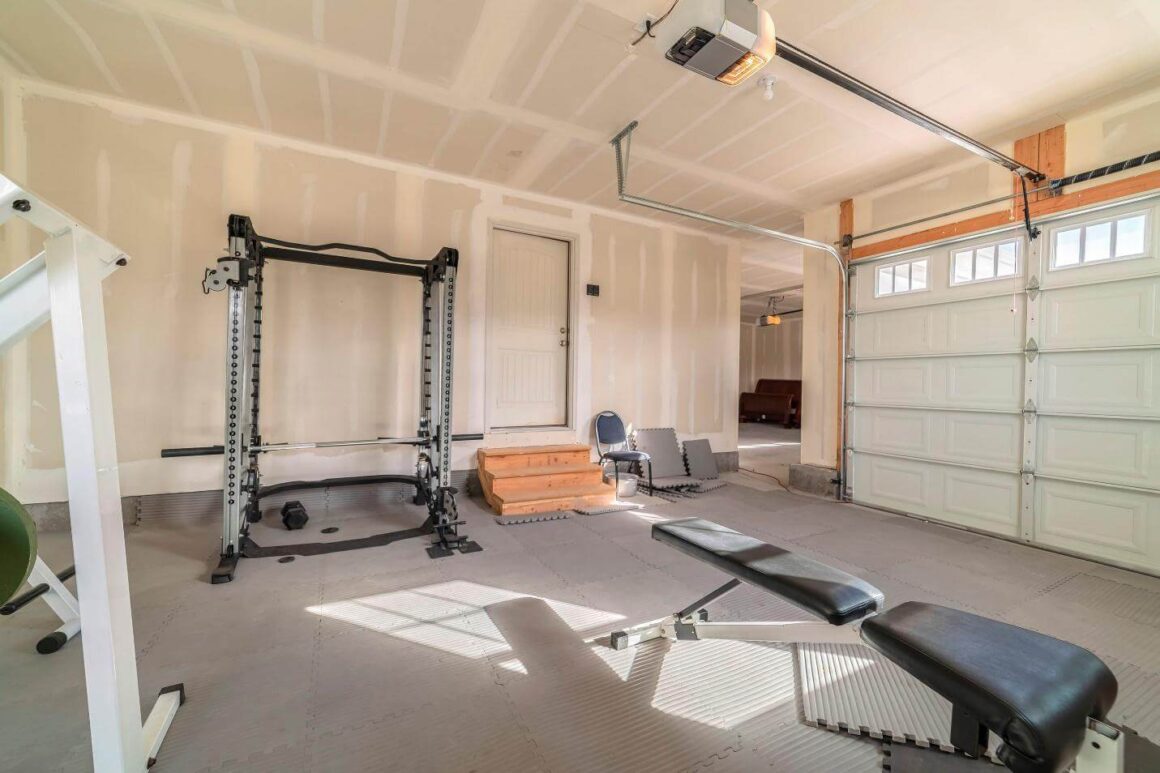 Garage gyms are the favorite of many homeowners. Gym in the garage easy to set up and convenient to manage. If you have some leftover space in your garage, you are all good for building a home gym.
Sunroom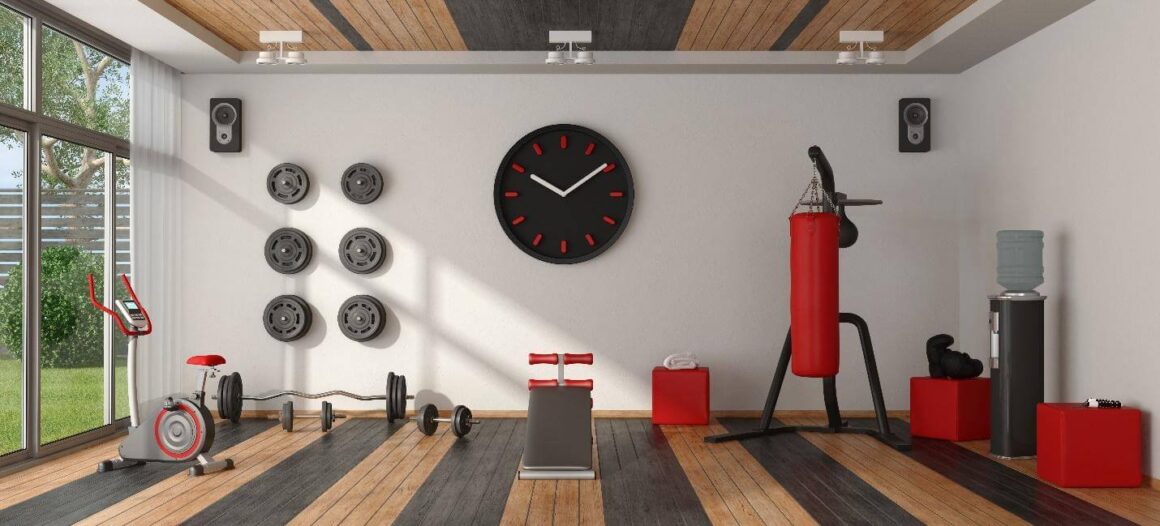 Not many folks do that, but a sunroom can also be considered for setting up a fitness home gym. You'll have a plenty of natural light for working all day long.
Living Room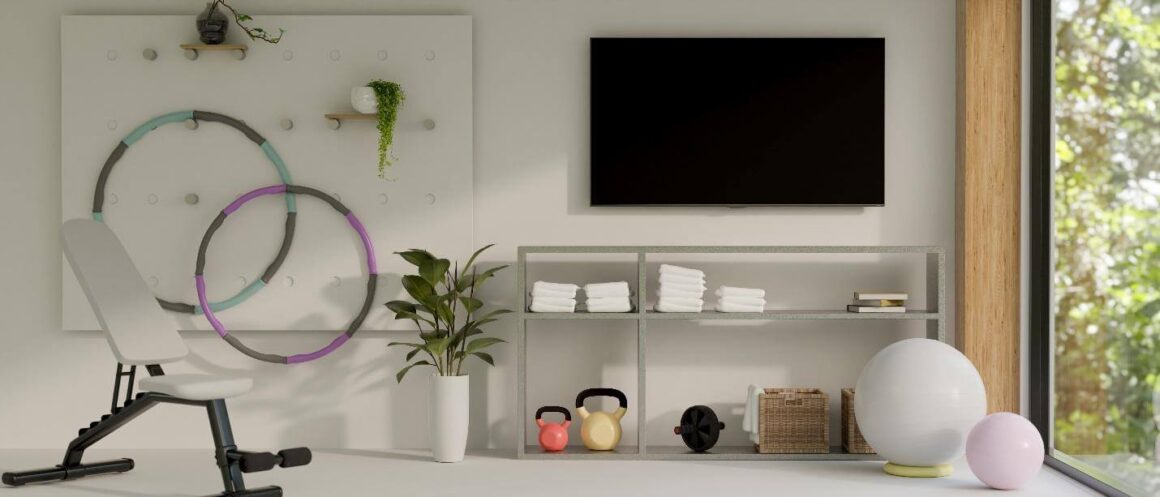 If you don't have a basement or garage space, simply opt for a living room space to set up a home gym. Ideally, a living room corner would be enough to place some home gym essentials.
What is a Good Size for a Home Gym?
There isn't any defined size for a home gym. Ideally, a 200- 250 square foot area would be ideal. Note that you can build a home gym in any corner, basement, or garage of your home.
Must Essentials for the Home Gym:
You'll also need a few home gym essentials besides the right space. Here are a few to get started with:
Exercise Mat
First and foremost, invest in a quality exercise mat. This mat will help you practice various workout movements with ease.
Gym Mirror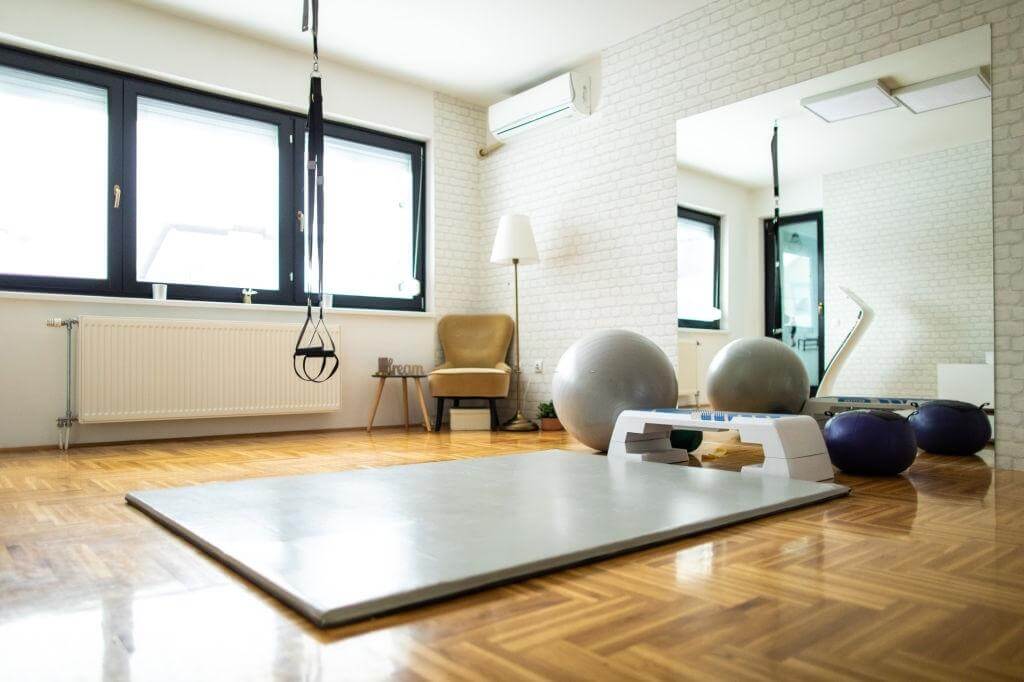 Next up, you have to choose a quality gym mirror. Now, every home gym has different dimensions. So, a customized gym mirror would be an ideal pick.Glass Genius has quality home gym mirrors available in different sizes and thicknesses. You can also shop for readymade gym mirrors.
Resistance Band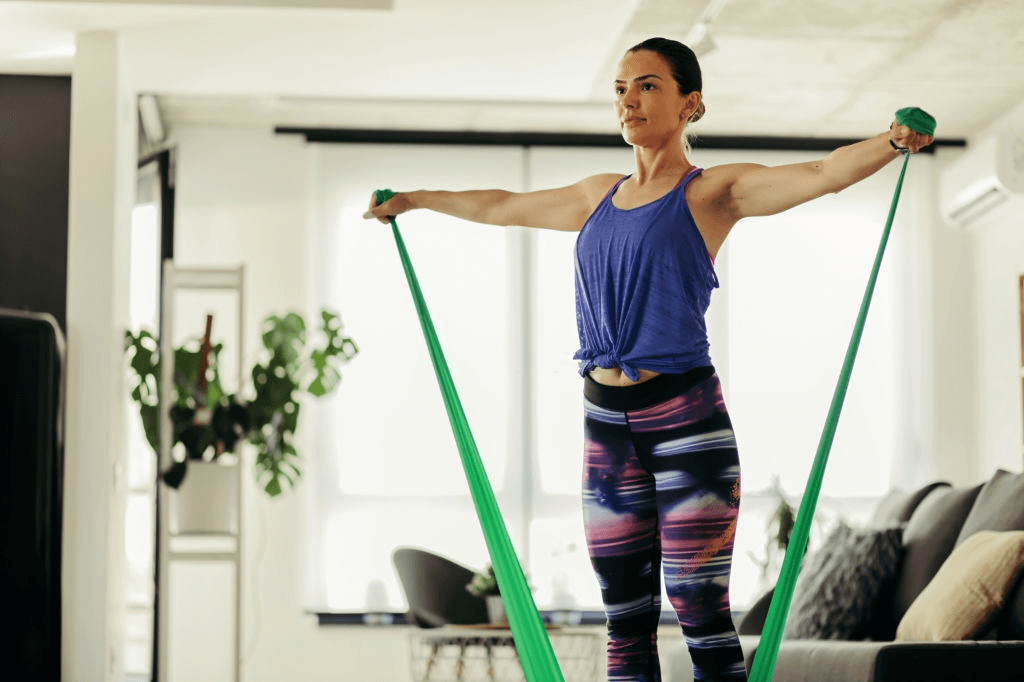 Resistance bands are ideal for exercising various parts of the body in a limited space. So, it is a must-have for your home gym.
Dumbbells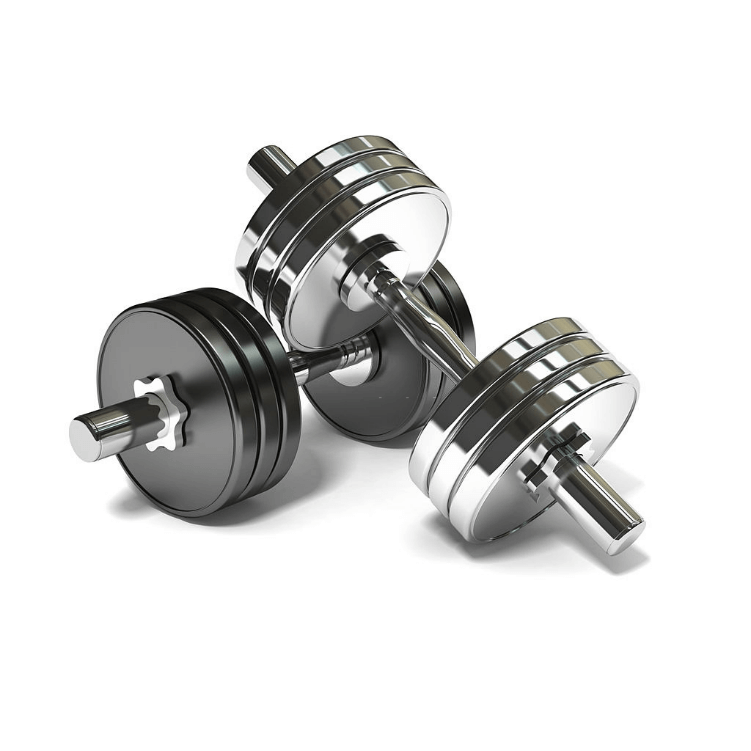 Dumbbells are as necessary as an exercise mat. That's because dumbbells are commonly used for building biceps. So, dumbbells can be a good addition to your home gym.
Adjustable Bench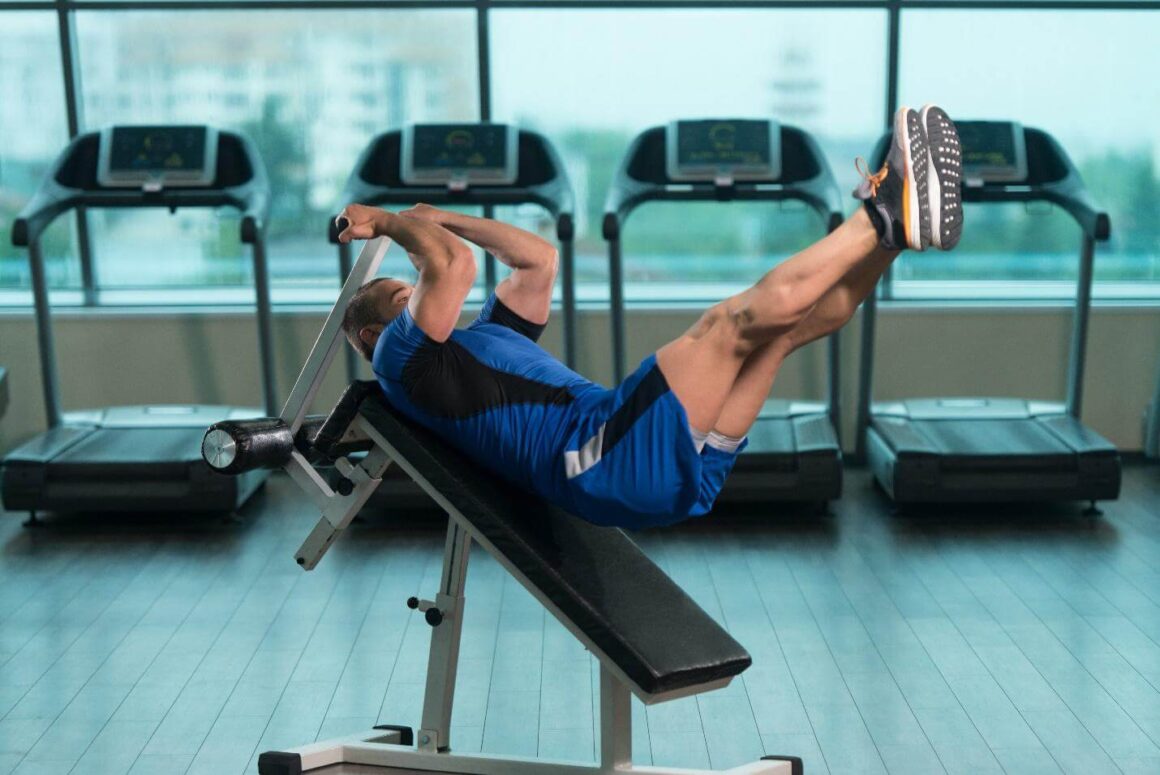 An adjustable bench is also a good addition to any home gym. As the name says, it is an adjustable bench that you can use for various exercises such as chest press, inline press, abdominal crunches, etc.
Cardio Machines (If Needed)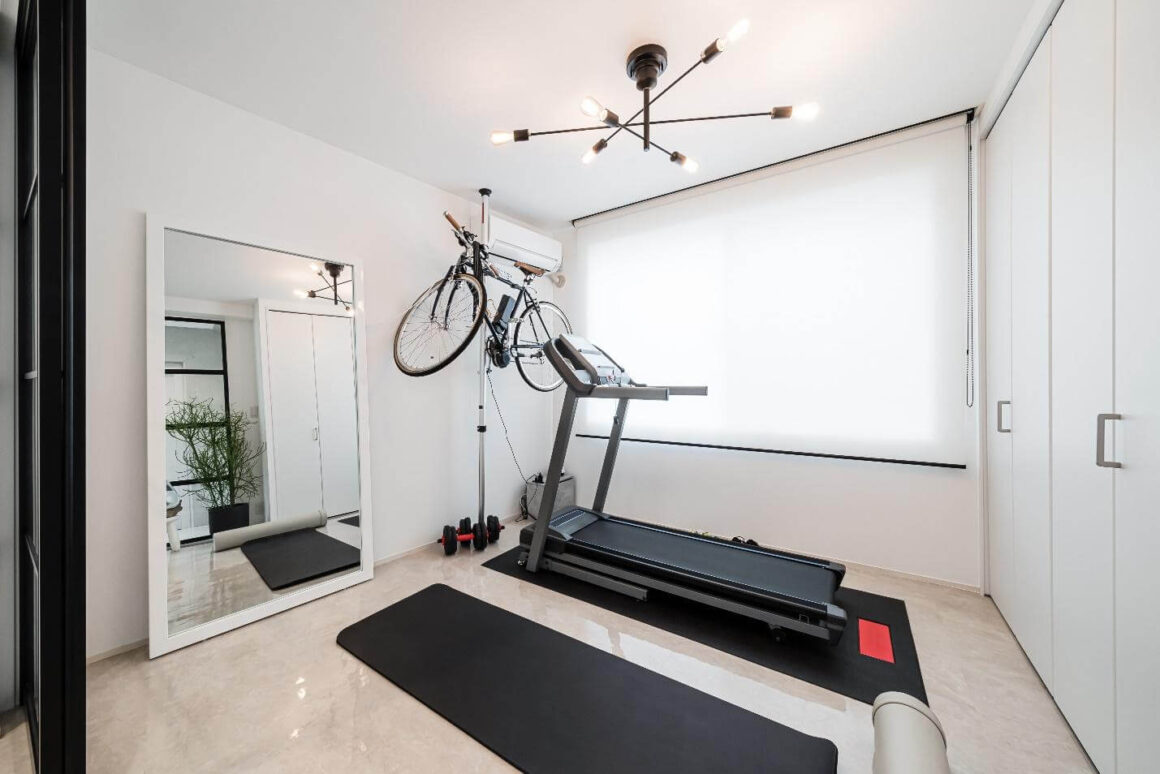 You may include a cardio machine for your mini gym setup if you want to burn calories and reduce weight. It helps you perform all types of cardio-related exercises while improving your body shape and health.
Benefits of Building a Home Gym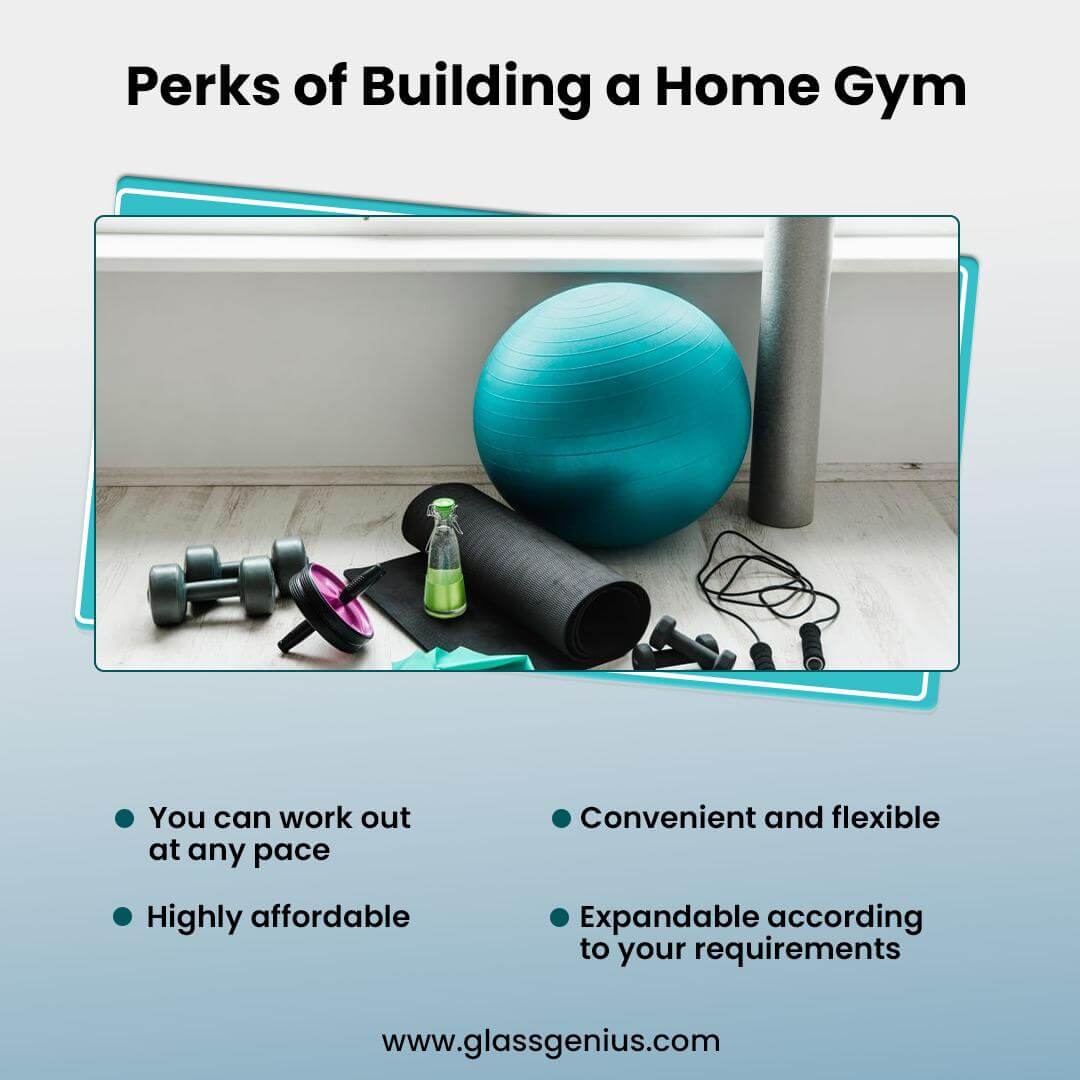 1: Work Out at Any Pace
You can work out at any pace in a home gym since there are no time limitations. Plus, you can always try out some new workout techniques.
2: Added Convenience
Your home gym brings that added convenience and flexibility, which many gym freaks desire. For instance, you aren't bound to any specific gym timings. Moreover, it becomes easier to follow a workout routine despite a busy schedule.
3: Affordable
A home gym setup is also quite affordable. The reason is simple; you don't have to pay a monthly gym membership fee. The space is yours, the equipment is according to your workout requirements, and this all keeps the cost fairly reasonable.
4: Expandable
Last, but not the least, you can always expand your home gym setup. You can start with basic gym equipment if you have a limited budget. Later on, you can always buy expensive equipment.
Final Thoughts!
So, now you know pretty much all about building a home gym. There are various home gym essentials to look for. In short, setting up a home gym is an excellent idea. It's affordable and gives you the freedom to work out at any time.
Further, you can also upgrade your home gym setup anytime in the future. So, if you are a gym freak and have a limited budget, building a home gym is a thing for you.