Your glass shower doors are one such spot that requires a little extra maintenance and cleaning in order to stay in excellent condition. Luckily, with this advice, it's easier than ever to clean glass shower doors . Effectively fight against hard water stains, soap scum, and more with our helpful tips and tricks.
4
Select Glass Type & Thickness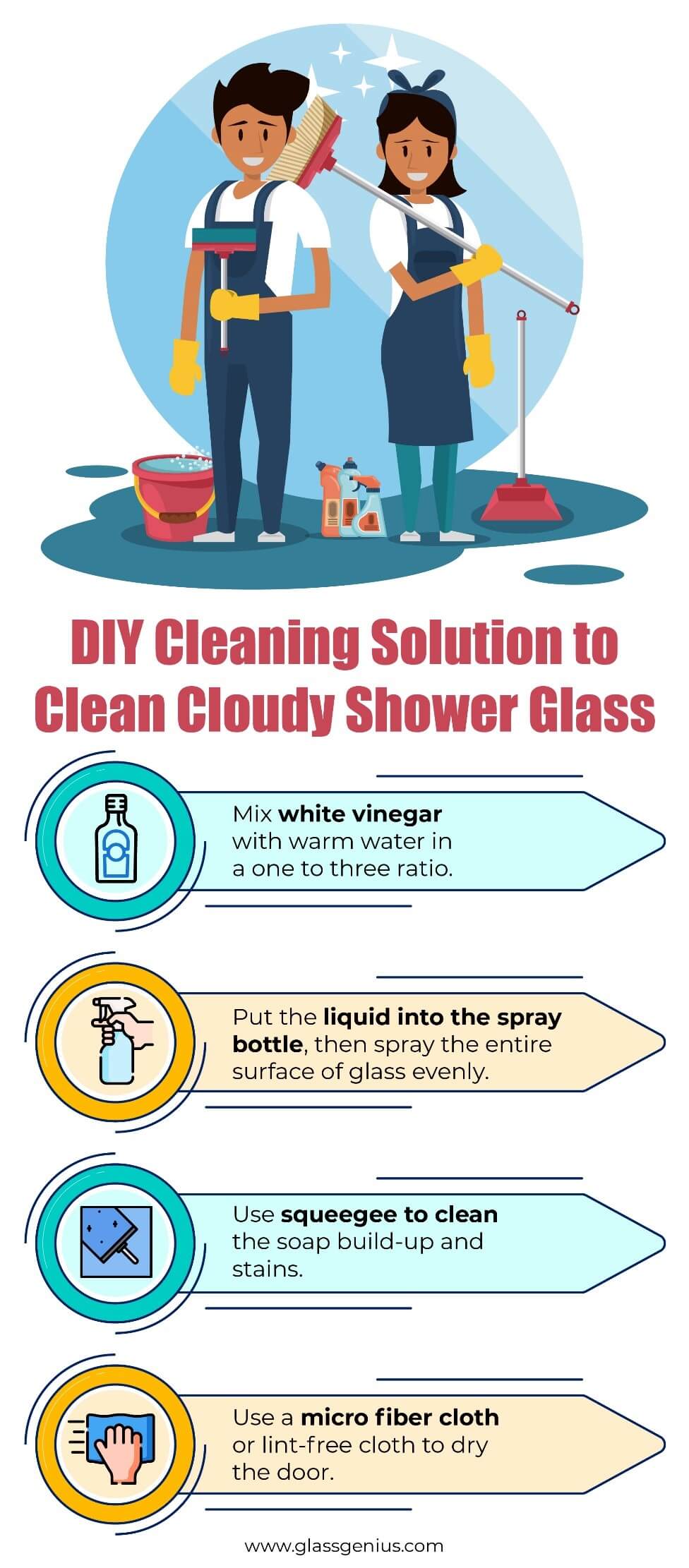 Glass Cleaners


Sparkle cleaner and stain remover
It Removes Light Water Spots And Stains In Glass Caused By Weather.

$19.99
Buy Now

Mirror Cleaner and polish
Mirror Cleaner is formulated especially for cleaning mirrors. It has a strong working foaming action

$19.99
Buy Now

Glass & mirror cleaner foam
Spray and Wipe clean, Never leaves a Film. Keep out of reach of children.

$14.99
Buy Now
What made my shower doors spotted with soap scum or hard water stains?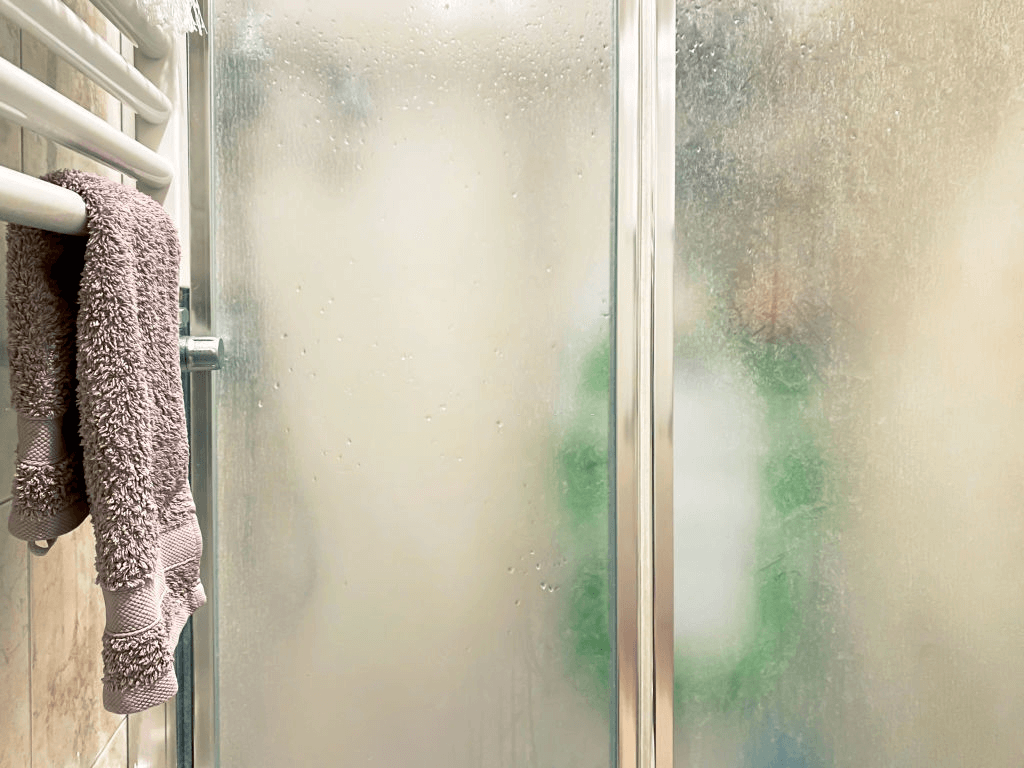 Soap scum and hard water stains are two common types of residue that build up over time with shower usage. The best way to combat grime and stains in your bathroom is to regularly clean and take active, preventative cleaning measures against soap scum or hard water stains. While both commonly occurring and a hassle to clean, soap scum and hard water stains occur because of different reasons. Custom mirrors
Soap Scum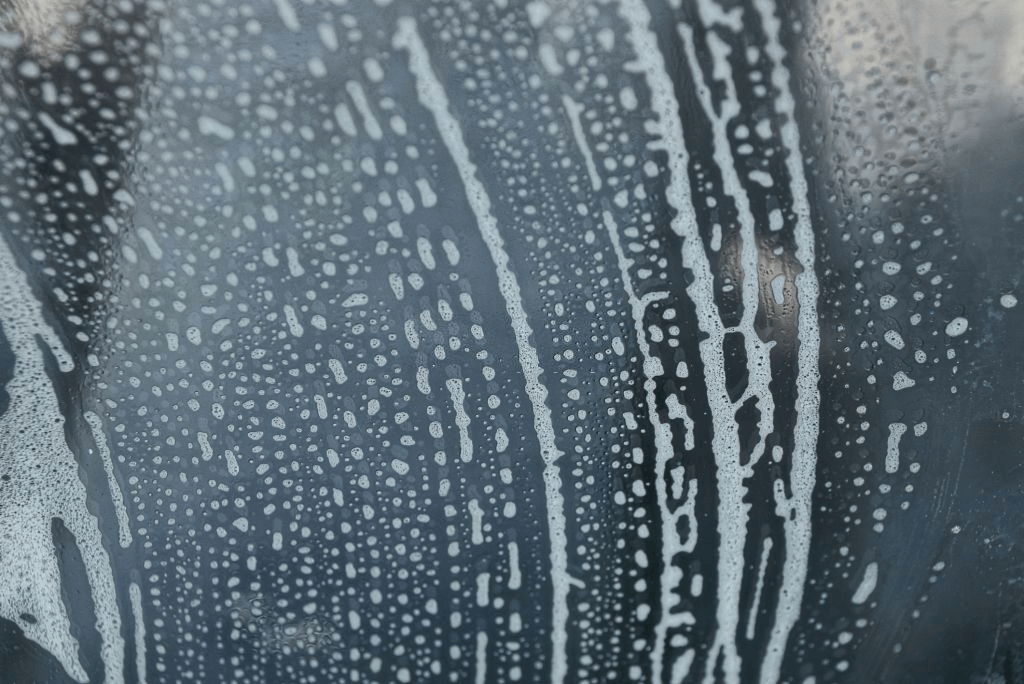 Soap scum occurs when the substances in soap combine with different minerals commonly found in tap water. The used soap that lingers in your shower after a wash mixes with magnesium and calcium and creates a layer of build-up. If left too long untreated, it can be difficult to remove. Oval Wall Mirror
Hard Water Stains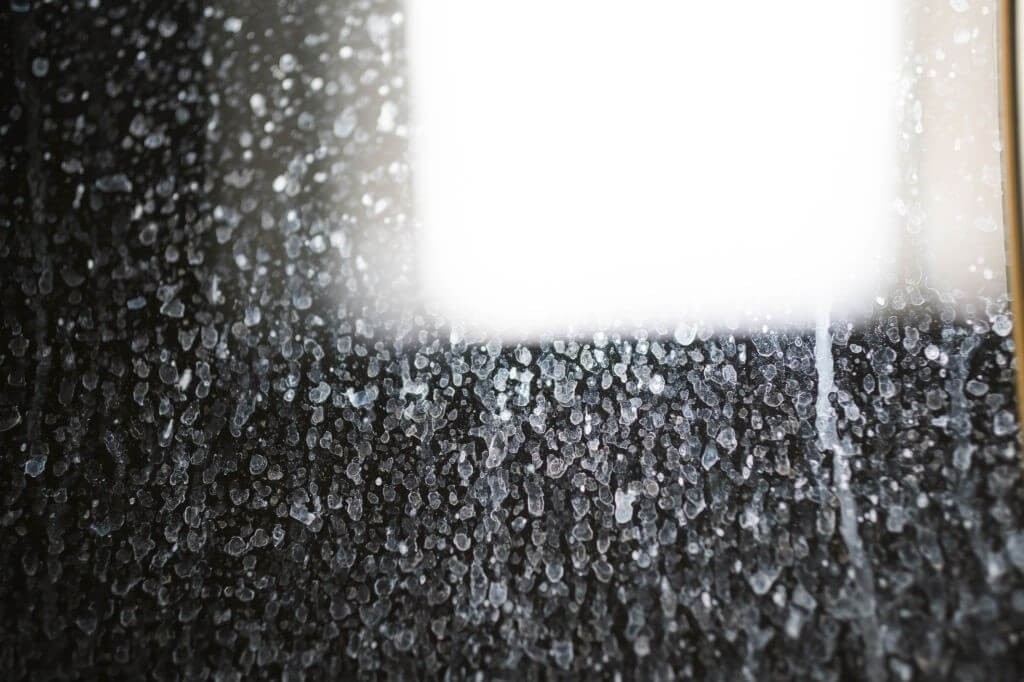 When water combines with a variety of minerals, such as chalk, calcium, lime, and magnesium, it changes into hard water. Due to the combination of the minerals, hard water is difficult to clean and can leave a sticky residue on surfaces. This residue reduces the clarity of glass and can make glass shower doors look unappealing.
What is the best stain remover to clean my shower enclosure?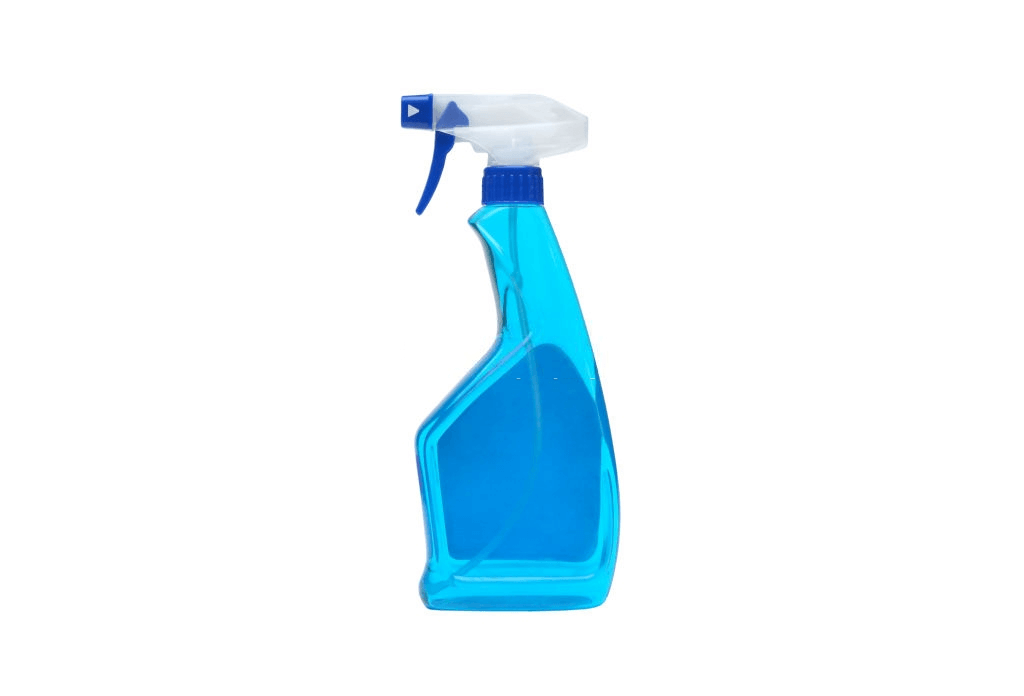 There are a variety of different, effective stain removers and shower cleaning products available for homeowners to purchase. Many of them are highly useful in helping to clean cloudy shower glass. Bio Clean Eco Friendly Hard Water Stain Remover is a great, environmentally friendly option that is effective on multiple surfaces while Wet & Forget Shower Cleaner is targeted specifically to clean glass shower doors. Consider your home and cleaning necessities before finding a product to best suit your property.

How do professionals clean cloudy shower glass to remove hard water stains?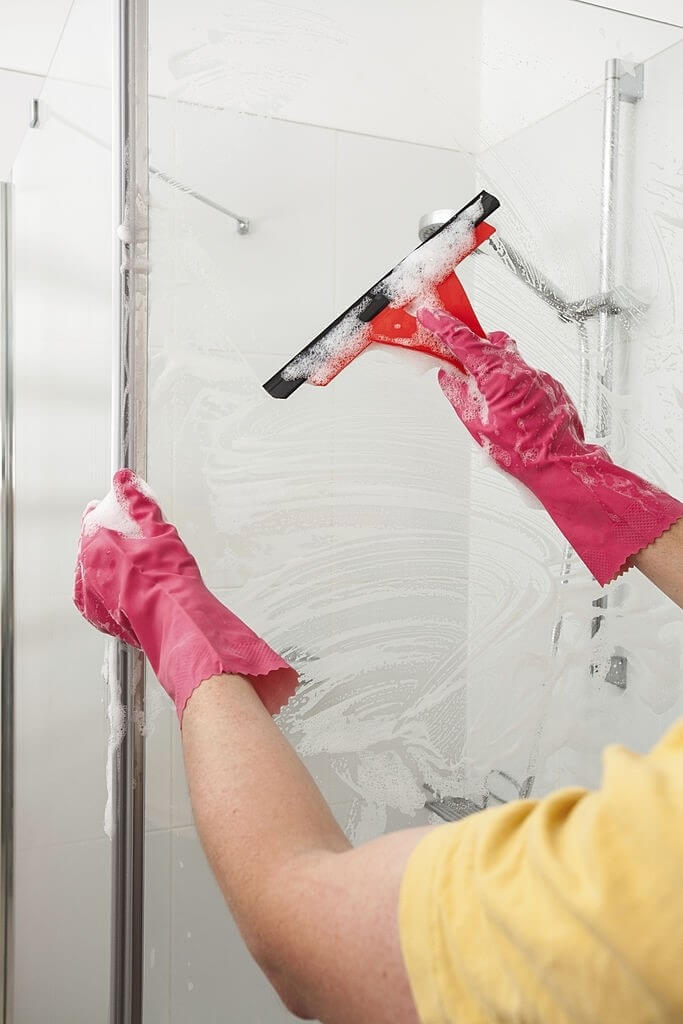 Professionals clean cloudy shower glass doors using a variety of methods and materials. Cleaning experts can therefore provide effective ways to clean glass shower doors and rarely ever limit themselves to using a single product; instead, they use products such as Borax, vinegar, essential oils, baking soda, and various professional cleaning solutions in order to completely get rid of hard water stains and other bathroom residues. However, this alone might not work on tough hard water stains. Many professionals use a specific type of polishing paste and a non-abrasive cleaning brush that breaks down the minerals in hard water spots. However, all professionals know that it is always better to do regular maintenance and keep your bathroom clean rather than wait until an issue becomes noticeable. Fixed Shower Screen | Single Swing Shower | Door Panel & Swing Door
Tips to DIY clean shower door with homemade solutions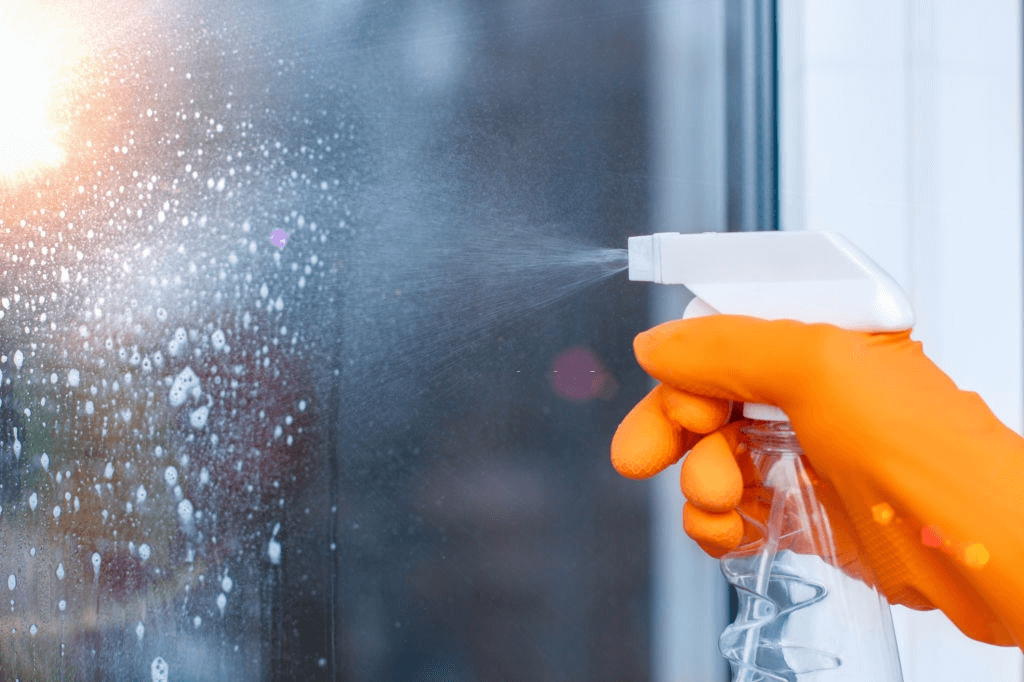 While stain removers and professional cleaners can help efficiently clean glass shower doors, DIY shower cleaning solutions can be just as useful as the professional options. There are a variety of different techniques that homeowners can use to clean cloudy shower glass and keep their bathroom looking beautiful.
Materials
Some helpful DIY shower cleaning materials include: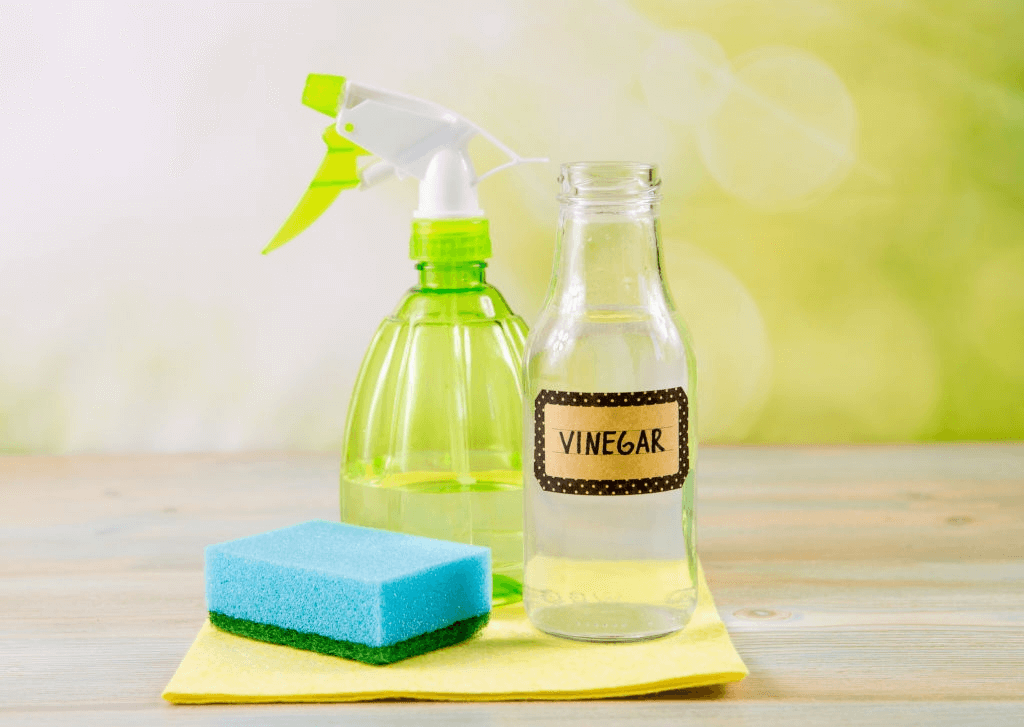 distilled white vinegar
spray bottle
squeegee
water
microfiber cloth
How To
Mix the white vinegar with water in a one to three ratio and microwave in order to activate the ingredients. Put the liquid into the spray bottle, then spray the entire surface of your glass showers evenly and let it sit. After, use the microfiber cloth to dry the door. Always use a squeegee in between cleanings to reduce the build-up of spots and stains.
Let's Wrap Up the Discussion
Now, it's easier than ever to clean cloudy shower glass doors and have a pristine bathroom at all times by following these tips and tricks. Keep your property in great condition by completing regular maintenance. You'll never have to deal with stubborn hard water spots or soap scum again!
At GlassGenuis, we provide customers with the opportunity to explore plenty of options for shower door cleaning products that can be purchased online. Our unique marketplace allows you to meet directly with sellers and choose the best product at the lowest possible rate compared to in-person markets and vendors.