Working from home was a huge challenge once.
How to get out of bed? Get yourself ready to work? Set the mood for work? Manage the time and schedule? And get rid of the distractions?
In other words, there are so many challenges to tackle. It sounds super awesome to "work in PJs". Yet, it actually proved to be a trap for many people as we lead to the work-from-home trend for the ongoing pandemic. Many people have failed in managing their time and setting the pace for work. But, we are not here to point out the issues in our schedules. In fact, we are here to offer you a very effective and viable solution to get in the mood for work. That is, Set up a small office in your home!
We will make sure to cling to the super-minimalistic ideas. You don't have to get into the complications of buying new furniture, or storage tools. The idea just revolves around a specific place. A corner where you can get THE "Office-feel" and stay motivated to get your work done. So let's get started!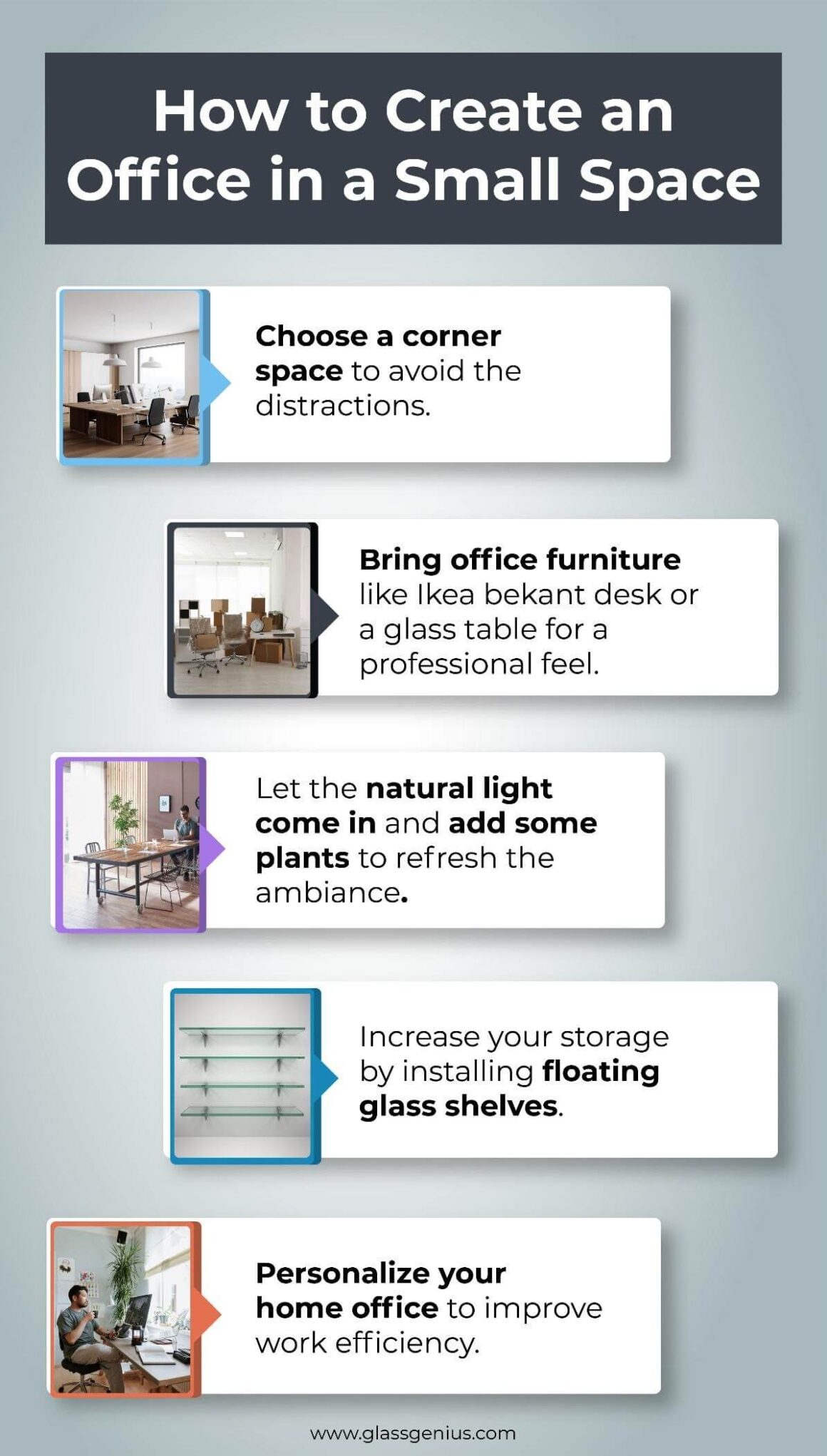 Choose a corner!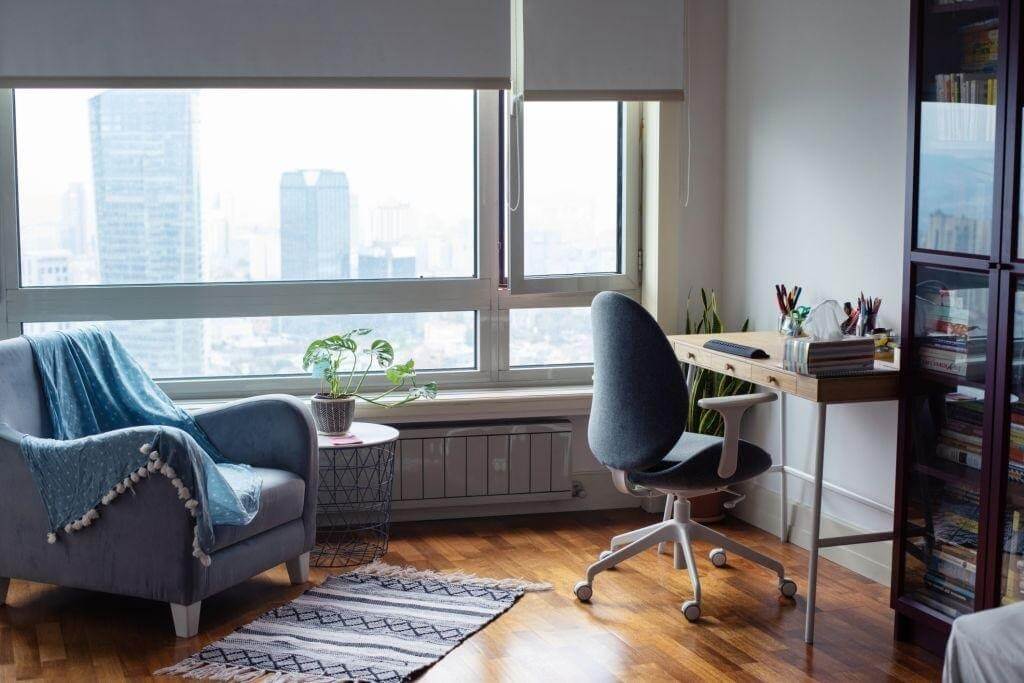 It could have been a place. Why did we use the word corner?
Well, definitely, because we want to avoid distractions.
If your workspace is surrounded by people or television, you can easily get distracted. So try fencing a serene and relatively secluded corner of the home. It could be the place under the stairs, a corner in your room, or a part of your garage. It all depends on your home space constraints and your preferences. However, it all starts with choosing a place. So choose one and follow along!
2. Set the space for your office essentials!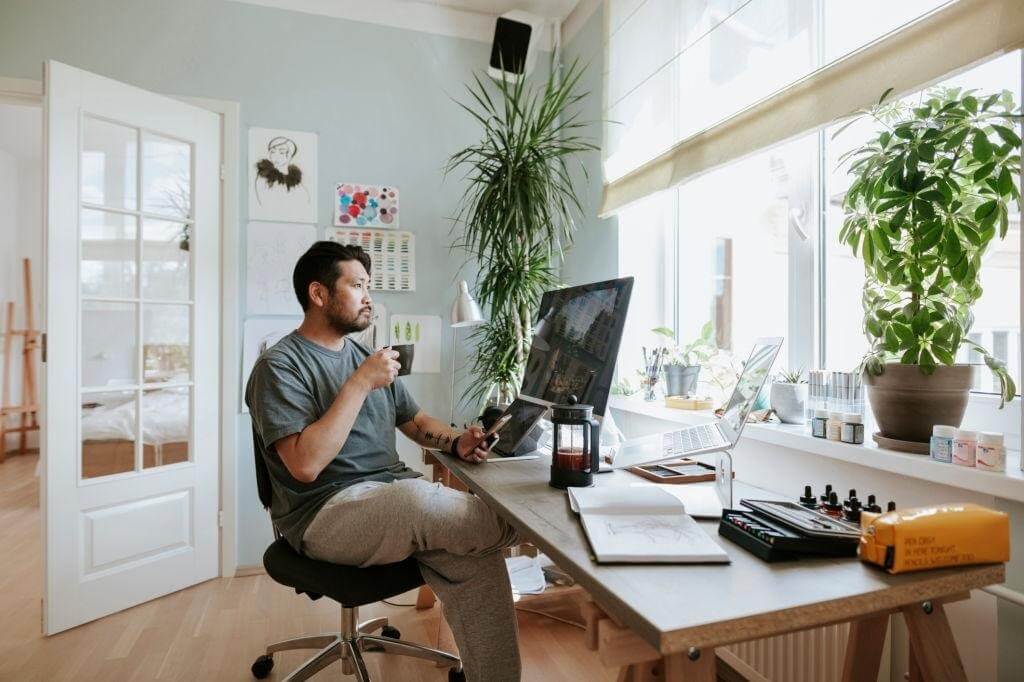 Once you have chosen your lucky spot, it's time to set it according to your work requirements. Declutter the space if it was previously occupied. Bring your office chair and table to the space. You don't have to go buy a new fancy office chair and table, a typical chair and table would do the job. Just make sure that the chair is comfortable and the table has a suitable height.
Irrespective of the nature of jobs, we usually use laptops and desktops for work these days. In fact, a single laptop is all we need to do our jobs. So make sure to set a place for that. Manage the cables for chargers and other wires. Tuck your cables behind the desk and use cable organizers if needed. It will help create an organized workspace.
3. Don't forget to Incorporate the natural factors!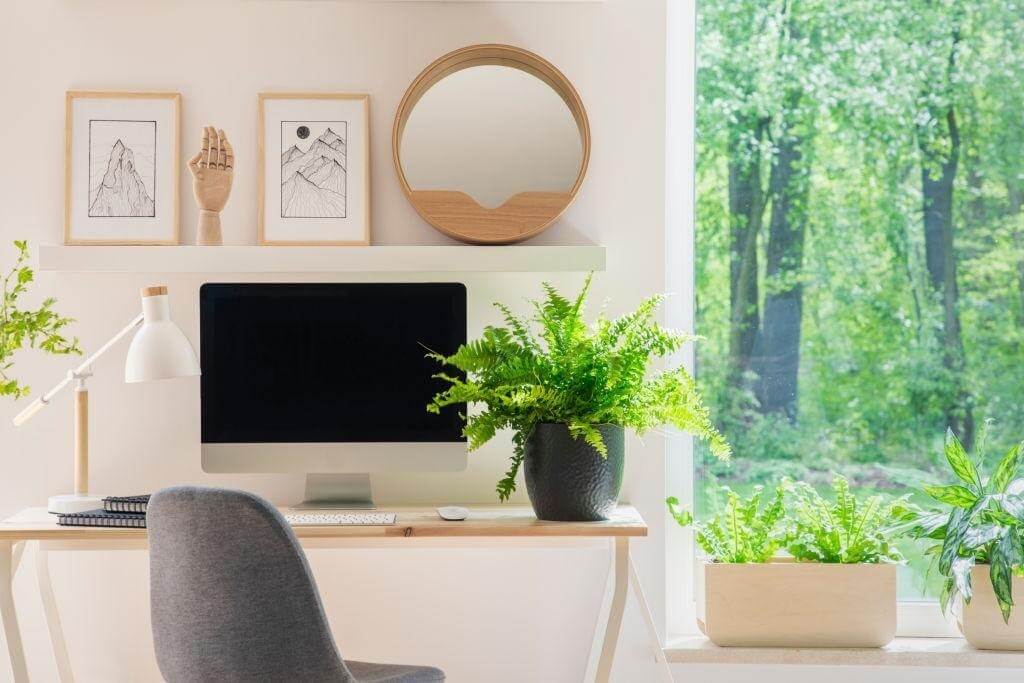 Sunlight and natural factors help in staying active and motivated to work. If you set up your workspace in a gloomy, dark nook, you may feel drowsiness after some time. You would be a sleepyhead even while sitting in front of the screen. So, it's very important to keep the natural factors in your office setup. Try setting up the home office setup near a window or a place where you can have direct access to the sunlight. Lit up your office with natural light to make the most of the natural factors. Keep some greens around to stay fresh and active. You don't have to put huge plant pots on your table. One or two succulents from your bedside table would be enough to bring energy to your workspace.
4. Work up your storage!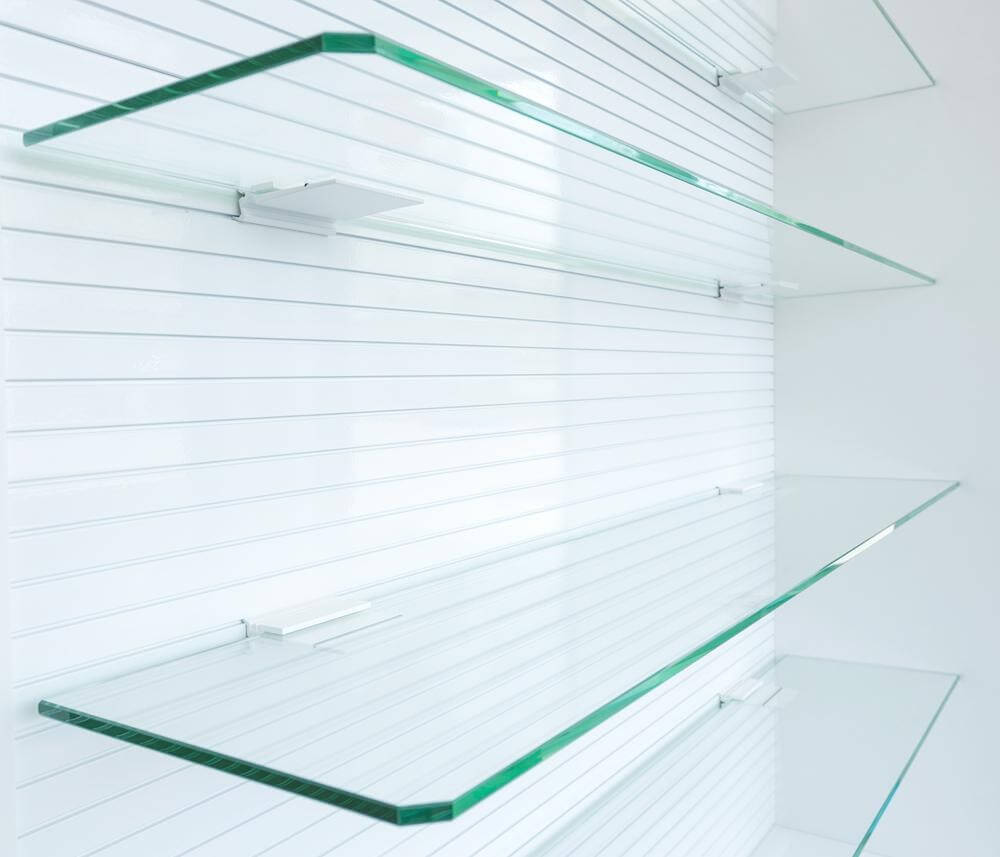 Disorganized documents and office essentials are another big distraction in working from home. It happens that one of your documents is in the bedroom while others are laying on the coffee table of the living room. So you need to put everything work-related in one place to avoid getting up during your work. For this, you would need some storage space. If your work table has drawers and cupboards, it's great. Even if it doesn't have any storage space, you can create one!
Floating glass shelves are a great way to boost the storage space. They not only help organize the office essentials but also enhance the look of the home office. You can get laminated glass cut to size for your office glass shelves. Laminated glass shelves are a super-strong choice. These sleek shelves hold all your office essentials and give a posh look to the interior. You can also go for mirrored glass cut to size online to add a feel of luxury to the home office. Get glass sheet cut to size for your home office and install the floating shelves on the wall. It is also a great way to use the vertical space that usually goes overlooked. Elevate the storage, place everything you would need in your office, and get set to work.

Pro tip: Make sure to keep a bottle of water in your office to avoid the I-am-thirsty breaks as much as possible.
5. Spruce up the space!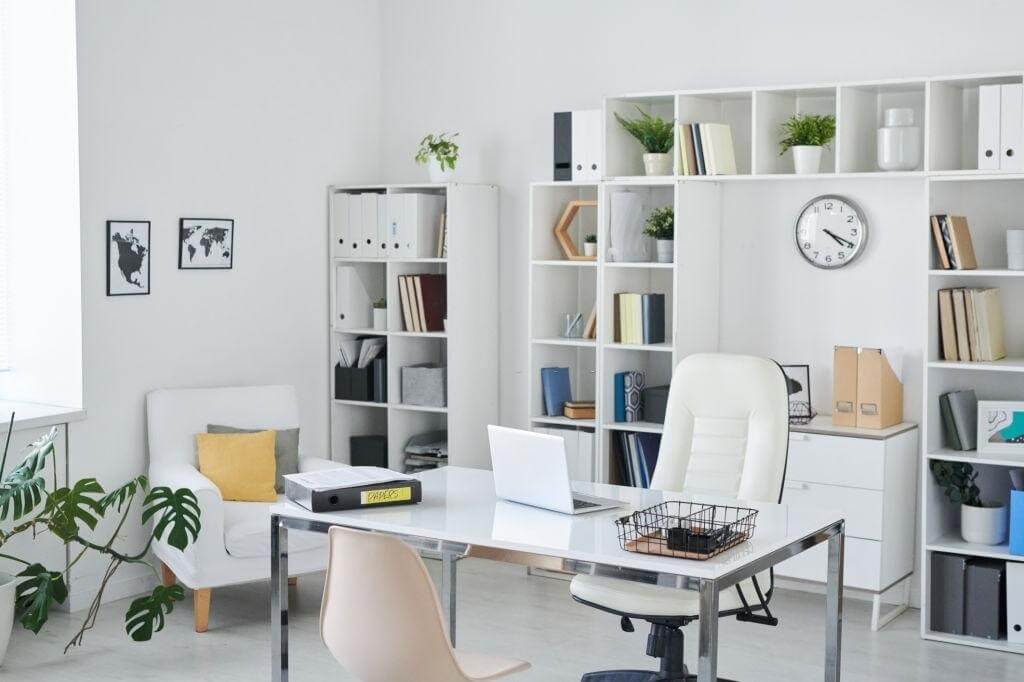 A well-designed office sets the mood right for work. And you don't need any extra budget or items to perk up your home office. All it needs is a little creativity and a pinch of passion. Add some greens, one or two motivational quotes to keep you motivated and level up the color scheme. Warm and happy colors improve the work efficiency of the masses. So go for your happy-go-lucky color and add it to your home office. Add a small mirror to your office to bring in more light inside and add a crisp feeling to the space. Get mirrored glass cut to size online for a customized office setup. Be minimalistic and set the tone for work.
Now get to work!
By following this guide, you will have an adorable little working space set up in your home. Get up in the morning, get out of the PJs, fresh up, and get to your exclusive working space. Stay focused and get your job done!