Jalousie windows can be an excellent addition to any home's interior. Their unique opening and closing style attracts many. However, due to different opening styles, they can be tough to maintain. So in case they get damaged, it is best to repair them. Now, Jalousie window glass replacement is also an option. But if you have a limited budget, it is best to repair jalousie windows.
Don't know what it takes to repair a jalousie window? Don't stress out; this blog post shares the step-by-step guide on how to repair jalousie windows. So, let us get into it!
What Type Of Glass Is In Jalousie Windows?
Before diving any further, let us first go through the glass options available for these windows. So, here is the best quality glass option for jalousie windows.
Tempered Glass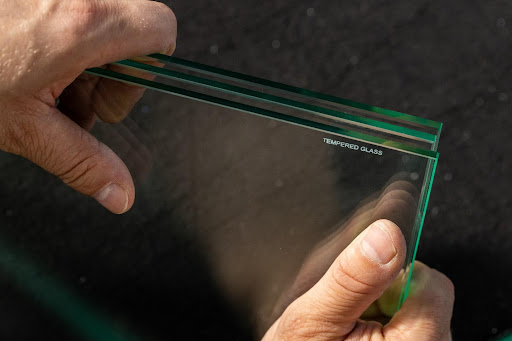 Commonly referred to as toughened glass, tempered glass is an excellent pick for any jalousie window. Since it's a safety standard glass, the strength and durability are top-notch.
Similarly, you also get an anti-scratch coating on top. Therefore, tempered glass is considered quality impact-resistant glass and equally suitable for all types of windows.
Where to Buy Quality Tempered Glass Sheets?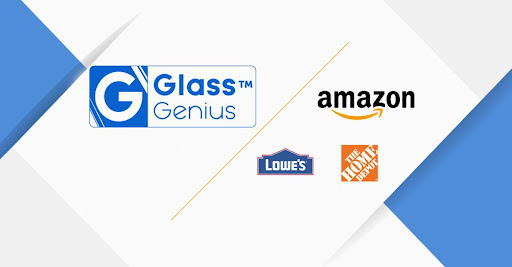 You can buy toughened glass in the form of tempered glass sheets. These glass sheets can be easily incorporated within any jalousie window frame.
Glass Genius is the ideal glass marketplace for buying tempered glass sheets. At Glass Genius, you also get same-day shipping on top of unbeatable prices.
How to Repair Jalousie Windows?
Now, let us discuss how to repair jalousie windows. Below mentioned is the step-by-step guide and a list of tools needed for this repair job.
Tools Needed:
Hammer
A Screwdriver
Masking Tape
Paper Bag
Broom
Replacement Glass
Glue for Window Seal
Repairing Jalousie Windows Glass – Step-by-Step Guide!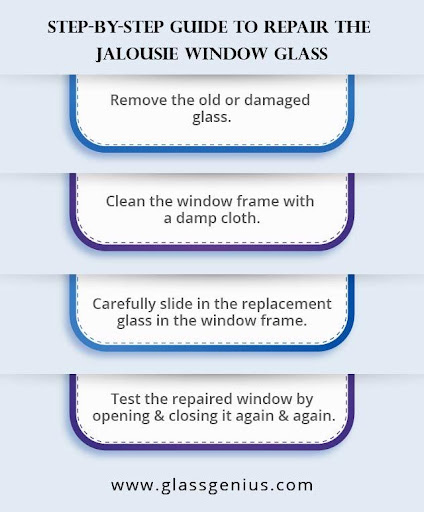 Now, let us dive into the actual step-by-step guide!
Step 1: Remove the Glass
First, you have to get rid of the old, broken, or damaged glass. Now, to do that, you need a screwdriver. The screws of these windows are usually located at the end of the panes.
Once it's unscrewed, carefully pull out the glass panel. For removing the glass safely, you may take assistance here.
Step 2: Ensure its Clean
After removing the window glass, clean its surface with any damp cloth. Ensure that there are no dust particles, dirt, or grime around the window frame.
Step 3: Slide the Glass In
Now, it's time for jalousie window glass replacement. So, carefully slide the replacement glass into the window frame. Reinsert the screws and tighten them. Apply a new glue seal if your window has a metal tab system.
Step 4: Test the Window
Once you are done with the repair job, it's recommended to check the repaired window. You can do this by opening and closing your jalousie window again and again for a while.
Check it's both ends; there shouldn't be any loose screws. In the case of the metal tab system, ensure that the glue gets enough time for drying.
How to Maintain Jalousie Windows?
As mentioned at the start, jalousie windows can be a hassle to maintain. However, if done right, you can increase the lifespan of these windows. Here is a brief rundown of how to maintain jalousie windows:
1: General Cleaning
Usually, homeowners don't emphasize general cleaning of their house windows. But, no matter the window's design complexity, it should be kept nice and clean.
In the case of jalousie windows, it is best to clean their glass panes with any clean cloth on a regular basis. While cleaning, remove each glass slide at one time.
2: Lubricating the Moveable Parts
Apart from routine cleaning and maintenance, it is also recommended to lubricate its moveable parts. Lubricating the moving parts prevents grime and mold. Further, opening and closing these windows becomes even more convenient.
How to Clean Jalousie Windows In The Best Way?
Now, let us find out what it takes to clean jalousie windows. Here is a brief step-by-step guide for your convenience.
Step 1:
For the best results, it is recommended to remove each pane and then clean it. So, carefully remove each window pane.
Step 2:
Fill a bathtub with water. Then, add some drops of dishwashing liquid to it.
Step 3:
Now, soak each pane in the bathtub and clean it with any clean cloth.
Step 4:
Take out the glass pane from the bathtub, clean it again with a microfiber cloth, and let it dry for some time.
Step 5:
Once the glass panes are all dried up, it's time to reinstall them. Again, using the same hardware (a screwdriver), simply install these glass panels, and they should look as good as new.
Final Thoughts!
So, now you know how to repair jalousie windows. We have also highlighted the jalousie window glass replacement. In short, it is a pretty straightforward process. You may need the assistance of someone while removing the glass panels.
To avoid jalousie window repairs, keeping them nice and clean is best. Similarly, lubricating their movable parts also enhances their lifespan.
Last but not the least, ensure that you are buying your chosen window glass from a trustworthy glass marketplace.