The last thing you want to deal with as a homeowner is a leaking shower. Water can cause a host of problems, getting into cracks and damaging floorboards, walls, and other places. Mold can appear, and pretty soon that tiny leak because of a faulty seal has turned into a major headache and a financial nightmare.
Unfortunately, this is a common problem across households today. Fortunately, this is a problem that can easily be avoided so that you never have to endure the pains and troubles that it brings. If you have water escaping your shower, now is the time to remove and replace that old and faulty shower door seal. If you do not have water leaking out of the shower that means it is the perfect time for a full inspection to ensure you are able to prevent any such leaks from occurring in the first place.
With this helpful guide, we will walk you through the importance of ensuring your shower door seal is functioning properly, and then walk you step by step through the process of removing and replacing a shower door seal so that you have the peace of mind that your bathroom will stay dry.

Importance and Need for Replacing Shower Door Seal
A bad or old shower door seal can lead to many problems that no homeowner wants to deal with, most notably water escaping the shower and onto the floor (or worse). Water has been known to cause substantial damage in homes, leading to expensive and often difficult repairs. What is most frustrating about these repairs is that they could have been preventable.
Shower door seals, like many things within a home, will eventually need to be replaced. Some can last for a long time, but to keep your shower door seal working effectively, keeping the rest of your bathroom clean and dry, you should inspect the seal annually and think about replacing it every couple of years—and be sure to look on both sides of the door and at the bottom.
Look for anything that could be a sign of aging or malfunctioning—cracks in the seal, the color changing, and looseness. If everything looks in order, carry on. However, if you notice anything that does not look as it should, it is likely time to remove and replace that old shower door seal.
Tools Required
Ready to replace your old shower door seal? Luckily, this is a project that most people can easily do themselves at home, but you will first need to gather some tools and supplies. You will need:
Utility Knife or Box-Cutter
Rag
Cleaning Spray
Tape Measure
Pliers (Preferably needle-nose)
Waterproof Caulk (Silicon is best)
New Seal Strips
Steps to Remove and Replace Shower Door Seal
Now that you have inspected your existing seal and determined it needs to be replaced, follow these easy steps to remove and replace it.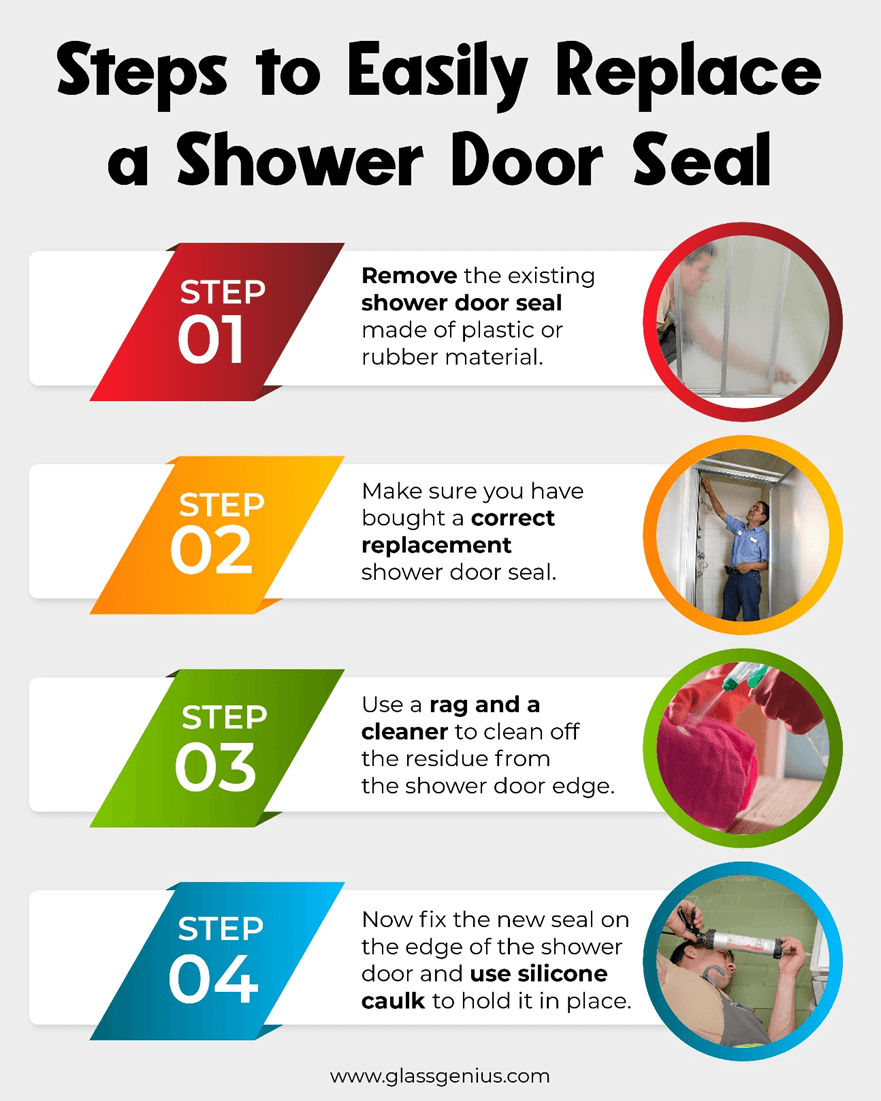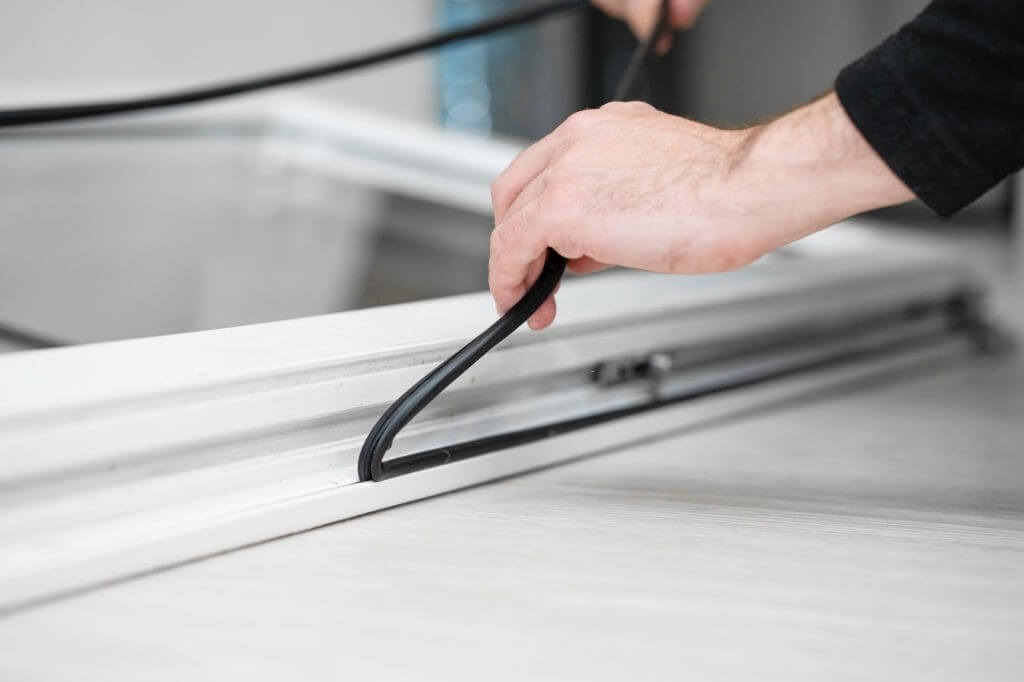 Step 1
Remove the existing shower door seal strip. This is likely either a plastic or rubber material. Try to keep it as intact as possible.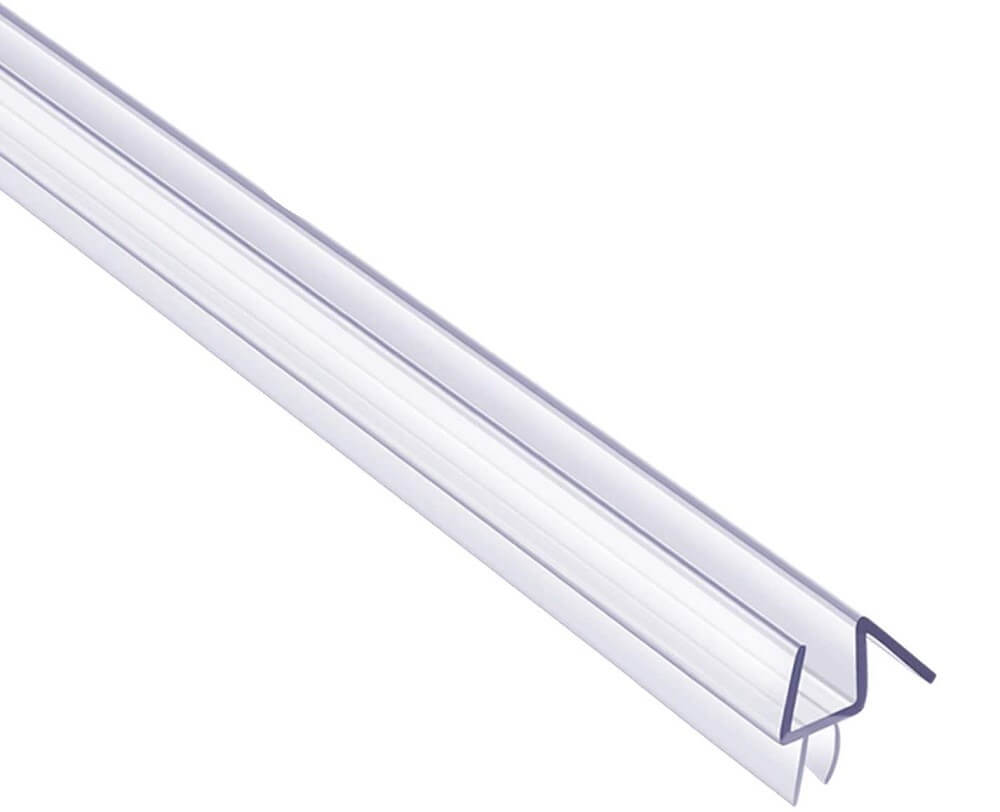 Step 2
Take the old seal strip to the store to ensure you are purchasing the correct replacement seal.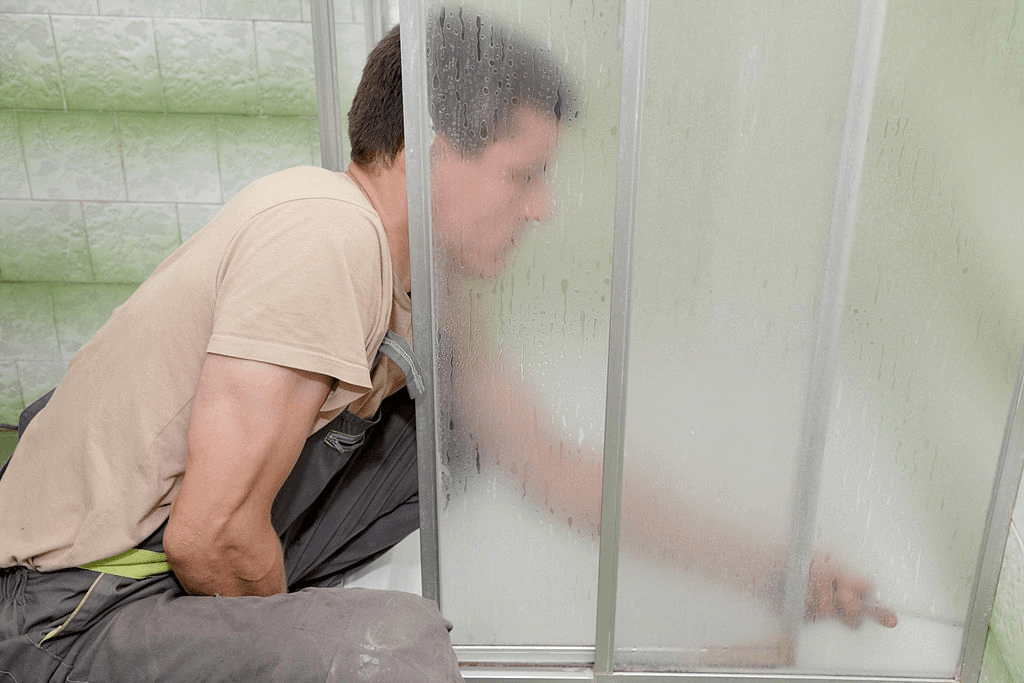 Step 3
Using your utility knife, scrape off any dirt or debris from the glass. Then take a rag and cleaning spray and clean the edge of the shower door where the old seal was. Be sure to remove any residue.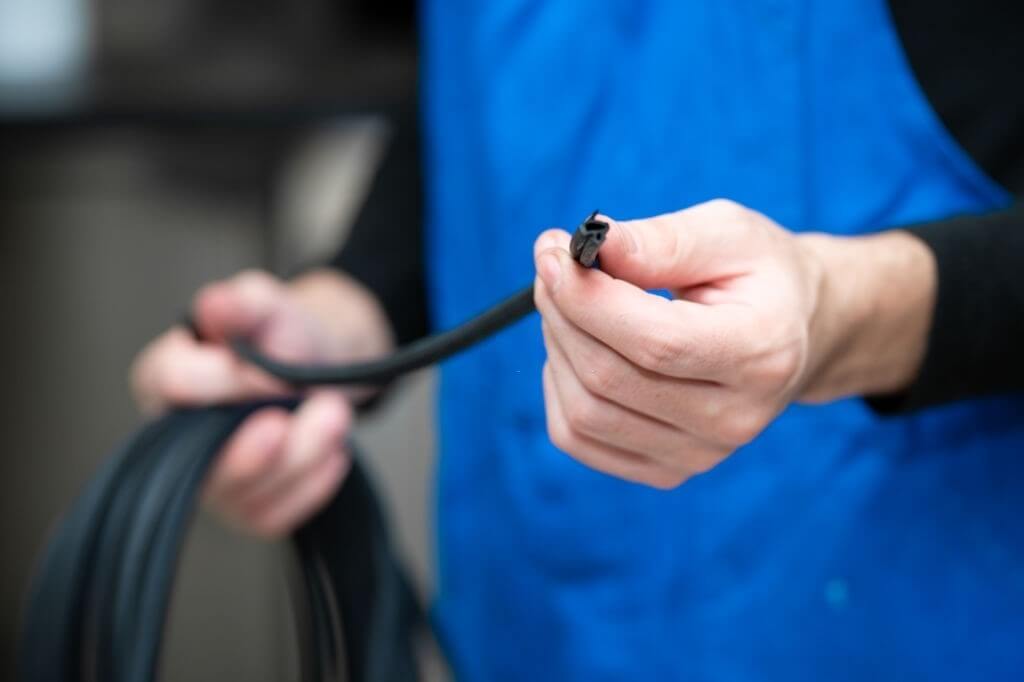 Step 4
Measure the door and then measure the new seal strip to ensure the right size. Carefully mark and cut the seal strip to the correct size, using your utility knife. If your strip is going along the side of the door with the hinges, be sure to account for those. Either cut the strip into multiple sections or notch the strip where the hinges are.
Step 5
Now that you have the appropriately sized strip or strips, carefully fit them onto the edge of the shower door. Using your needle-nosed pliers are necessary to ensure a snug fit. You can also apply a small amount of waterproof silicone caulk where the seal meets the glass to hold it in place and provide an extra layer of a seal.
Step 6
Once any caulk dries fully, do a final inspection of your seal. You are all set!
Hope you find it helpful. If you need further help with your shower door seal or water leaking from the shower door, please let us know while commenting below. We will research and share more information related to the topic.