Kitchen countertops are as necessary as kitchen faucets. These countertops enhance the aesthetic appeal of your kitchen. With various kitchen countertop materials options, homeowners can also customize them according to their needs.
Now, there are various kitchen countertop materials to choose from. Each countertop material brings new freshness and elegance to your kitchen.
This blog post highlights the 8 best kitchen countertop materials along with their pros and cons. So, let us get into it!
Types of Kitchen Countertop Materials
So, here is a list of some of the best kitchen countertop material options. Let us explore it.
1: Granite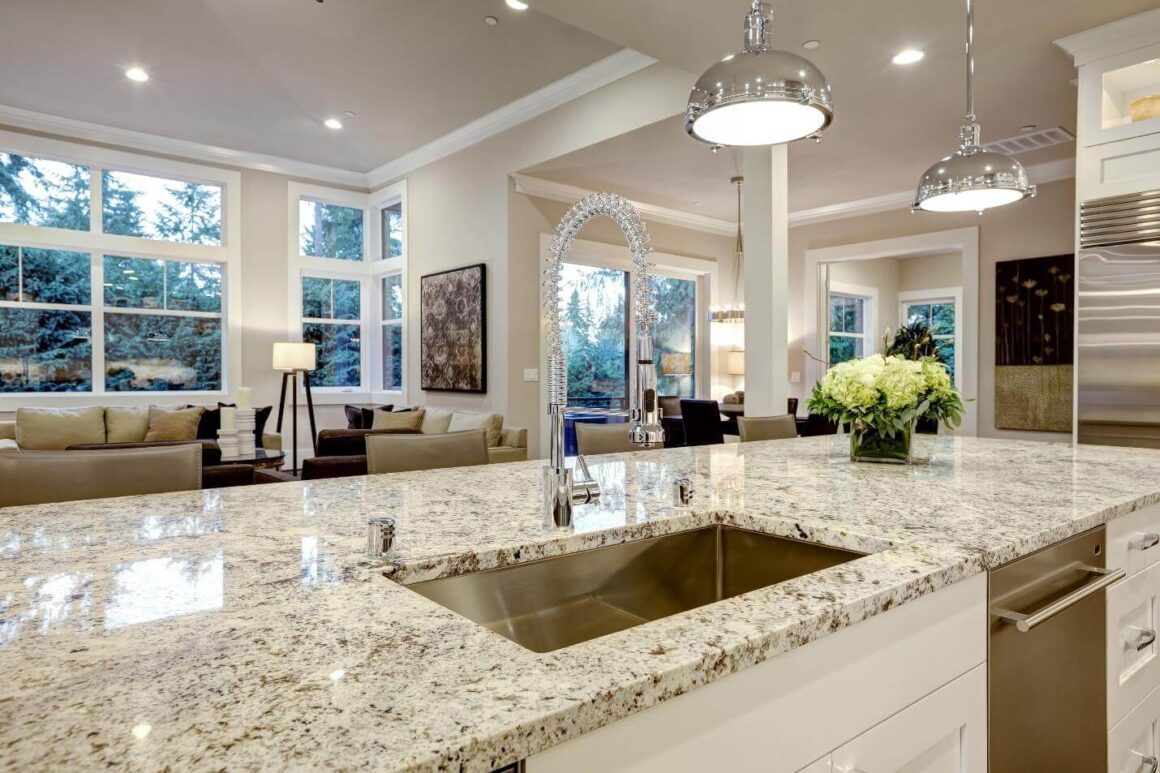 Granite countertops are no short of an introduction. That's because they are quite commonly used. Granite countertops are known for their durability and longer lifespan. If you don't want to get into the hassle of choosing a fancy countertop material, this material option is for you.
Pros
Excellent Durability
Heat and Water Resistant
Affordable
Cons
Professional Installation is a must
2: Marble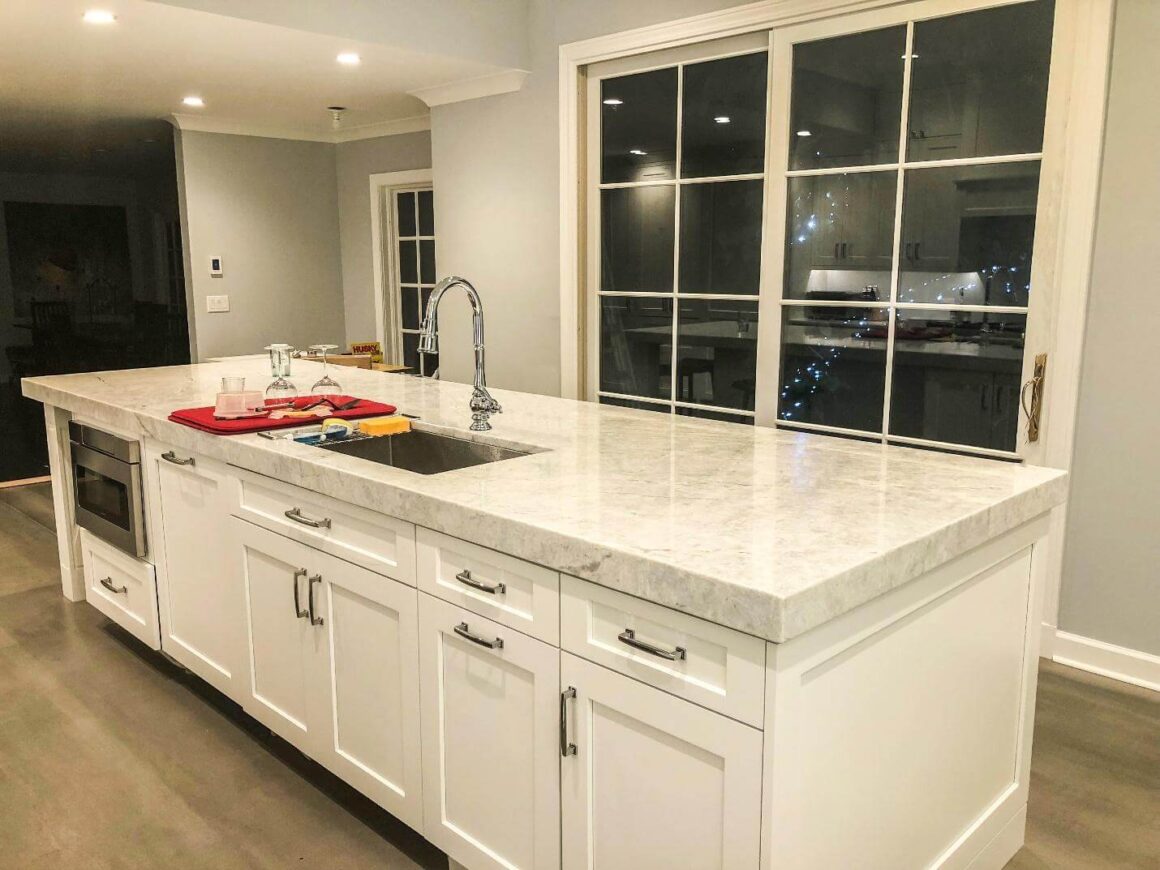 Next up, we have marble kitchen countertops. Now, marble is also one commonly used material for various home essentials. It is quite durable, and you can also customize it to a good extent.
Note that quality marble countertops can get a bit expensive.
Pros
Aesthetically Appealing
Ideal for Modern Kitchen Décor
Customizable
Increases homes' value
Cons
Must be installed by a professional
Quite Expensive
3: Tempered Glass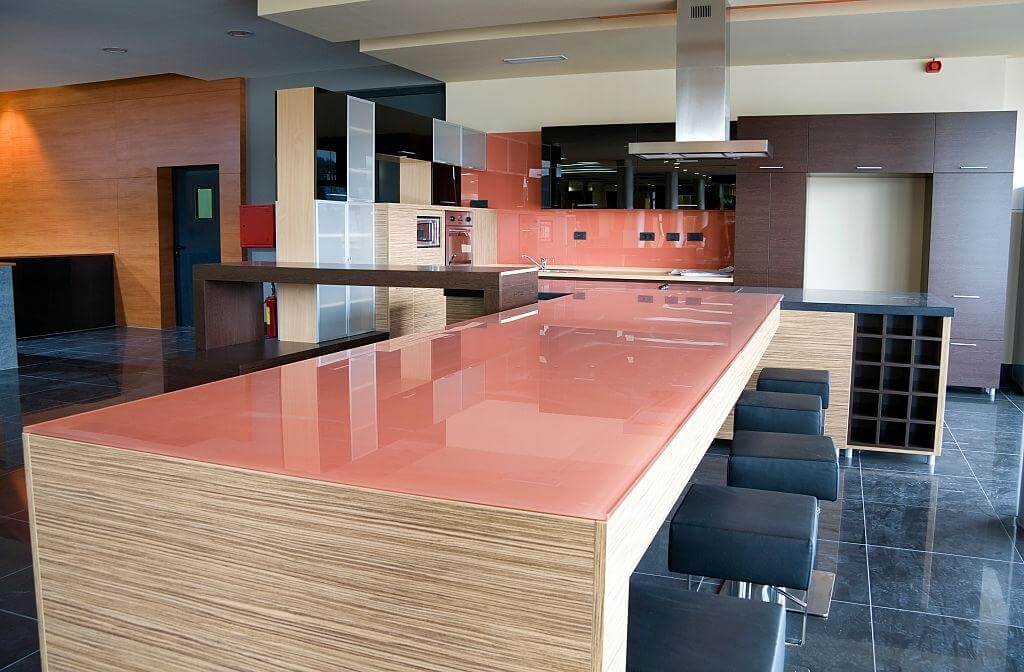 Next up, we have tempered glass countertops. These countertops are arguably the best kitchen countertops homeowners can invest in. That's because they are durable and also impact resistant.
Unlike other materials, they don't get scratched easily. Plus, you can customize them in a number of ways. For example, you can choose frosted, tinted, or maybe crackled tempered glass countertops. Their aesthetic appeal and clean looks make them unique.
You can buy customized tempered glass sheets for your kitchen countertop. Glass Genius has quality tempered glass panels available at the best prices. Shop Now!
Pros
Modern, clean, and elegant looks
Highly customizable
Elevates the home value
Quite Durable
Cons
4: Quartz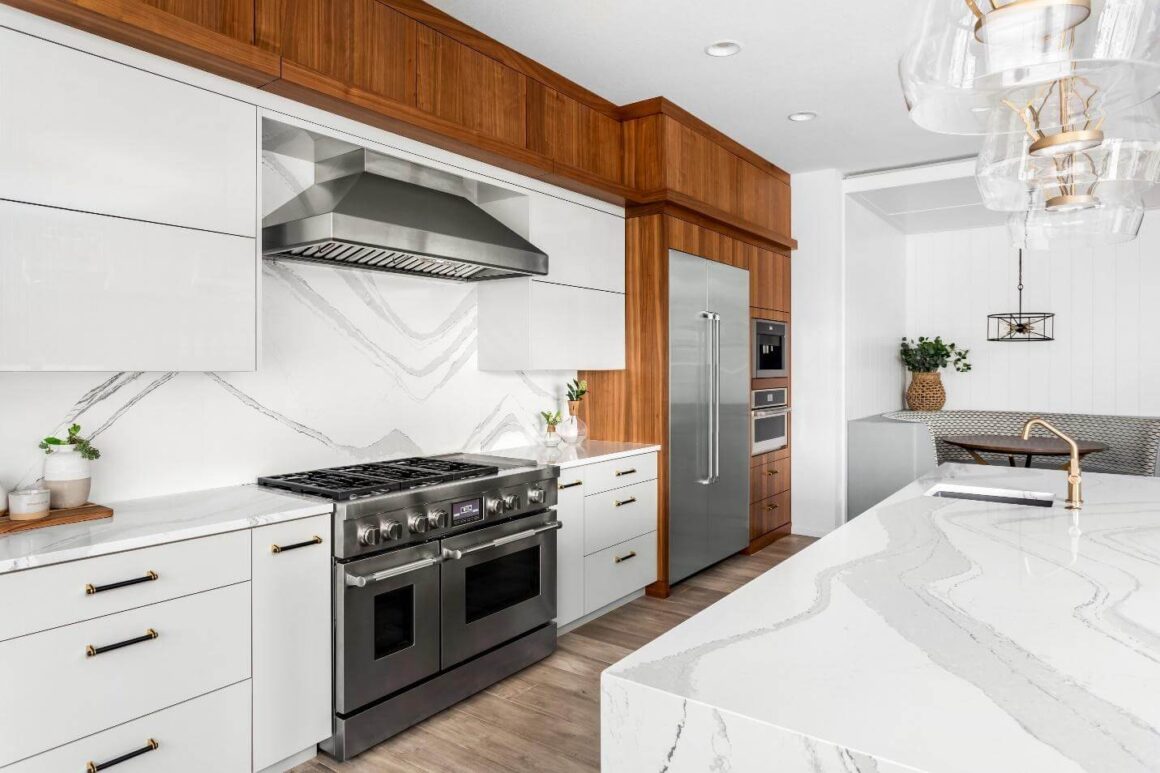 Quartz isn't just durable but also an aesthetically pleasing countertop material. It is tough to scratch and break this countertop. This speaks of its durability. Further, its non-porous surface also prevents bacteria or mold from growing.
On the downside, these countertops aren't made from natural stones. So, these countertops lack that natural touch.
Pros
Tough To Break, Highly Durable Material
A Hygienic Material Option
Easy To Clean and Maintain
Cons
Lacks that natural stone touch
5: Wood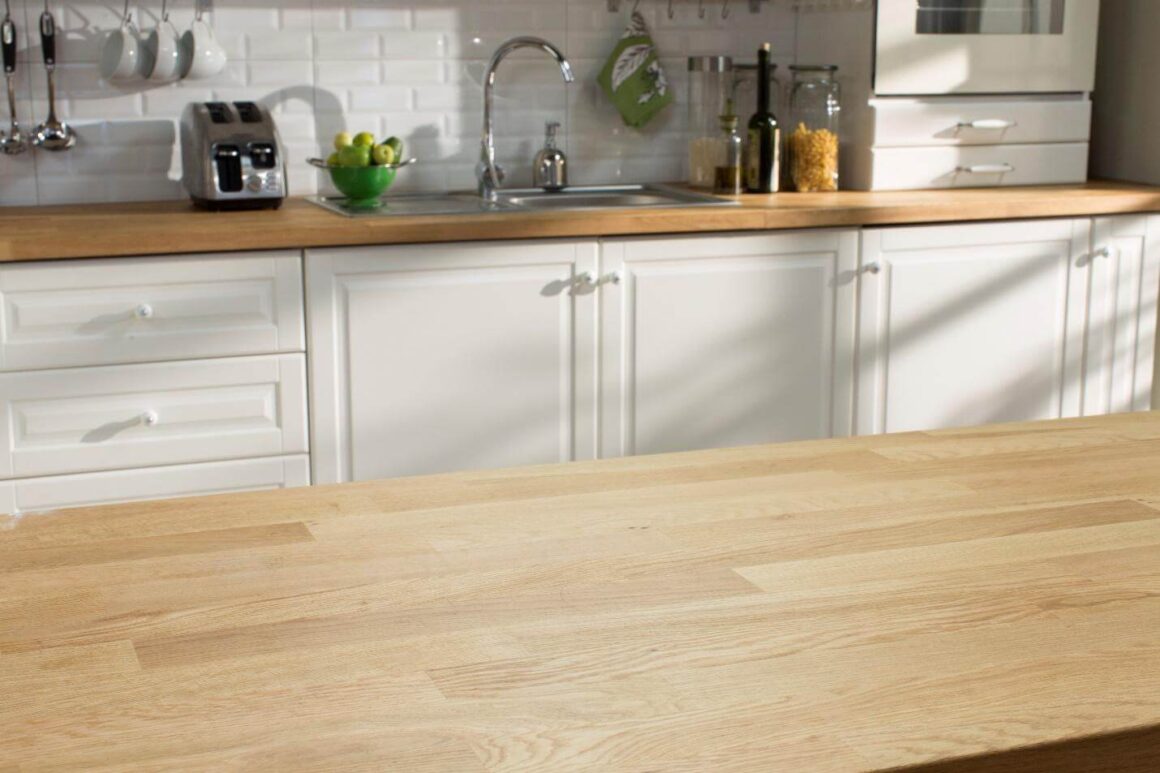 Wooden countertops may not be that common, but they offer many benefits. Wood is a natural material and can be highly customized. Plus, it is a cheaper material compared to the likes of marble or granite.
Pros
An Inexpensive Countertop Material
Suits Most of the Kitchen Décor
Can Be Customized
Cons
Durability Is a Bit of a Concern
No Water Resistance Offered
6: Laminate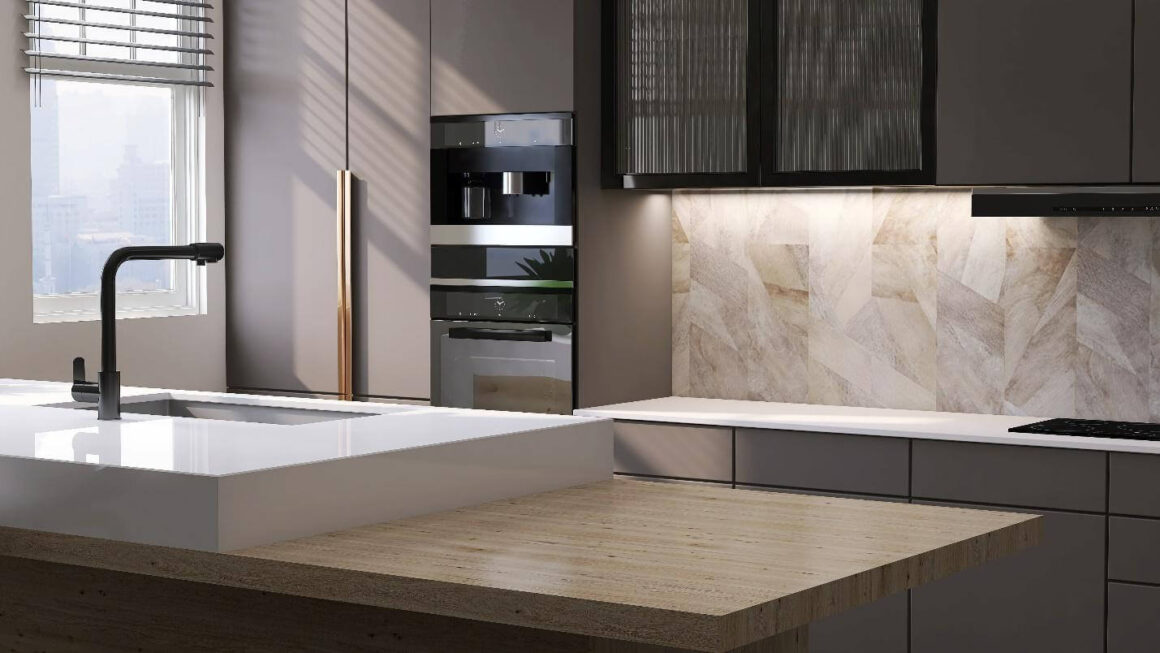 For very tight budgeters', the laminate countertop is a suitable option. Though they aren't that new and modern, their affordable cost makes them a good contender.
Laminate is a very easygoing material. It's easy to install and doesn't require frequent maintenance. But, on the downside, it doesn't offer any unique characteristics that could help you increase your property's worth.
Pros
Dirt Cheap (Compared to the available materials)
Easy to install
No fancy maintenance required
Cons
Doesn't offer any extras
7: Stainless Steel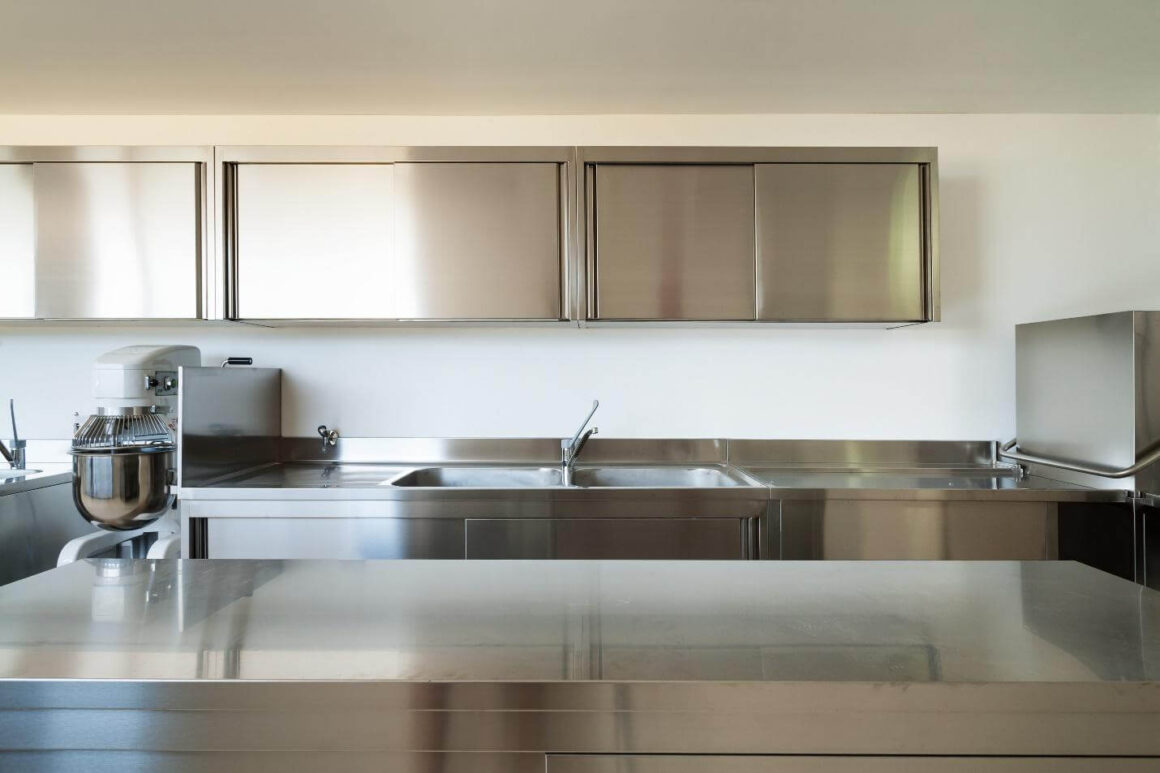 Stainless steel countertops offer a sleek, elegant, and clean look. They are suitable for almost all types of kitchens. Stainless steel is easy to clean. Plus, it doesn't get scuff marks easily.
However, it may lose its color, shine, and overall finish over time. Also, it's a noisy countertop material because of its surface characteristics.
Pros
Elegant and shiny looks
Easy to clean
Durable and long-lasting
Cons
Gets dull over time
Noisy material
Can get scratched easily
8: Soapstone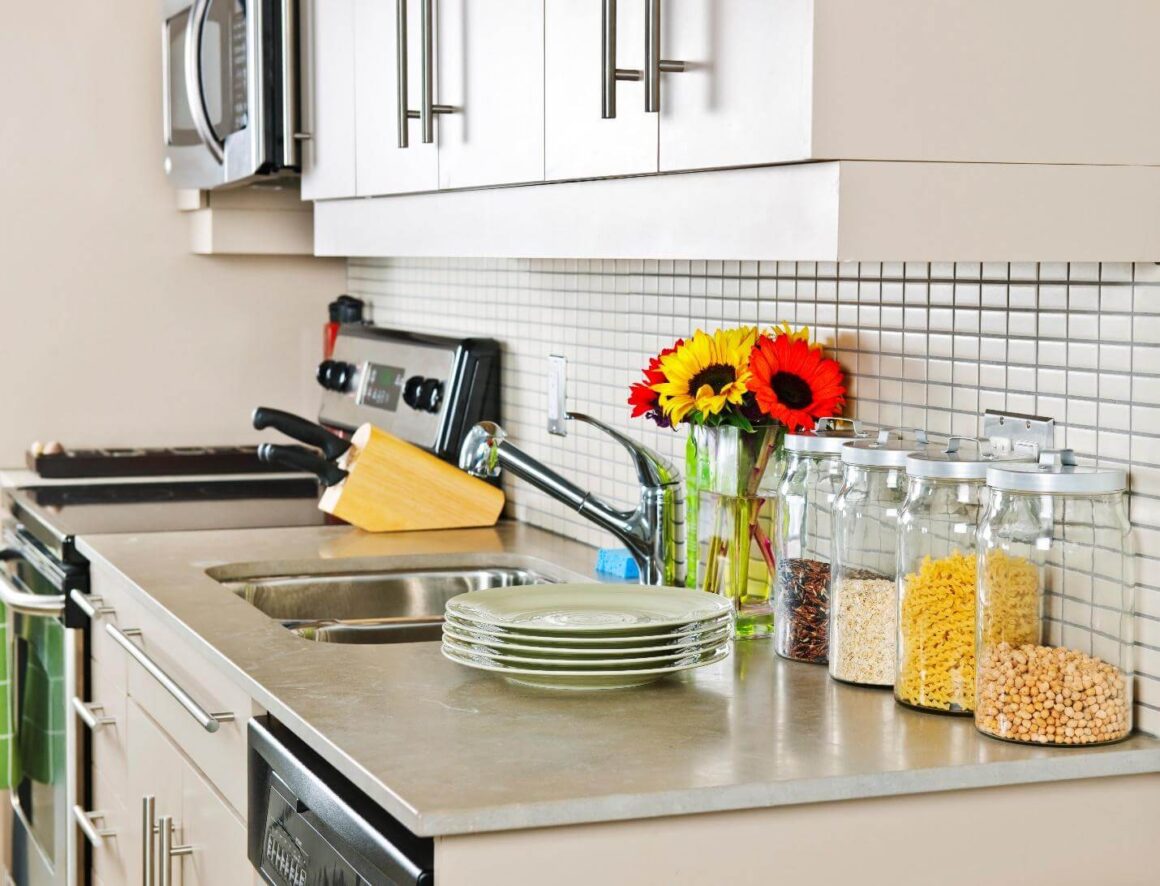 Soapstone countertops may look like marble countertops. However, their color tone and finishing are what make them different. Usually available in darker shades (grayish etc.), these countertops have a muted surface.
They don't offer that glossy finish. On a positive note, these countertops are pretty durable. Plus, they are heat, water, and bacteria resistant.
Pros
Heat, water, and bacteria resistant
Longer Lifespan
Unique Appearance
Cons
Limited Color Choices
Expensive
How to Clean Kitchen Countertops?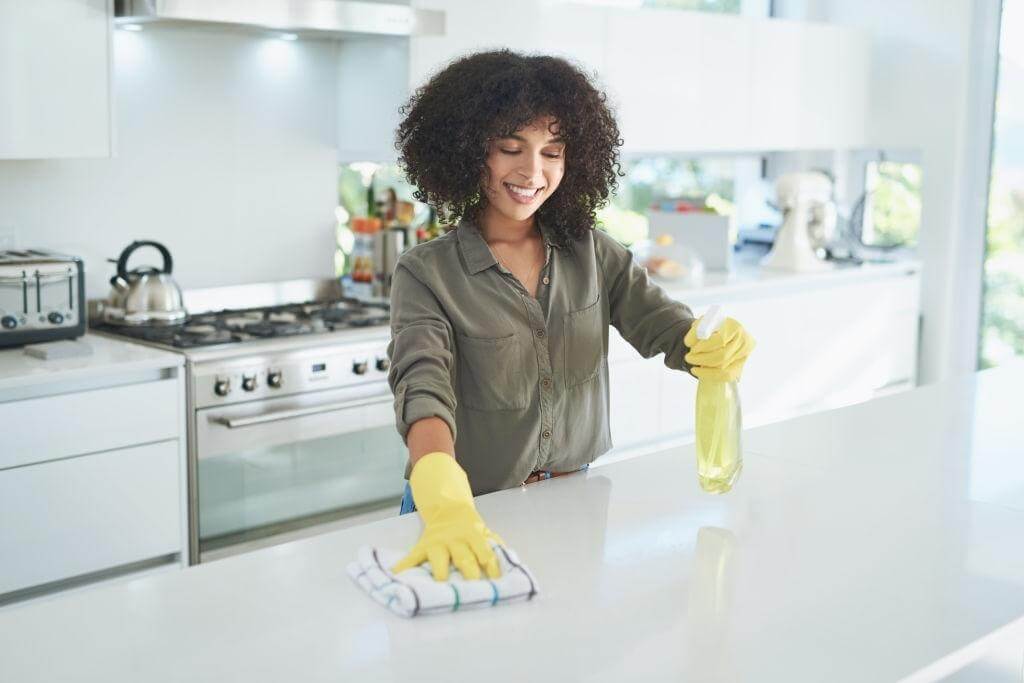 Regular cleaning and maintenance is a must, no matter which countertop material you choose. Regular cleaning helps you get the most out of these kitchen counter materials.
Here is a brief step-by-step guide on how to clean various kitchen countertops.
Stuff you'll need:
A couple of microfiber towels
Disinfectant wipes
Soap Dish water Mixture
A Sealer (for marble or granite countertops)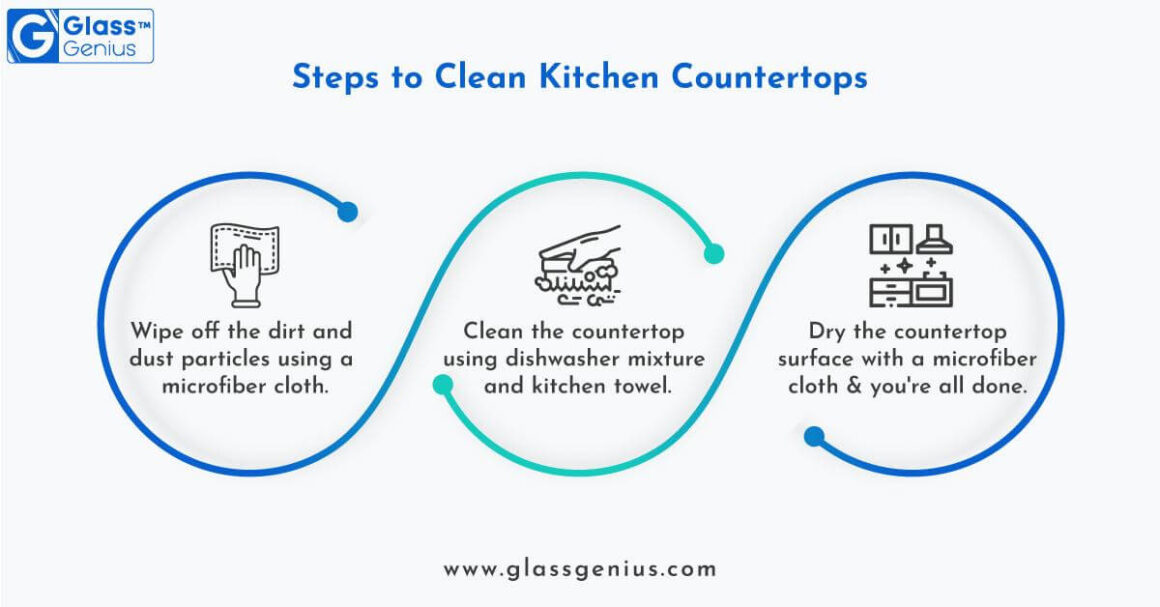 Step 1: Wipe off Dust particles
First and foremost, you should wipe off all the dirt and dust particles on your countertop. Use any clean microfiber cloth for this purpose.
Step 2: Add Soap Dish Water Mixture
Add some soap dishwater mixture on the countertop. Take a kitchen towel and dip it in warm water. Now, gently wipe down the counter. Ensure that you wipe off every corner for deep and effective cleaning. You may also use any cleaning agent instead of soap dishwater.
Step 3: Dry off the Countertop
Now, dry the microfiber cloth off the countertop's surface. Ensures that there is no soap-water mixture left. Once done, wipe off the countertop's surface with a disinfectant wipe to ensure no residue is left out.
Wrap Up!
So, now you know the commonly used kitchen countertop materials. All the materials we have mentioned have their own pros and cons. Some countertops are tough to clean, while some require professional assistance for installation. Out of all these countertop materials, tempered glass countertops really stand out. Their durability, aesthetic appeal, and customization room are something tough to overlook. We recommend buying your desired tempered glass panels from a reliable glass marketplace.