The idea of setting up a proper home office is tossed around so much. Building a work corner is very important. However, many people complain about the limited space they have in their homes. We are here to tackle the issue today.
You can totally make a small space look larger and brighter. All it takes is a bit of creativity and some smart choices. Here are some little changes that can make your home office seem brighter and bigger.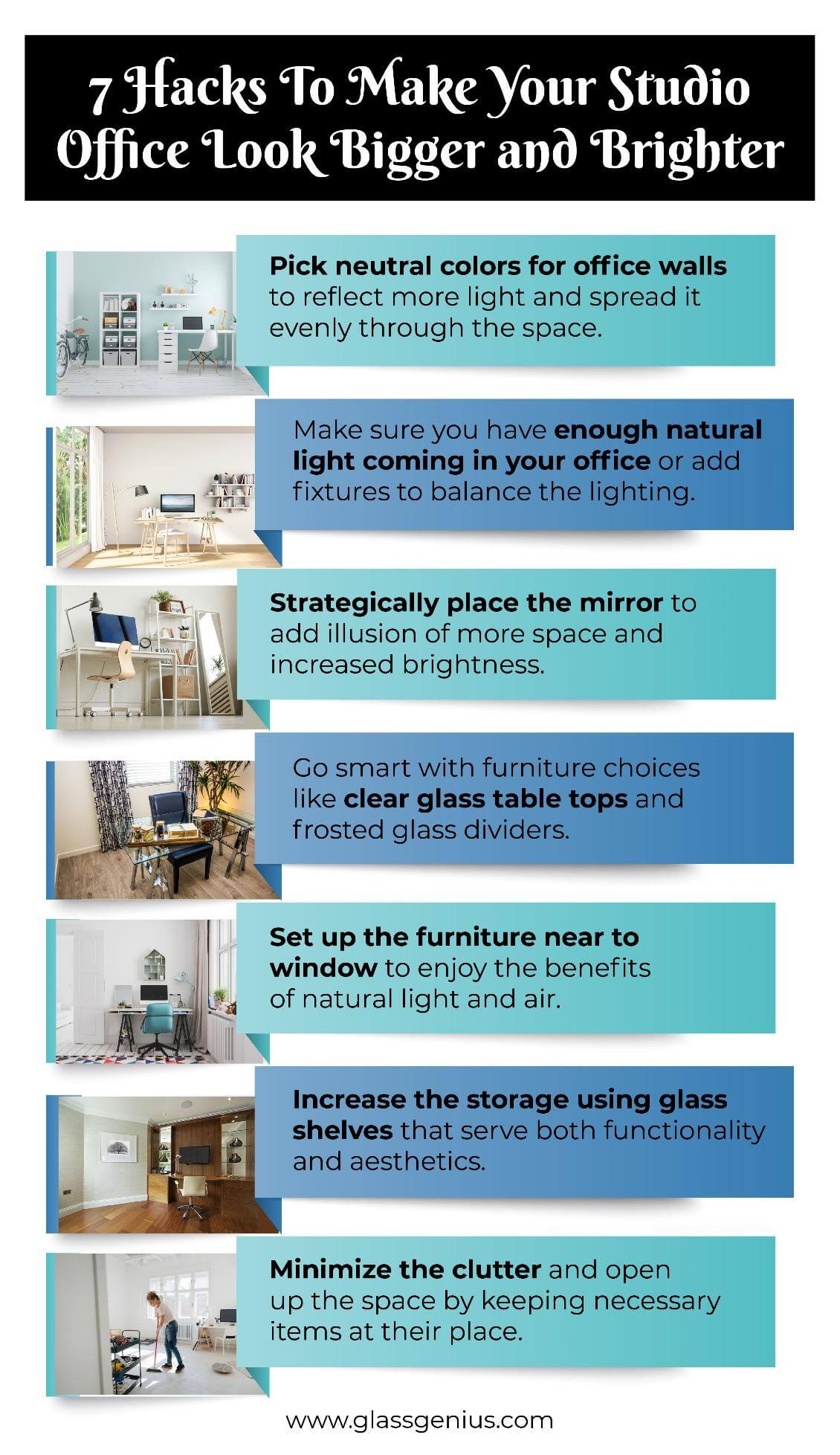 1. Use the Magic Of the Right Colors!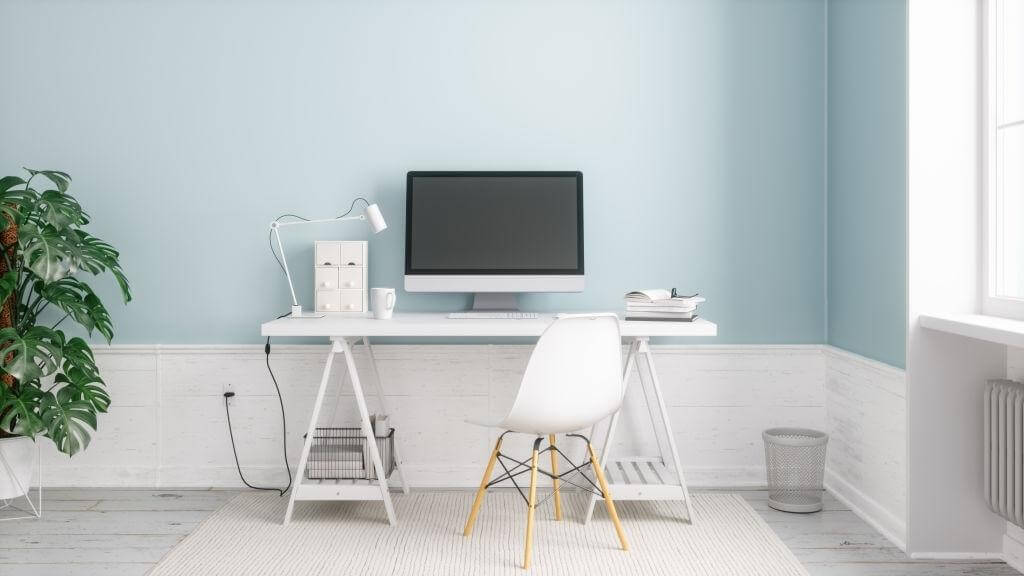 The bright colors can work wonders for opening up the space. You can create an illusion of more space by choosing the bright hues.
It's an established fact that light colors maximize the space. Neutral colors reflect more light and spread it evenly through the space, thus, opening up the interior. So paint the office walls with lighter colors. Using light tones doesn't mean that you have to cut down all the fun. Create a combination by using the "accent wall" concept. Add your favorite color to one of the walls while keeping the rest of the sides neutral. Go for soothing tones of greens and blues or choose beige and warm whites.
2. Light Up the Space!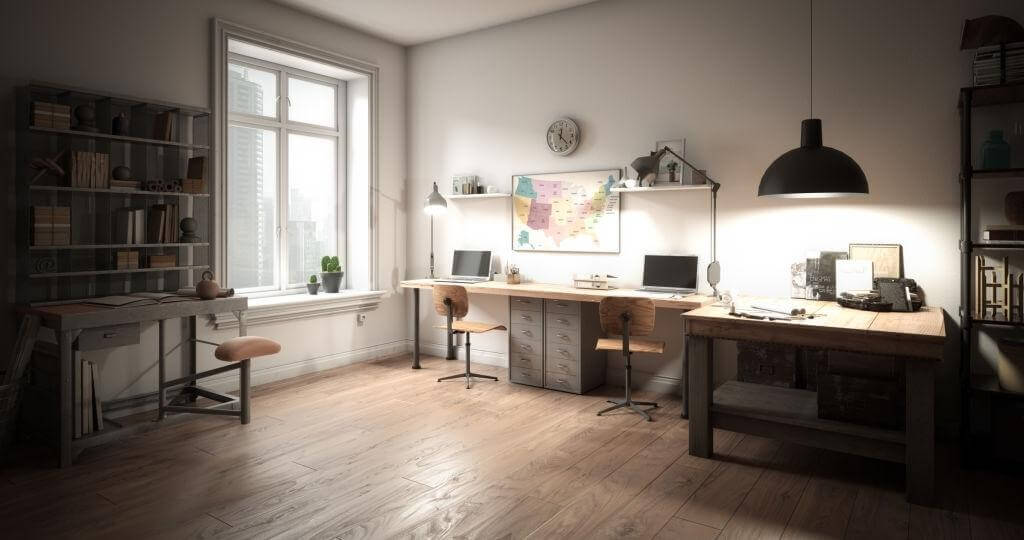 Lighting is of the essence to make a space look larger and brighter. If your workspace has a huge window or outlet to the natural light, you are good to go!
Otherwise, maximize the space with artificial lighting. Go all out on lights. Use energy-efficient light fixtures. Invest in table and ceiling lamps. Excessive lights make any interior look bigger. So leverage this concept to enhance your home studio office.
3. Reflect A Classic Appearance!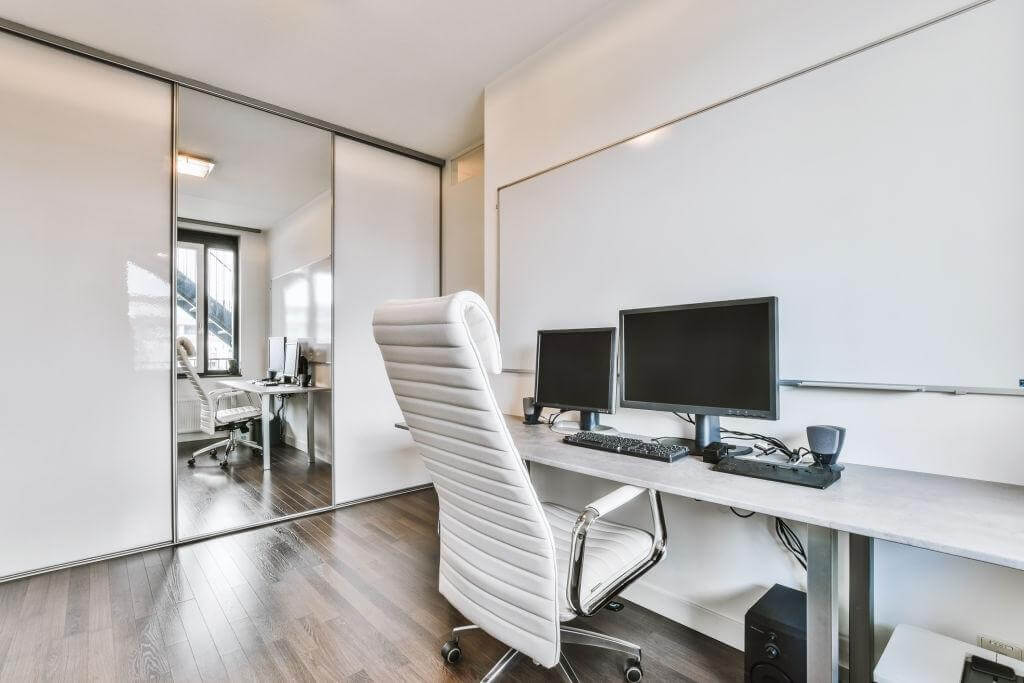 Mirrors are proven to be great for creating an illusion of space. They have reflective surfaces that reflect light and make the space look bigger. So make sure to add a statement mirror in your home studio office.
Strategically place the mirror to reflect maximum light and make the most of it. Mirrors are a symbol of class and luxury. They add an exceptional class to the interior. Use this brilliance to enhance your working space.
4. Go Smart With Your Furniture Choices!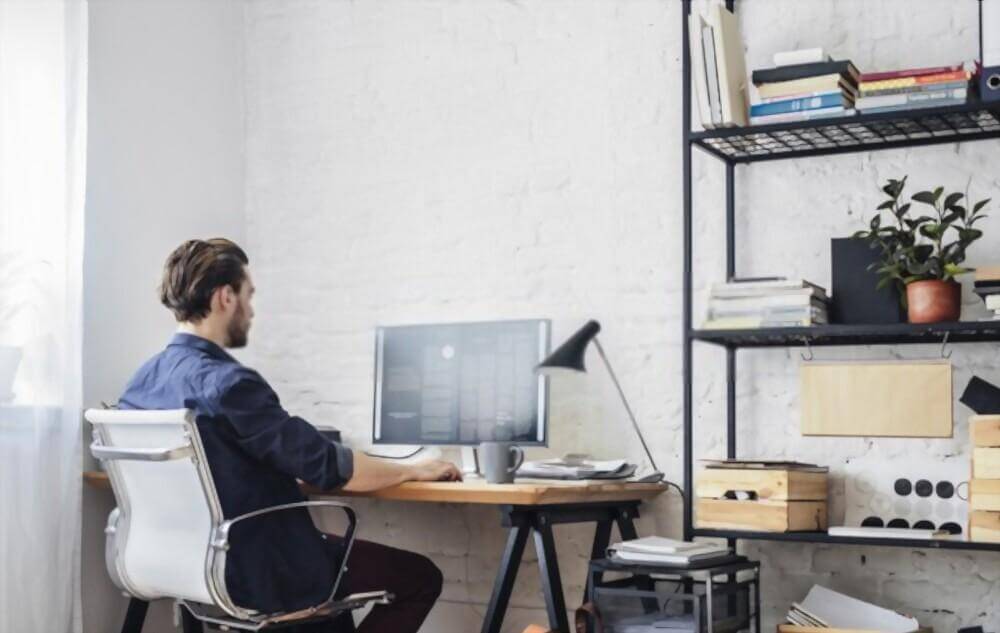 Furniture takes the most space in any office, be it the home setting or corporate space. So make sure that you invest in the right items.
It's the era of multipurpose and light furnishing items. Contemporary items are typically lightweight and take up less space. Both these qualities are much needed to set up a small studio office. So get smart furniture items and leave some open space in your home-office.
Another tip for opening up your office space is to use clear surfaces. For instance, use glass tabletops instead of wooden ones. Prefer frosted glass room dividers to wooden partitions. You also have the liberty to demonstrate your style through custom cut glass items. Choose custom tempered glass tabletops for your office and make a subtle style statement.
4. Set the Furniture Wisely!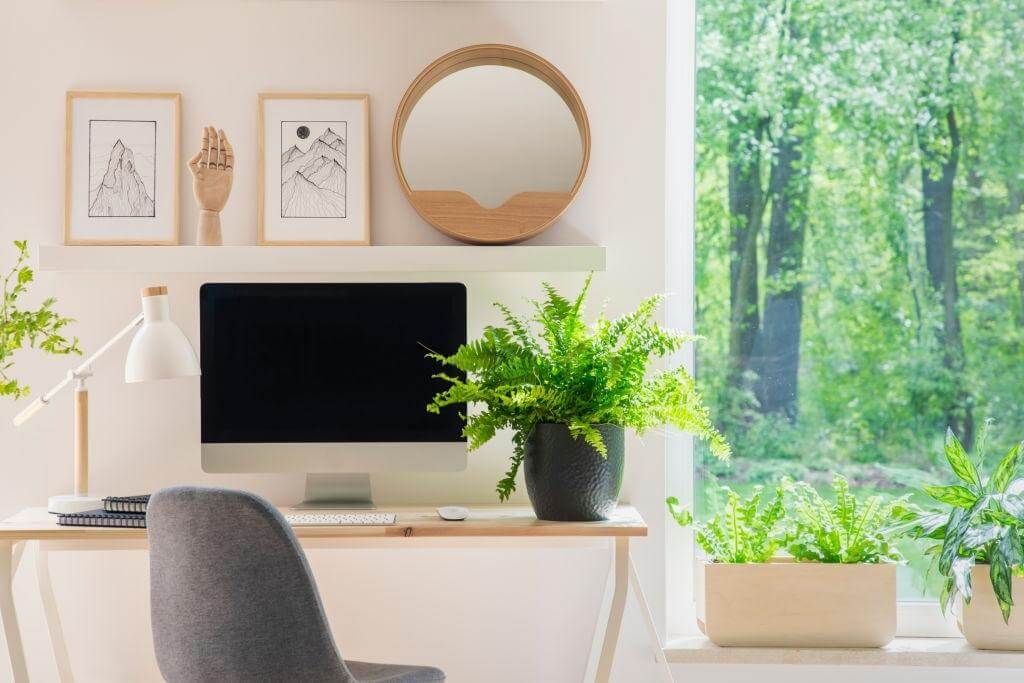 When it comes to setting the office, you need to think space-efficiently!
Placing the furniture against the wall can help some serious space. If you have a window, set the table facing the window to give you an outlet for fresh air during work. Minimize the unneeded accessories. Don't block the pathways with furniture items. Keep the space open by moving the least used items sideways. Also, try coordinating the furniture with the walls to create an illusion of more space.
6. Optimize the Storage!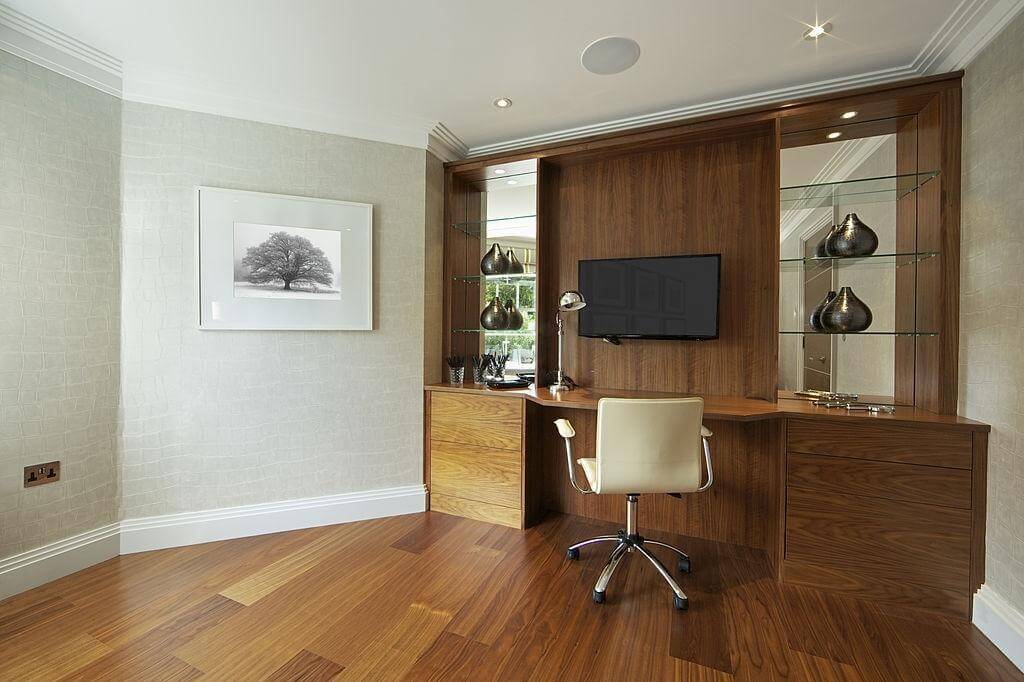 Every inch and centimeter counts when you have limited space. The vertical space usually goes unnoticed in our homes and offices. You can conveniently bring it to use by employing floating shelves.
Floating shelves not only enhance the storage space but also add an element of style to the space. You can put your office documents and accessories on the shelves and save horizontal space. We recommend glass shelves as they allow the uninterrupted flow of light. Use custom tempered glass shelves to hold your office essentials. There are many other options like frosted glass, tinted glass, or decorative glass for floating shelves. Just order glass cut to size and perk up your office storage space. 
7. Cut the Clutter: Common but important!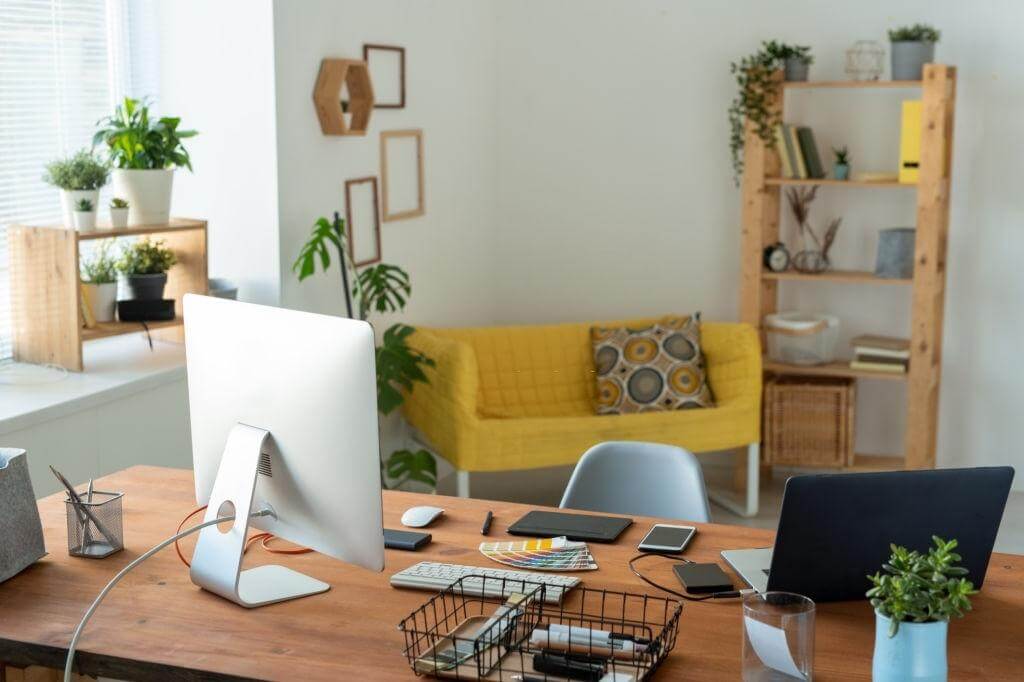 Make sure to minimize the clutter. Assign places for all your essentials and keep everything at its place. Align the cables and keep them close to the plugs to avoid tangling them. Avoid the clutter in every way possible. As it would cramp the place and make your home office look smaller.
Some Final Words!
A separate working space is the need of the hour. It doesn't need to be very huge to provide you with a working environment. Just use the smart ways to maximize the space and enjoy working in a dedicated workplace!