Mirrors are much more functional than randomly hanging them in the center of a wall. Bedroom mirrors are a perfect addition to enhance the glamor of modernly styled bedrooms or any other space. Mirrors reflect light, of course, we all know this, but they can reflect the wider space as well. Mirrored wall decor can illuminate the space, make it appear bigger than reality, and hide imperfections perfectly!
Mirrors – In Vogue Or Outworn?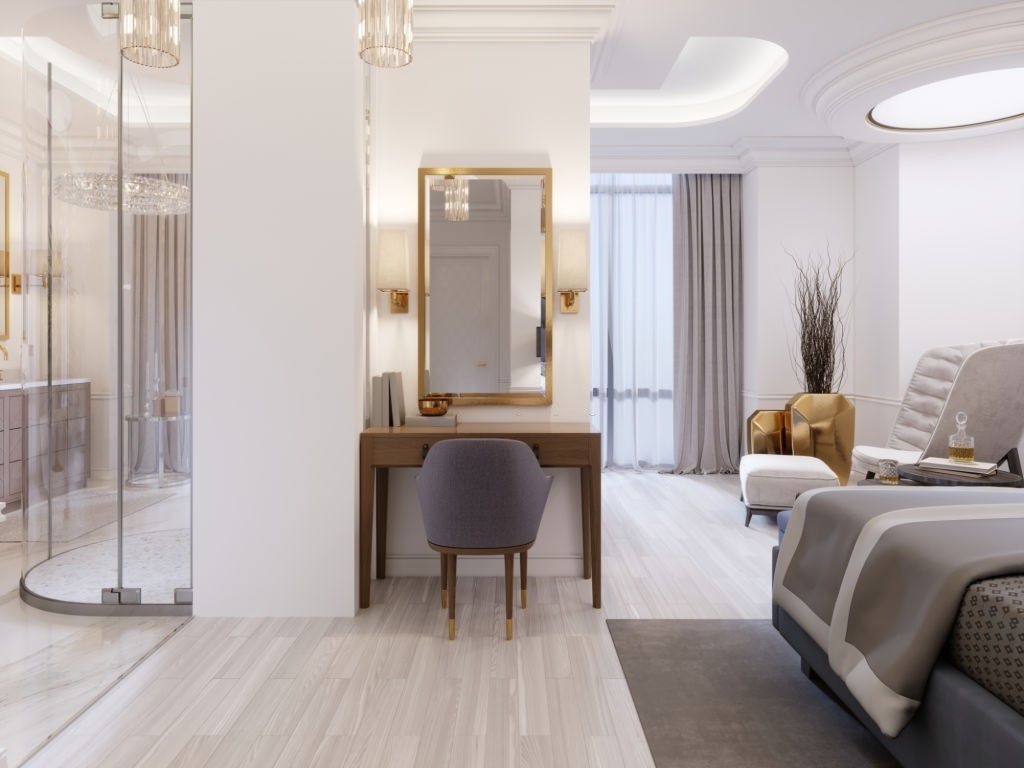 Well, in answer to the question, are bedroom mirrors outdated? It's a partial Yes and partial No! Yes, because the wall mirrors roughly installed in the center of the wall, without any purpose except the decoration purpose, are of no use. According to modern mirror hanging techniques, mirrors should be strategically placed in a way where they can reflect more natural light, double up the space, and create a statement decor. So, here we have depicted some appealing and sparkling mirrored wall decor tips, so one cannot stop glaring at your walls.
Perks Of Decorating a Wall With Mirrors?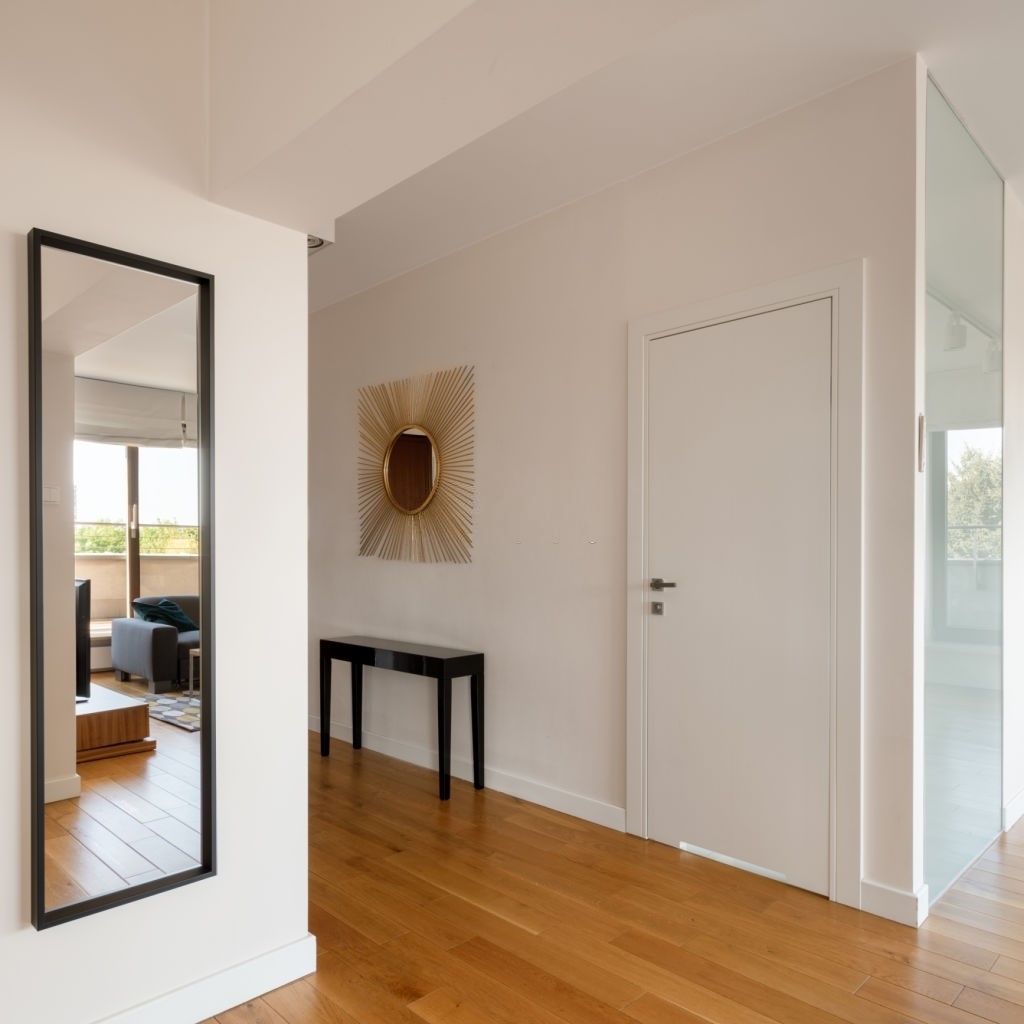 One may ask, what's the need of decorating house walls with mirrors, right? So, the basic reasons to add mirrors on either of the four walls of any space are because;
A mirrored wall decor is considered to be the most luxury interior decor strategy that can be done without spending buckets of dollars.
Mirrors installed near some natural light source, will reflect and spread more sunlight all over the surroundings, so you can save some energy bills.
In compact rooms, mirrors reflect the space and make it appear doubled up.
You can increase your property's sale value by making maximum use of mirrors and glass for the house's interior and exterior decor.
Keep a check on your outfit, and overall appearance, or do the last touch-ups before leaving.
Mirrors can be a great help to accentuate your most precious decorative items or you can create a focal point.
Decorate Mirrors On The Wall Fairly- Tips & Tricks
Create Dazzling Bedroom Mirrored Headboard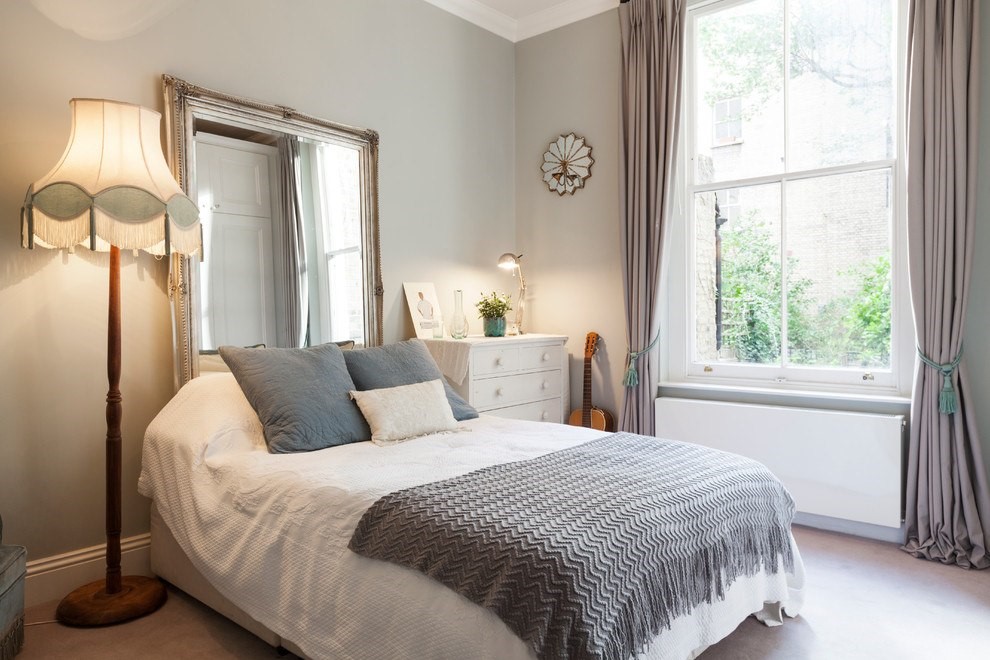 Your bedroom space is more than to settle your sleep somehow, it should be cozy and the most admiring space in your house. So, insomnia patients can stay warm and comfortable at sleep time. A mirrored headboard can ease the struggle of achieving nice interior decor and you can DIY take up this art to create a fully admired bedroom interior.
Blend a Cozy Vibe With Ignited Fireplace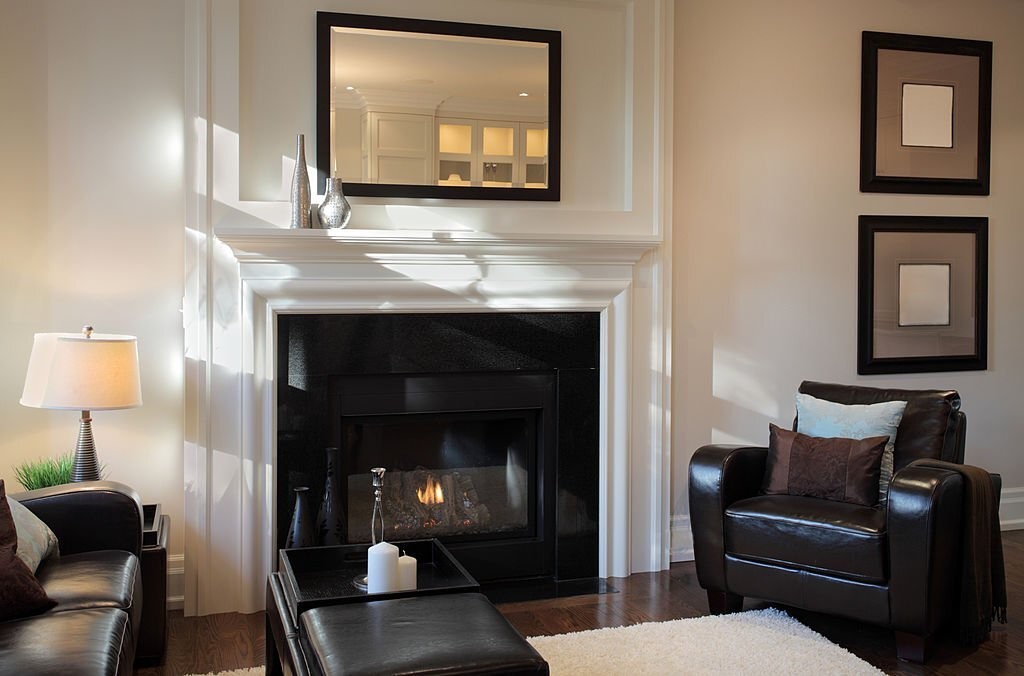 In winter, your fireplace is the most used area, so make it aesthetically appealing. Well, if you have a little fireplace or don't want to go overboard with the interior baubling, place a nice mirror above fireplace. Make sure it won't be bigger than the size of a fireplace to create a perfect positive vibe around.
Scale Large Mirrors At Stairway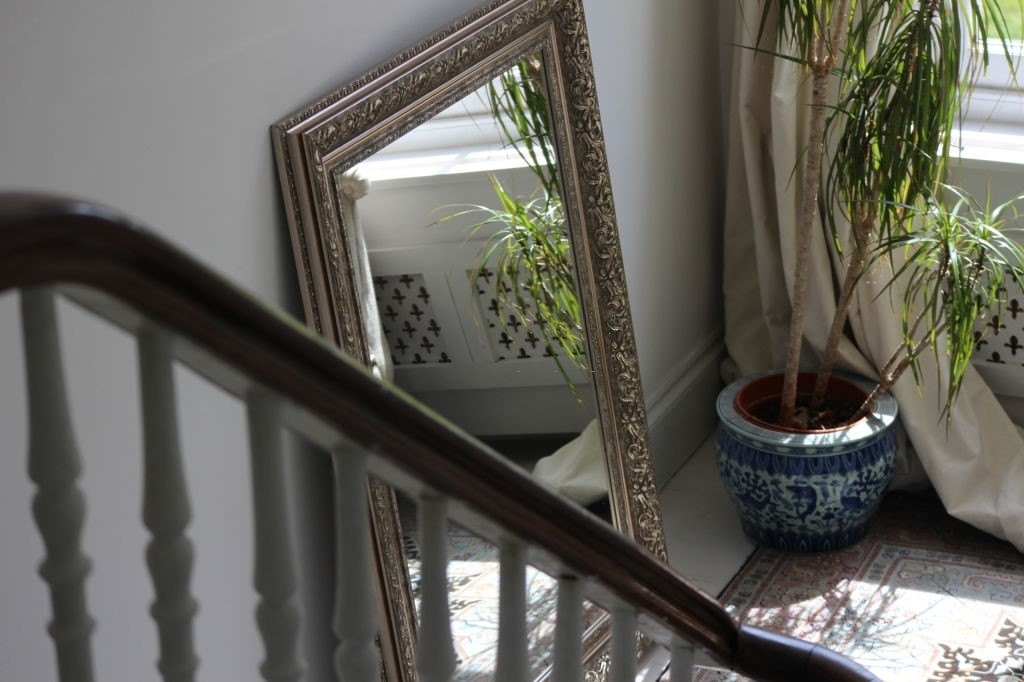 Little spaces can be hard to decorate but one right step can save your time, effort, money, and space aesthetics. That's the placement of large mirrors at the stairway. That's mostly the confined space in small apartments, so it creates an illusion of doubled area.
Random Mirror Sizes But Shapes Matters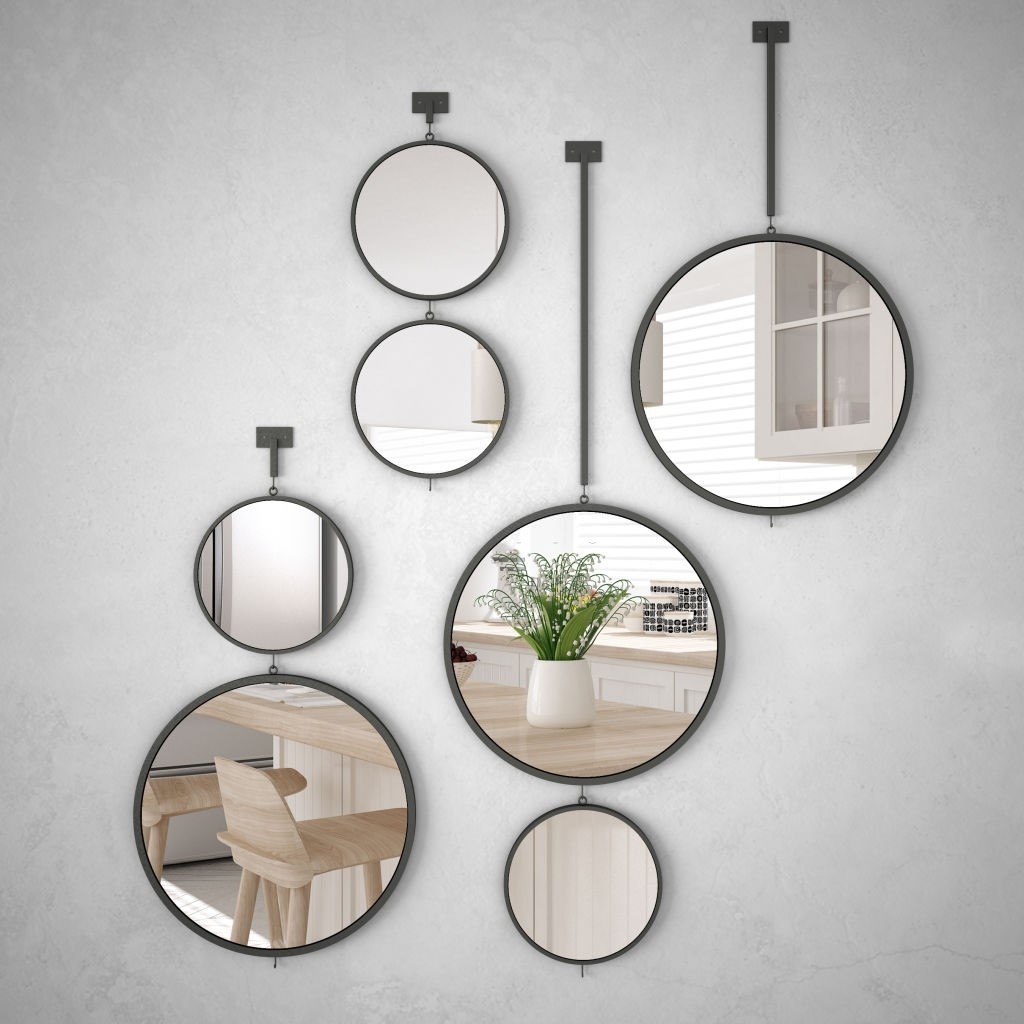 Keeping in mind the moderate size of mirrors, you can avail installing random mirrors on either wall- the best one among wall decor ideas for capacious areas.
Overlapping Would Never Go Bold
Placing 2 to 3 mirrors on consoles, overlapped on one another marks a tasteful interior decor trend. Make sure you have placed mirrors with entirely different shapes, so each of them would reflect its beauty.
Buy Effortless Decorative Mirrors!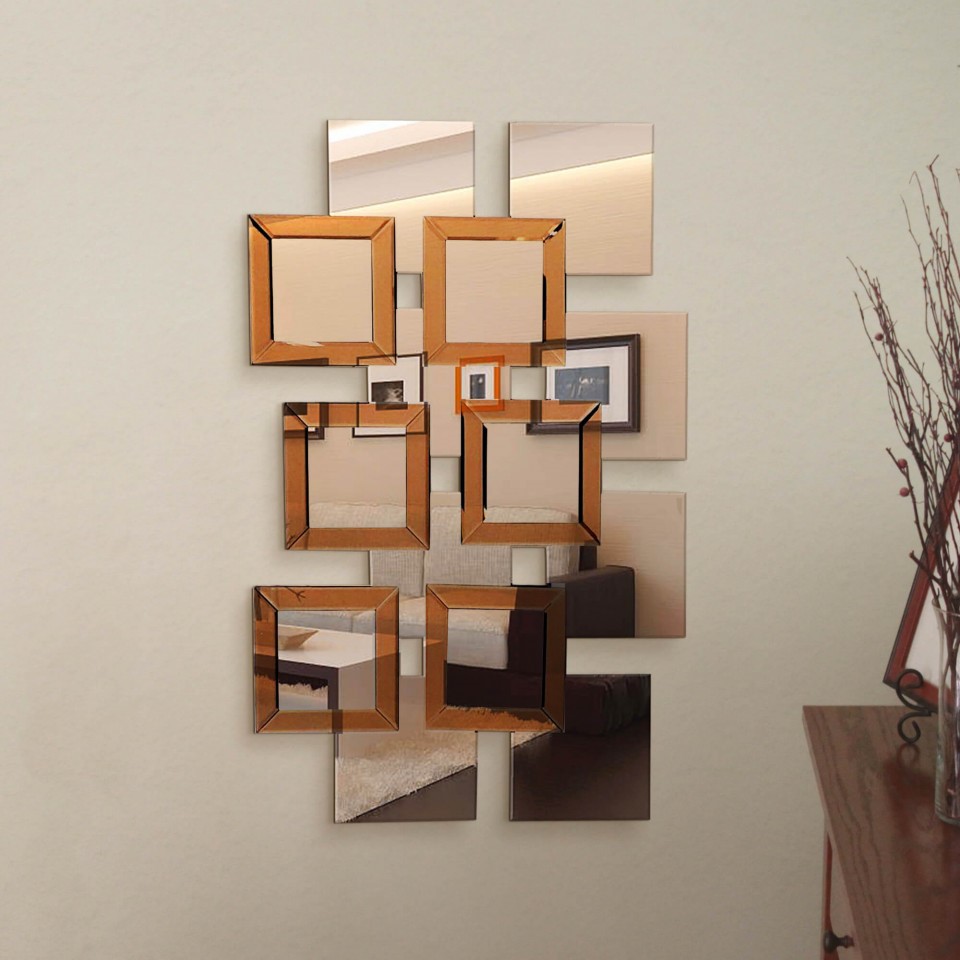 Here's a ready-made effortless option for those who don't have enough time to spend DIYing creating mirrored walls. Right, it's buying ready-made or customized decorative mirrors from Glass Genius to save your time. You are just one step away from achieving the most attractive contemporary interior decor! That's your purchase from Glass Genius, where you get desired wall mirrors at comparatively discounted prices.
Enrich Your Space With Mirrors!
Try bringing more and more natural light into your space with the help of wall mirrors. The above-mirrored wall decor ideas make any space a luxe! Or you can create a double check by placing a candelabrum in front of the mirror, this way you can create a focal point.