The significance of bathroom mirrors is not limited to reflection for makeup & shaving. They play a vital role in adding brilliance to the interior, doubling up the bathroom space, and decorating the interior design to enhance the bathroom utility. To accomplish this, you might be searching for some unique bathroom mirrors ideas that will shape your bathroom into a lux area. However, you should have a couple of considerations in mind before searching out modern bathroom mirrors. These considerations will not only help you choose the right mirror but also make the bathroom space an incredible area for daily use.
Examine Your Bathroom Space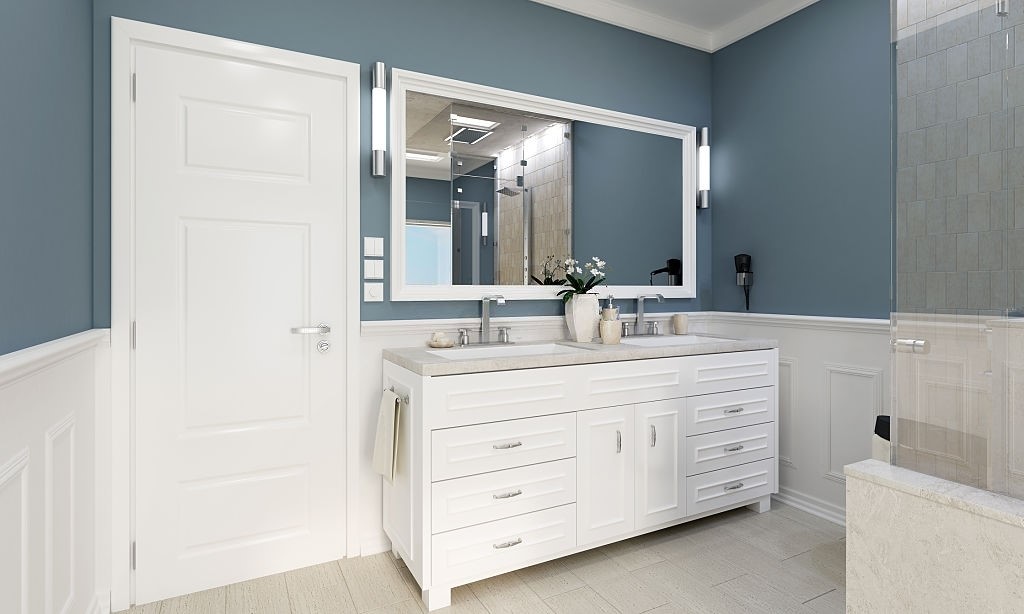 The mirror should always match the bathroom style and size. Every inch of the bathroom plays a decisive role in designing the bathroom and gives an appropriate space. Tile colors, quality of hardware, lighting, and bathroom shape are vital for any bathroom decor. The thing which gives the utmost finishing is the mirror which no other component can provide.
It all depends on the strategy you follow to design the space. If you have a small bathroom size, the strategy must be a minimalist bathroom design. Once you know the bathroom style, choosing the right mirror for your bathroom becomes much easier.
Search Various Modern Bathroom Mirrors Shapes and Choose The Best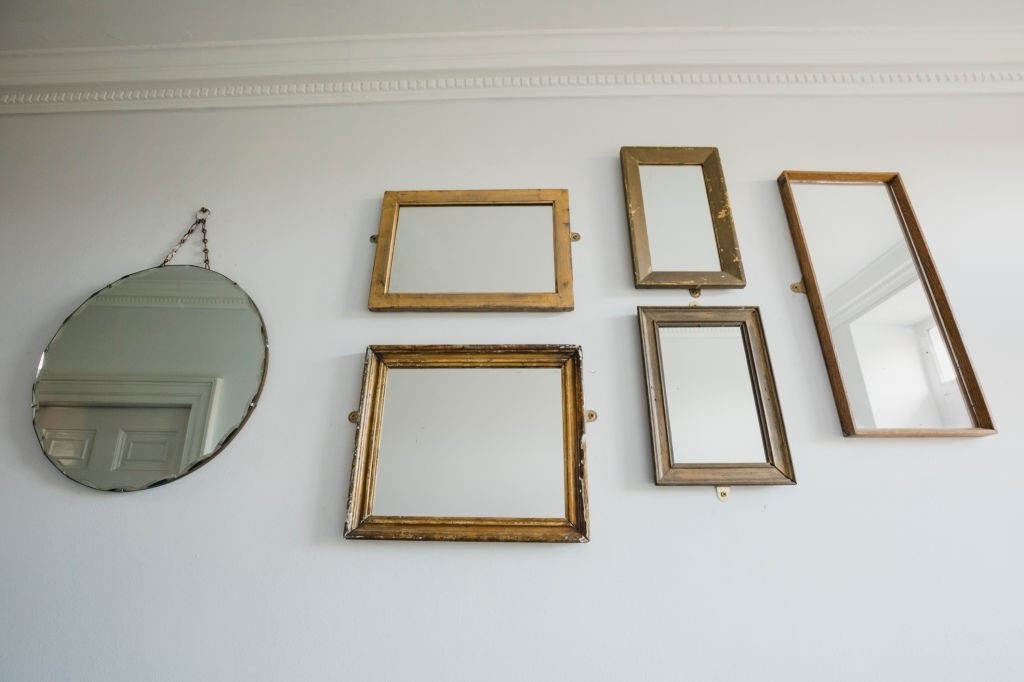 At present, wall mirrors are available in numerous types and styles to make the bathroom absolute, bright, and wider. To help you choose the right style of bathroom mirror, we have described this by categorizing it into various aspects. All you have to do is to choose the mirror that complements your needs and enhances the functionality and convenience.
Mirror Shapes
Whether you want a commonly used mirror shape or a fan of the unique-shaped mirror for bathroom, the shape should be according to the bathroom size and style. You can choose some artistic style of framed mirrors that make the area.
Round, Oval, or Curved Mirrors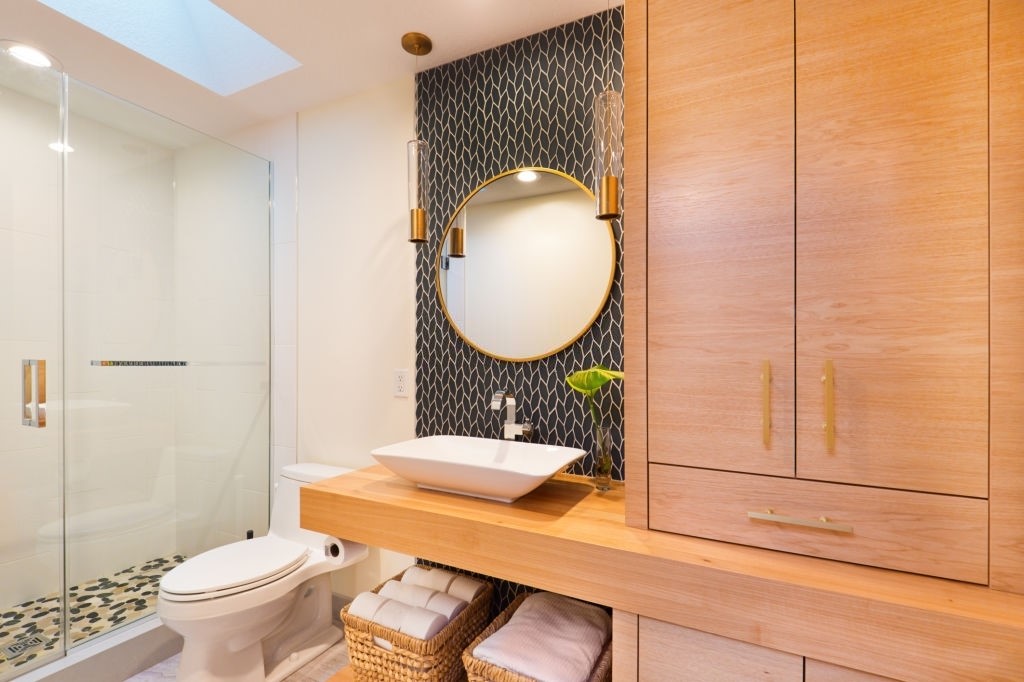 Round bathroom mirrors give a minimalistic appearance due to their simple design. It usually fits a small bathroom and takes less wall space.
Square or Rectangle Mirrors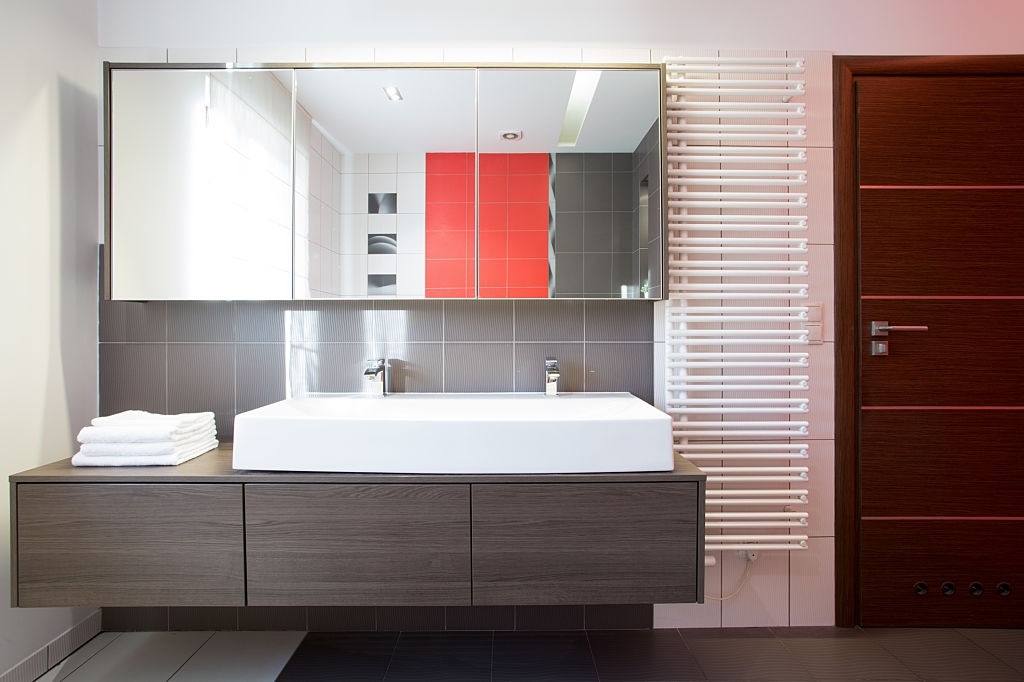 Rectangular bathroom mirrors give a wider and more spacious look that is ideal for vertical bathroom design. Moreover, the rectangle mirror for the bathroom can shape in versatile decor ways to make it a great piece of bathroom decor. This is mostly used as a mirror shape in a bathroom.
Choose an Appropriate Mirror Type
Framed Mirrors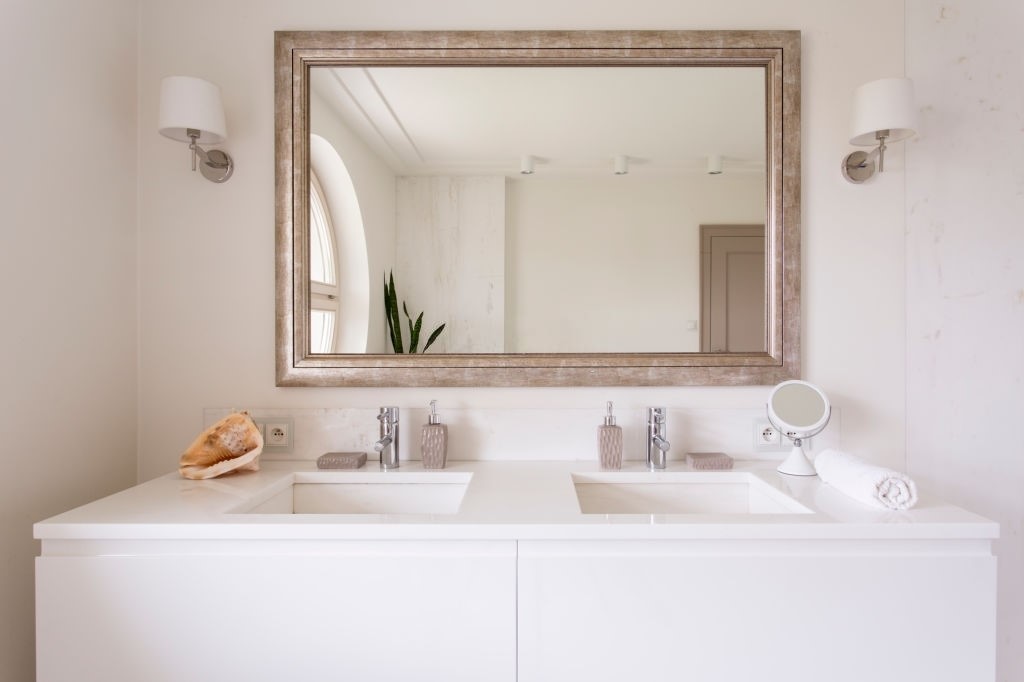 If you like to add some decoration around the mirror, mirrors with amazing frames can bring some art to the bathroom decor. Framed bathroom mirrors are available in endless designs and material options.
Frameless Mirrors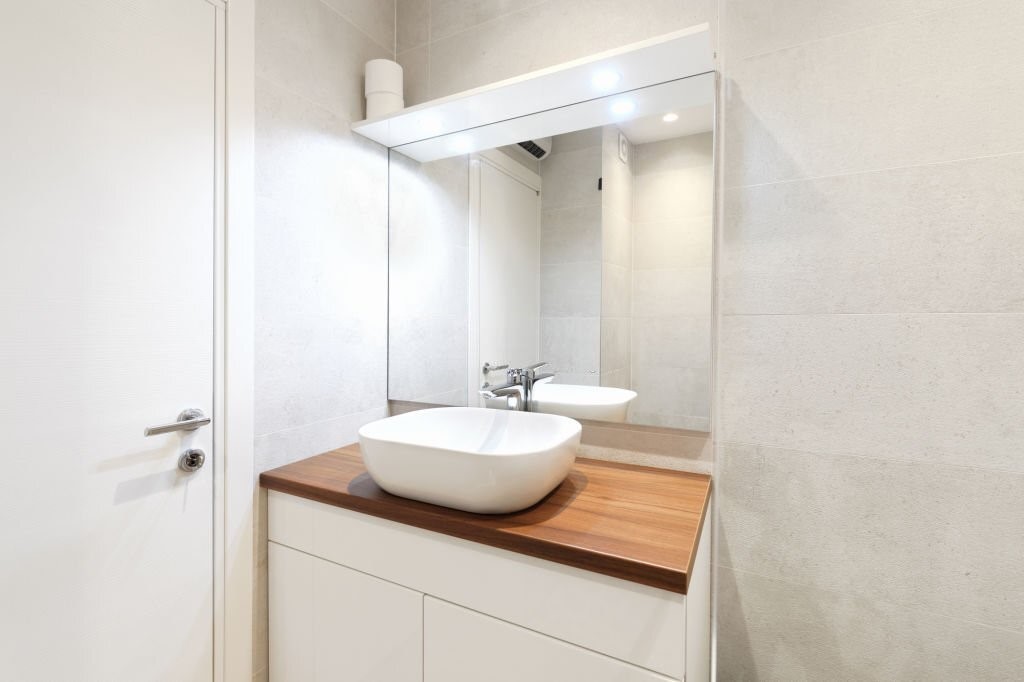 This mirror has no frame at all, making it ideal for small bathrooms to give a minimalistic bathroom interior. This creates a wider bathroom space and looks modern and brings elegance.
Decide on Frameless Mirror Finishing
Beveled Edge
Never ignore the edges when buying a frameless mirror. Beveled edges are stylish and modern compared to flat ones. They give an incredible reflection that fulfills the need to have a frame around the mirror.
Flat Edge
For a simple and clear image reflection, flat-edged mirrors are good to go. They don't create any distortion whatsoever and make a simple and real reflection of your bathroom interior.
The Lighted Mirror for Dark Bathrooms
Modern lighted bathroom mirrors are the most functional mirrors which have anti-fog technology to keep the moisture away from the mirror surface. Also, the mirror with lights around it has smart touch sensors to give you the ease of switching lights on / off.
LED Lighted Mirror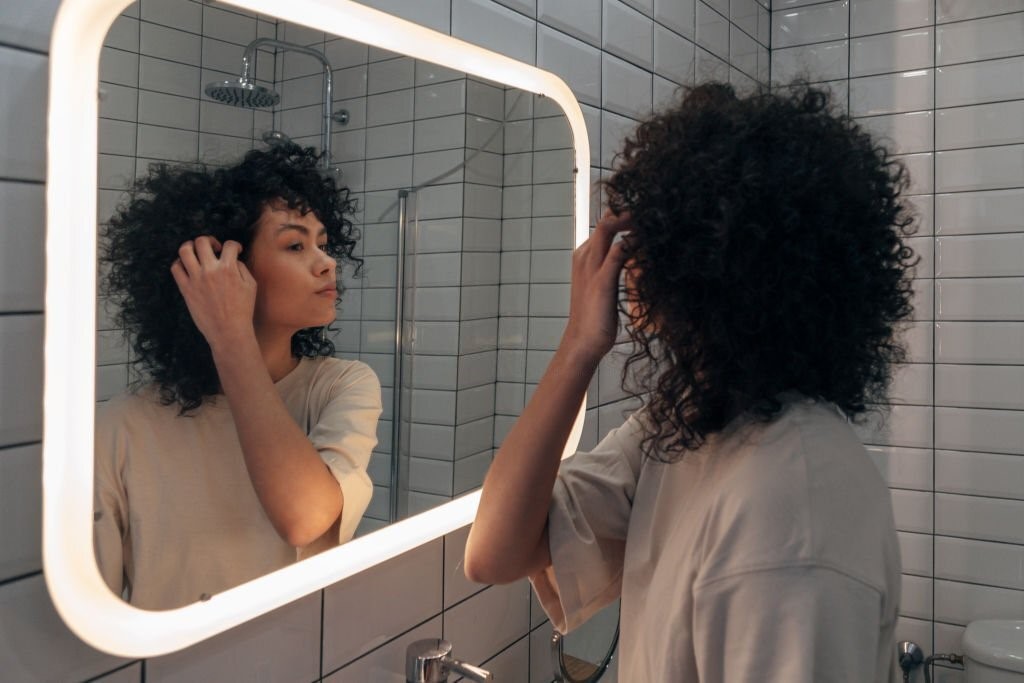 An LED mirrors with a frosted stripe entirely brighten up your bathroom. It is perfect for flawless makeup or shaving. Moreover, the frosted stripe along the boundary of the mirror looks beautiful and elegant.
LED Backlit Mirror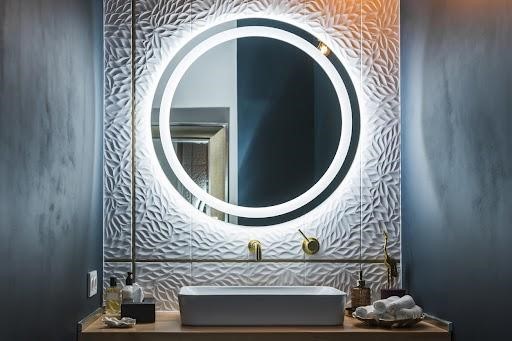 The backlit mirror has LED light emitting from the backside boundary of the mirror. It also brightens up the wall behind the mirror. Backlit mirrors add a luxurious ambiance to your bathroom.
The Right Mirror Size
Well, the choice of mirror size is mostly a matter of personal preference. However, with that said, you must consider a few things in mind when selecting mirror sizes for your bathroom. Remember the following keynotes in order to get a perfect mirror size for your bathroom:
The width of the mirror should not exceed the width of the vanity or the sink respectively.
Note the height of the bathroom ceiling and use the mirror height accordingly.
Use that much size and dimensions which can reflect the bathroom lights to various angles so you can gain maximum out of it for excellent use.
If you have small wall space, don't force it to hang a large mirror so that you can keep it clutter-free.
Never forget to check the overall bathroom size when using the mirror in that bathroom. For a low ceiling bathroom, use horizontal mirrors or small vertical double mirrors to cater to your needs.
Key Takeaways!
Various bathroom mirror ideas are available to choose from. Whatever buying decision you make regarding bathroom mirrors, the choice should be based on your budget, bathroom size, level of natural lighting, and style of bathroom interior. Additionally, you must also consider other factors like the purpose and functionality of the mirror you want such as frameless mirrors that work best to make elegant bathrooms and framed ones that add some decorative addition. Also, mirrors with lights eliminate any need to have some windows or artificial lights all around the bathroom. Hence, think twice before buying a mirror for the bathroom to get rid of mirror replacement costs in the future.