A glass shower enclosure not only gives a different look to your bathroom but can also last for years. That's because a glass shower door is durable and requires less maintenance. Homeowners can customize their glass shower enclosure in so many ways. One option is to choose from the range of custom shower door glass options. You can go with clear glass or frosted glass. The choice is always yours as many different shower door glass options are available.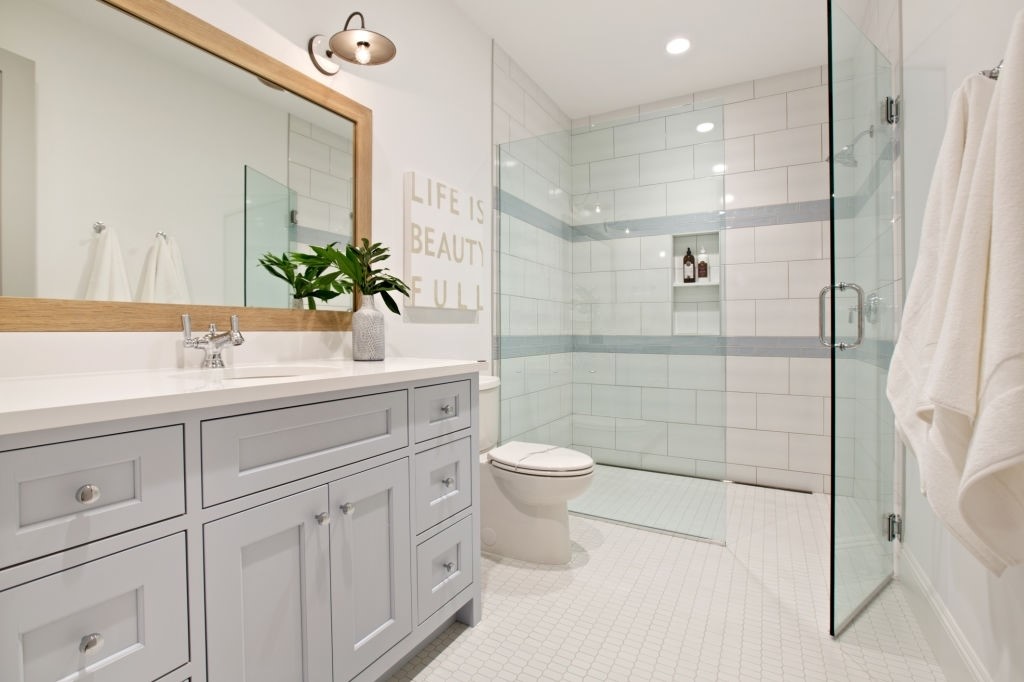 Different Types of Custom Shower Door Glass Options
Let us take a look at different types of glass shower door options. Choosing the right glass type can give a different touch to your overall bathroom décor.
1: Clear Glass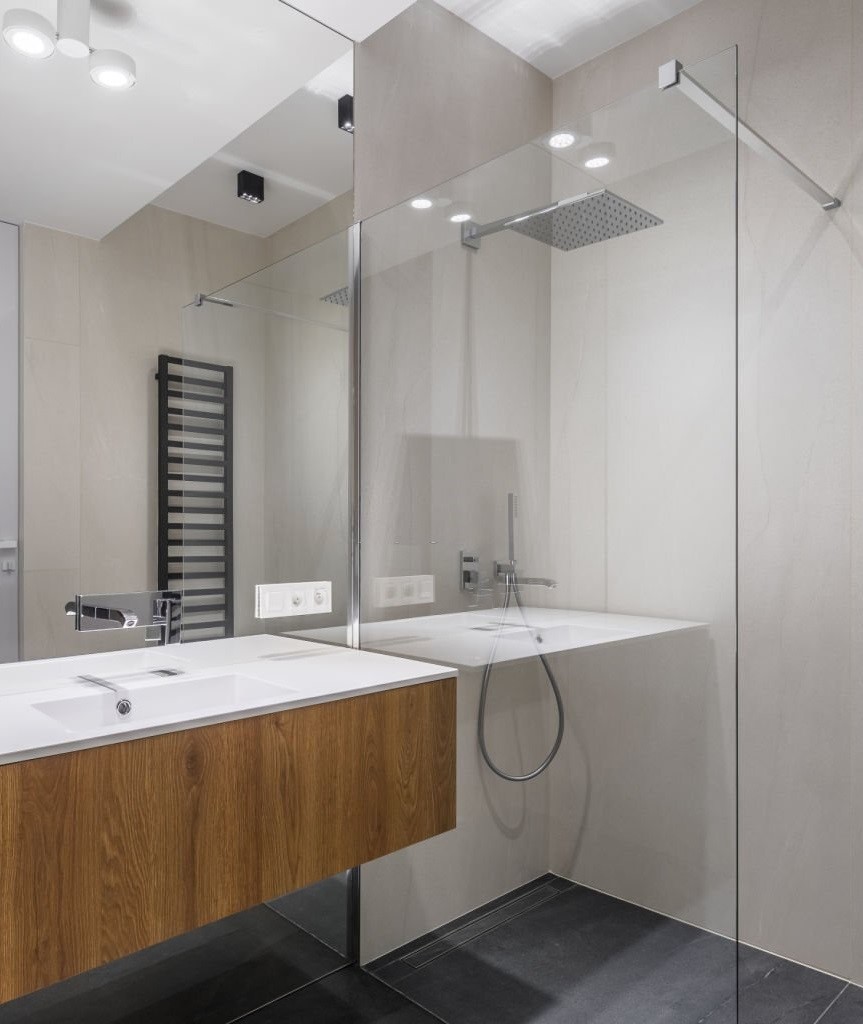 As the name says, it's a clear glass without any texture on it. You can see through the glass, and it gives a clean look. A clear glass shower door is ideal for those who prefer a simple, clean, and elegant look. It makes your bathroom feel and look bigger than its actual size. Clear glass is quite popular among homeowners as it lets more light pass through and has a minimalistic design.
On the other hand, clear glass doesn't hide any stains or dirt as it's a transparent piece of glass. So, it may require cleaning more often. It usually costs around $400 to $1000.
2: Rain Glass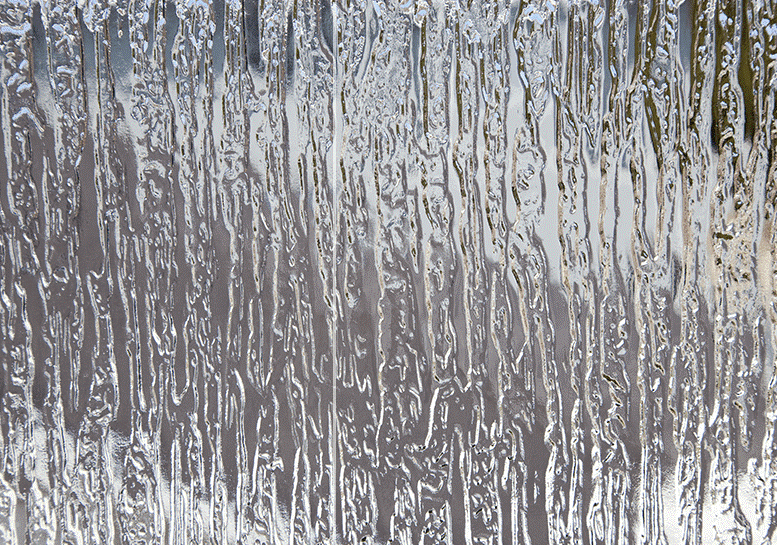 Rain glass shower doors are another popular glass option for shower doors. A rain glass basically has a defined raindrop pattern on it. This pattern gives it a stand-out look. Further, the raindrop pattern also makes it a good option for those who want privacy as well. Note that it can be a bit tough to clean this glass type because of its textured pattern.
The unique pattern doesn't let the light pass through directly. So, the rain glass shower door offers a unique design along with good privacy. This glass type would best suit a large bathroom. Rain glass could cost anywhere from $150 to $250.
3: Frosted Glass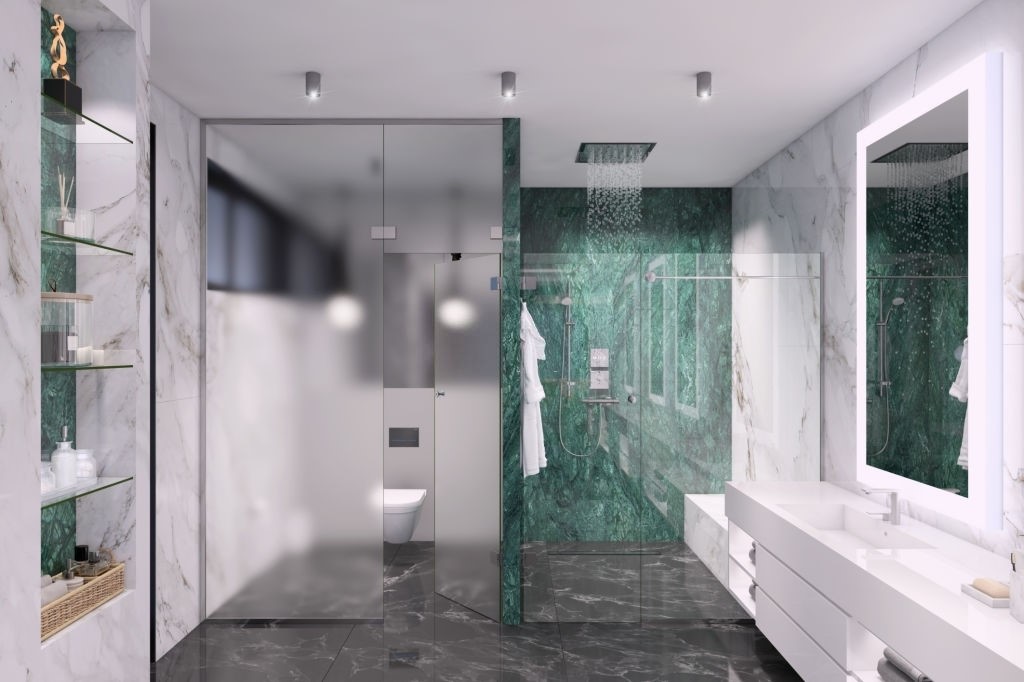 If privacy is your primary concern, you can go with the frosted glass shower door option, eyes closed. Also known as opaque glass, it has a smooth opaque pattern that doesn't let anyone see through the glass. Moreover, it also lets the light pass through.
Compared to clear glass, frosted glass is relatively easy to clean. It can hide some of the stains, grime, or dirt. However, it is best to keep it clean to prolong its life span. Frosted glass costs around $300 to $1000.
4: Low Iron Glass
As evident by the name, a low iron glass contains less quantity of iron. The absence of some amount of iron makes the glass super clear, and maximum light can easily pass through it. Low iron glass doesn't have that greenish tint (sometimes blueish) because of its low iron composition.
A low iron glass shower door can enhance your bathroom looks in different ways. It would make your bathroom look spacious. Also, it's a good option to highlight the beauty of your shower walls. So, low iron glass tweaks the beauty of your bathroom.
If you want a super clear (High-Definition) glass shower door with a clean and modern look, low iron glass is the right shower door glass option. To maintain its clear look, you will have to clean it after almost every shower. Any dirt or grime on it can ruin its looks. It usually costs around $350 to $450.
5: Shower Door with ShowerGuard®
ShowerGuards are shower doors that come with special coating on them. This coating stays for more than 15 years. Standard glass shower doors can look old after some years of usage. In addition, hard water, stains, and soap residue can harm their look. ShowerGuard® are those shower doors that don't change their appearance even after years of usage. They basically have a special clear coating on top that makes them look clean and modern no matter how you use them.
They require minimal cleaning and are ideal for enhancing any bathroom's looks. ShowerGuard® glass shower doors cost around 30% more than the standard glass shower doors.
6: Tint Grey Glass (Tinted Glass)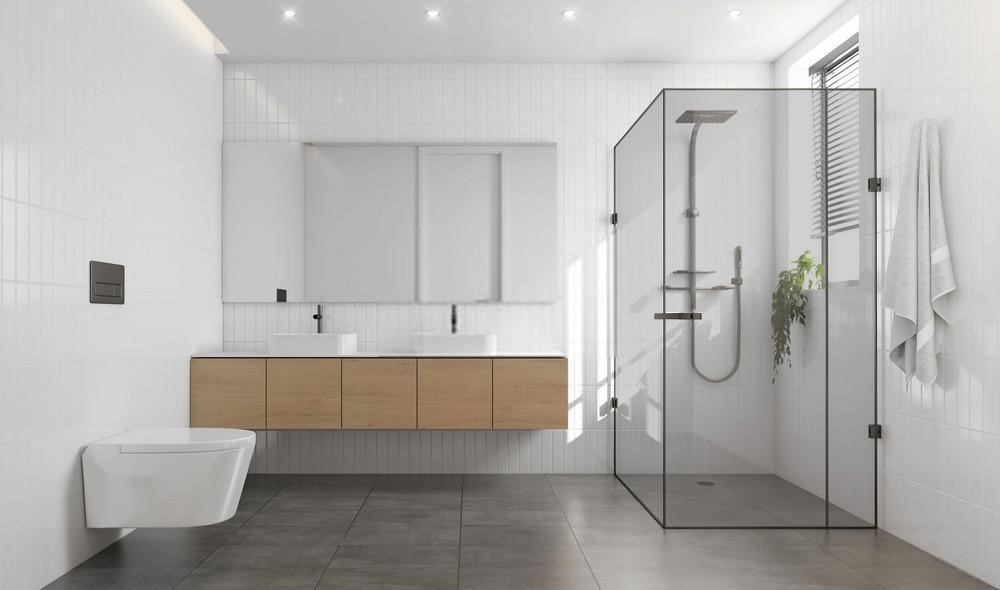 Tinted glass is also quite common nowadays. The tint grey glass is no exception in this regard. This glass shower door option offers privacy, a unique look, and reduced glare. Moreover, the grey color makes it tough to see through the glass, which adds to the privacy factor of the glass.
So, if you want a glass shower door that looks different and also offers decent privacy, grey tinted glass can be a good option. Note that tinted glass is available in various color options. Homeowners can also choose the color of their choice for their tinted glass door.
If we talk about the cleaning aspect, these shower doors are simple to clean. It's only the color that makes some difference in terms of how well the glass hides some stains.
7: Bronze Glass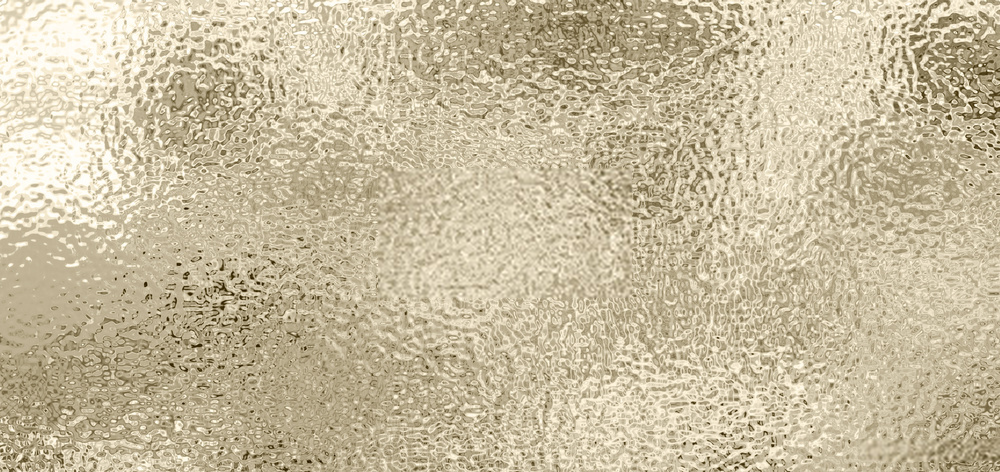 Similar to grey tinted glass, the bronze glass shower doors offer privacy, looks, and comfort at the same time. Here instead of grey, you'll have the bronze tint all across the glass shower door. The bronze shade looks very different as it's not that common color for shower door glass.
Because of its darker shade, it offers better privacy compared to other tinted glass options. It also reduces the transmission of UV rays.
Final Thoughts!
With so much variety of custom shower door glass options, it becomes easier for homeowners to choose the right one. For a simplistic look, clear glass always works the best. On the other hand, for a more premium and luxurious feel, a textured glass shower door would be perfect.
If you want to experiment with something different, you can always go with tinted glass, such as a bronze glass door. In short, each glass shower door has its own benefits and limitations. You should choose the one that best matches your bathroom's décor. Lastly, don't forget to buy your selected glass type from a reputable glass seller. For instance, you can buy any type of glass shower door from Glass Genius. You get the best prices with the same-day shipping facility.