Can you guess how much of the budget goes toward raw materials, while you plan for shower remodeling? Remodeling a bathroom can't be as low-priced as we'd like it to be due to adding high-quality fixtures, and other materials for electrical and plumbing work. Once your shower has become unattractive due to soap scum buildup, you may be wondering how much a shower remodel cost. Going for the shower remodel cost can help you begin saving the handsome bucks to get your shower functioning as it should and improve your quality of life. Let's get into it!
Is it Worth Spending on Bathroom Remodeling?
Renovating your bathroom may give it new life and allow you to update any outdated or dated pieces, giving you more space and improved functionality. Your home's worth will rise as a direct result of your restoration efforts. The following are some of the most compelling factors in favor of a bathroom remodel:
Increase the Home's Sale Value!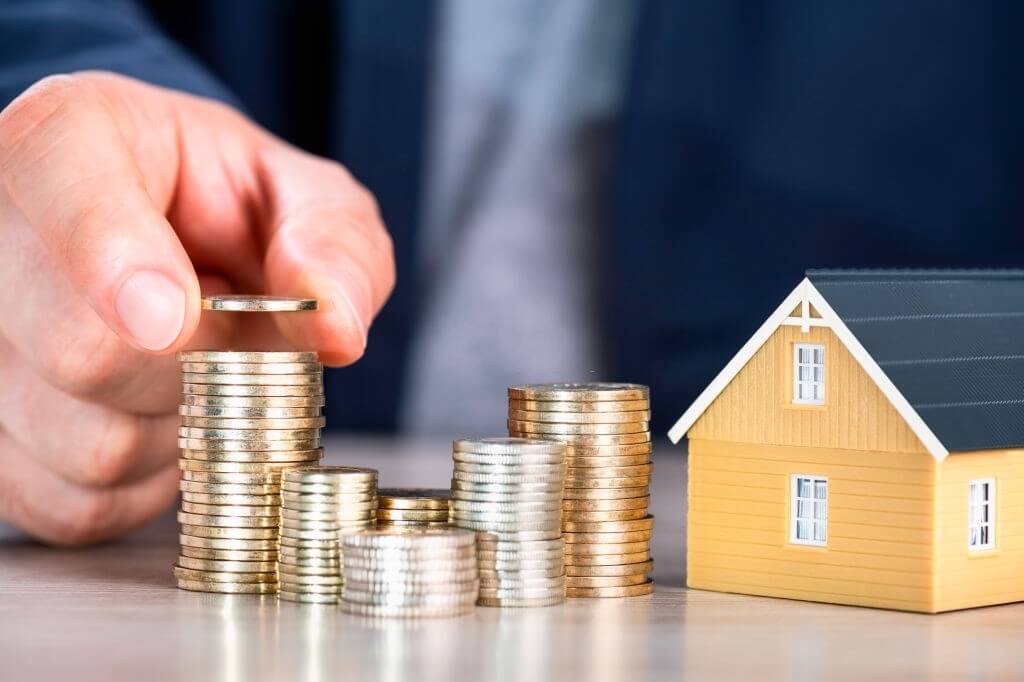 Bathroom renovations can boost your home's value. Any investment you make in your bathroom can make your home more attractive. Mid-range remodels yield 70% and premium remodels return 56%.
Provides Enhanced Appearance!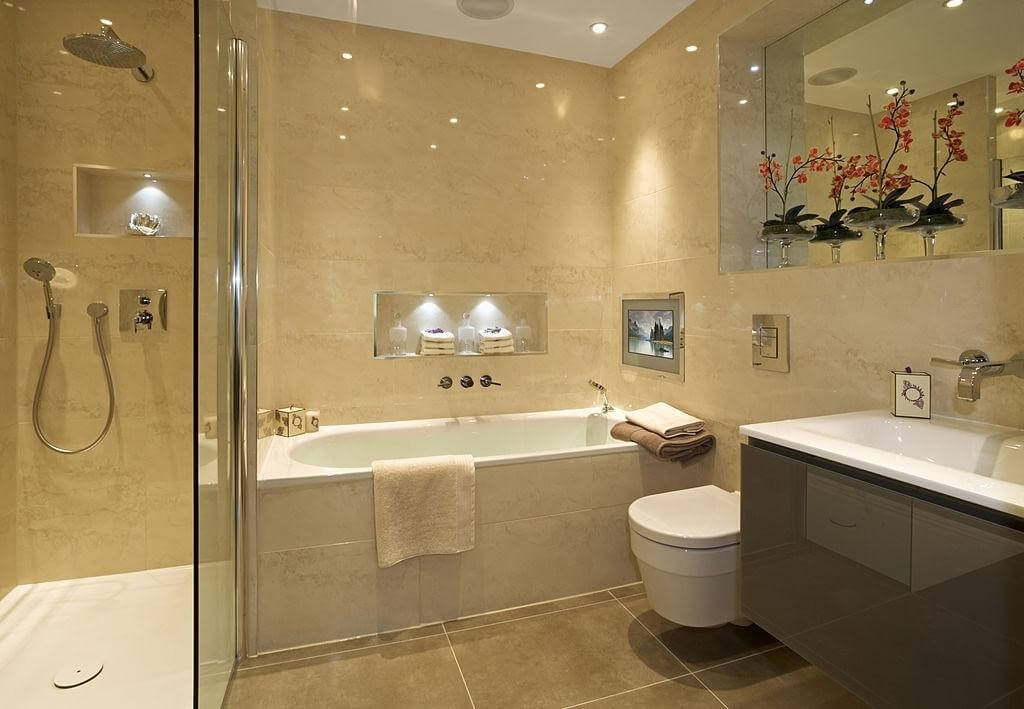 A bathroom renovation might improve its appearance and décor can become stale and outdated. Changing the color palette can make your bathroom classic or trendy. Adding more wall art or plants for glory also changes the layout and makes the space more pleasant.
Added Features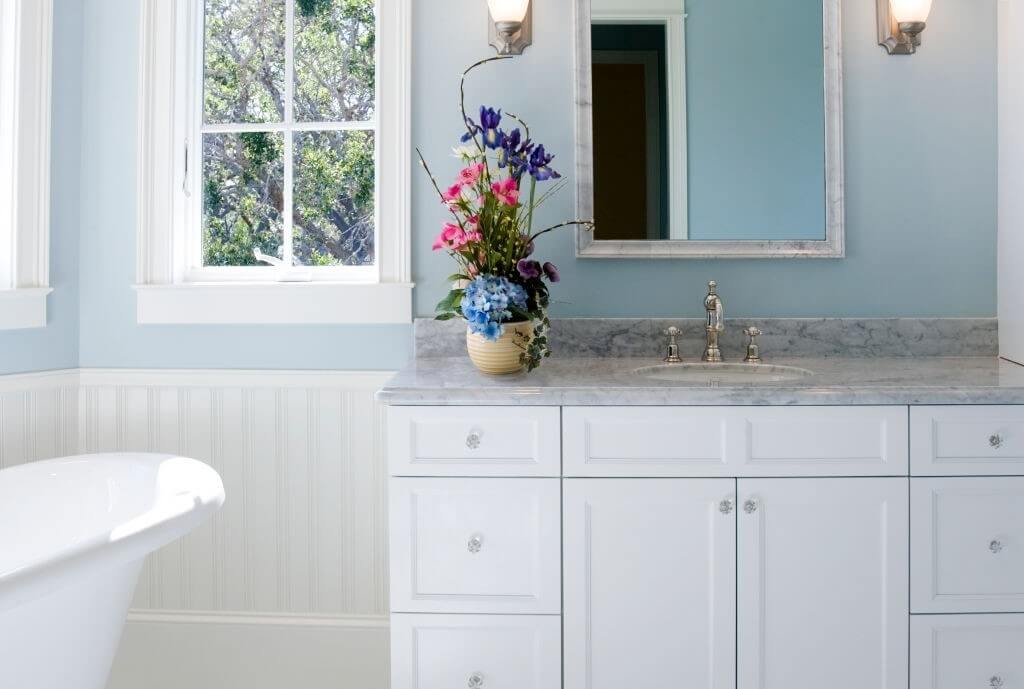 A bathroom redesign can improve its beauty and functionality. Adding a medicine cabinet or vanity can help you organize your bathroom, for example. Or, if your bathroom is excessively gloomy at night, adding lighting might make it safer and easier to use. Consider adding warmer tiles while we're at it.
Fix Faulty Or Outdated Spots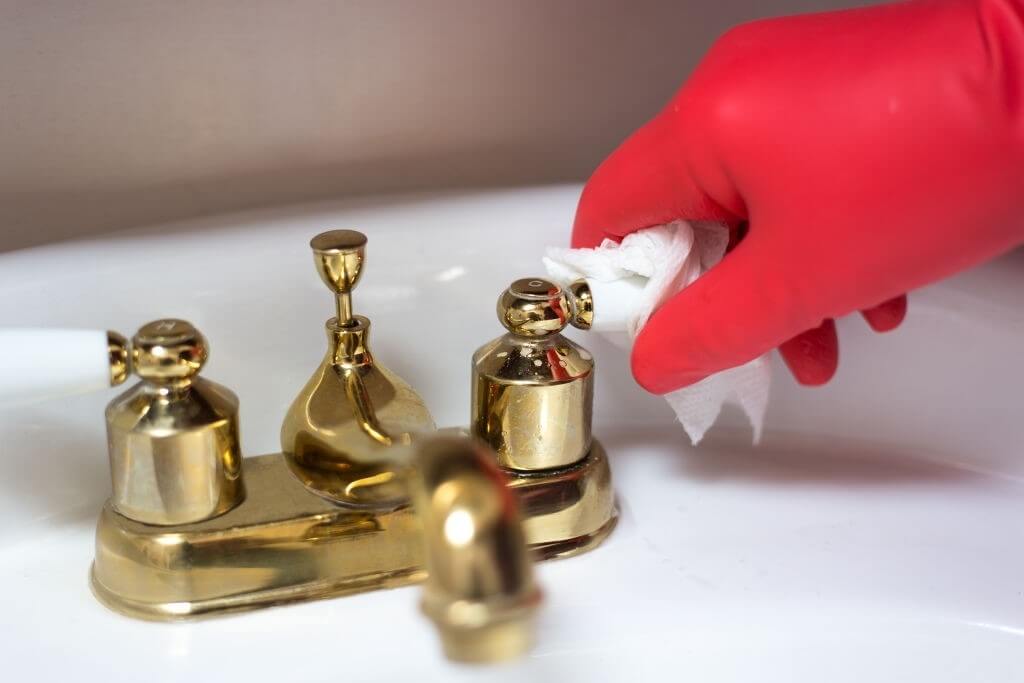 A bathroom remodel is a good time to replace broken or obsolete fixtures. Sink faucets, toilets, and bathtubs can deteriorate with usage. A redesign lets you replace these fixtures with superior ones, extending their lifespan.
Greens – Bring Freshness At Each Glance!
Eco-friendly bathroom updates are another choice. These include recycled vanities, cabinets, wallpaper, and energy-efficient lighting. Modern faucets and toilets conserve water, so update them. Environmentally friendly options can minimize your water cost.
Kids Safety Updates
A bathroom remodel is a great time to include child and senior safety features. Extra support bars or non-slip flooring can help. Install flooring with grip to make showers and trips to the bathroom stress- and hazard-free.
Elements Of Shower Remodeling Cost Project
You may use this blog as a guide to help you estimate how much money you will need to renovate your shower. Take a look at how each component affects the overall price and assume your total cost.
| Factors | Estimated Price |
| --- | --- |
| Demolition | |
| Tiling | $450-$1000 approx. excluding the installation costs. |
| Shower Head | $5-$2000 approx. depends upon your choice and material. |
| Shower Doors | $1000-$4000 approx. without installation |
| Grab Bars | $85-$350 approx. without installation |
Demolition
This isn't hard and usually takes a day! Sometimes they help with demolition or remove certain objects carefully, which need to be replaced.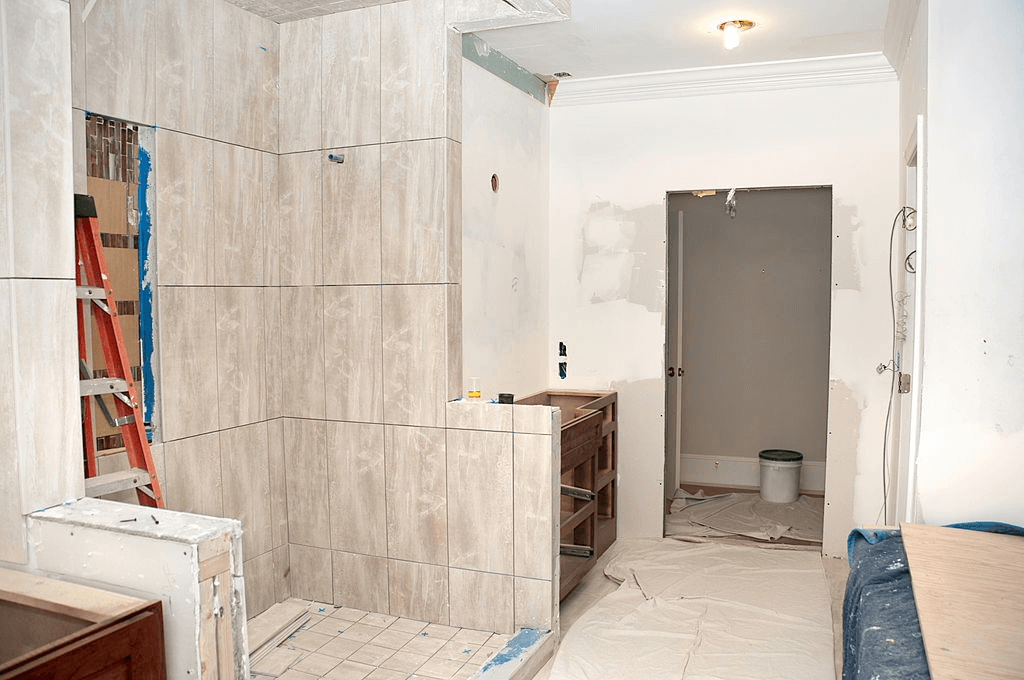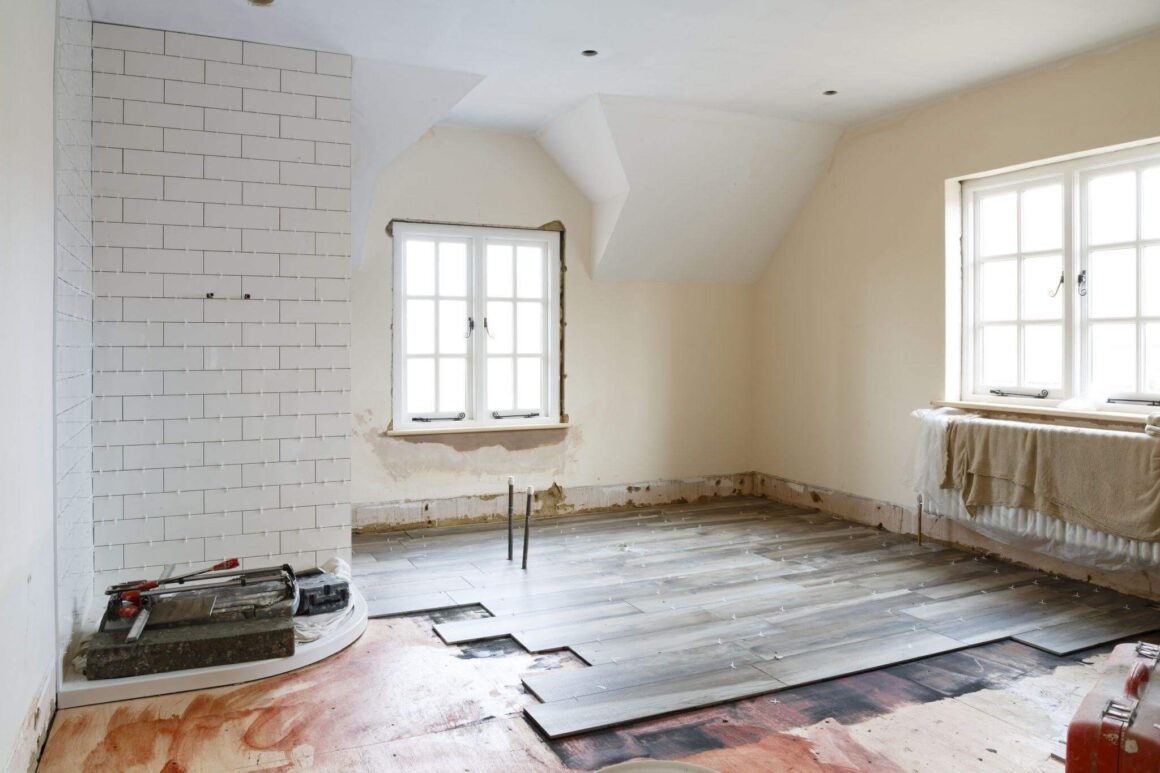 Tiling
Tile shower walls and floors are gorgeous and functional. Once you know the cost of the tile you wish to use, you can detect the total cost. Pre-made shower cubicles come in many styles including all the facilities that are a plus point and usable to anyone.
Shower Head
Picking the proper shower head will improve your showering. Luxury shower heads cost hundreds of dollars. You can buy high-quality shower heads at used building supply stores at a lesser price and with a vintage aesthetic.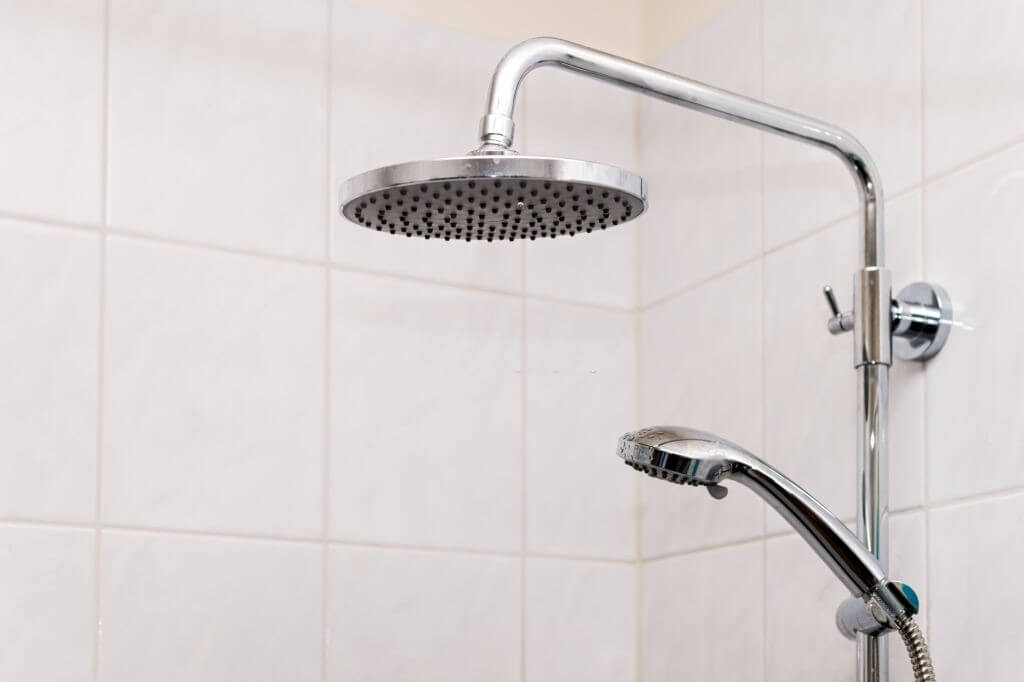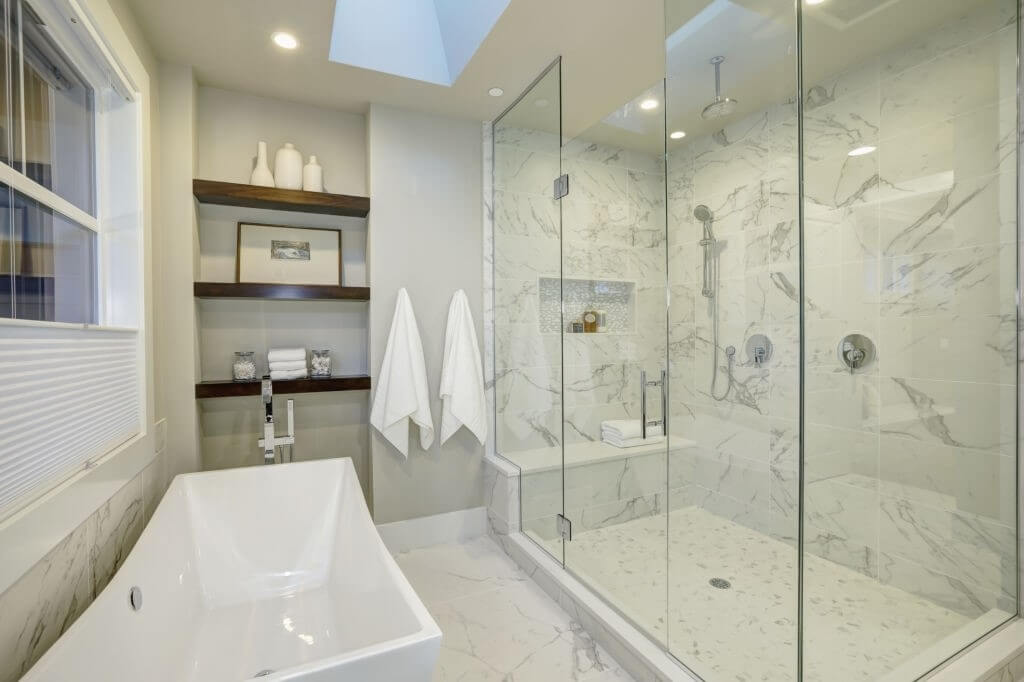 Shower Doors
Shower curtain bars are affordable and look wonderful. Open showers, with no barrier between the shower and the bathroom, are also popular. With an open shower, keep the splash zone dry. But for added benefits and to make a bathing space functional, there is no match to Glass shower doors.
Grab Bars
Grab bars in a shower are useful in case someone slips and needs to hold on. It's inexpensive, stylish, and straightforward to install.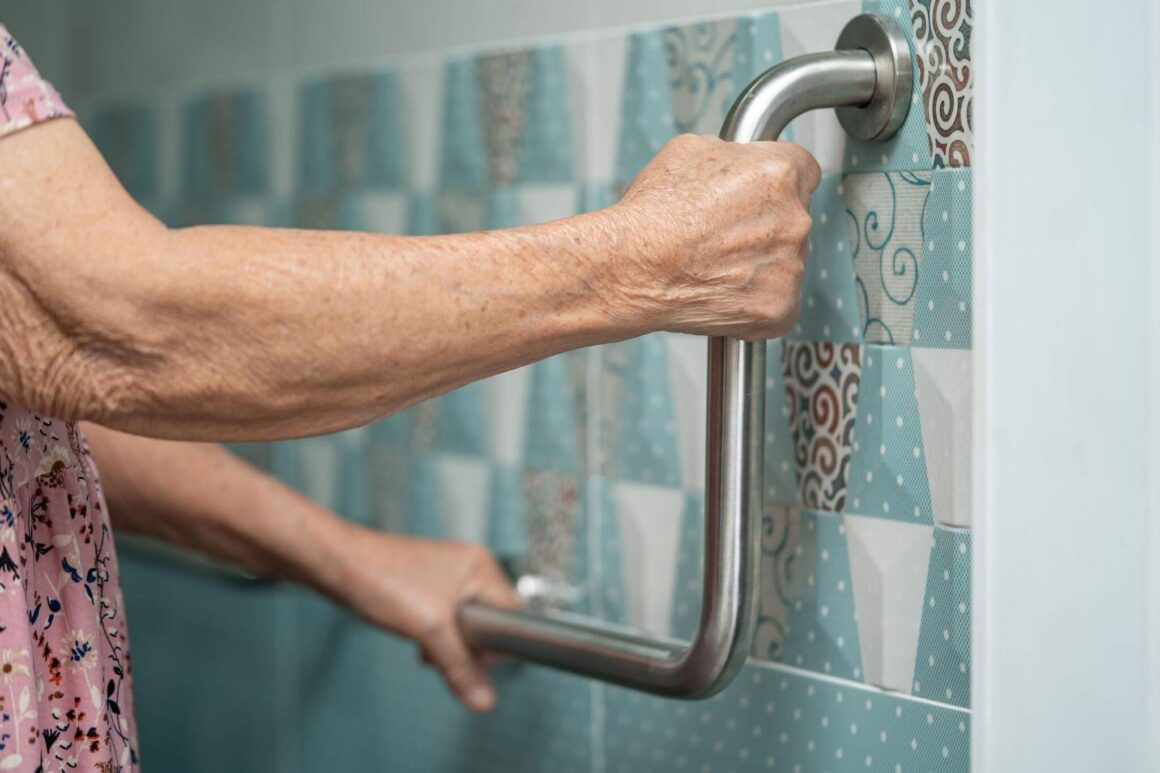 Types of Shower Remodels & Their Costs
Prefab Shower
A prefab shower stall can give homeowners a complete shower stall, instead of creating a tiled shower from scratch. It's a huge aid for DIYers who aren't confident in their tiling talents and they can save money by redoing the shower. Prefabricated shower stalls are built off-site and assembled at home. This method implies the shower can be finished in a few hours, rather than several days.
Classic & Traditional Combo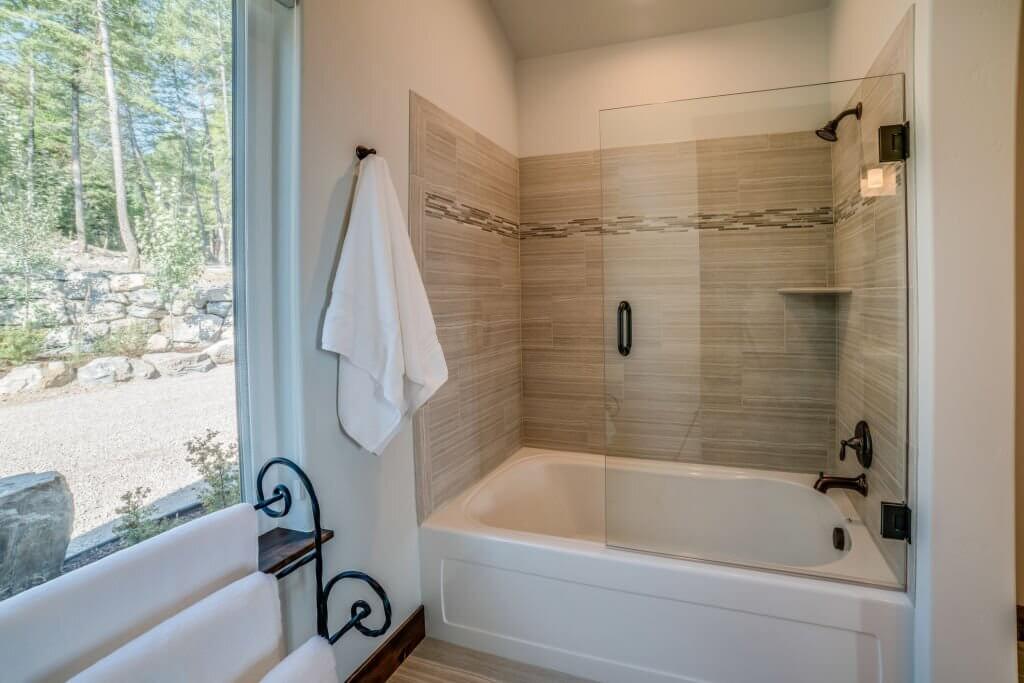 Adding up glass cabinets, a niche, a built-in vanity, subway porcelain tiles, and white fixtures can make a perfect interior aesthetic.
Custom Walk-in Shower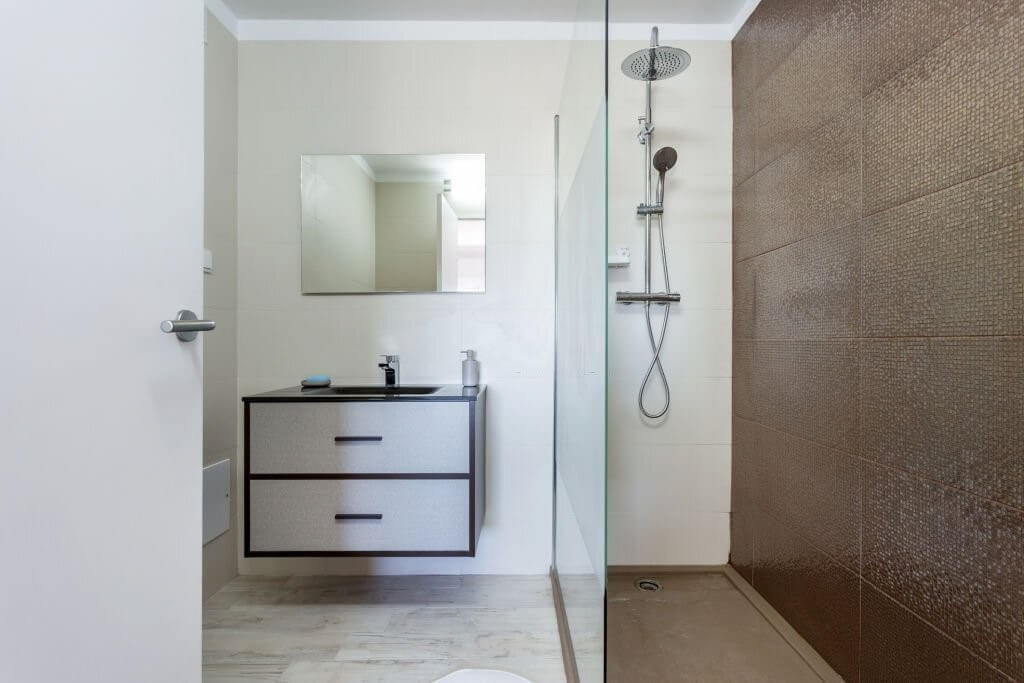 Many homeowners want to convert an existing bathtub into a walk-in shower, either prefab or custom. A walk-in shower can give the bathroom the appearance of extra space. Walk-in showers don't need a curtain or door to restrict water spray, creating an open look. Custom walk-ins feature no curbs, simply a gently sloping floor, making them more accessible for persons with joint problems or mobility issues.
Custom Shower Enclosure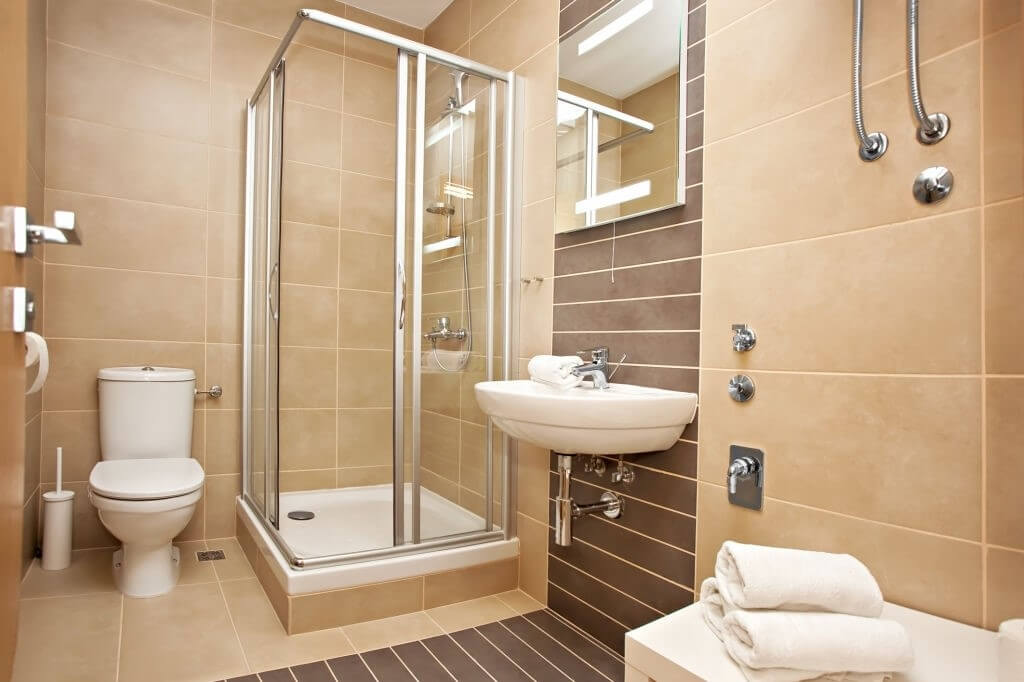 Framed glass shower doors are a nice upgrade over a shower curtain. Tempered glass shower doors break into small round pieces instead of shards, reducing injury risk. The aluminum frame beautifully installed around a glass shower door significantly reduces shattering risk. Installation becomes easier- Simply hang the frame to install a framed glass shower door.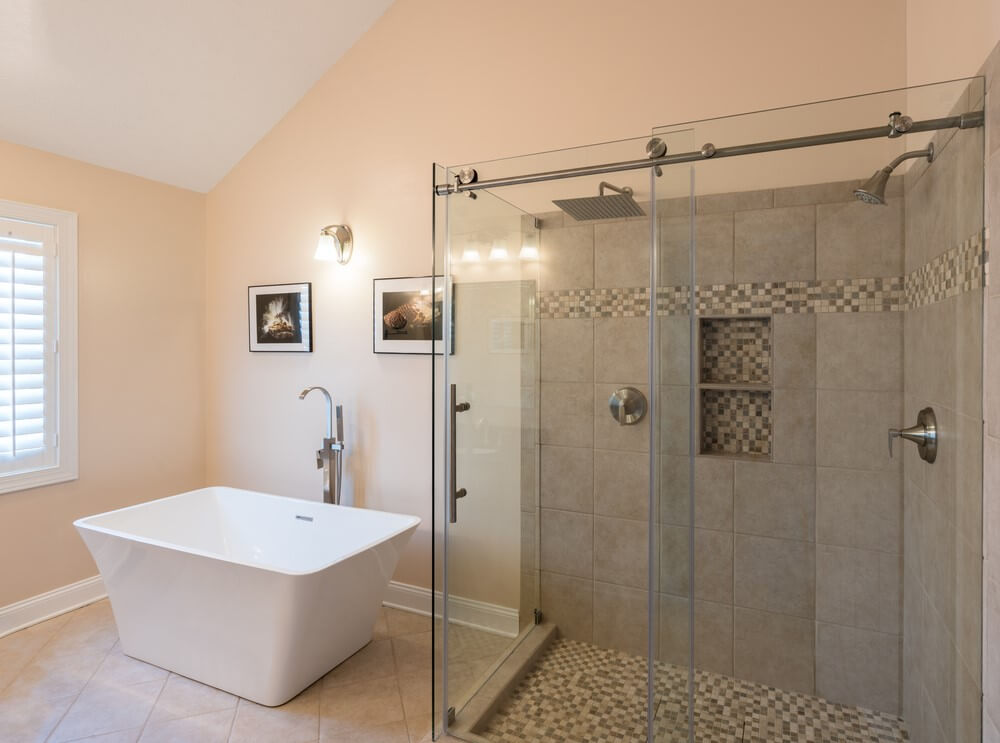 Due to their space-saving benefits, sliding shower doors are gaining in popularity. Hinge/pivot doors need more room in front of the shower to open. However, sliding doors are operated on a track, making it a suitable option for confined spaces. They are simple to operate and can facilitate a stress-free experience while entering and exiting the shower.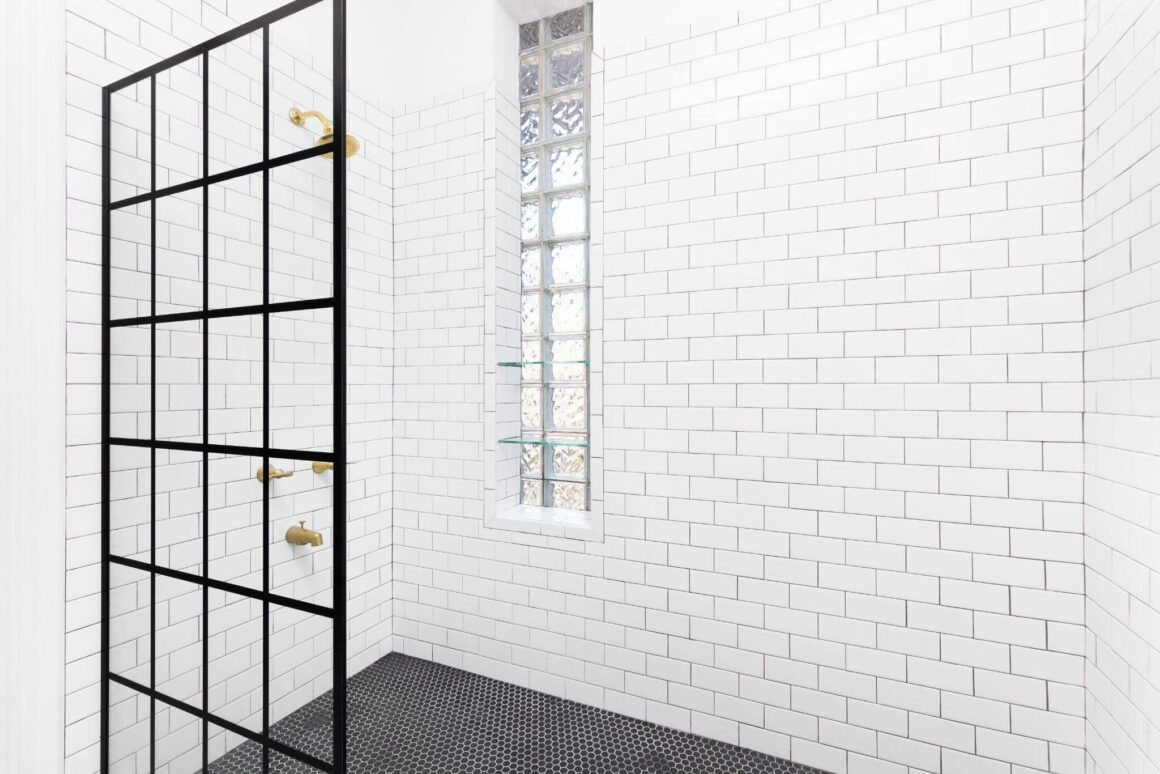 French doors are a popular choice among homeowners, builders, and decorators due to their timeless style, architectural sophistication, and abundant natural light. It's no secret that black windows and doors have been trending upward in popularity. You can bring all the aesthetic value and functional perks of a French door into your shower.
Wrap Up:
Facilities are the last consideration, but they're not the least. Tubs, automated shower units, heated floor tiles, rain shower heads, and steam units are some of the elements to take care of. Including showers for two, a centerpiece chandelier, body sprays, and other things sum up how much a shower remodel costs.