You probably have seen many new things in Hollywood movies that had nothing to do with reality, but now they are a part of your life. Similarly, the concept of smart mirrors seemed illogical and unrealistic initially. However, you can witness the use of smart bathroom mirrors in homes which is the focal point of modern-day bathrooms.
What is a Smart Mirror?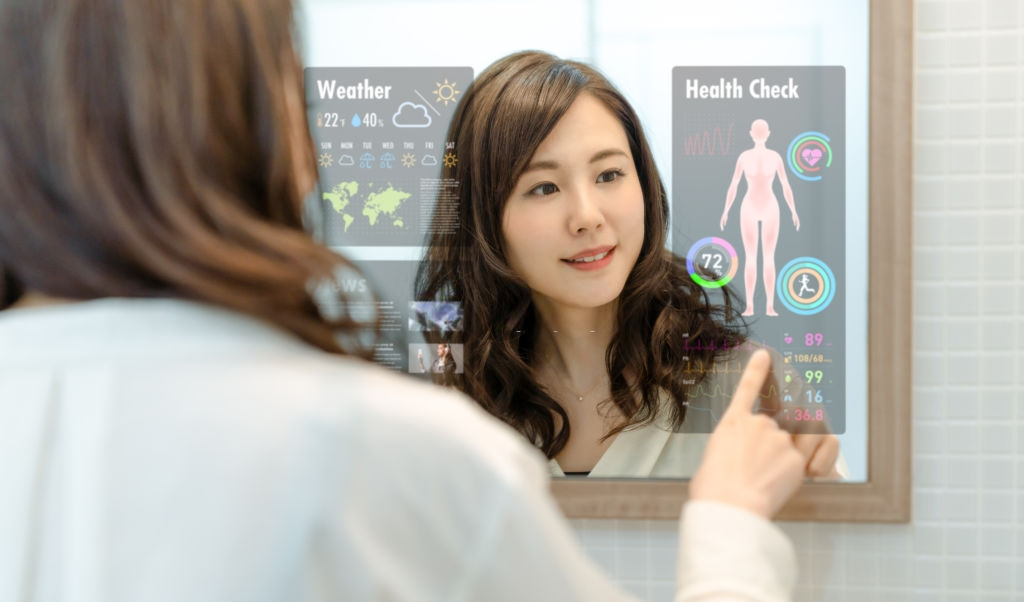 A smart mirror is relatively different from a traditional mirror. It comes with a touchscreen display, anti-fog properties, lighting, and some advanced features including the voice recognition system. In simple words, the smart mirror comes with a digital display behind the mirror glass that allows the mirror to display information like date, time, weather forecast, news, and much more.
How Does a Smart Mirror Work?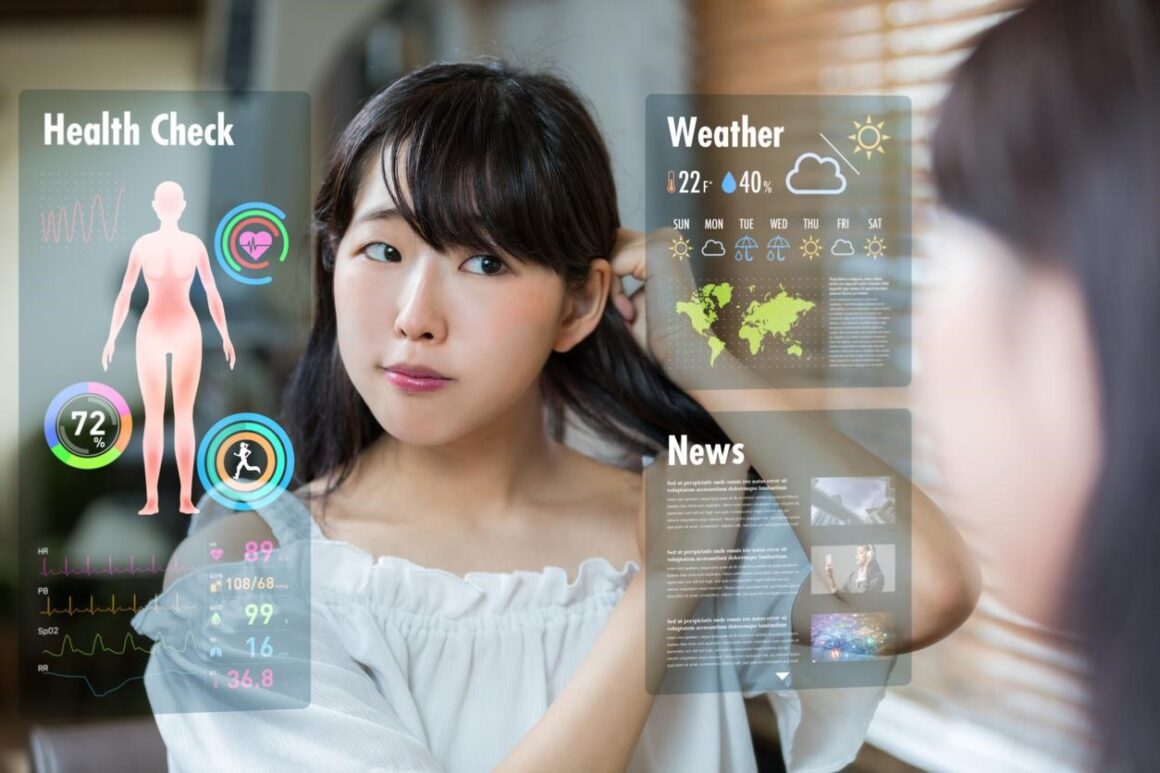 Mostly, a smart mirror is a two-way mirror that reflects light coming from the other side. Plus, a smart mirror comes with a digital display, a small computer with bluetooth or wifi connectivity, and in some cases, a frame for aesthetic purposes.
The standard smart mirrors only display the common information such as date, time, and on/off touch screen icon for light. However, the smart mirrors are loaded with advanced features like a camera, microphone, speakers, news, and other various sensors.
The mirror is connected to your smartphone via wifi or bluetooth and obtains the real-time information to display.
Smart Bathroom Mirror and Some Precautions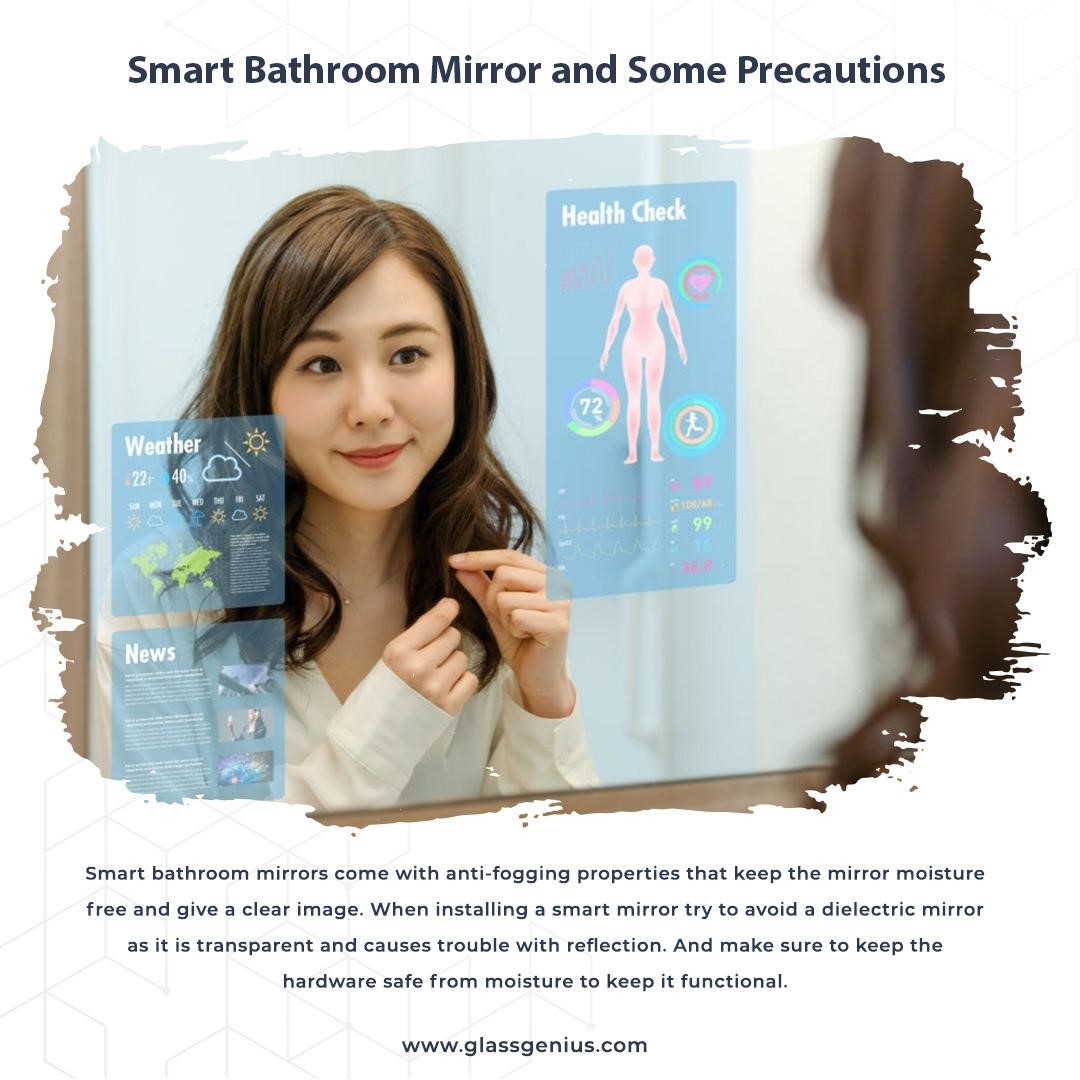 It is a small mirror compared to the typical smart mirror but looks like a smart mirror. The core difference is that the display of the smart bathroom mirror doesn't span the entire mirror like a typical smart mirror.
During installation, don't install a dielectric smart mirror for bathroom as the dielectric material is highly transparent, and this can cause trouble while seeing your reflection.
Always look for a smart mirror with anti-fogging properties. The anti-fog property of the smart mirror will keep your mirror moisture-free and give a clear and clean look. Moreover, you also need to keep moisture away from the digital hardware of your smart mirror.
Make sure that the hardware never comes in contact with water. So, protect or cover the digital hardware to avoid any future inconveniences.
Reasons To Have a Smart Mirror in Bathroom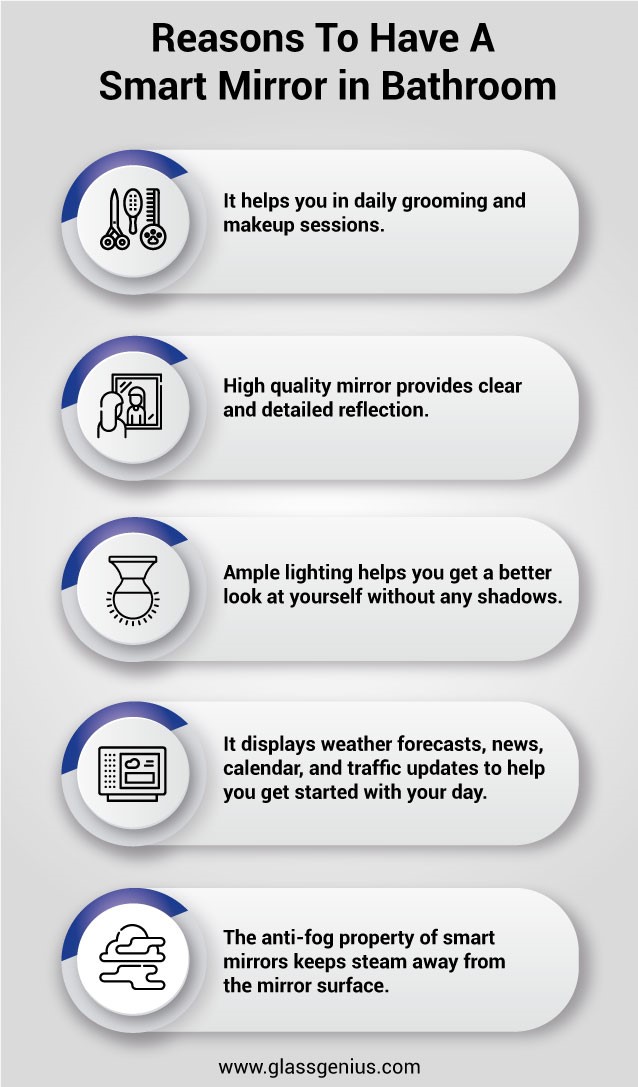 The smart bathroom mirrors are not only meant to have a look at your appearance, but they do offer some great benefits and features over traditional mirrors. There are some cool features of smart mirrors that mitigate many of your hurdles and at the same time bring ambiance to the bathroom.
Here are some reasons why you should consider having a smart mirror in the restroom.
It helps you in shaving and makeup application.
Provide magnification options.
Furnish ample light without any shadows to give you a better look at yourself.
It displays weather forecasts, news, date, time, calendar, and traffic updates so you are well prepared for your day.
The anti-fog property of smart mirrors keeps steam away from the mirror surface.
Things to Look For Before Buying a Smart Mirror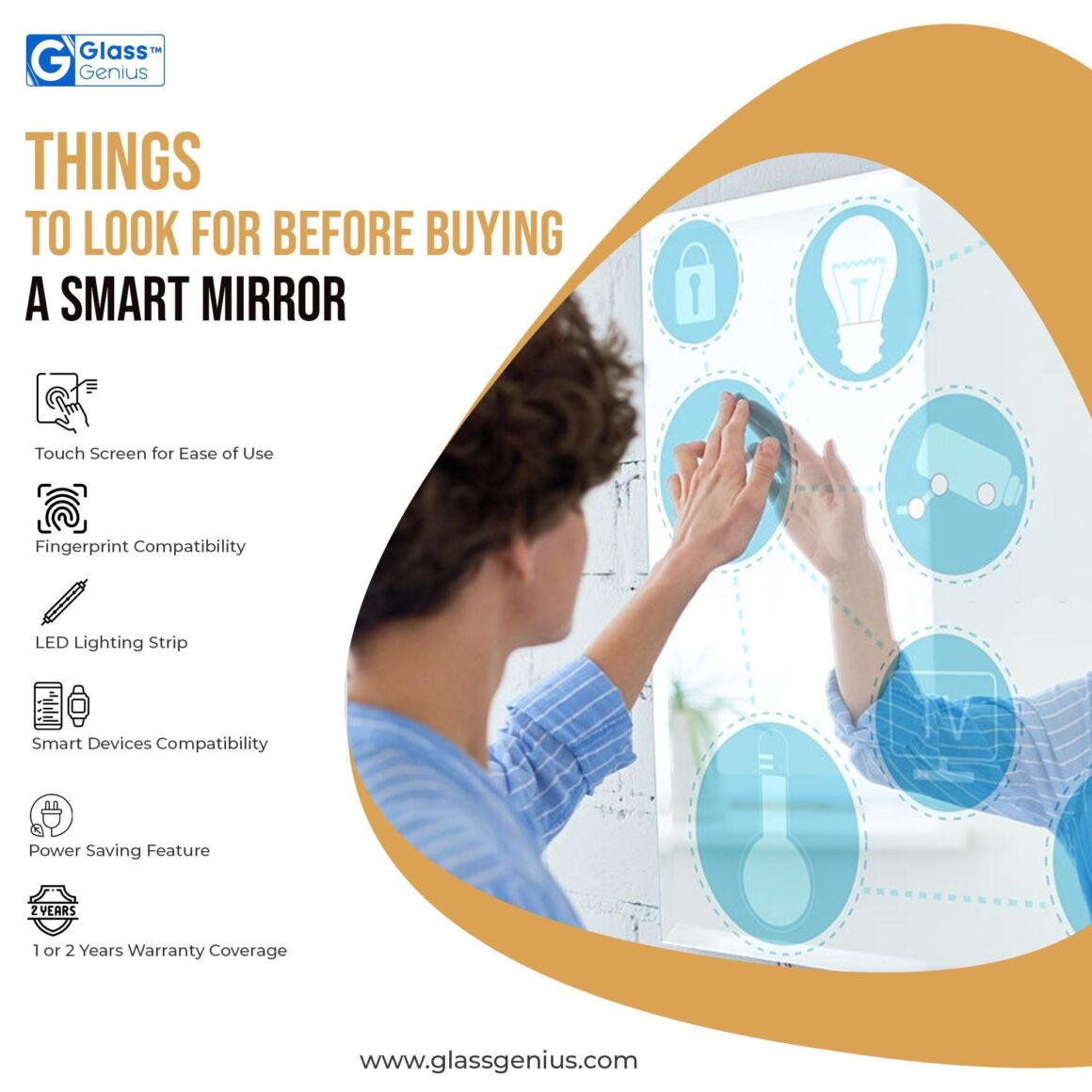 As smart mirrors are not very common in the market, chances are that you will get confused while looking for them in the market. So, when deciding on which smart mirror to invest in, it is always good to know the different aspects between an ordinary and an excellent mirror. Here are some key things to look out for when buying a smart mirror.
Touchscreen display
Fingerprint compatibility
LED lighting strip around the smart mirror
Compatibility with other smart devices/gadgets
Look for power saving digital mirrors
Always buy a mirror with at least 1 or 2 years' warranty
Cost of the Smart Mirror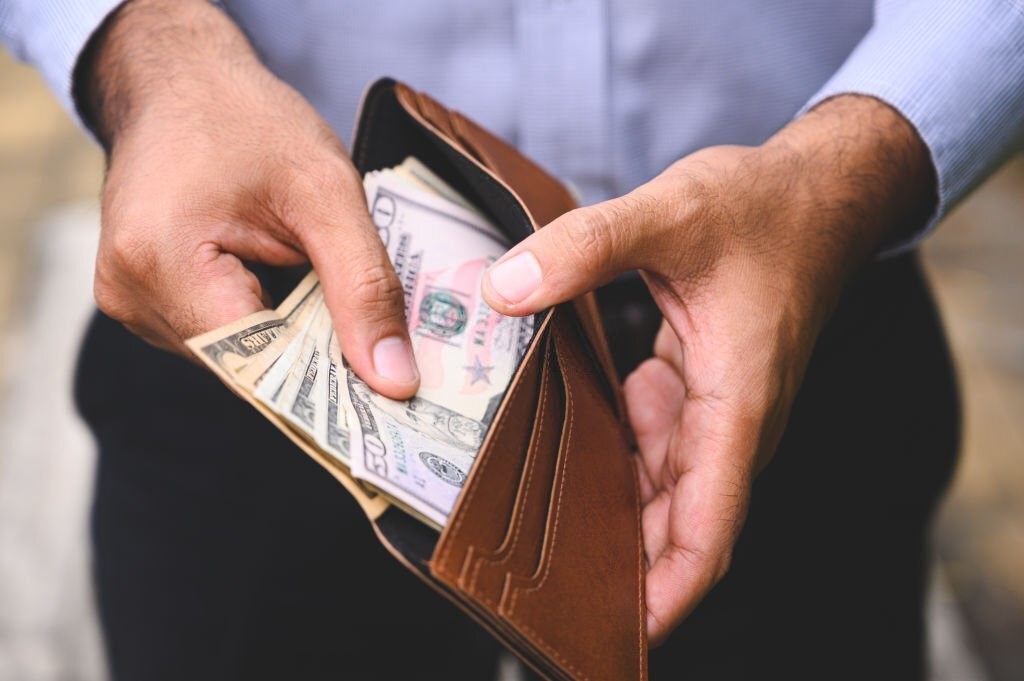 Comparatively, the LED smart bathroom mirrors are more expensive than the standard mirror. The cost of smart mirrors varies with their changing characteristics. However, if you opt for a smart mirror with minimum features, it would still be more expensive than the average regular mirror.
Note: The minimum cost of a smart mirror is around $250.
Get Smart and Follow Trends
A smart mirror is a great home feature that acts as a luxurious item and is functional too. You can place a smart mirror in the bedroom, bathroom, or anywhere you think it will look good. Having a smart bathroom mirror elevates the entire beauty and gives a splendid touch to the place. All you need to do is to buy a smart mirror with excellent features so it can be a great addition to your home.