Glass table tops are the start of any interior space. Without the glass table tops, no setting feels complete.
The clear glass table top may look like a delicate piece of furniture. But tempered glass is typically used in the table tops. Tempered glass provides the necessary strength and support to these furniture items. But there is one element that can ruin the aesthetics of the clear glass table tops. Scratches!
Scratches are the worst enemy of a tempered glass tabletop. The scratch marks stain the aesthetic perfection of glass table tops. However, the good news is; you can avoid them with some simple tips and tricks.
So let's make our favorite glass coffee tables shine like a star with these tips!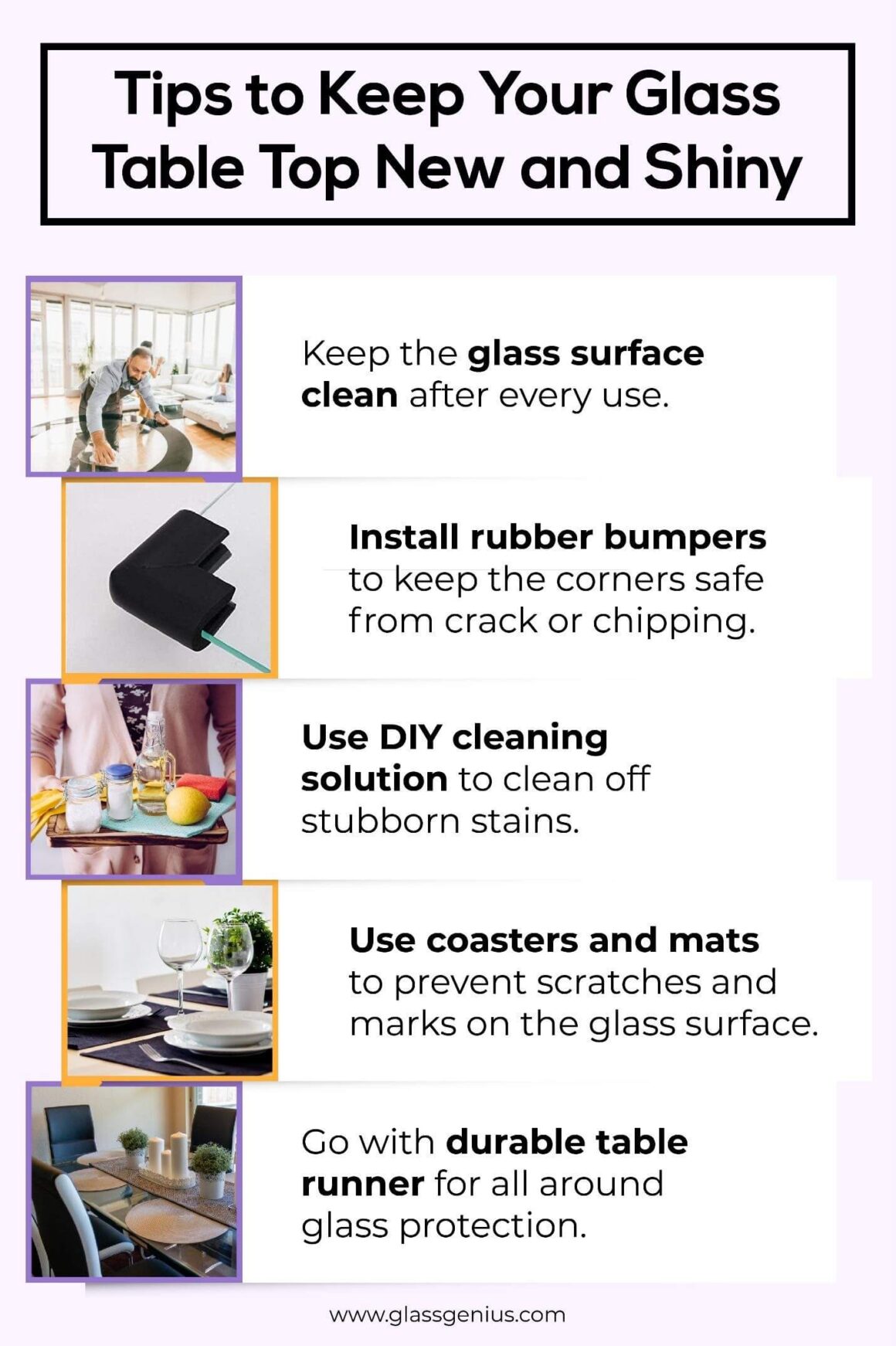 Start With the Right Location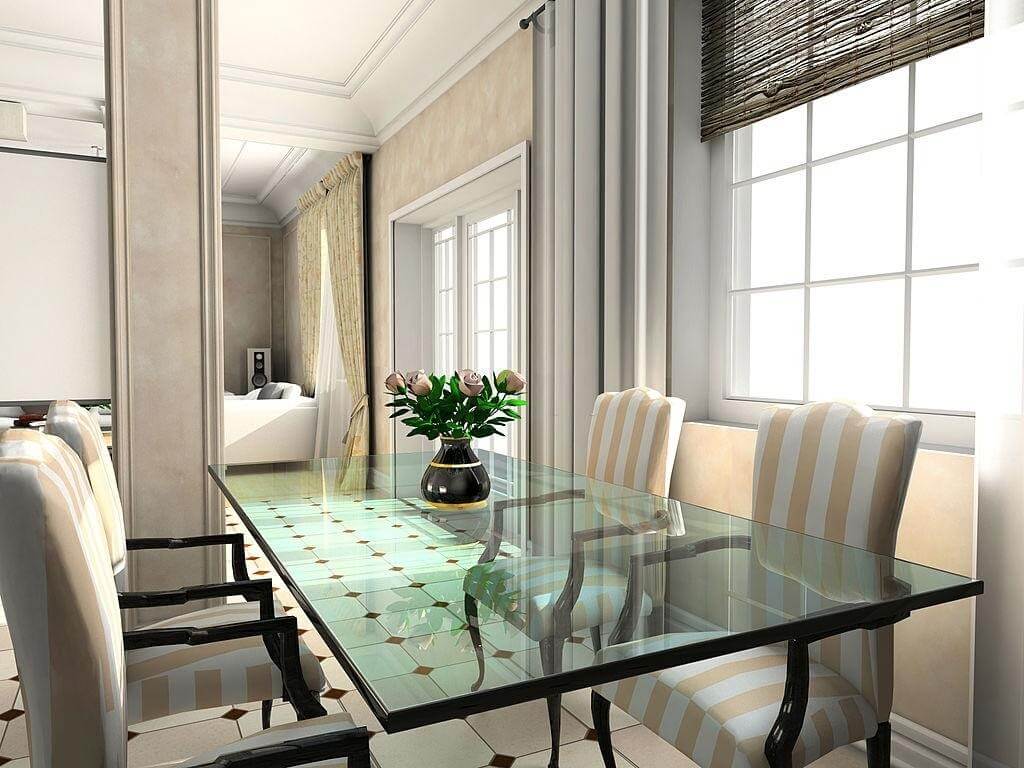 It may seem a bit off-topic. But it's actually not!
Placing the glass table in the right location is the first step towards its long life. If you place it in a high-traffic area, it would become a barrier. People would be more prone to bump into it and drop random items on the table. Even the strong tempered round table tops will end up with chips and scratches if placed in the common way. The improper location can not only be injurious to the residents. But also damaging for the glass table.
You can effectively avoid random everyday accidents by choosing the right location for your beloved glass table. So, start with it!
2. Clean the Glass Table Regularly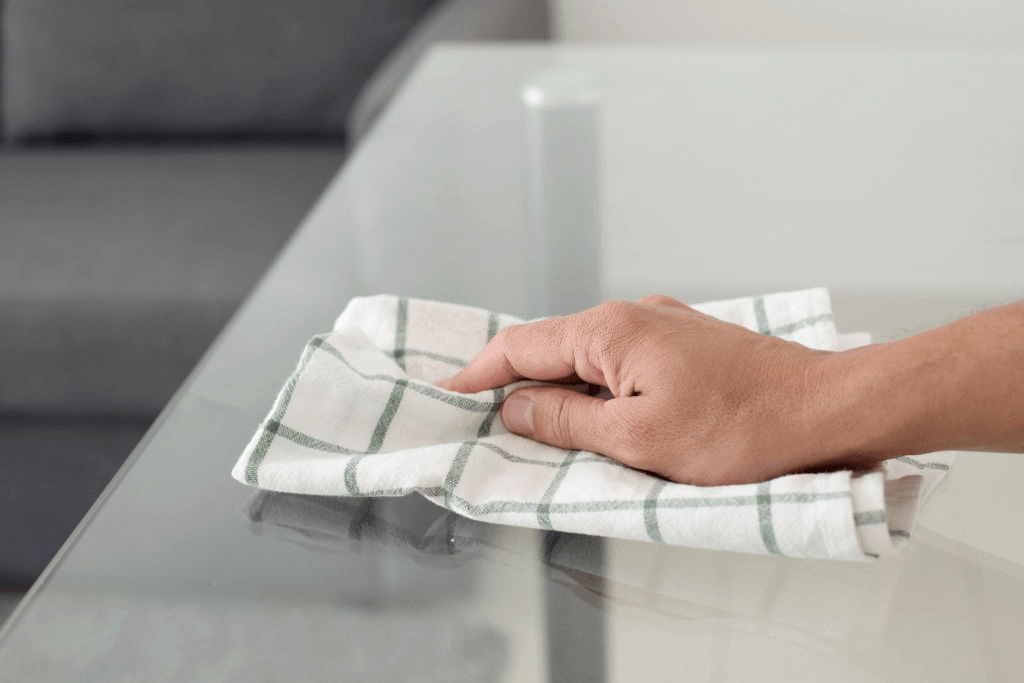 Proper maintenance is the key to extending the lifetime of any object. The same is the case for tempered glass tabletops.
Tempered round table tops require regular cleaning to shine. But don't stress about cleaning the glass tops. Because it's actually a child's play. You only need a clean damp cloth to bring the tempered glass tabletops back to their glory. But make sure to clean them regularly.
For a more advanced level cleaning, you can use soap water solution. Avoid using cleaners with ammonia or acid content. However, you can make soft DIY cleaners to achieve better results.
DIY Glass Top Cleaner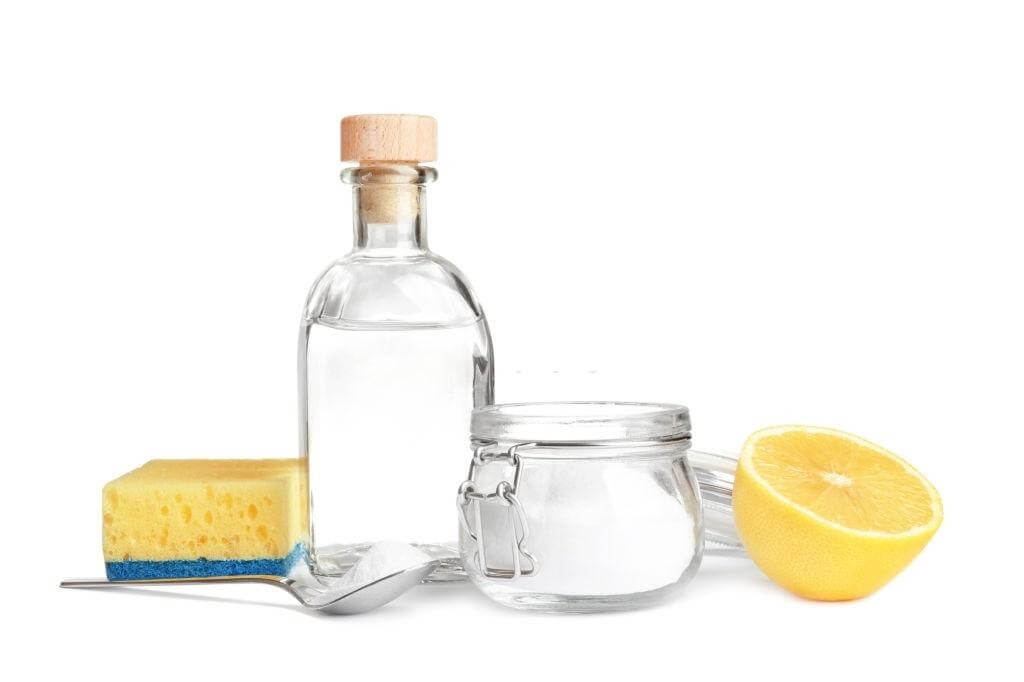 Although a simple microfiber cloth can easily clean the glass table tops. But if you want some tangible results, you can upgrade to glass cleaners. We suggest light aerosol foam glass cleaners. However, the best way is to make one at home. The glass cleaner we are sharing is very simple, effective, and budget-friendly. All you need is white vinegar and water.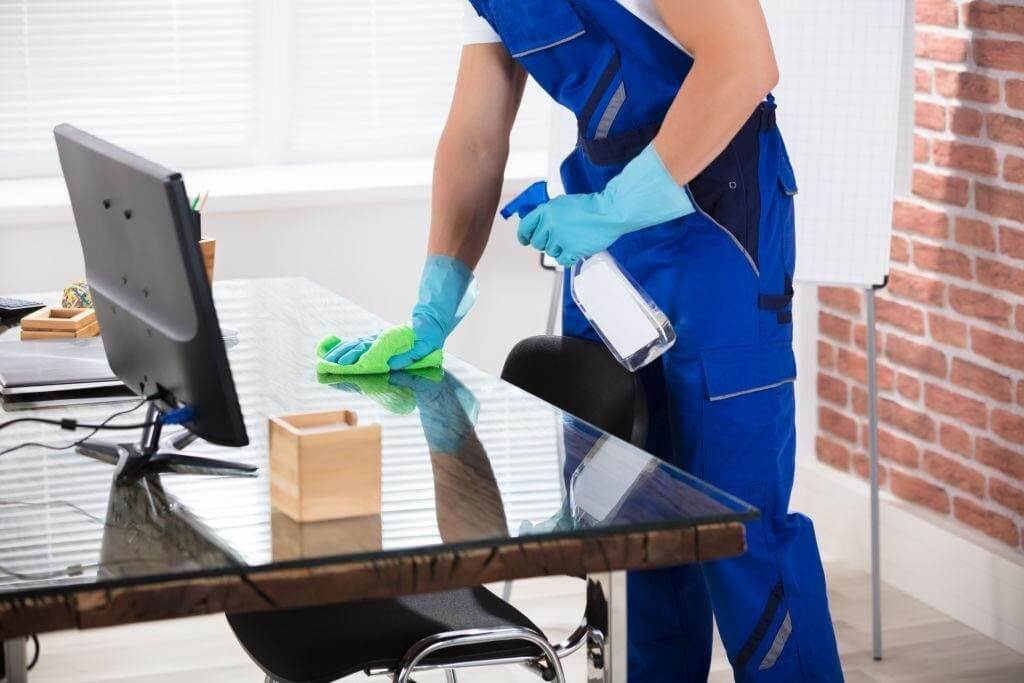 Create a solution of white vinegar and water and apply the solution to the glass top. If there are some stubborn stains on the glass top, let the solution sit for some time. Then wipe it off with a clean piece of cloth or newspaper.
Very simple, right!
3. Work On the Damage Prevention
Prevention is as important as maintenance. Both go hand in hand. So it's important to pay attention to prevention. Just like maintenance, the prevention of glass table tops is pretty simple. Some tips are as follows.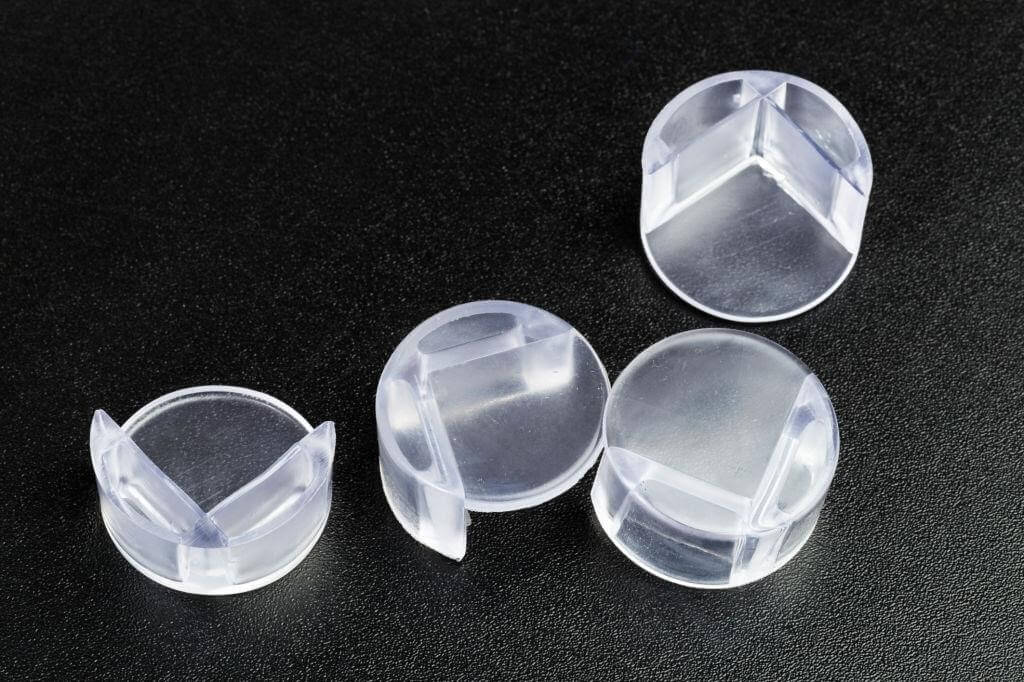 The rubber bumpers protect your glass table tops against chips and cracks. The size and type of rubber bumpers depend on the shape of your glass table top. Be it square, rectangular, or tempered round table tops, make sure to secure them with rubber bumpers.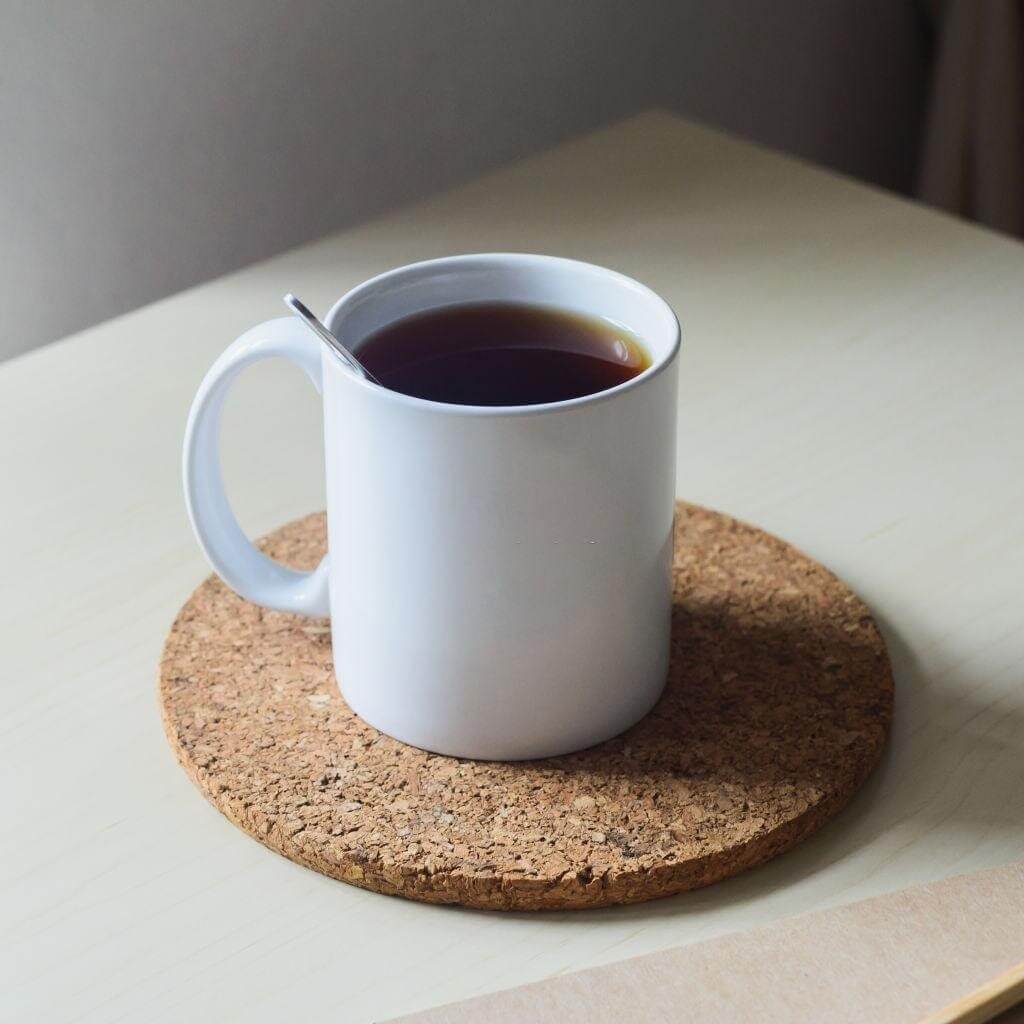 Hot plates and coffee mugs can damage your beloved central table big time. The hot mugs and pots not only stain the glass top but also damage them permanently. The shine and grace of glass tops are at a risk due to the heated kitchen items. Make sure to place mug coasters, rubber pads, and placemats on the table. These protective pads will take all the heat and save your beautiful glass table from getting affected.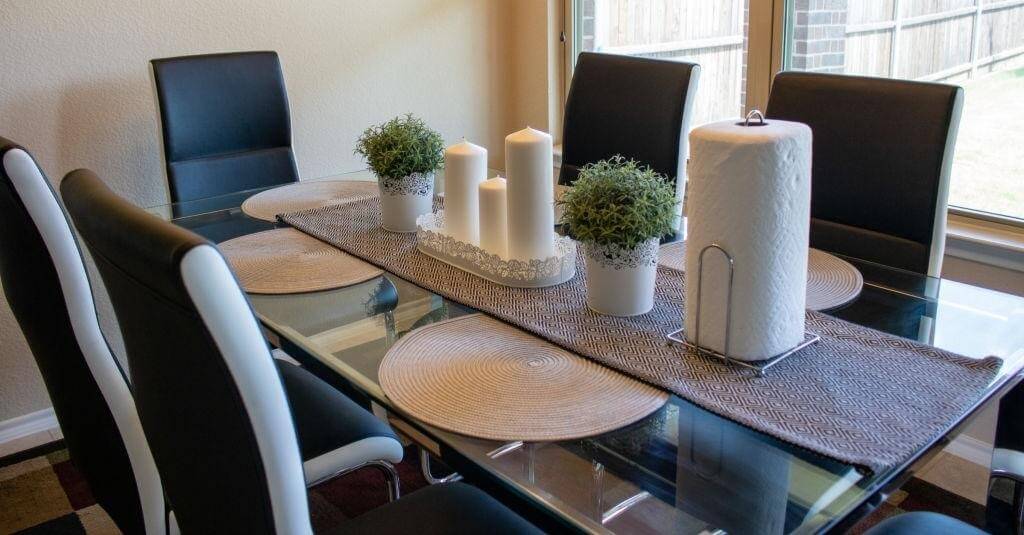 The best way to ensure all-out protection is to use decorative table runners. Go for a decorative table runner and use it across the table surface. It's an inexpensive and effective way of protecting glass tops.
4. Go For Replacement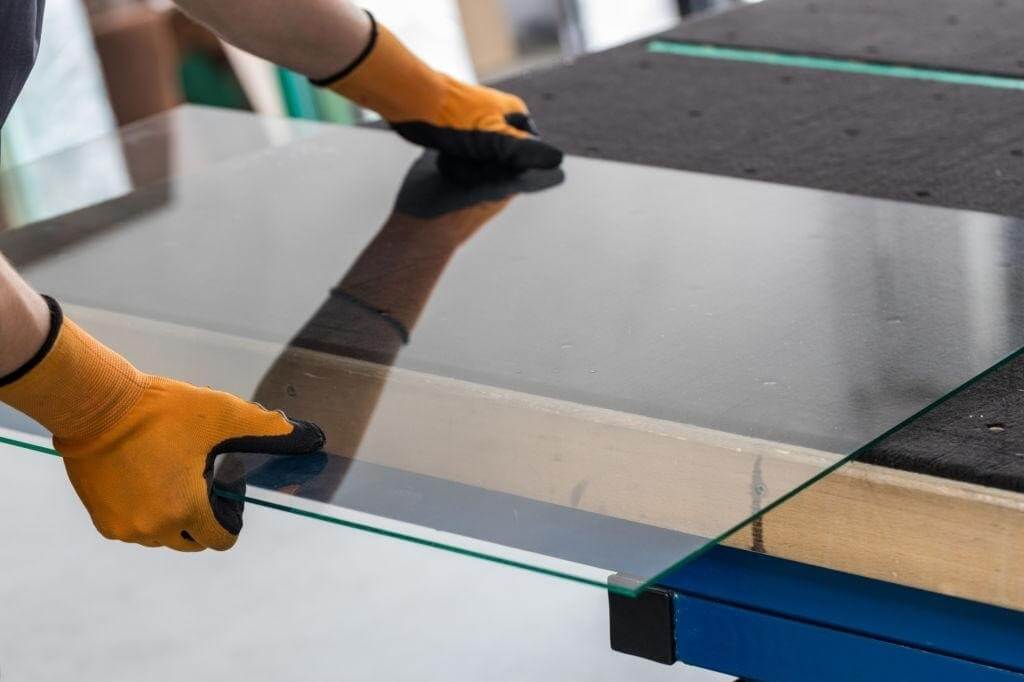 Even with all these preventive measures, your glass coffee table can get damaged on an unlucky day. If the crack is insignificant, you can cover it with a table cloth or pad. However, a small crack in glass typically has the potential to spread and cause more damage. "A stitch in time saves nine" would be the best approach here. As the broken glass shard could be injurious.
It's best to go for a glass table top replacement. You don't have to change the coffee table altogether. You can keep your favorite furniture item with a simple glass table top replacement. Make sure to get a glass table top replacement in time and go for tempered glass. As tempered glass tabletops don't break. Even in a hard impact, the tempered glass doesn't break into sharp injurious shards. So it's a safe pick. 
Let's Wrap It Up!
Glass table tops are the symbol of class and elegance. Make sure to keep them shiny and lustrous to enjoy their aesthetic charm!