After a hectic day at work, a tiring shopping spree, or a day full of house chores, you would definitely aspire for a relieving shower. But many homeowners opt for a bathtub instead of a shower in order to give a contemporary feel to their bathroom. Considering the hustle of life,  who's got the time to take a long bath when you can quickly cast off the exhaustion with a warm shower. A bathtub, in this case, serves as nothing more than a hurdle in the quick bath. This is the reason why there has been a surge in the tub to shower conversion projects. Homeowners are more inclined towards the shower setup due to its space effectiveness and other functional benefits. We will explore some tub to shower conversion ideas in this article as well as other details of the project. So stay along if you want to make a major change in your bathroom interior.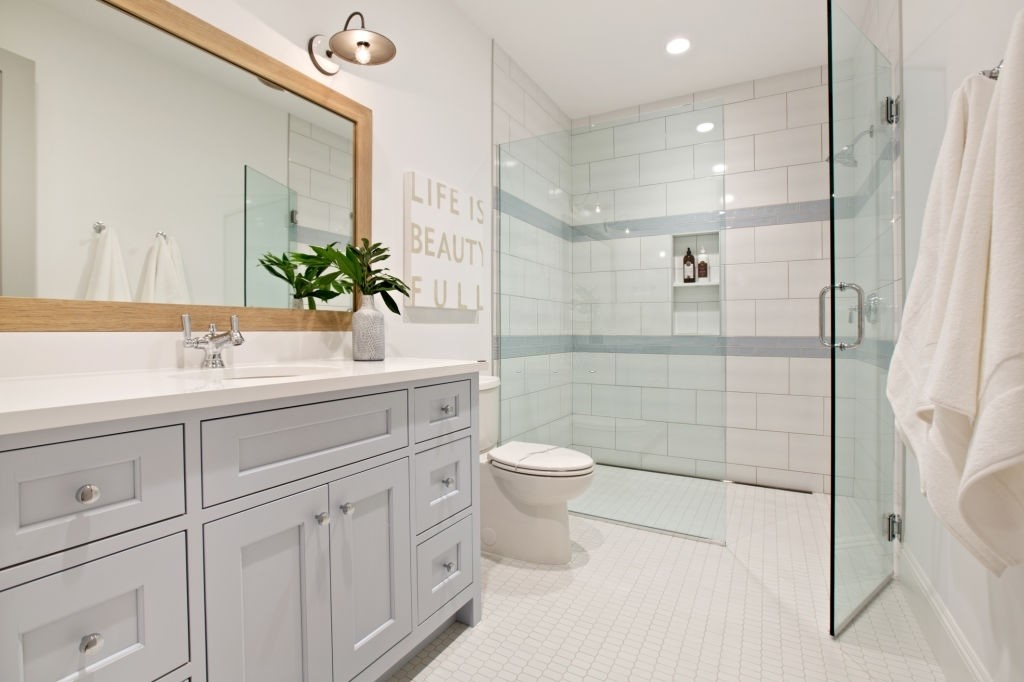 Tub To Shower Conversion Ideas
Although the detailed layout of the tub to shower upgrade varies from the bathroom to bathroom. Some bathtubs can be replaced with an all-out glass enclosure, while others can only house a fixed glass walk-in shower. However, here is some general tub to shower conversion ideas to give you an outline to proceed with. 
1. Small And Outdated To Spacious And Contemporary! 
A small bathroom featuring a bland tile floor, outdated bathroom fixtures, and irregular installations. Does your bathroom somewhat match the above-mentioned description? If yes, then give your bathroom a tub to shower upgrade.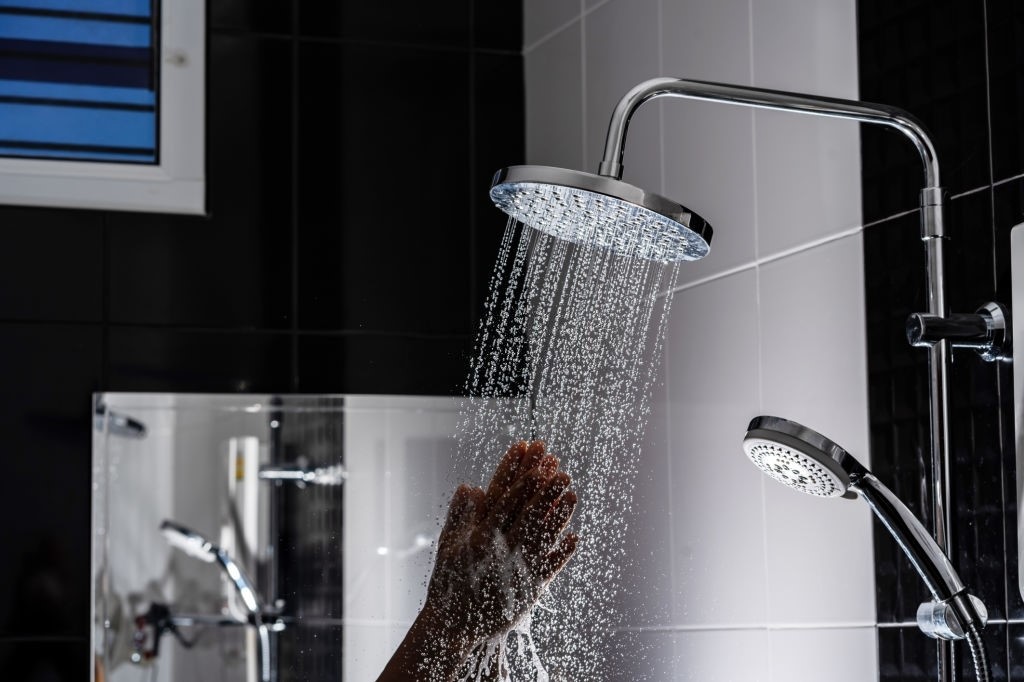 Replace the old molded tiles with a bordered subway tile. Add a hand-held wall-mounted shower head to the glass shower doors. You can choose the rain shower head to add a dramatic effect to the shower. An upgrade to the modern floating seat and stylish shower niche also does wonders to the bathroom interior. You can effectively turn your bathroom into a spacious shower and gain more storage space by choosing modern contemporary bathroom fixtures. 
2. Put The Space To Right Use!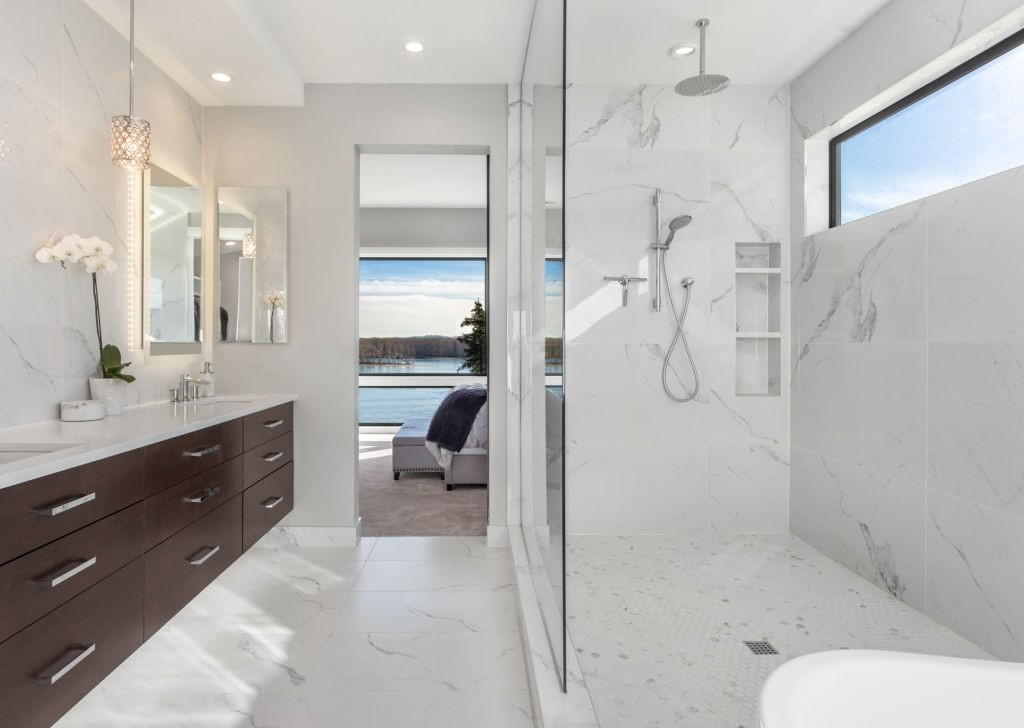 Having a suitable bathroom space doesn't necessarily mean that you have put it to the right use. In fact, sometimes a large bathroom can look small and cramped due to the wrong choices. A neutral tiled floor with a light-colored bathtub and a huge vanity mirror is not an efficient use of space. The tub is hardly used by the homeowners and it takes away much of the bathroom space. You can maximize this space by getting rid of the tub. Replace it with a walk-in shower and enhance the storage space by integrating some racks and shelves. Convert the impractical vanity area into a makeup station by adding an LED mirror and floating glass shelves. With all these changes, you would still have a lot of space left to move in the bathroom.
Tub to Shower Conversion Cost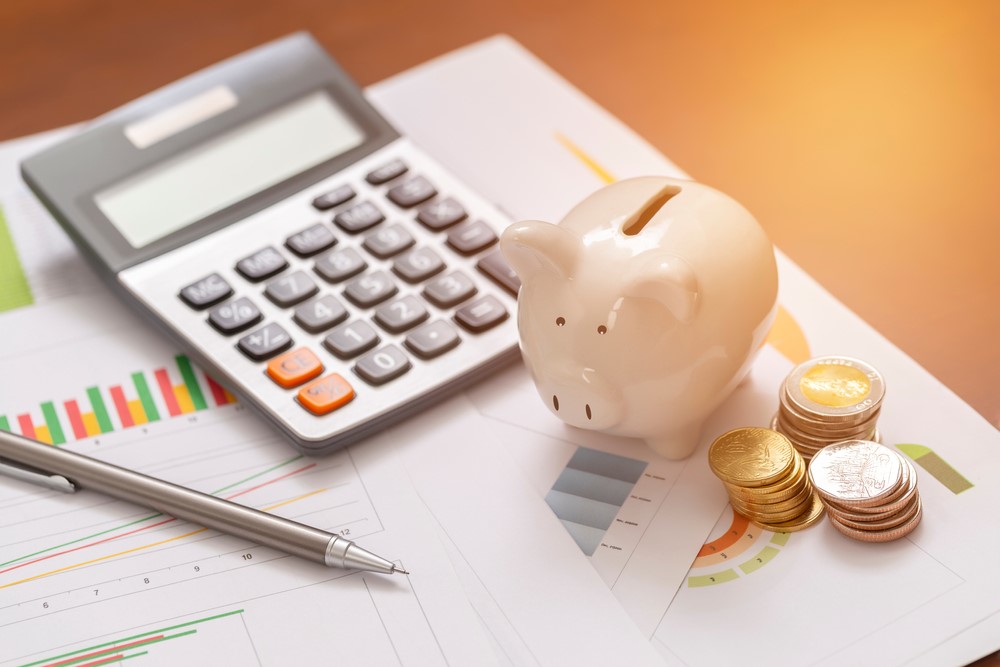 The tub to shower conversion cost depends on a number of factors. Most of the cost is defined by the glass shower enclosure. The type, size, and style of the glass enclosure sum up a good part of the total cost. Whether you are going for a pre-made enclosure or choosing a custom-built glass enclosure also makes a difference. Similarly, it would cost less if you only want a tub to shower upgrade rather than an all-out bathroom remodel. Fixture installation and labor costs are also added to the total expenses to evaluate the project's total cost.
An exclusive tub to shower conversion costs around $1500 to $7000, based on the design preferences you have. You can stay on the lower side of the cost range by opting for a walk in shower. While expect to pay more for a luxurious custom-made enclosure. However, if you want a complete bathroom to remodel along with the tub to shower upgrade, have an estimate of $3000 to $15000 in mind.
How You Can Save Money On This Project?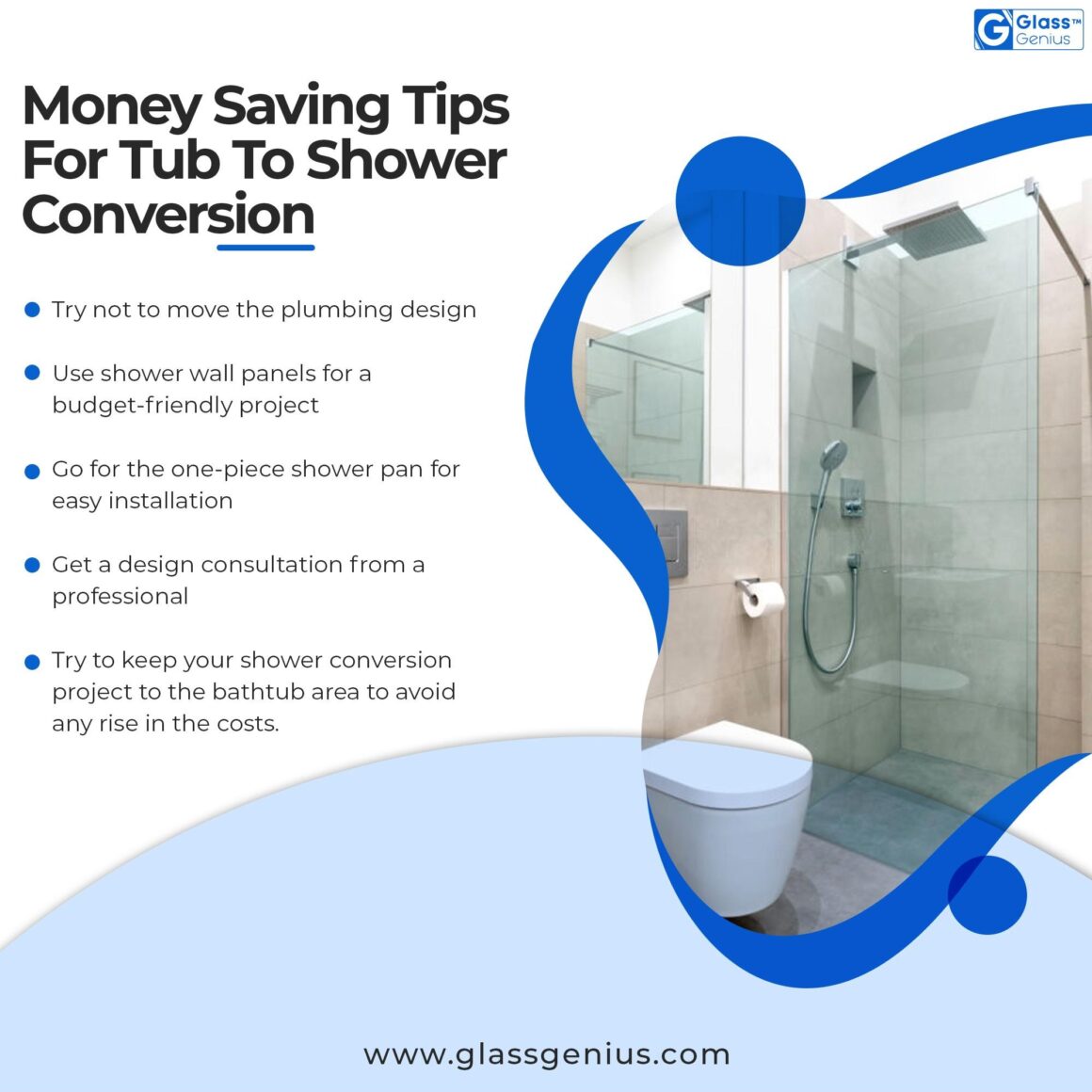 As much as it's effective, tub-to-shower conversion is an exorbitant project. You should have a clear idea of the expenses in your mind before indulging in the conversion. However, there are some ways in which you can effectively cut your tub to shower conversion costs. Below are the tips to save money on this project.
Try not to move the plumbing. Install the new shower where your tub was. Moving the plumbing could have a significant impact on the total project cost especially if the bathroom floor is of concrete. 
Instead of going for the standard ceramic tiles, use shower wall panels. The shower wall panels are grout-free and they add a more modern feel to the space. Moreover, their installation is easy and more budget-friendly. You can save a good amount of labor costs by choosing the low-maintenance wall panels. 
Instead of opting for tiles for the shower floor, choose a solid one-piece shower pan. The installation of a shower pan is easier and less time-consuming which ultimately affects the labor cost. 
Make sure to do some research and have a clear idea of what you want in your mind. This approach will not let you get distracted by every other thing you see in the market or on the internet and you would retain from making impulsive decisions. Consider your space and budget constraints and get a design consultation from a professional. 
For shower conversion, try to stay in the bathtub area. Don't go beyond the tub area because it would require a custom-made enclosure.  A standard bathtub is typically 60" wide. The same walk in shower dimensions is used for a standard glass shower enclosure. Anything beyond that would require custom construction which definitely costs more than the premade standard designs.
Best Option For Replacing Bathtub With Shower
The market and the internet are full of the options the tub to shower conversion ideas. But which one is the best to go with?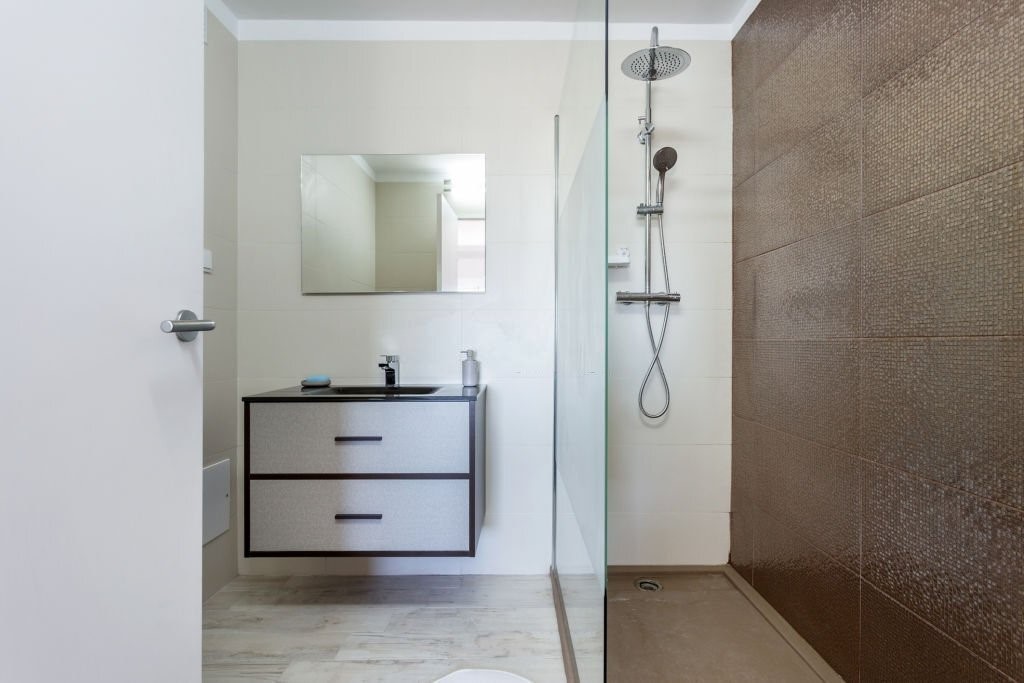 According to the common accord of experts and homeowners, tub to walk in shower conversion is the best option for the tub to shower modification. The walk in shower enclosure takes up minimal space and costs the least as compared to other alternatives. All the while providing maximum practical value and aesthetic boost. Replacing the bathtub with fixed shower screens creates a sense of spaciousness. Fixed shower screens are also easy to install and use. Tub to walk in shower conversion also works perfectly well for small as well as large bathrooms. So go for it and make your bathroom interior stand out!
Final Thoughts!
Tub to shower upgrade is definitely a great idea to give an aesthetic and practical boost to the bathroom. However, it's important to do adequate research in order to execute the project to perfection. Make sure to go through as many tub to shower conversion ideas as you can. Get price and design quotes from acclaimed glass distributors. Consult with the experts and give your bathroom the much-needed remodel.