The home windows protect your house and also add beauty to it. These windows are more than just a necessity. That's because they let you enhance the curb appeal of your property. Therefore, it is necessary to opt for the right type of windows for a house. Usually, homeowners prefer simple and modest-looking windows. They aren't a bad choice, but there are so many beautiful types of windows available out there.
This detailed guide will help you choose the perfect type of window for your home. So, let us get into it!
Types of Windows for Your Home – 12 Great Styles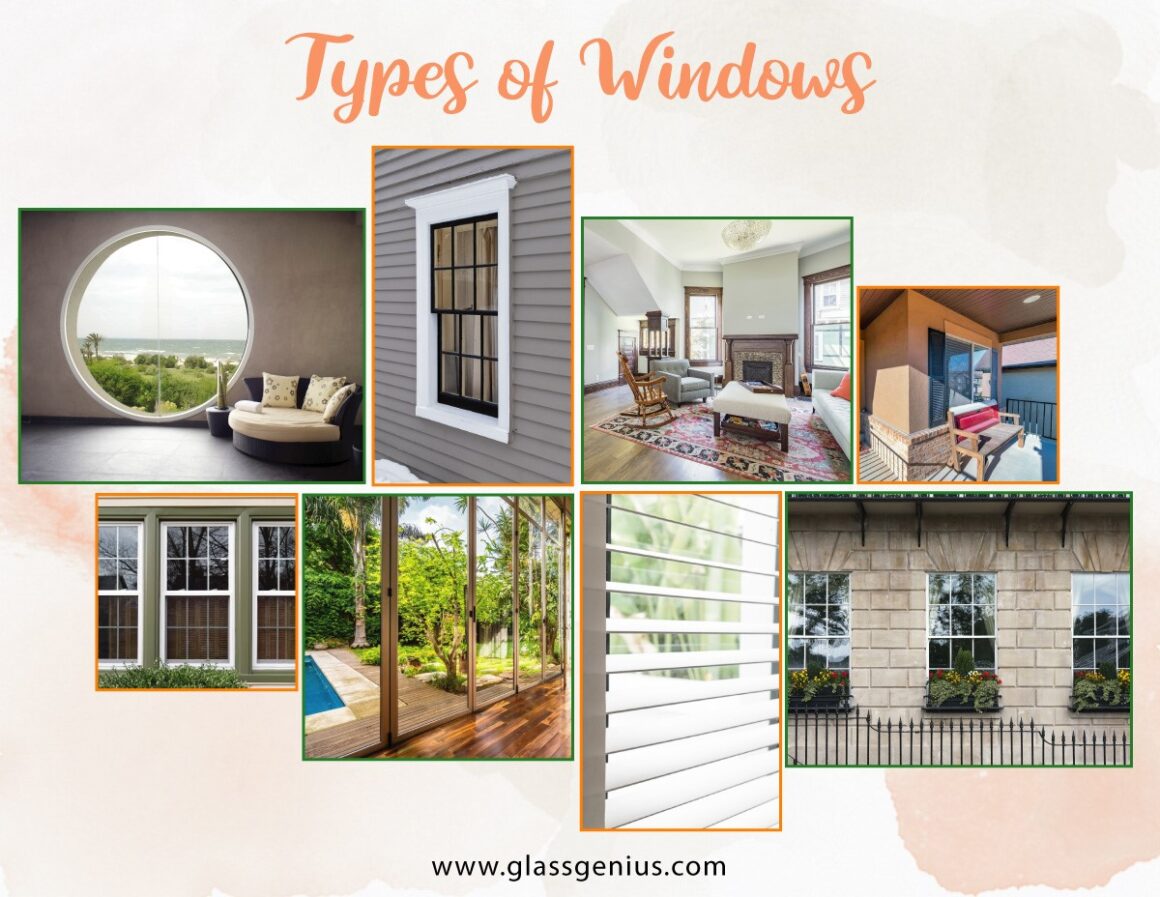 As mentioned, you won't be short of options when it comes to choosing the best window type for your home. However, each type has its own pros and cons. Here are 12 popular types of windows, along with their estimated cost, pros, and cons. So, let us take a look at them:
1: Round Windows
First and foremost, we have round windows. As the name says, they have a round shape, and most of these windows don't open. These windows are a perfect addition to any home's interior.
Further, they are used to allow some natural light to pass through. Round windows are further classified into several types, i.e., oval windows, circular windows, etc.
Estimated Cost of Round Windows:
Round windows usually cost around $250 – $850. Of course, your chosen material, window size, and labor charges may vary from this estimated price figure.
Pros
Round windows can be installed in any room of your house
Their distinctive looks are tough to overlook
Also makes your living space brighter by allowing sunlight to pass through
Cons
Round windows aren't that cheap
2: Garden Windows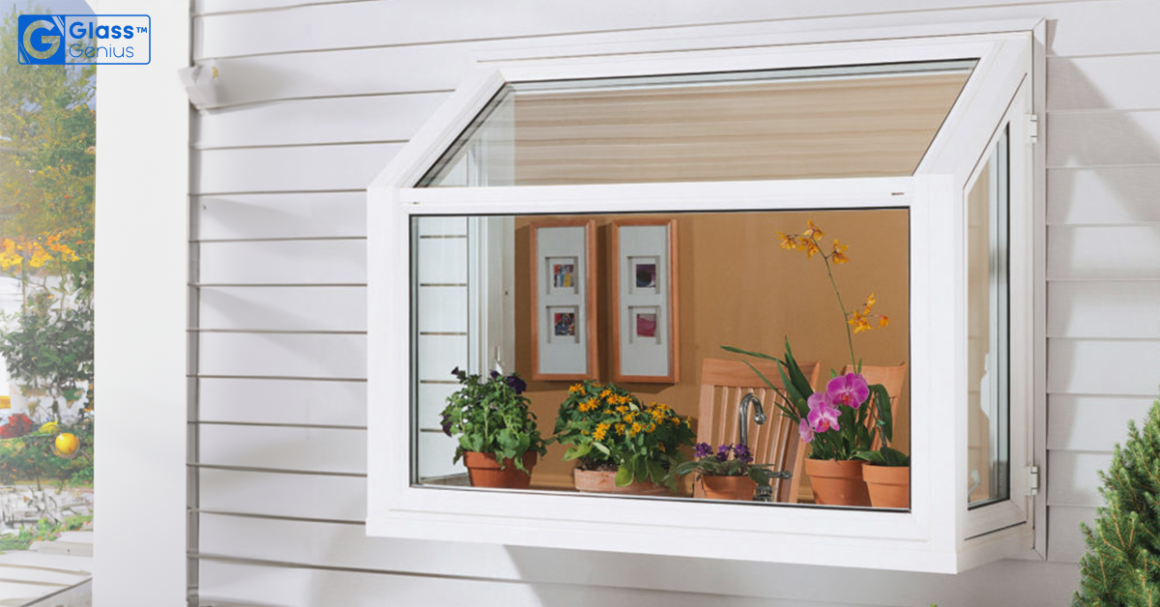 Garden windows are quite similar to bay windows. These windows act like a mini garden. Garden windows can be installed in any space of your house (usually, they are installed in kitchens). These windows sit slightly outside the window frame. This gives you ample room to place some tiny plants.
Estimated Cost of Garden Windows
You have to pay a significant price for all those exciting benefits of garden windows. These windows cost anywhere from $1350 to $6500. As always, the actual installation cost may vary in your case.
Pros
Offers Some Nice Space for In-Door Gardening
Also, Let's Sunlight Pass through It
It can Be Installed In Any Room
Cons
As they extend slightly towards the outside, they may not be perfect for homes located in high-traffic areas
3: Jalousie Windows
If you prefer maximum privacy and elegant looks, jalousie windows are for you. The term "Jalousie" is derived from the French language, where it is used for jealousy.
That's why these windows don't let anyone from the outside see through them. In short, they appear and operate like window blinds.
Estimate Installation Cost of Jalousie Windows
The estimated installation cost of jalousie windows varies from $200 to $400 per window. The labor charges and additional customizations may raise this estimated cost.
Pros
Jalousie windows block direct sunlight
They look quite different from the regular windows
Cons
These windows are not that durable.
4: Transom Windows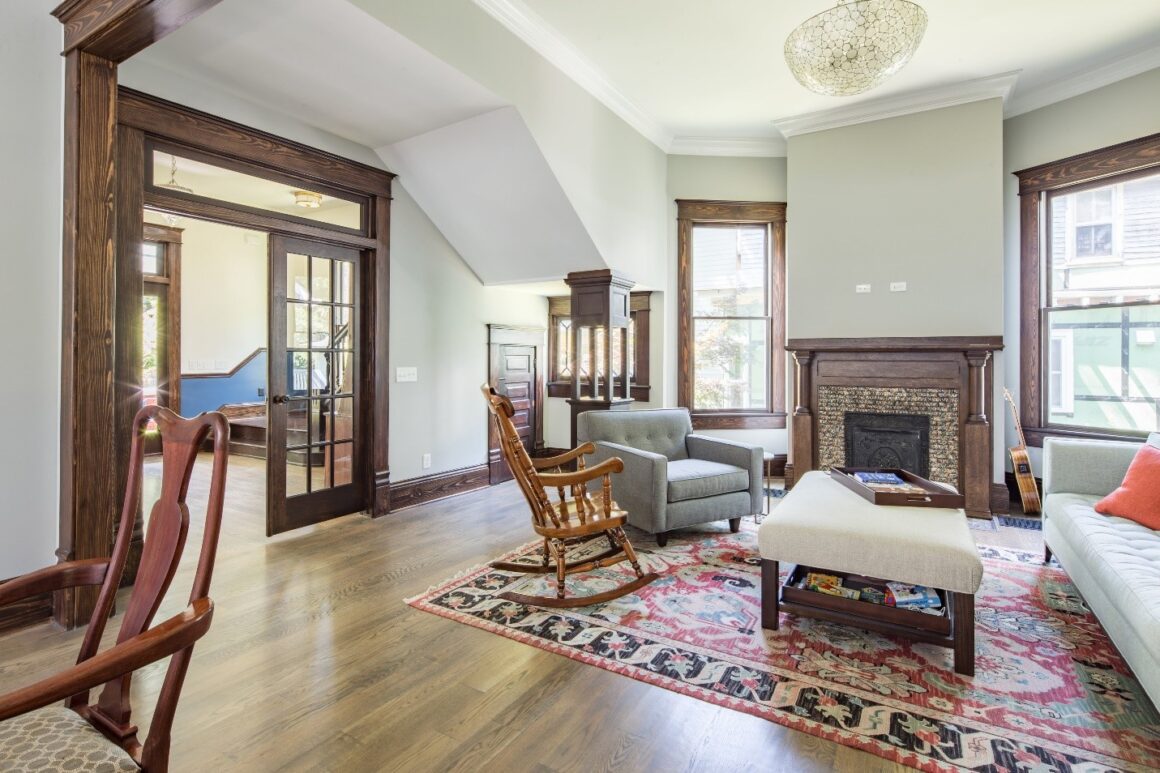 A transom window is another interesting type of window option. These windows are installed at the top of a door frame. Because of their unique placement, these windows are mostly found in older buildings. However, you can also install them in any modern home.
Estimated Installation Cost of Transom Windows
On average, transom windows cost $200 to $400 per window. Note that this is an estimated pricing figure which may vary for each location.
Pros
Since these windows sit on top of the door trim, you can enjoy maximum sunlight without compromising your privacy.
Transom windows are also easy to clean and maintain.
Cons
You cannot install a transom window in any room. They are kind of limited to certain rooms.
5: Storm Windows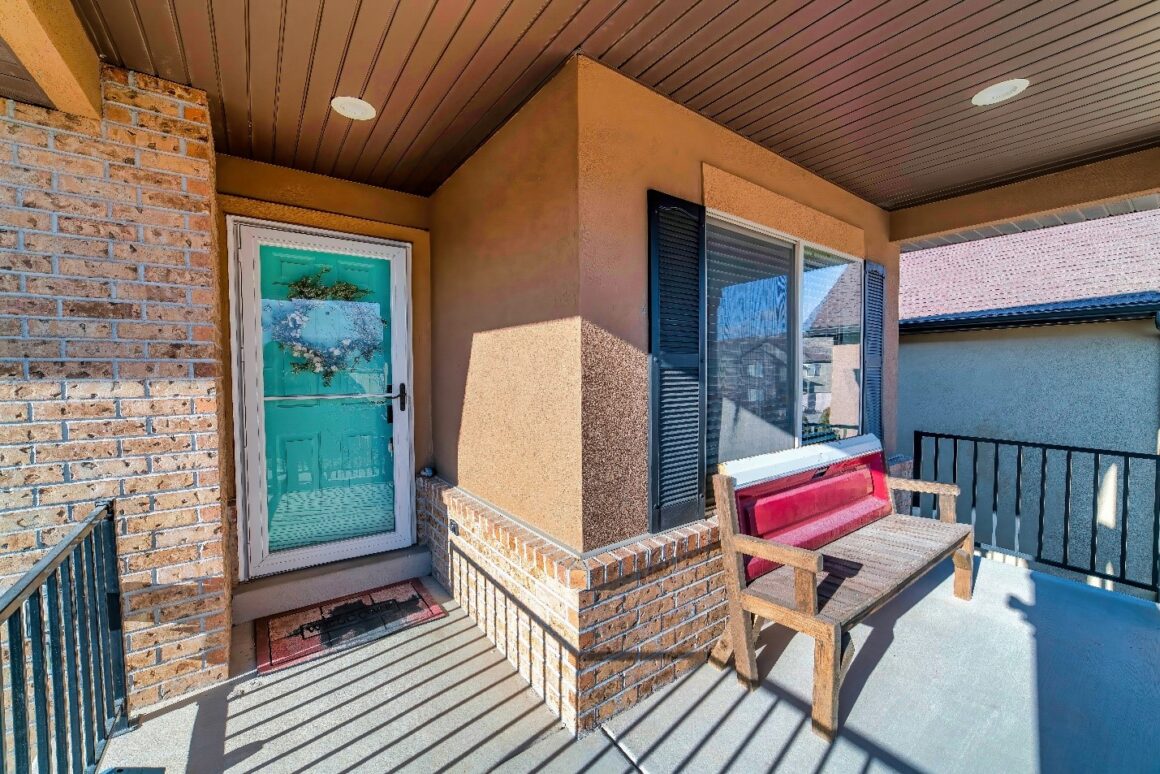 Storm windows help you prolong the lifespan of your interior windows. Sounds vague? Well, let us explain. A storm window is a glass window installed to support the already installed windows. So, the purpose of installing these windows is to provide extra protection and support to the existing house windows. The good thing here is that these windows aren't that expensive.
Estimated Installation Cost of Storm Windows
A high-quality storm window may cost as high as $600. At the same time, the cheaper ones start at around $100.
Pros
Storm window protects your already-installed windows
They are quite cheap as well
You can even customize them (to an extent only)
Cons
Maintaining storm windows can be a hassle for some
6: Bow and Bay Window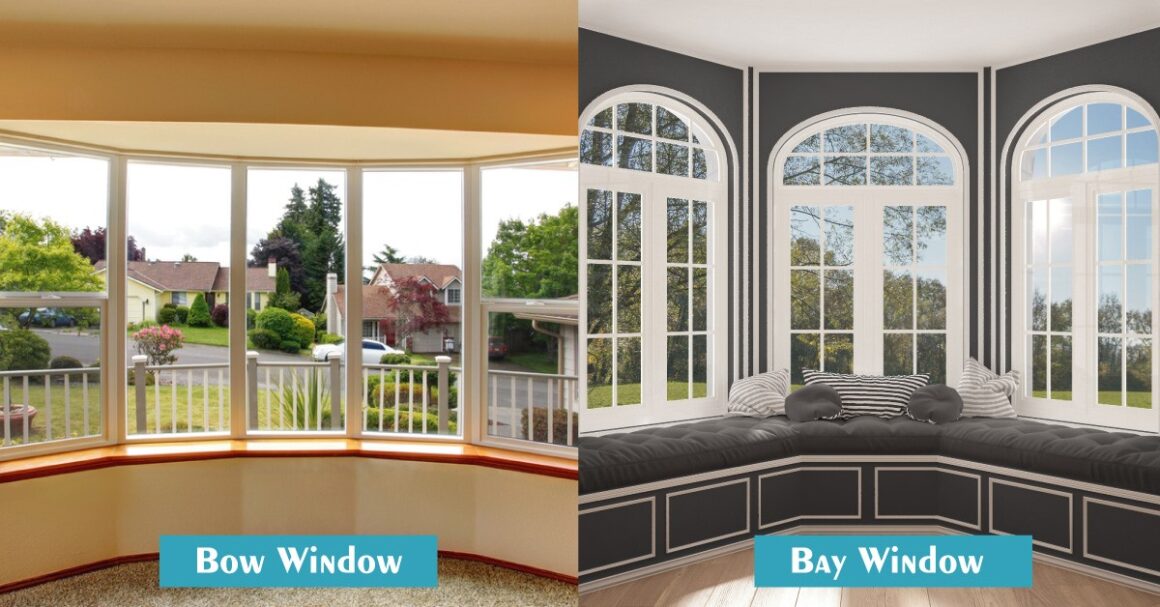 Both bow and bay windows are often confused with each other. Though there are some similarities, these widows are quite different too.
A bay window is basically a three-dimensional window. So, it contains three small windows. The center one is referred to as the picture window. The other two windows are usually smaller than the center one.
The bay windows also sit slightly towards the outside of a room or a kitchen (wherever you install them). So, if you want to incorporate a glass window within a small space, bay windows are a good option for you.
On the other hand, bow windows appear more like curved windows. This is because they contain more than three (ideally 4 to 5) small windows. Homeowners prefer bow windows over bay windows because of their more pronounced looks.
Estimated Installation Cost of Bow and Bay Windows
The bay windows usually cost less compared to bow windows. For example, you can install one for around $1000 to $5000. In comparison, a bow window may cost as high as $6000.
Pros
Both these windows improve the ventilation process
They enhance the curb appeal of your property
They can be installed in tighter spaces
Cons
Bay and bow windows are quite expensive
7: Sash Windows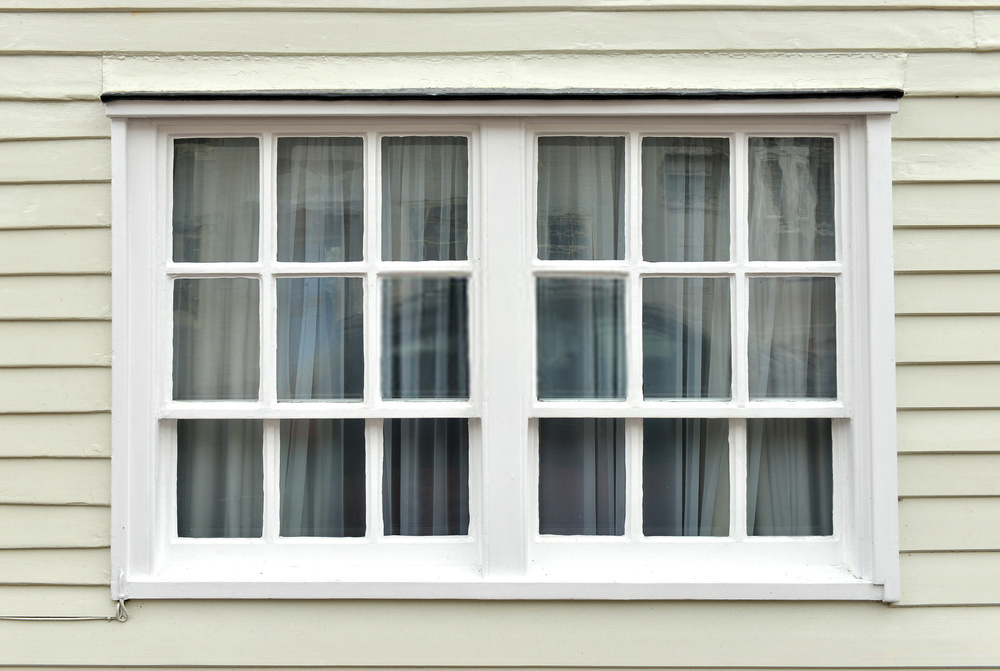 Sash windows are basically windows that open and close in a vertical orientation. Unfortunately, not many homeowners opt for sash windows. That's because they are old-styled windows.
Estimated Installation Cost of Sash Windows
The actual installation cost of sash windows depends on various factors (material, size, etc.). Anyhow, expect to pay around $250 to $2500 for each sash window.
Pros
Sash windows give a more classical look to your property
They offer better ventilation
Cons
The old style of these windows may not attract many
8: Single Hung Windows
Single-hung windows are probably the most convenient house windows. That's because their opening and closing mechanism makes them different from the rest of the window options. Anyhow, you can only open up the lower sash in single-hung windows. The top one remains fixed.
Estimated Installation Cost of Single-Hung Windows
Single-hung windows are usually cheaper than other types of windows. Their installation cost varies from $300 to $600.
Pros
You can install high-quality single-hung windows on a budget
Single-Hung windows are also easy to install
Ideal starter windows for a newly-built home
Cons
Compared to double-hung windows, these windows offer limited functionality
9: Double-Hung Windows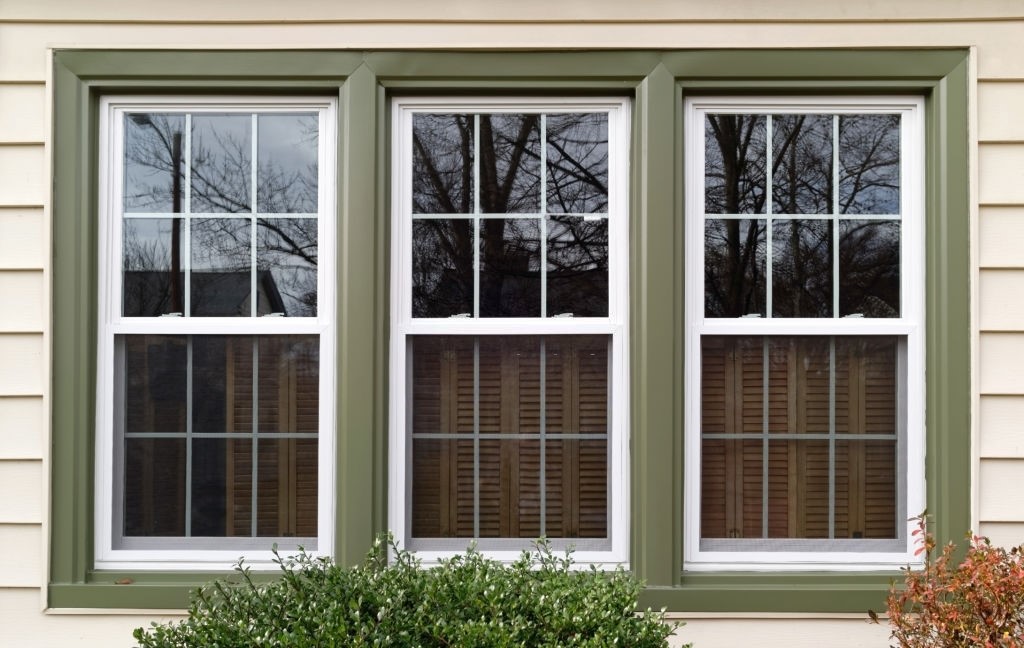 Unlike single-hung windows, double-hung windows can be opened from both top and bottom sashes. As a result, these windows are easy to clean as you can open up both sashes. Further, they also ensure enhanced energy efficiency.
Estimated Installation Cost of Double-Hung Windows
The average installation cost of double-hung windows is also not that high. You can install one for around $300 to $650.
Pros
Since both sashes of these windows can be opened, you can clean them with ease.
Double-hung windows are best for ensuring enhanced ventilation
Cons
If you opt to replace them anytime soon, the possibility of air leaks increases
10: Hopper Windows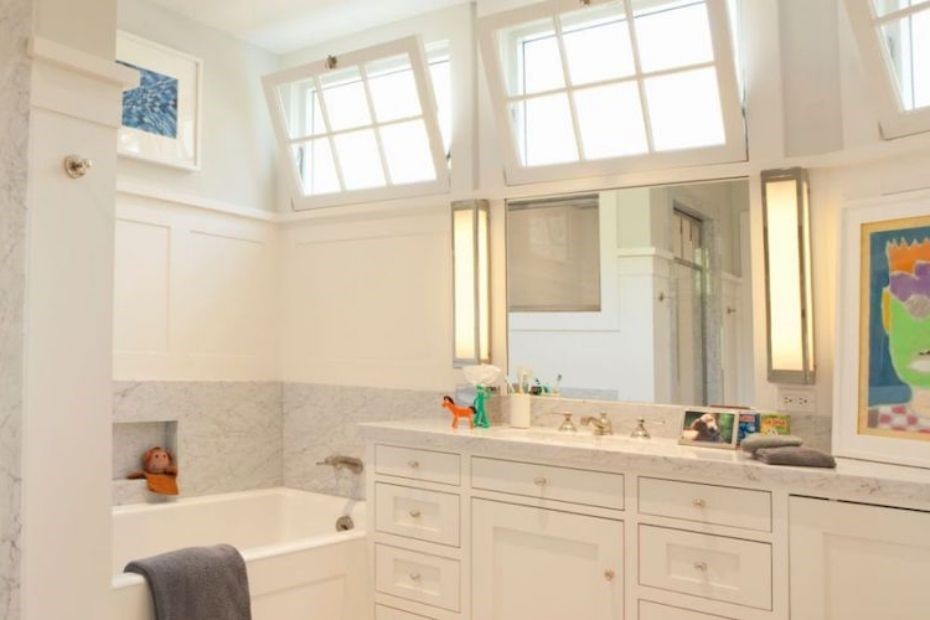 The hopper window is a tiny window that is usually installed in bathrooms and basements. This window opens and closes in a unique way. Unlike modern-day windows, these windows have moveable sashes and open both inwards and outwards. Therefore, hopper windows take up a lot less space which is an added bonus.
Estimated Installation Cost of Hopper Windows
On average, hopper windows should cost around $200 to $650. This also includes the material and labor costs.
Pros
Ensures Improved Ventilation
Takes Up Less Space
Ideal for Bathrooms and Basements
11: Floor to Ceiling Windows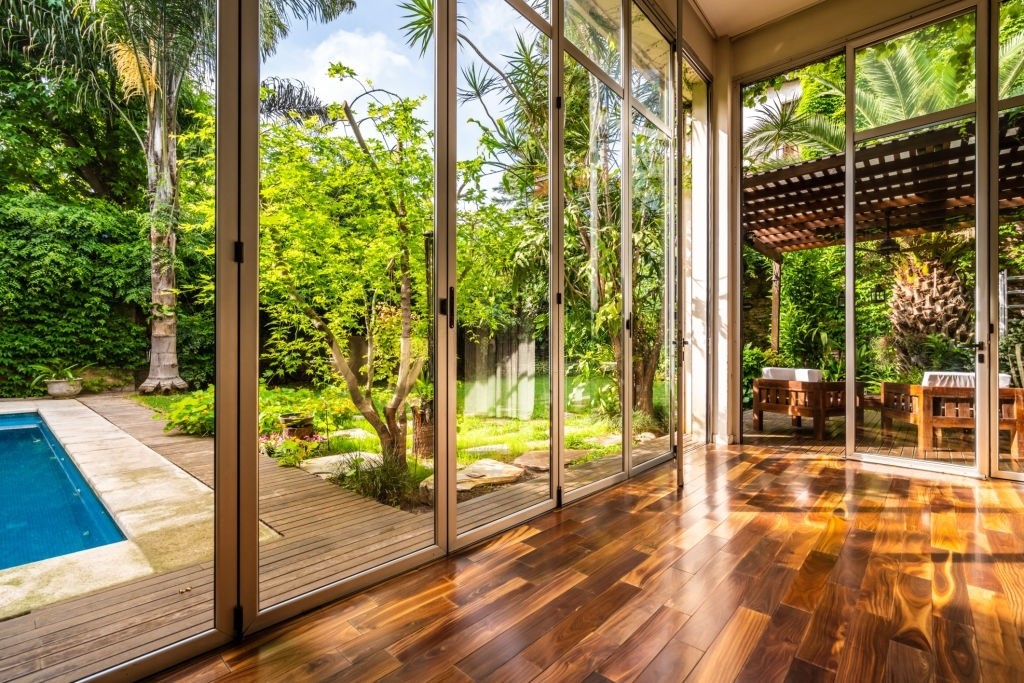 Floor to ceiling windows is an excellent option for a modern look and feel. These windows cover up a whole wall (your specified one) and make your room look more open and airy. However, note that these windows can be expensive since they cover the whole wall.
Estimated Installation Cost of Floor-to-Ceiling Windows
The distance of your floor-to-ceiling determines the installation cost of the floor to ceiling window. So, expect to pay around $750 to $1500 per linear foot.
Pros
You Get Abundant Natural Light
Makes Your Room Look Bigger and Airy
Ideal for a Modern Yet Practical Look And Feel
Cons
Floor to Ceiling Windows Are Quite Expensive
12: Porch Windows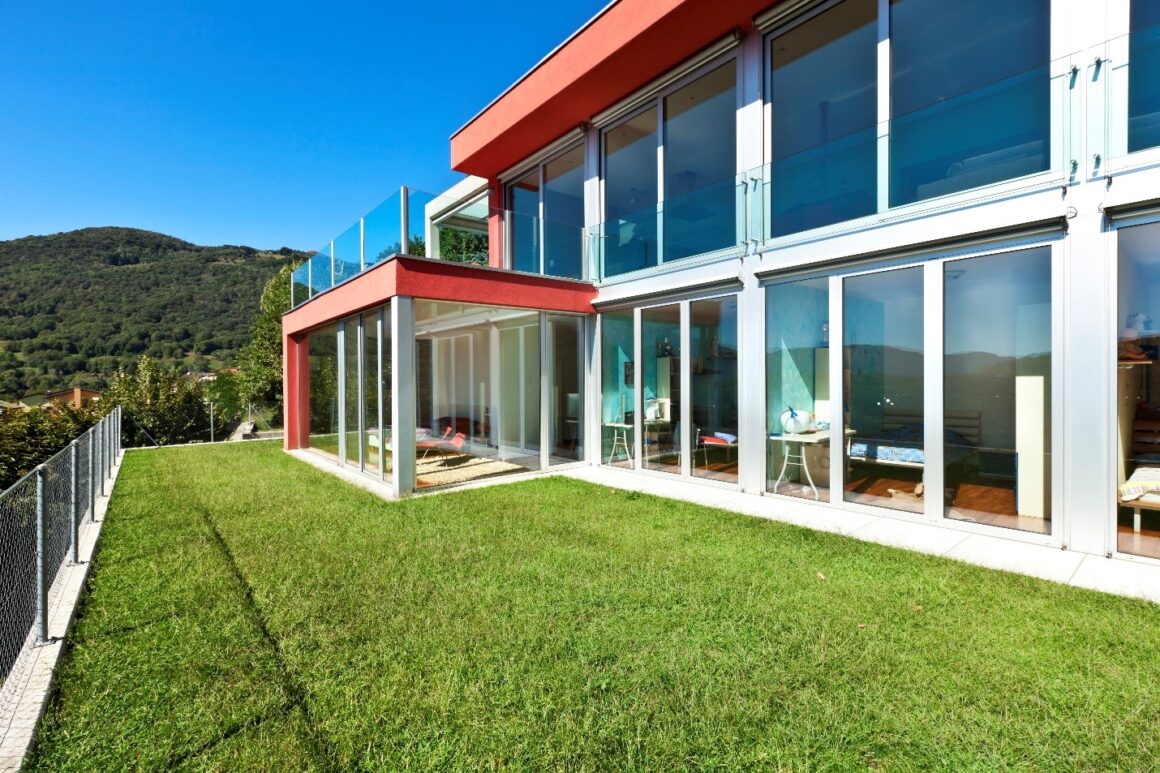 Any type of window (whether made of glass or wood) that you install on your house porch can be referred to as a porch window. Usually, glass windows opted for installation in porch screen rooms and sunrooms. Further, you can also customize porch windows.
Estimated Installation Cost of Porch Windows
The actual installation cost of porch windows depends on the type of glass and window size. However, on average, you will have to pay around $500 to $1500 for each porch window.
Pros
Highly customizable
Let's you get close to nature
Let's plenty of sunlight to pass through
Cons
DIY installation isn't easy
Get Custom Glass Replacement for Any of Your Chosen Windows
When you know the different types of windows for houses, it becomes easier for you to choose the right one. No matter which window you opt for, you should never compromise on the quality of its glass panels. Here are a few durable glass options for home windows:
1: Insulated Glass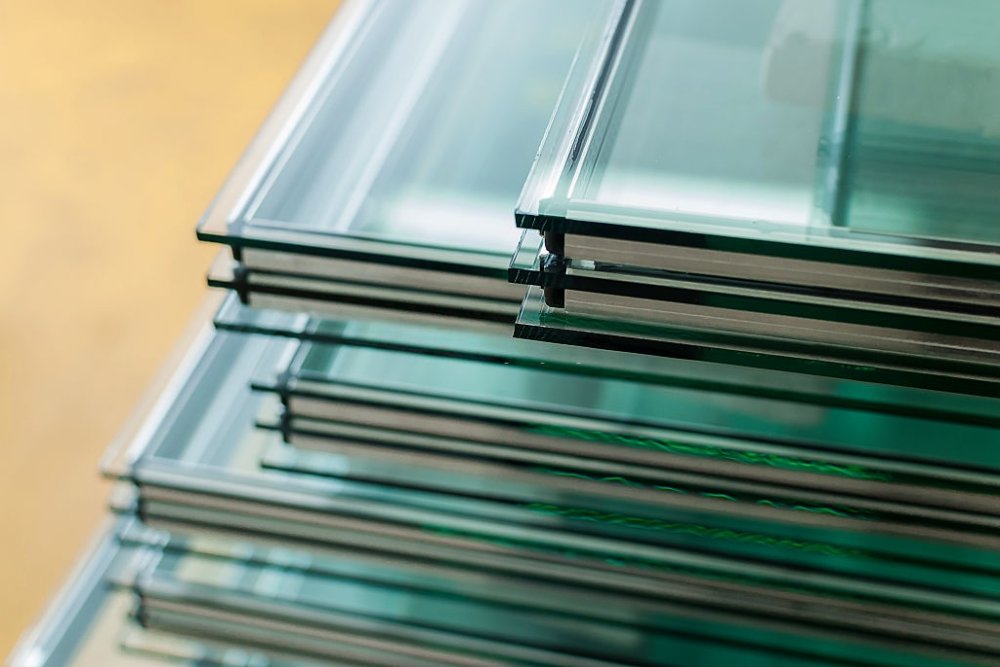 Insulated glass is often referred to as double pane glass. As the name highlights, this type of glass consists of two different glass panels. An inert gas separates these panels and acts as an insulating material. Because of their excellent insulation properties, these glass panels are ideal for energy saving. Moreover, they also minimize noise pollution.
2: Tempered Glass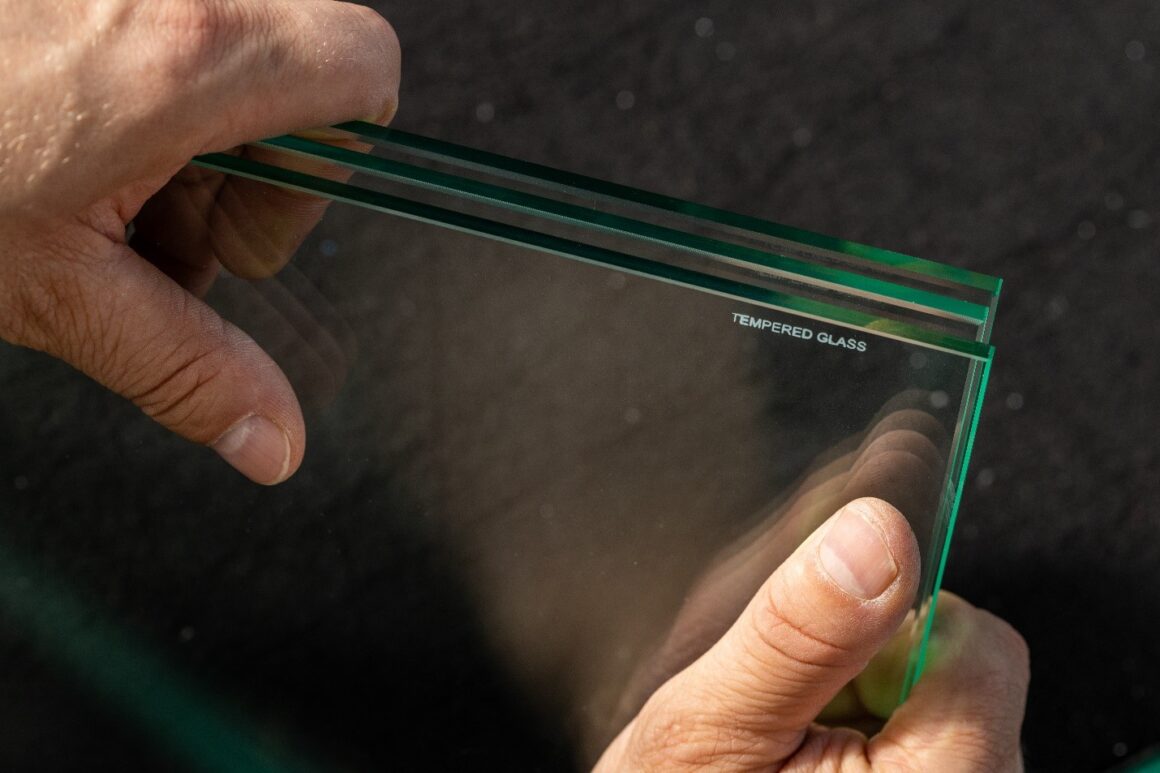 Tempered glass is one of the most common safety standard glass options. This glass panel is impact-resistant (to an extent) and has a scratch-resistant coating. These add-ons make tempered glass the preferred safety glass option of many homeowners.
3: Laminated Glass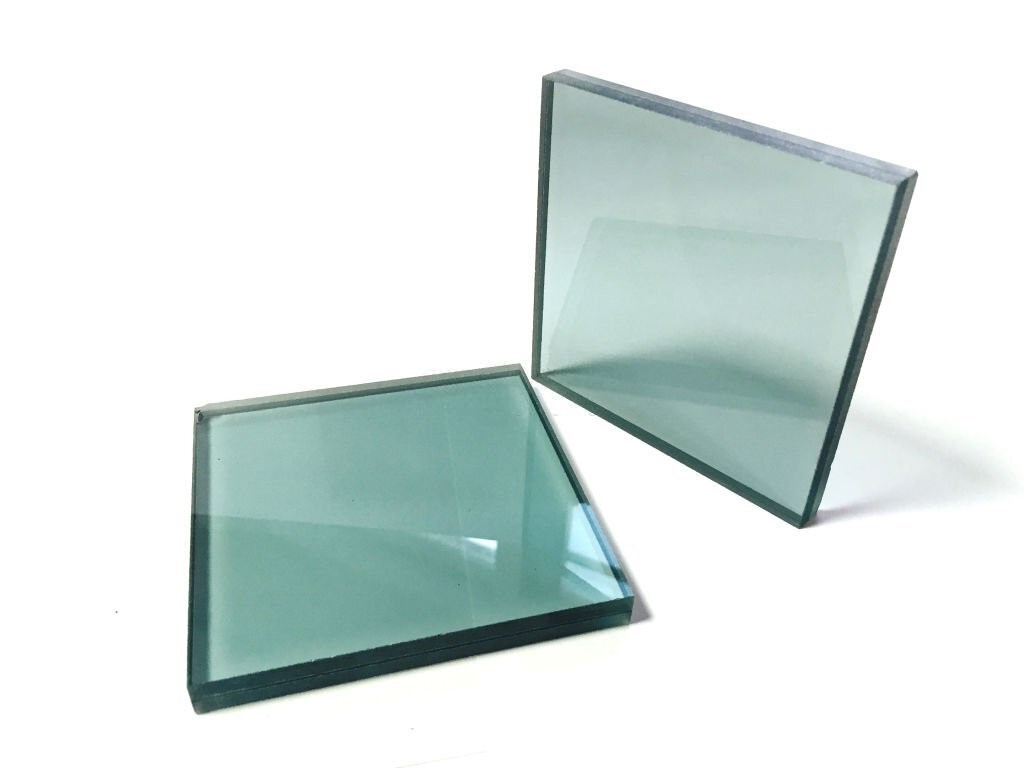 Laminated glass is even more durable than safety standard glass. Unlike toughened glass, it doesn't break into tiny pieces. Instead, its tiny glass particles remain intact within its frame (upon an impact). Therefore, laminated glass is considered the safest glass option for house windows.
4: Frosted Glass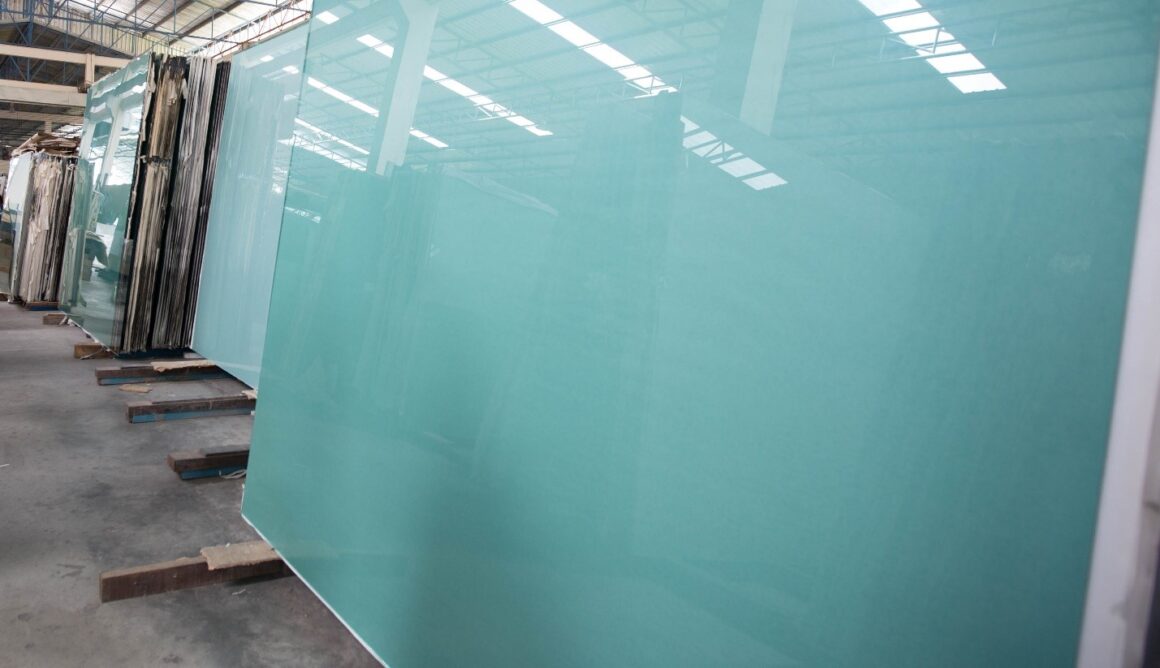 Frosted glass is more of a privacy glass option here. The opaque surface of this glass panel doesn't let anyone see through it. However, this opaque surface doesn't block the passage of light. So, if maximum privacy is your priority, frosted glass house windows are the best option for you.
5: Tinted Glass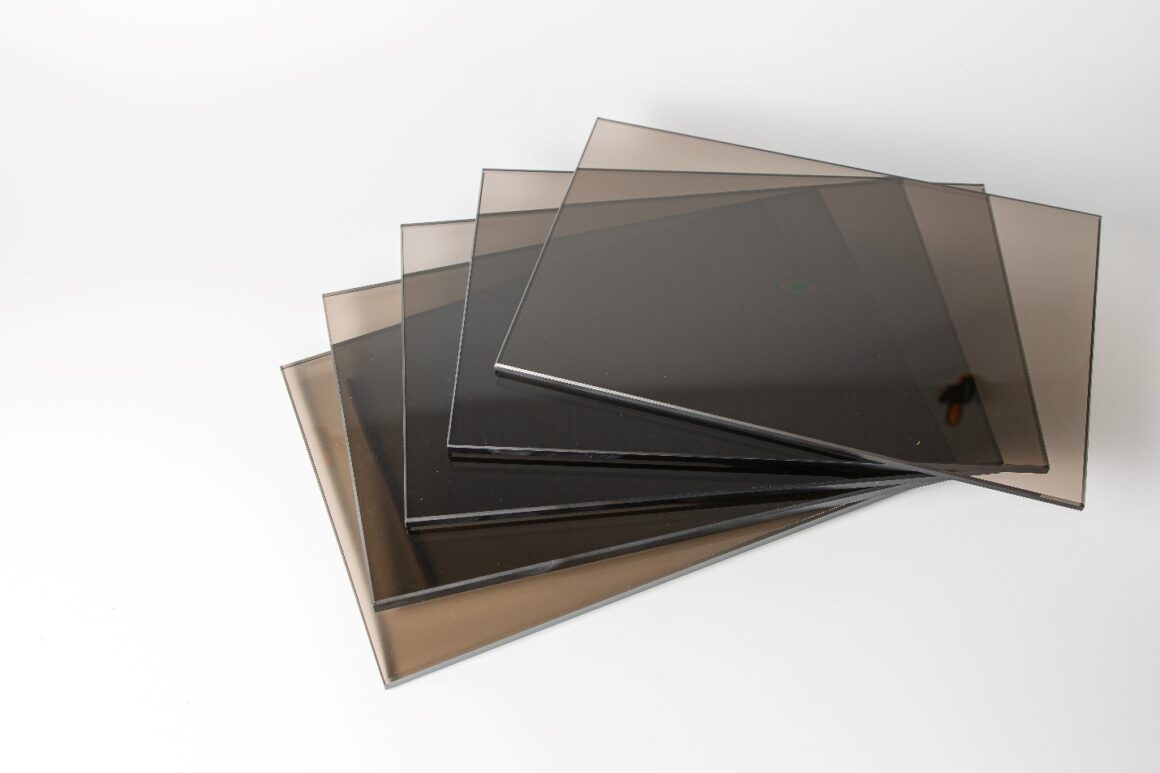 Last but not the least, we have tinted glass panels. As evident by their name, these glass panels have a specific tint (Like gray, bronze, etc.) on top of their surface. Now, the type of tint determines how the glass would appear.
Usually, lighter tints are preferred by the majority of homeowners. However, you can also opt for a darker tinted glass. Anyhow, tinted glass is a good option if you want to add a bit of style to your house windows.
Final Thoughts!
Now, you know all the popular types of windows for houses. No doubt, a ton of options are available in this regard. But not all of them are made for the same purpose. For instance, you can opt for double-hung windows if maximum ventilation is what you prefer.
Similarly, you can go for floor-to-ceiling windows for a more modern look and feel. Anyhow, always choose a quality glass panel for your house windows. We recommend buying your chosen glass panel from a reliable glass vendor.