What do you think is the trickiest part of a home?
The bathroom? To an extent, Yes!
The entrance? Kind of close!
You guessed it right! The stairway!
The stairways are typically compact and sometimes dark too. However, stairways contribute big-time to the overall look of the home. Therefore, special attention enhances the stairway design. On the flip side, there are usually limited options for stairwells as it is somewhat narrow. The right railing choice impacts the stairway as well as the overall home aesthetics significantly.
Glass stair railing is the most popular choice among contemporary interior designers these days. And it's trending for good!
Glass handrails facilitate the light flow, open up the space, and add a remarkable visual interest to the overall interior. It highlights the clean architectural lines and add to the luxury value of the home.
Let's explore the ins and outs of the glass stair railing systems.
Glass used in glass railing systems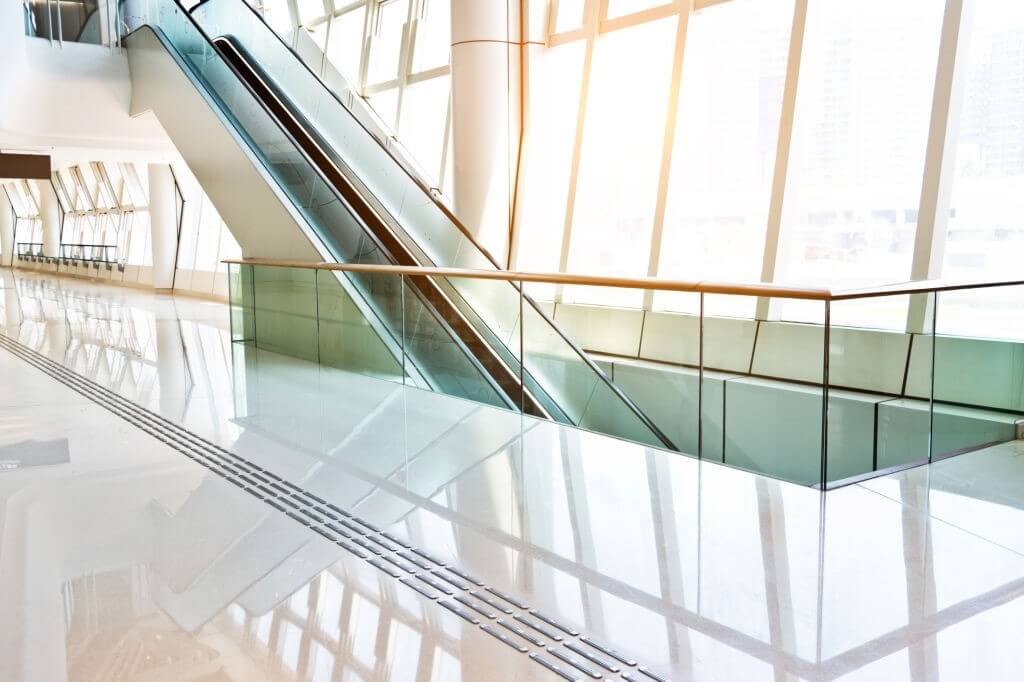 On hearing "Glass Staircase" the first thing that pops up in mind is "So Posh!" but the very next thing that our minds think about is, "wouldn't it be risky?"
Well, the glass used in glass balustrades is super-strong and sturdy. Let's discuss some common types of glass used in glass handrails.
Heat-Strengthened Glass
Tempered Glass
Architectural glass
1. Heat-Strengthened Glass – not a very common choice!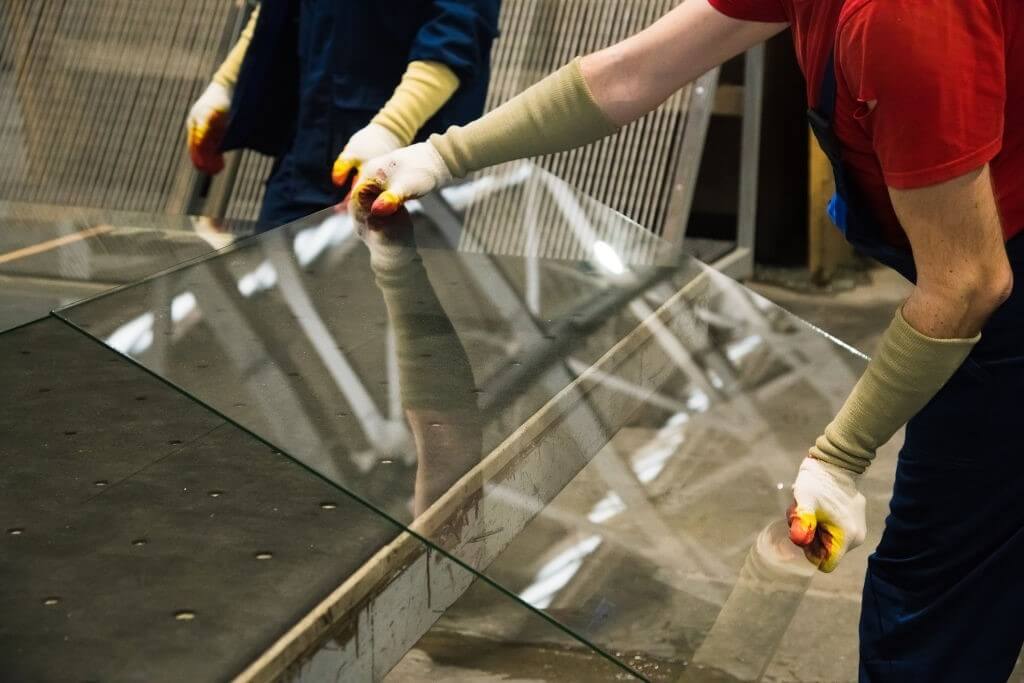 As the name suggests, heat-strengthened glass is reinforced by heating it at a very high temperature. The glass is then force cooled to achieve a high degree of strength and stability. Heat-strengthened glass is almost two times stronger than untreated glass. It breaks into sharp shards on a hard impact. Heat-strengthened glass is not a preferred choice for a glass stair railing system. However, it can be a favorable option.
2. Tempered Glass – the preferred one!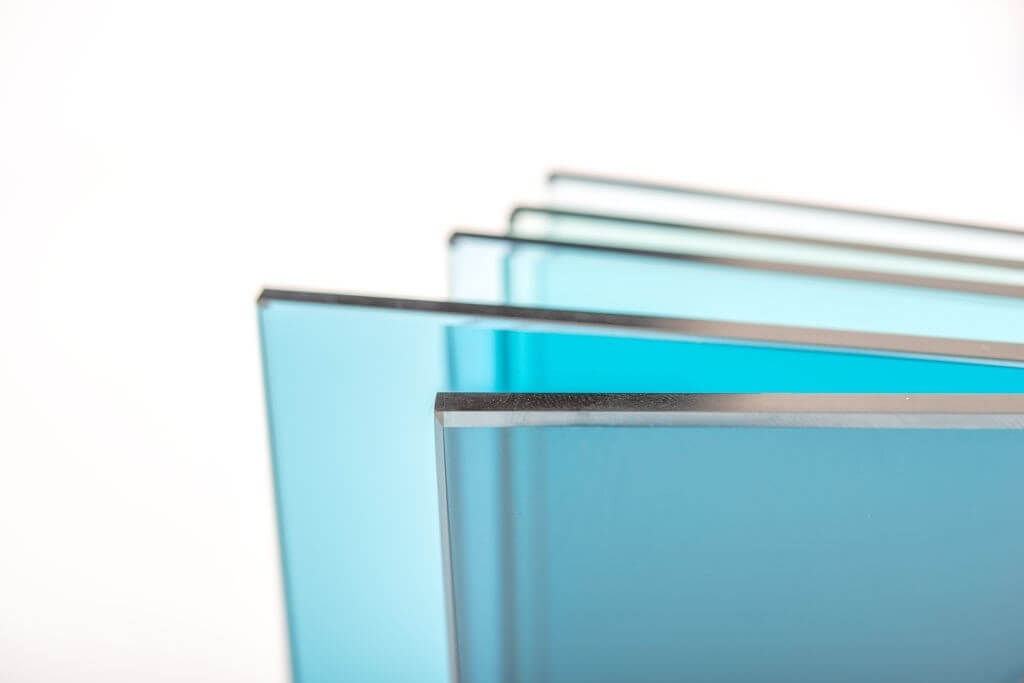 Tempered glass follows the same manufacturing process as that of heat-strengthened glass. The only key difference is the cooling process. For tempered glass, the cooling process is accelerated to achieve higher surface compression. This process makes tempered glass much stronger than heat-strengthened glass. Moreover, tempered glass has a safe break pattern, that is, on a hard impact (hard enough to break it!) tempered glass breaks into small harmless pieces. Therefore, we name it as safety glass. All these properties of tempered glass make it a perfect choice in glass fences.
3. Architectural glass – the absolute favorite!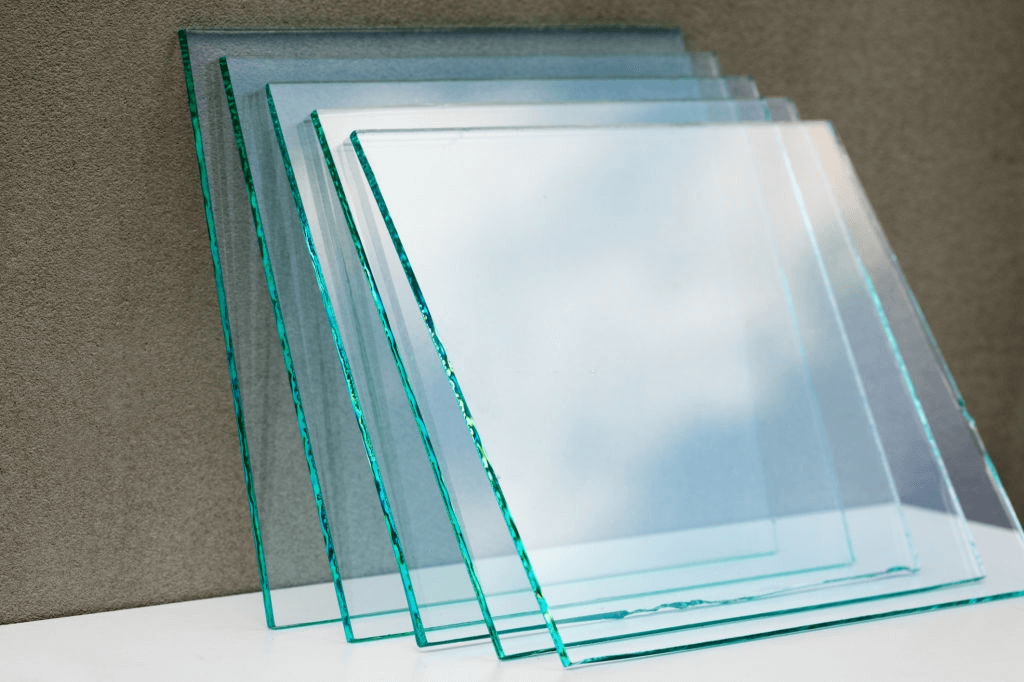 For the glass staircase, we need a super-strong glass type that doesn't crack or break. Architectural glass is ideal for a glass fencing system as it has a very high strength value.
Types of Glass Handrails
Now that you are familiar with the type of glass we commonly use in the glass fences, let's explore some different types of glass handrails.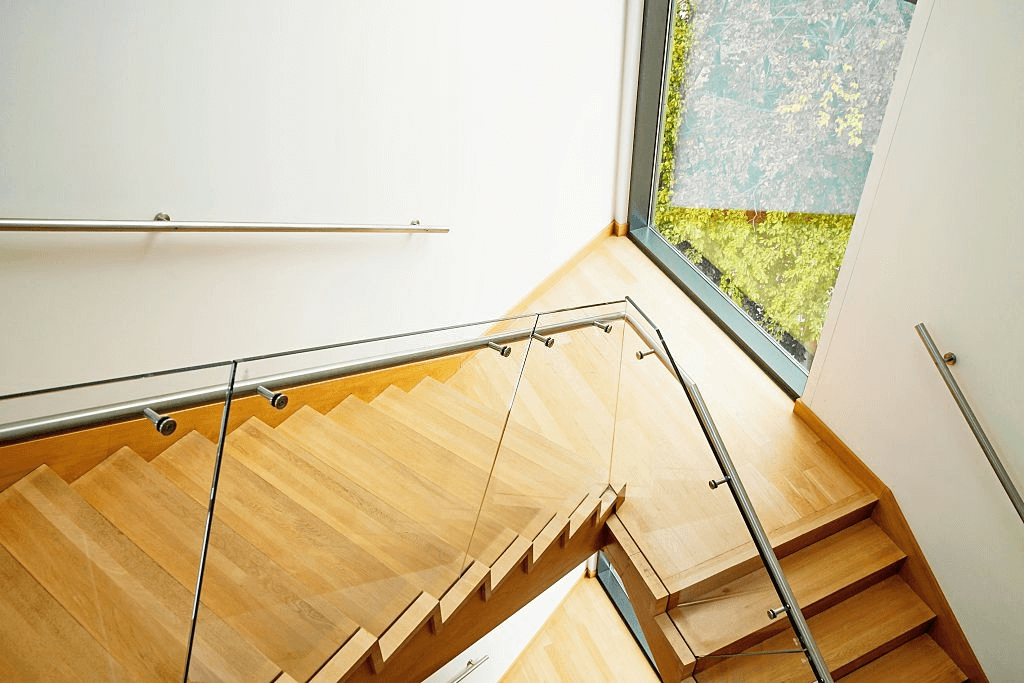 Indoor glass railings – brighten up the interior
Indoor glass balustrades are a fashion-forward and classy railing solution for homes. It provides a safe and stylish barrier without driving you to give up on the open space concept. In fact, the glass stair railing system is your best shot at enhancing the staircase. It brings style and sophistication to your interior. Dadoed glass stair railing, standoff railing, clamped glass stair railing, and mono stringer railings are some of the popular indoor glass stair railings.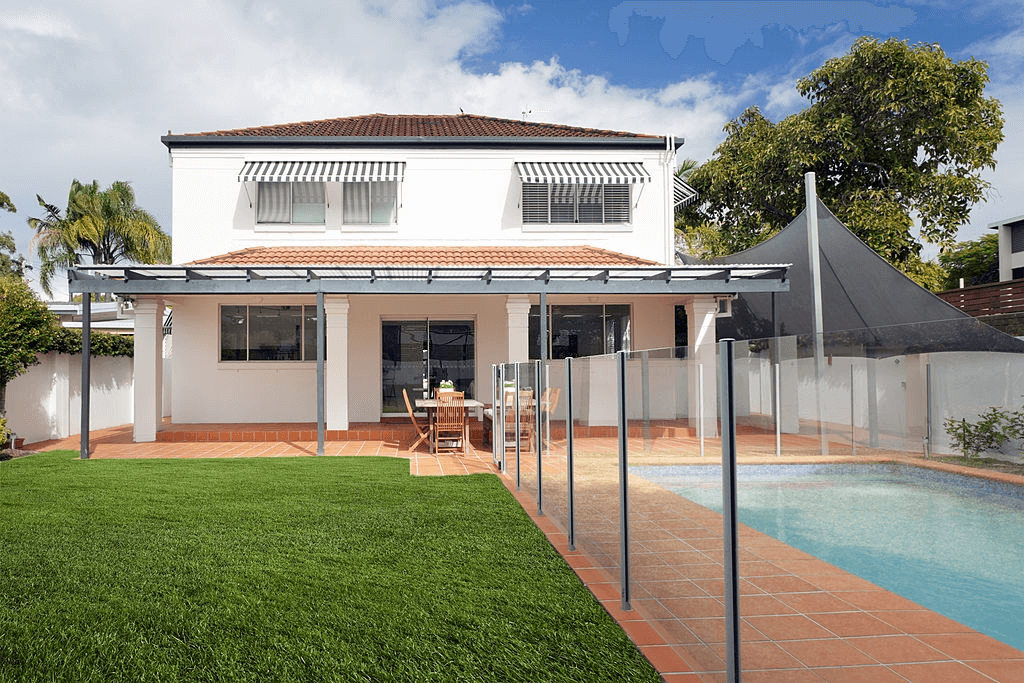 Outdoor Glass railing – enhance the exterior
An outdoor space requires the same attention and consideration as the interior.
Glass fencing is a contemporary way of enhancing the balcony and decks. Glass balcony railings provide a high-end feel to the overall look of the building. Moreover, it complements the exterior and serves as an interest factor for the building. The glass deck railing provides the right appeal for the building to stand out from the rest.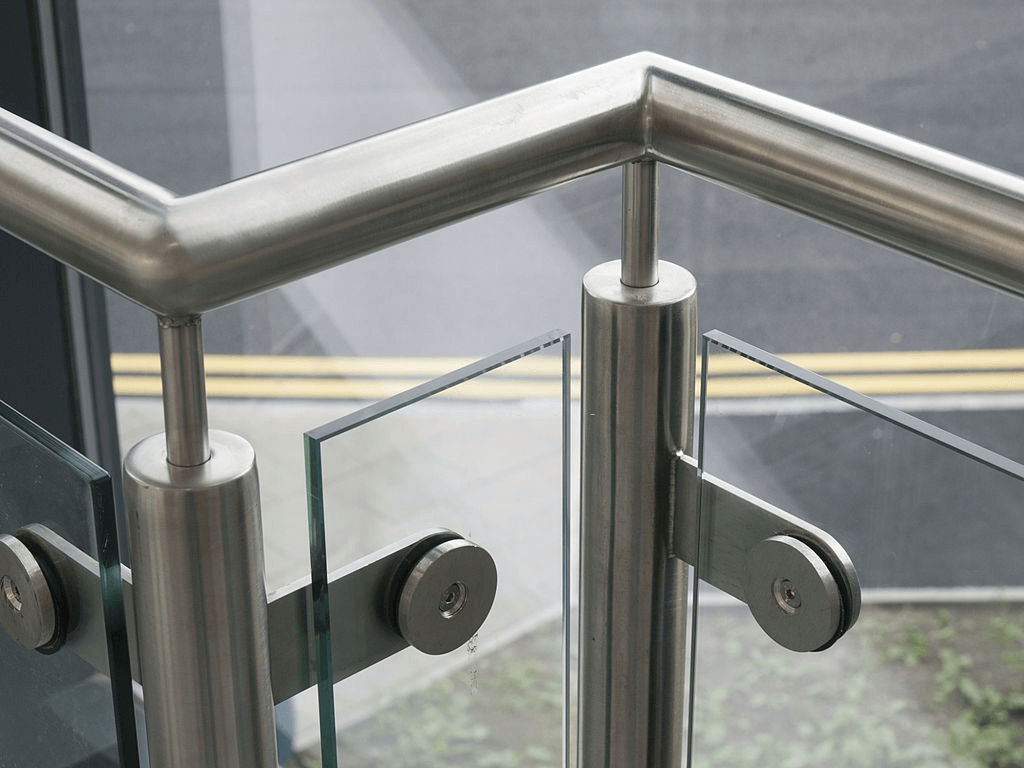 Framed glass stair railing – a safe choice!
It is the most commonly used type of glass stair railing system. Tempered glass rails with steel, aluminum, or wooden frames constitute a framed railing system. In addition, it combines safety and luxury. The framed railing system is most commonly used around pools, decks, and balconies to maximize the view.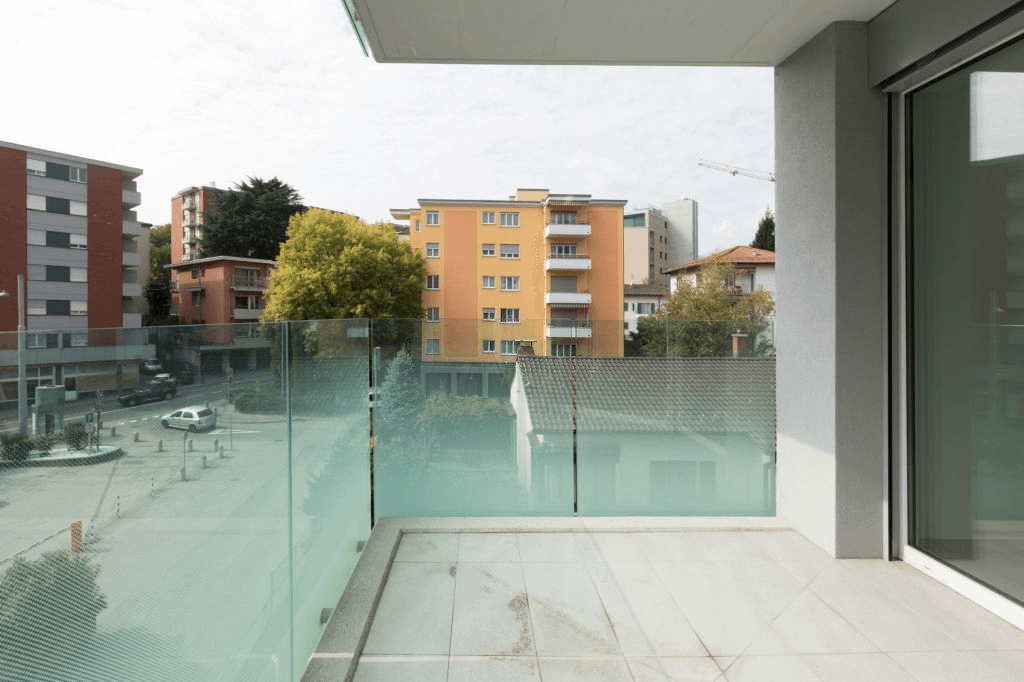 Frameless glass railing – a luxurious pick!
As the name implies, the frameless glass railing constitutes the glass rails without any supporting frames. Only posts are used to hold the glass rails in place. It's an all-glass stair railing system. Above all, the sleek design and polished finish of frameless handrails deliver a lavish feel and provide an unimpeded view. This type of railing system is mostly employed in the balconies, terraces, and decks of high-end buildings.
Pros and cons of installing glass railings in buildings
Are you considering installing glass balustrades in your home? Well if you are unable to decide, look into the merits and demerits of installing glass balustrades. Just go through the pros and cons and analyze what you actually want!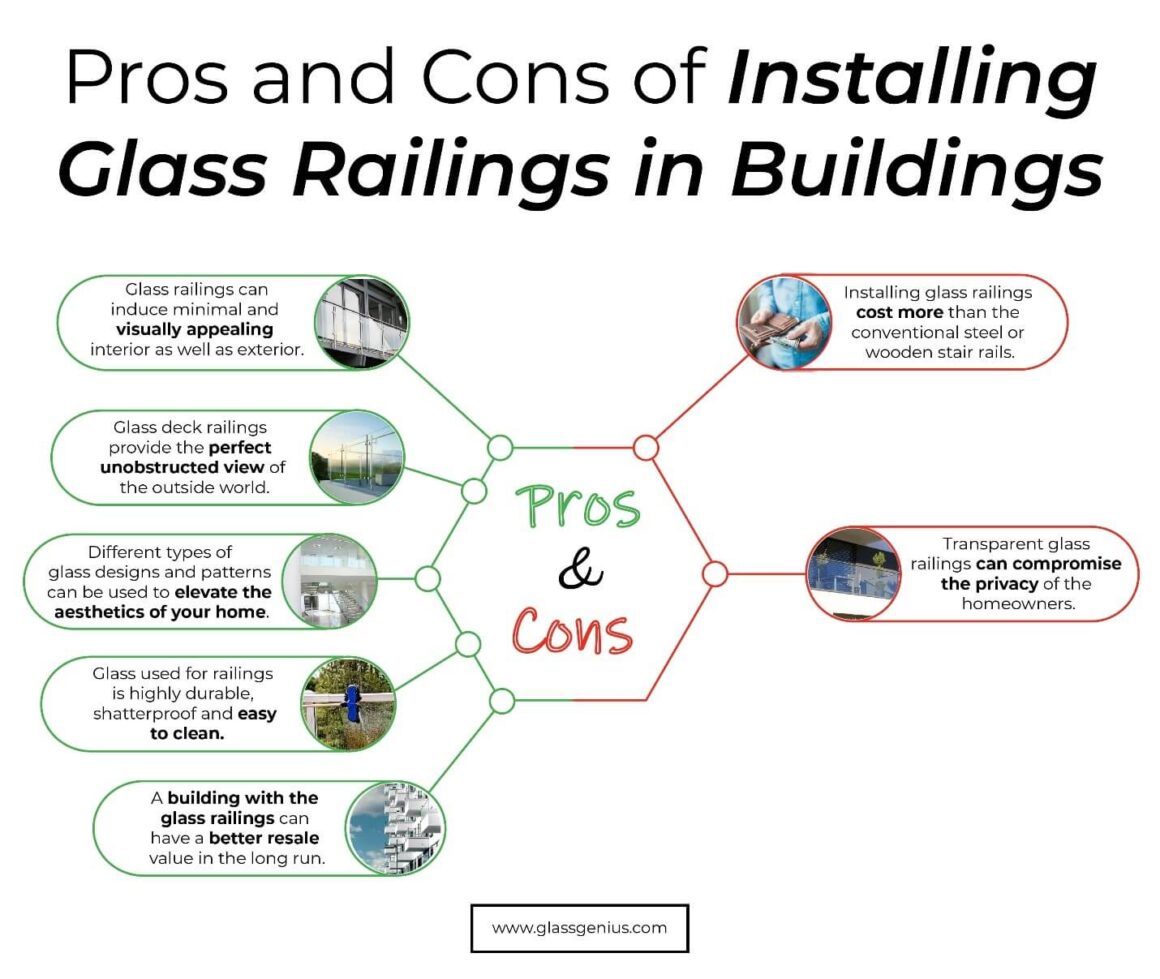 Pros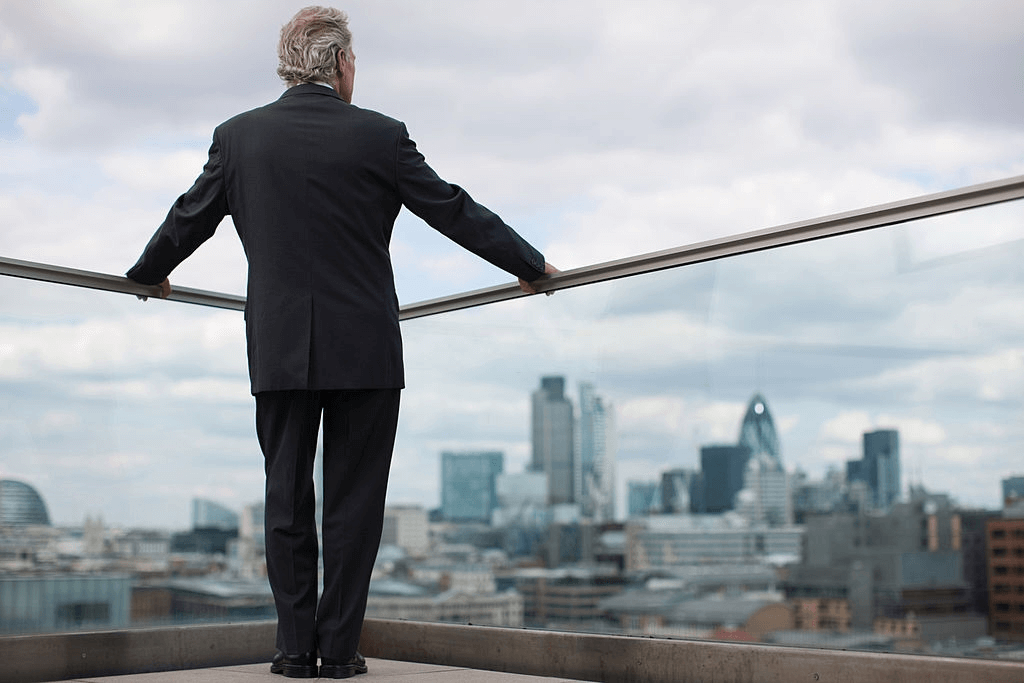 Here are some of the many benefits of installing glass handrails.
Aesthetic appeal – Glass handrails are the epitome of elegance. Glass stair railing is the gold standard for visual appeal. It effectively bucks up the interior as well as the exterior of any building.
Unimpeded View – Glass deck railing provides the perfect, unobstructed view into the outside world. You can enjoy the vantage point fully with transparent fencing.
Perfect barrier – Glass balcony railing serves as the perfect barrier for kids. They can enjoy the open air and view. Additionally, the parents don't have to follow them to the balcony as they may fear from possible injury.
Design versatility – different types and designs of glass are available in glass balustrades. You can buy frosted, textured, tinted, or carved glass for the stairway and add to the aesthetics of your home.
Durability – railing system incorporates type of glass that is sturdy enough to stand any impact. It is almost unbreakable and damage-free. Moreover, unlike iron and wood, it does not corrode or break easily. So glass stair railing offers a better service line and durability.
Low-maintenance – glass handrails are low maintenance. You can clean them with just a few wipes and they would be as clean as new.
Better resale value – glass railing system provides the structure a unique grace and enhances the property resale value. So if you are a property dealer or looking to change the house, glass rails would definitely be a great option for you.
Nature-friendly choice – glass is recyclable material so using glass in the railing system is an eco-friendly choice.
Cons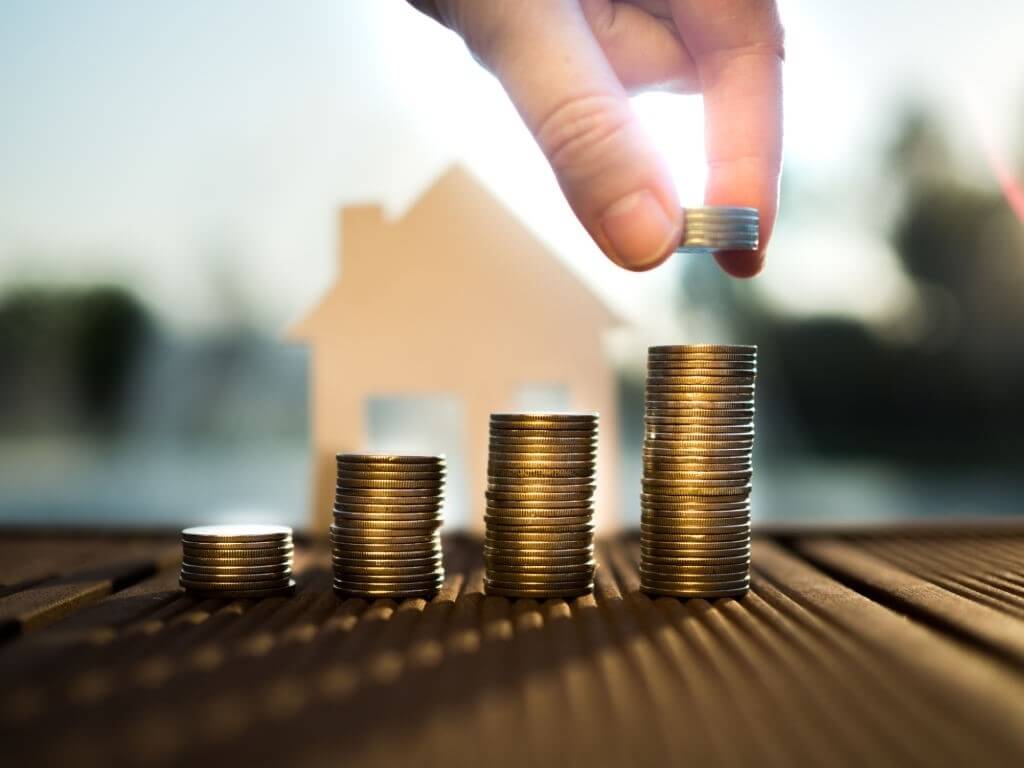 Some downsides to the glass fencing system are as follows.
Cost – installing glass balustrades is much more in price than the conventional steel or wooden stair rails. However, when you compare the benefits to the price of glass rails, it's worth it!
View from both sides – this can be an issue for the people who want better privacy. Although the transparent rails are great to enjoy the scenic views, the rails provide a clear view from both sides. However, you can add to the privacy by opting for textured or frosted glass.
Some considerations!
If you are up for going all-glass, here are some considerations.
Glass Railing for residential purposes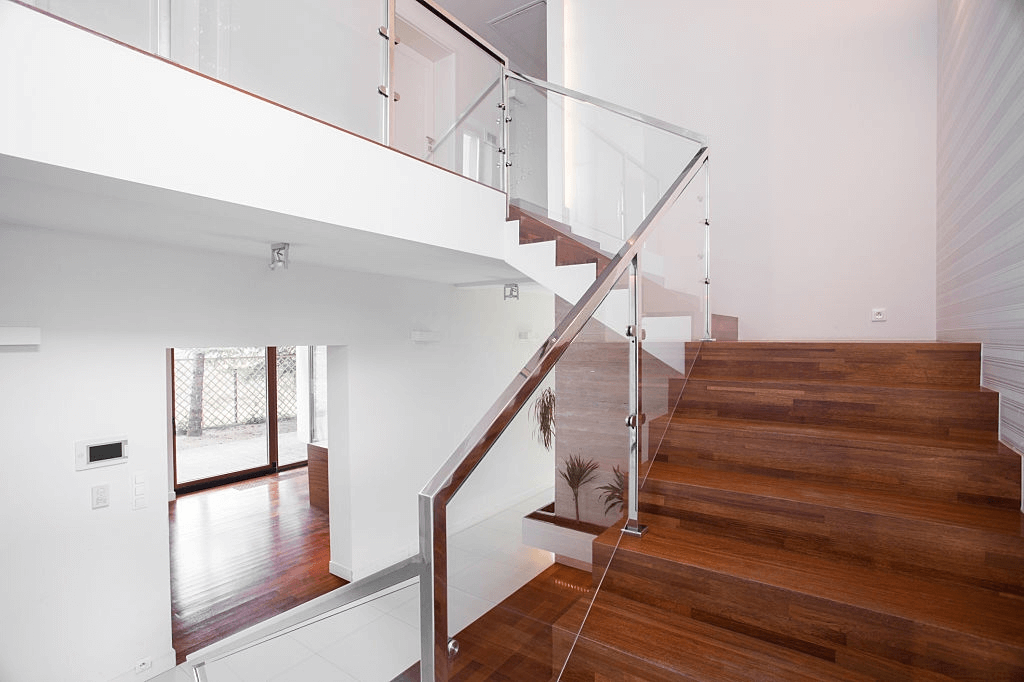 Tempered glass is typically used in the railing system of residential building. The thickness of glass for the railing system can vary according to the individual project requirements. However, the standard thickness is ¼".
Glass Railing for commercial purposes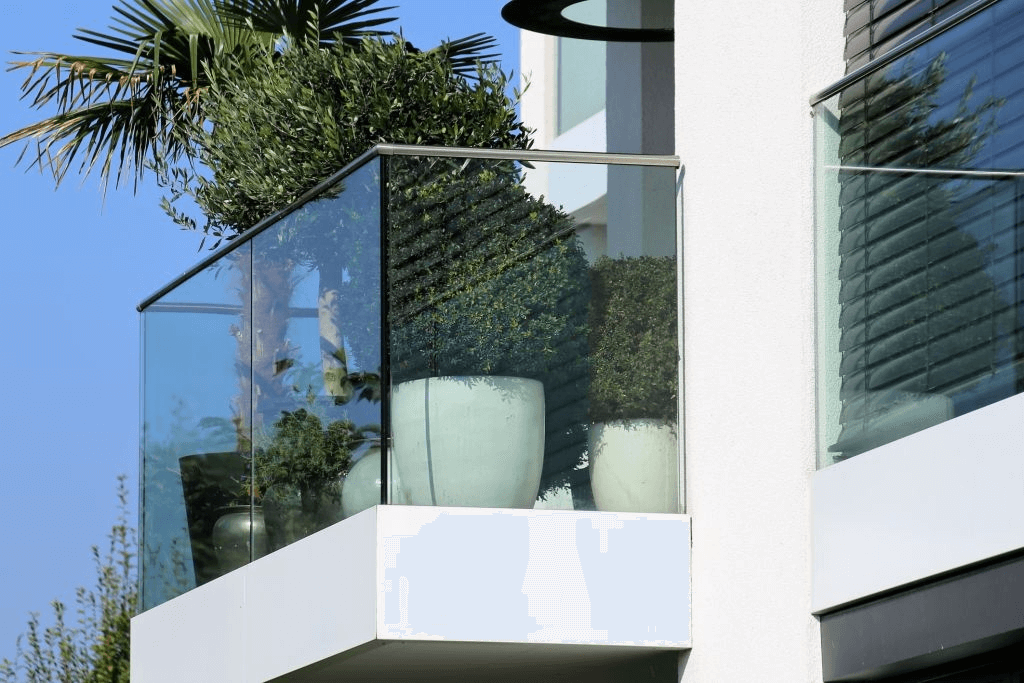 Commercial buildings incorporate laminated glass in their railing system to ensure an even better safety and security system. The standard glass thickness for commercial railing systems is 9/16".
Final words!
The glass railing system, sure, is a dive into the world of elegance and sophistication. Its aesthetic value, strength, and safety benefit make it a desirable option for both residential and commercial projects. Optimize your home's visual appeal with glass rails and stir up your space!