Planning to remodel your kitchen for some fresh looks? How about refacing the cabinets for an enhanced look and feel? Kitchen remodeling can easily cost thousands of dollars. On the other hand, DIY hacks like refacing the cabinets can be fun, exciting, and affordable at the same time.
With the help of some tools, you can also reface your kitchen cabinets without breaking the bank. This article explains how to reface kitchen cabinets the easiest way.
Is Refacing Kitchen Cabinets Worth It?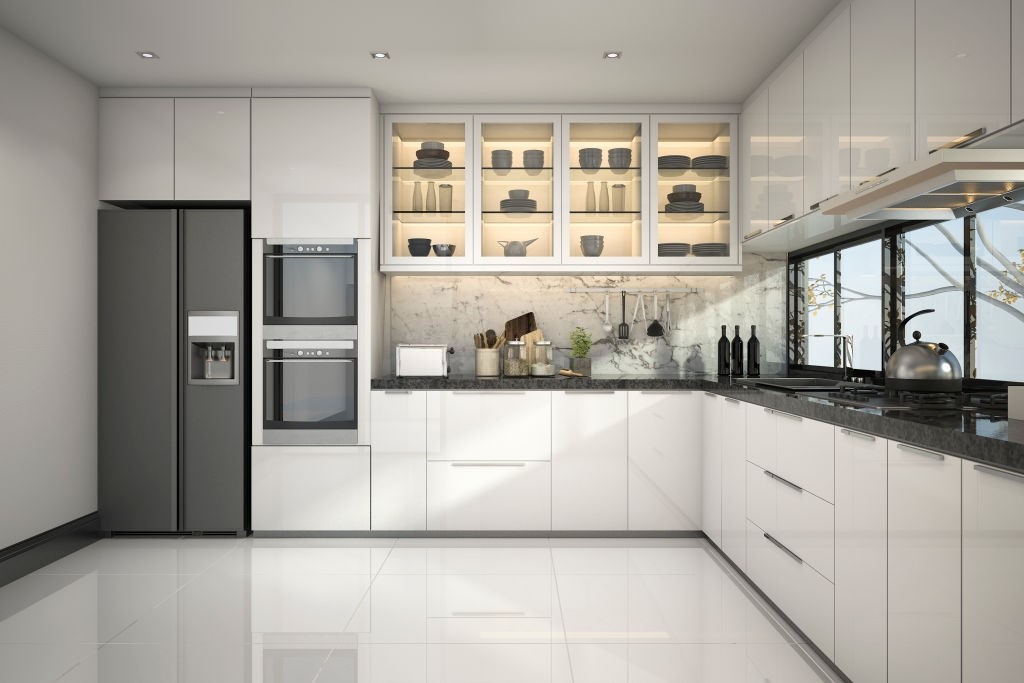 Yes, refacing the kitchen cabinet is worth it. That's because it helps you save some extra costs. Further, you can even reface your kitchen cabinets yourself. So, it is not too complicated or too costly. 
How Much Does It Cost To Reface Kitchen Cabinets?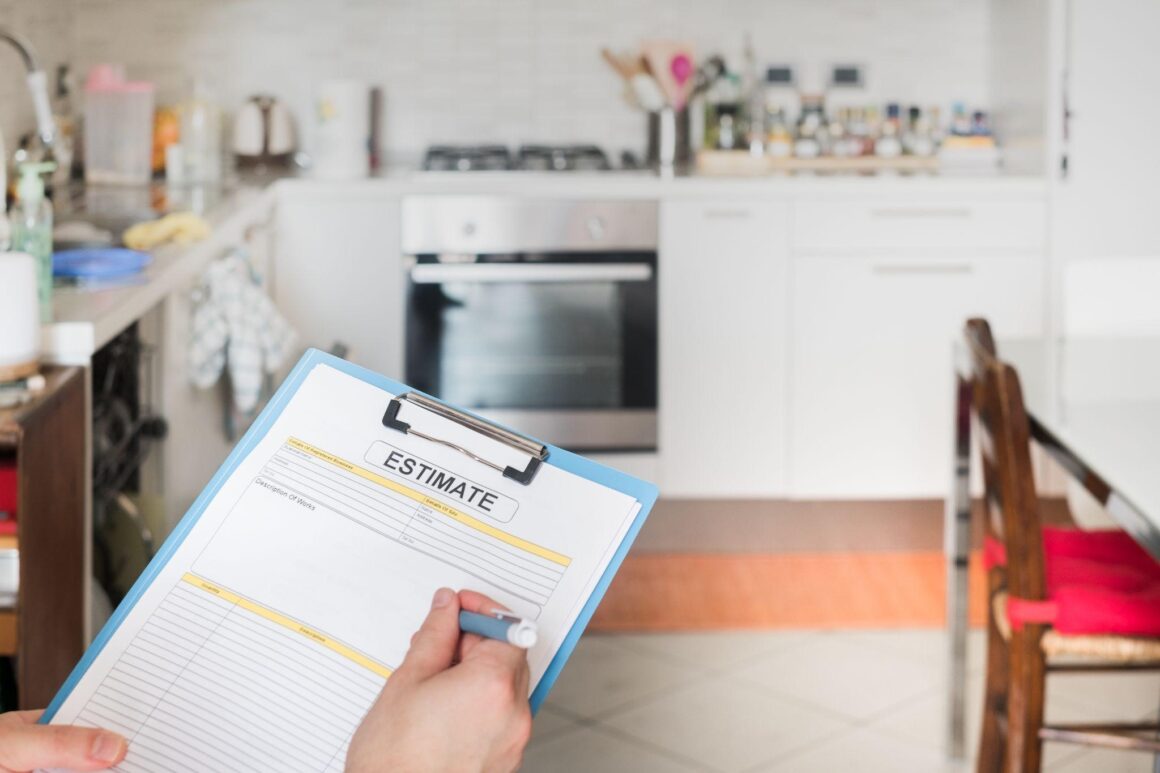 Well, the actual kitchen cabinet refacing cost varies. So, it is tough to quote a particular cost figure here. It mainly depends on factors such as materials used, the quality of required finishing, and the number of kitchen cabinets. So, for every kitchen, the cost of refacing cabinets would depend on the factors mentioned above.
Usually, a small kitchen setup would cost around $8000 to $10,000. On the other hand, full-fledged cabinet refacing can cost as high as $20,000. Note that these estimates can go even higher if you hire a professional for this job. So, a DIY method (More on it later) helps you save that additional cost. 
Tools Required!
Tools are a must for any DIY project or task. Here are the tools you'll need for this DIY project.
A Hammer
Measuring Tape
Cordless Drill
A Screwdriver (Preferable 4 In 1)
A Caulk Gun
Paper Cutter
File
A Wood Block
How to Reface Kitchen Cabinets? Step-by-Step Process Explained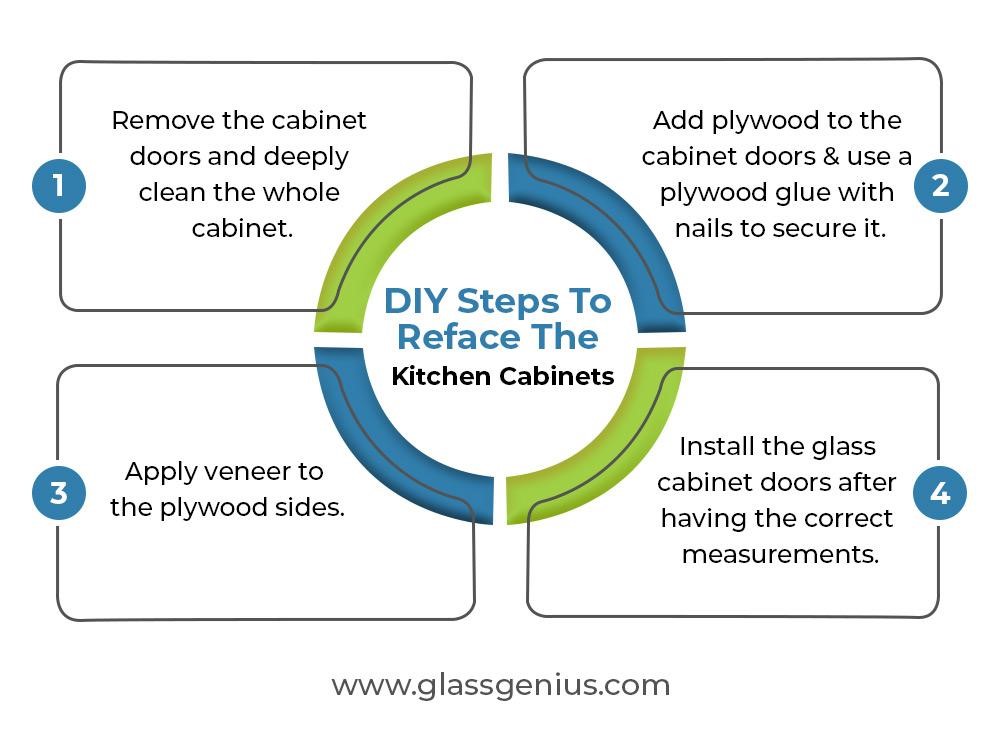 Let us explore the actual process of refacing old kitchen cabinets.
Step 1: Remove the Cabinet Doors
First, remove the cabinet door. Use screwdrivers to unscrew them. Place these doors aside. After removing the door, clean the whole cabinet with a cloth. Ensure that there are no dust particles or dirt around the cabinet.
Step 2: Add Some Plywood
Now, you have to add some plywood to the exposed parts of the cabinet's door. You can use glue to help the plywood stick well to the surface. Use finish nails to secure the plywood. If there are any gaps left, fill them with the wood filler.
Step 3: Apply Veneer
Apply the veneer to the plywood sides. Here you can also use a veneer that comes with pre-applied adhesive material. In case you have the standard veneer, use any adhesive such as glue to apply it. Let it dry for some time. Once it gets dried, use a wood block and press it alongside the veneer. This will ensure that there would be no left-out bubbles.
Step 4: Time to Install the Doors (Choose Glass Cabinet Doors for Distinctive Looks)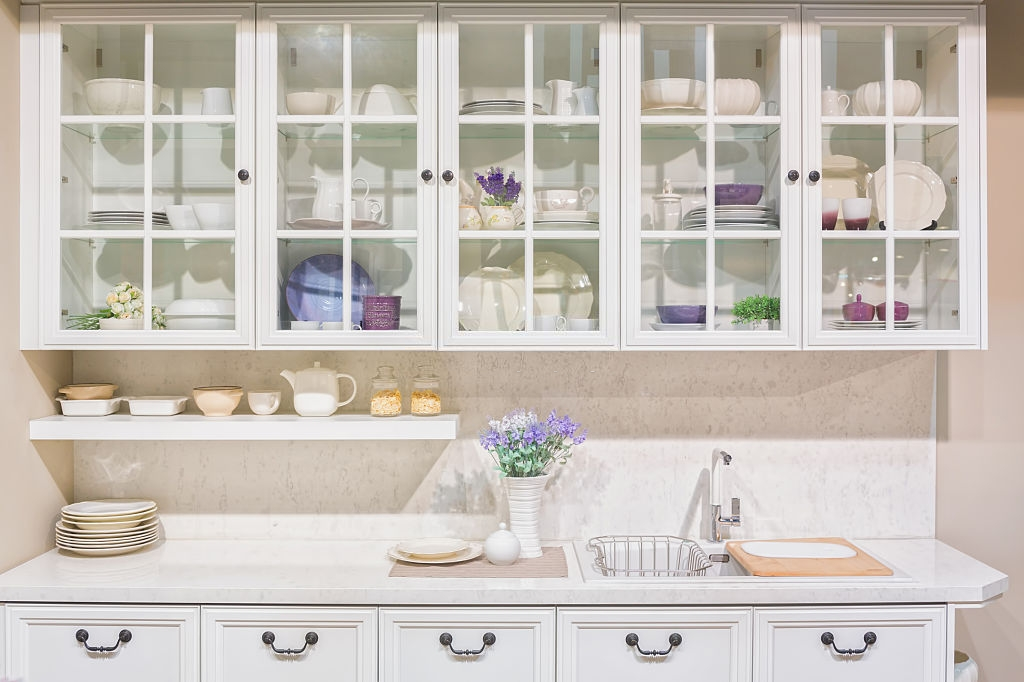 When it comes to reinstalling the doors, you have plenty of room for customizations. The look and feel of the kitchen cabinet doors will enhance the overall aesthetic of your kitchen. For a modern yet practical look, go with glass cabinet doors. The glass doors designed for kitchen cabinets are pretty durable. So, measure your old wooden door. Order your chosen glass panels from any reliable glass marketplace. Apply some caulk before installing glass panels in the kitchen cabinet doors. Use a few glass clips for a secure fit.
Refacing Kitchen Cabinets – A Few Pros and Cons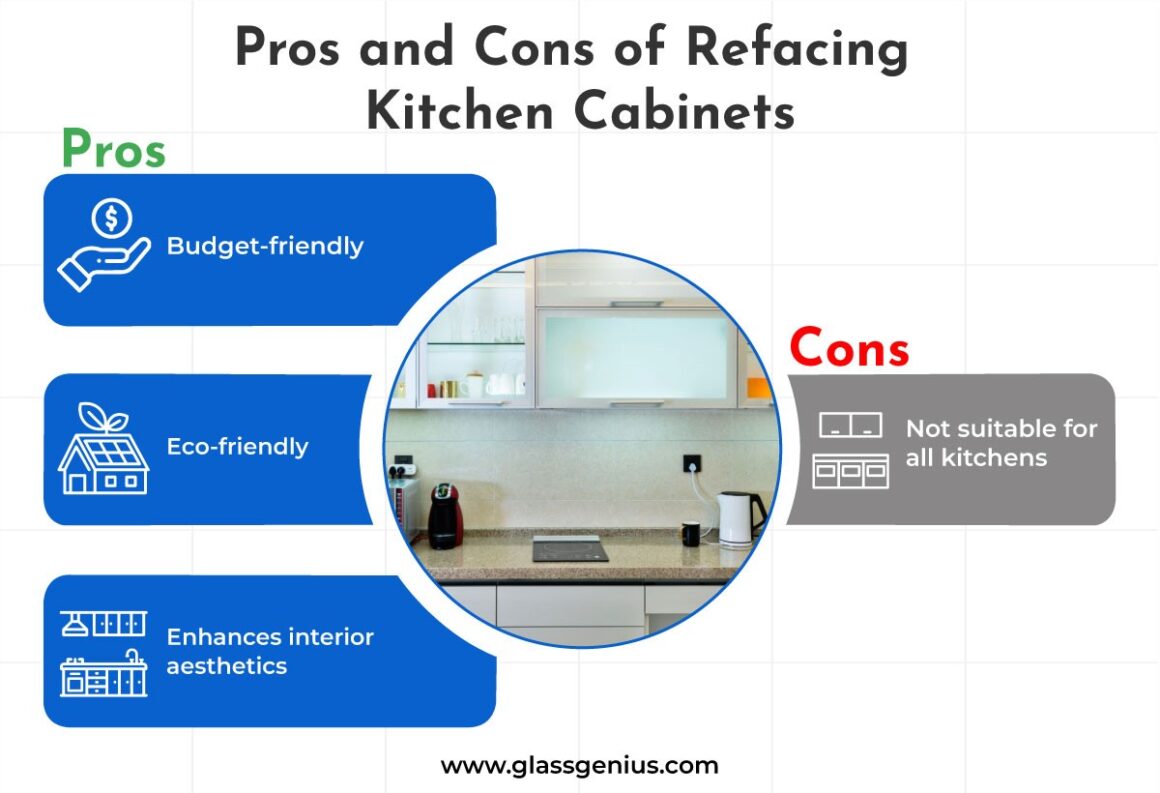 There is a lot to like about refacing kitchen cabinets. However, there are a few downsides too. Here are some pros and cons of refacing kitchen cabinets.
Pros
1: Budget-Friendly
Kitchen remodeling or upgrading its cabinets is not child's play. However, if you do it yourself, you can save some amount. Similarly, in the case of cabinet refacing, you end up saving some costs by doing it yourself. 
2: Environments friendly
You'd be surprised to know that kitchen cabinet refacing is also eco-friendly. That's because you use fewer new materials and try to reshape the existing ones. This act reduces landfill. 
3: Enhanced Looks
Many homeowners opt for upgrading their kitchen cabinets for the sake of some refreshing new looks. Fortunately, by refacing old cabinets, you can change the look and feel of your kitchen. Also, you end up saving some costs as well. So, the enhanced watches cost a lot less compared to replacing the cabinets. 
Cons
1: It May not be Ideal for Some Kitchens
If you have a very old, dirty, and outdated kitchen, refacing its cabinets may not serve the purpose. In such a case, it's better to opt for kitchen remodeling. Note that there are a few such cases. 
Final Thoughts!
So, that's how you can reface kitchen cabinets with ease. Usually, homeowners don't really go for some unique change when it comes to kitchen cabinet refacing. However, we recommend trying out glass kitchen cabinet doors for an acquisitive look. A Glassdoor is a modern, elegant, stylish, and practical option compared to an old-school wooden door.
They are also durable and don't require frequent maintenance. It is best to use a quality glass type such as tempered glass for installing glass kitchen cabinet doors. Always buy your chosen glass type from a reliable glass vendor. Glass Genius is an online glass marketplace where you can shop for a wide range of glass doors, windows, and glass table tops. You can also order a customized glass cabinet door as per your requirements.