Interior aesthetics have gone a long way. These days, you have a ton of options to make your interior space look fascinating. For example, a fish tank or an aquarium can be an excellent addition to a home interior.
The colorful fishes swimming inside the aquarium give that natural look and feel to your home décor. Now, you can also make your existing fish aquarium more interesting by incorporating your fish tank with a coffee table.
Yes, an aquarium coffee table design idea is perfect for that unique aesthetic appeal. Don't worry; this blog post will cover the whole steps on "How to make an aquarium coffee table". So, let us get into it!
Should the Fish Tank Be Glass or Acrylic?
Both materials (glass and acrylic) are ideal for a fish tank table. However, in some areas, glass and acrylic fish tanks differ. For instance, an acrylic fish tank may get scratched over time. Further, for a small-size fish aquarium, it can get costly.
Therefore, if you want to build a small-size coffee table fish tank, glass is a suitable material option mainly because it is affordable and easy to clean.
Is it Ok to Build an Aquarium by Myself?
Yes, you can build a glass aquarium yourself. Usually, the main element is the type of glass used for building a fish tank. In this regard, you can choose tempered glass or acrylic sheet. As mentioned, both these are excellent options.If you want to know the differences between acrylic vs glass aquariums, check out this detailed comparison.
What is the typical Size of an Aquarium Coffee Table?
An aquarium coffee table can have different sizes. On average, a fish tank coffee table is 24-48 inches in length, 18-24 inches in width, and 18-20 inches in height. However, it's not the standard size. You can easily build a large or small fish tank table at home.
Where to Buy Glass Top or Acrylic Table Top for Your Aquarium?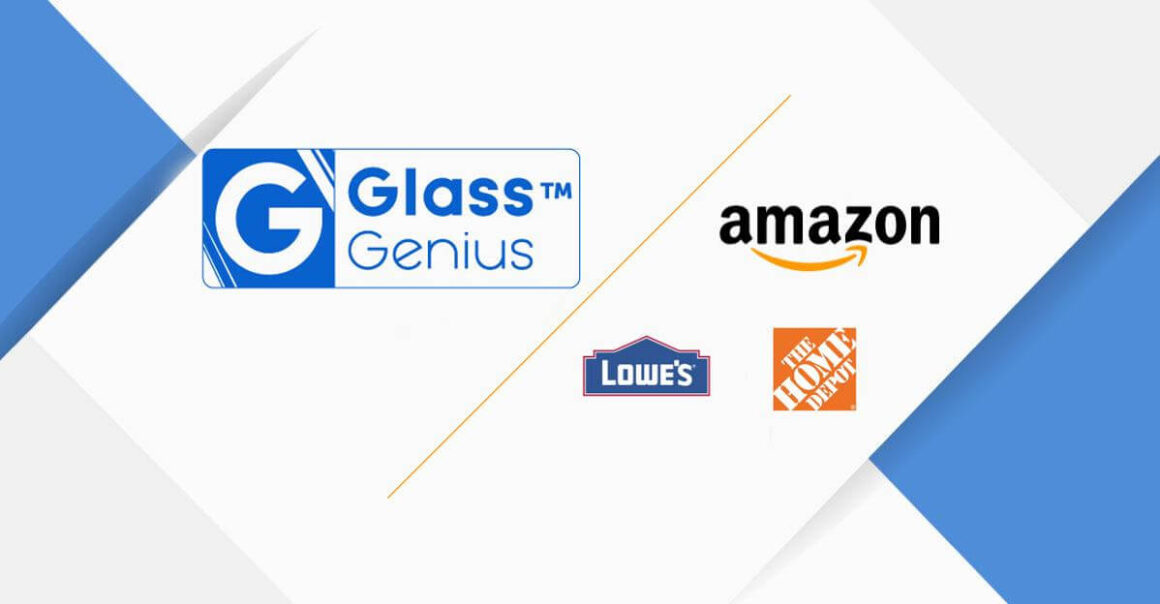 A tempered glass table top is best for building a fish tank coffee table. However, you can buy tempered glass table top or acrylic table top from Glass Genius. We have quality acrylic and tempered glass table tops available at the best prices.
How to Make a DIY Fish Tank Coffee Table?
Now, let us dive into the actual step by step guide. So, here we go.
Tools and Materials Needed
10 or 20 Gallon Capacity Tank
A Power Strip
Glass Table Top(Tempered or any glass type)
A Water Heater (100W)
Fluorescent Fixtures
Glass Marbles and Beads
An Internal Water Filter
Bolt Cutter
Mallet
Zip Tiles
Step By Step Guide to Make Fish Tank Table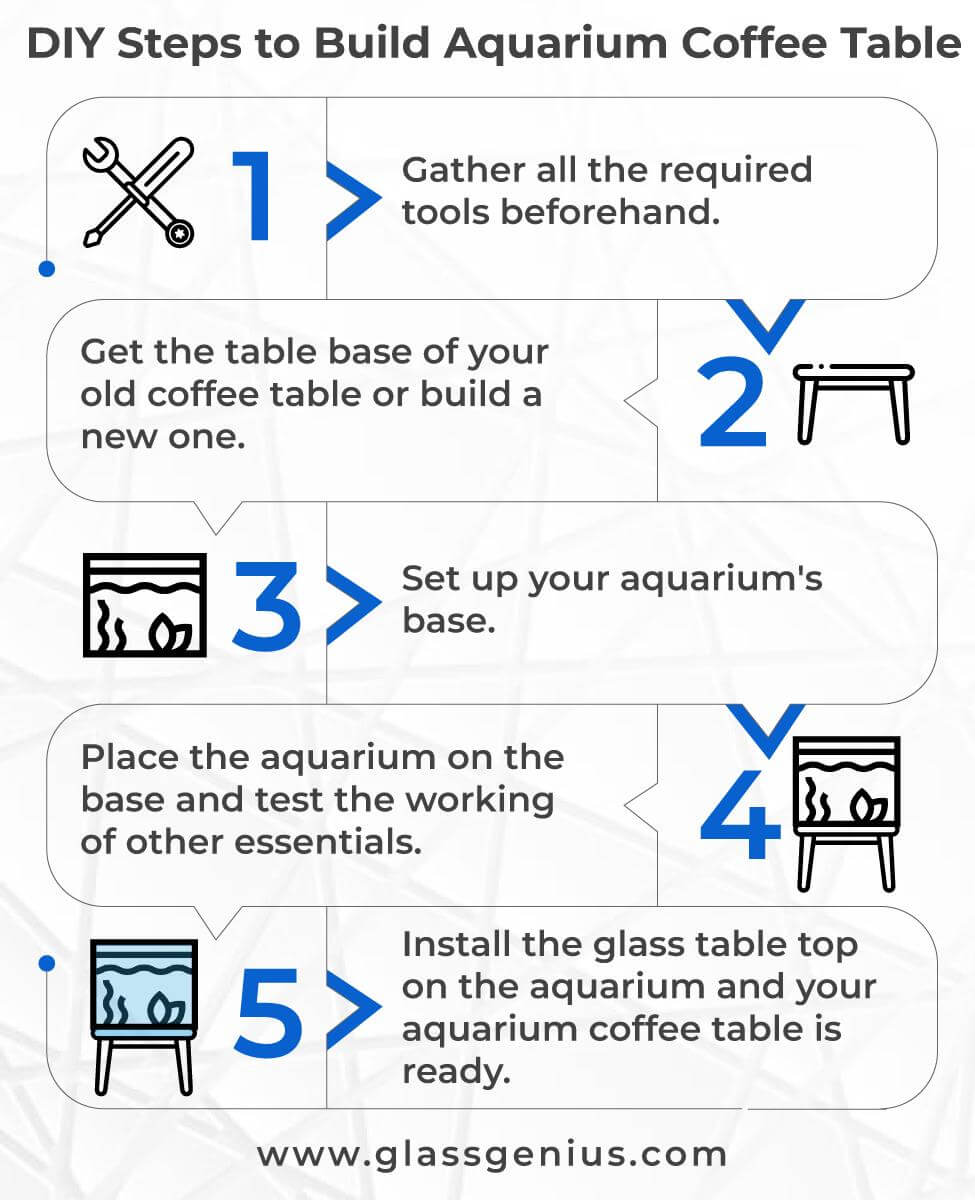 Step 1: Ensure That You Have All the Tools
Building a coffee table fish tank at home sounds exciting. However, before you begin, you should have all the tools and supplies with you. This will help you quickly follow the whole DIY process.
Step 2: Disassemble Your Old Coffee Table
We are using an old coffee table for this DIY guide since it significantly reduces the project's cost. So, disassemble the table from the glass top. Ensure that it separates well, leaving no visible scratches or swirl marks behind.
In case you don't have one old coffee table, you can build a separate table base.
Step 3: Setting Up the Aquarium's Base
After disassembling the table base from the tabletop, you'll have to set up the Aquarium's base. This is where we'll place the 20 or 10-gallon fish tank. Now, you can also use the existing table base (with some modifications).
You can always go with a readymade table base for placing the fish tank.
Step 4: Fit in the Aquarium and Test it out
Now place the aquarium on the table base. Ensures that it sits well across all four sides. Test it out; there should not be any unnecessary movement.
Once placed, test out the fluorescent lights. Ensure that all additional aquarium essentials are functional.
Step 5: Your Aquarium Coffee Table is ready
Congrats! Your brand new fish tank coffee table is ready. Just place the glass table top on top of the aquarium, and you are good to go.
Final Thoughts!
So, now you know how to make an aquarium coffee table at home. We explained the whole process and the various tips and tricks to minimize the cost. Here, you can rely on an old coffee table base to save maximum cost.
Further, you can always build a dedicated aquarium that best matches your coffee table aesthetics. Choose customized tempered glass to ensure maximum safety and durability.
Similarly, you can opt for a customized glass table top to give your fish tank coffee table a distinctive look. Again, we recommend buying your chosen tempered glass sheets for table tops from a reliable glass marketplace.