Mirrors can make a room feel larger, bigger and they also highlight all of the other special designs. For any homemaker, a custom mirror is the perfect final touch to make a room feel vibrant, bright, and beautiful.
Moreover, most people do not know where to begin. What types of mirrors are available? Which types are best for which rooms? How do you hang new mirrors? And finally: What's the best way to buy mirrors online?
So, in this comprehensive guide for decorating your home with amazing types of custom mirror glass, we will walk you step-by-step through the entire process of identifying top-quality mirrors, choosing where to hang them, and ultimately showing you the best place to buy mirrors online in the USA

Different Types of Mirrors Used for Home Décor
Not all mirrors are created equally. But we get it—this isn't an area of expertise that most people have. Luckily, we are here with a list of experts suggestions for you!

Let's run down the different types of mirrors that are available in the market.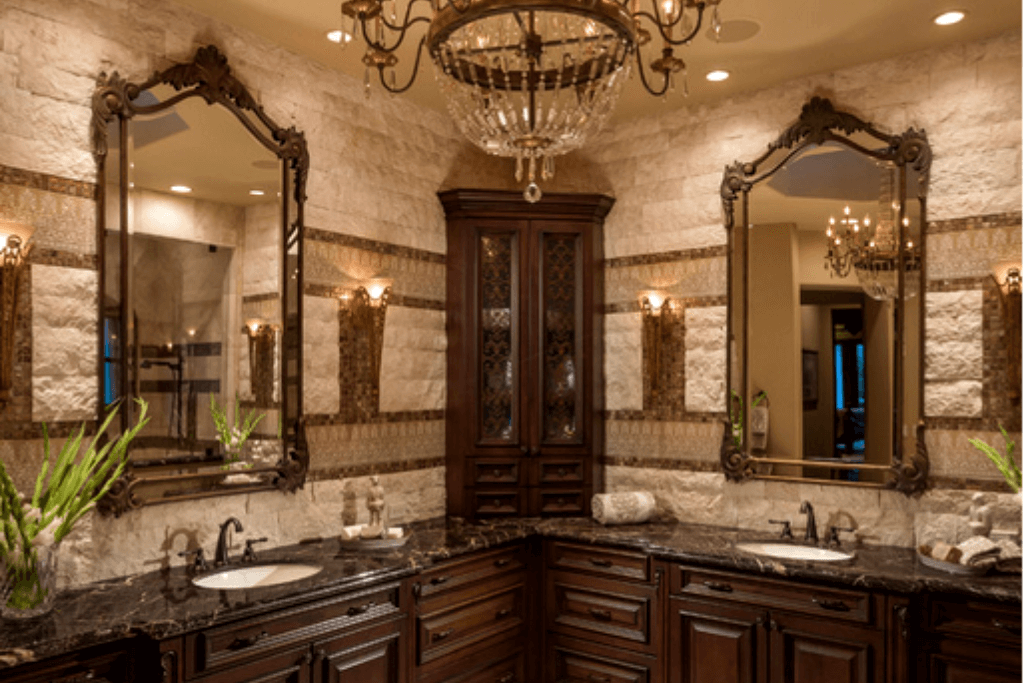 Antique Mirrors: Durable as well as look classic
Antique mirrors have stood the test of time. Not only have they proven to be durable, but they have a classic look that is truly timeless. These vintage mirrors not only show a high level of class, but also sophistication.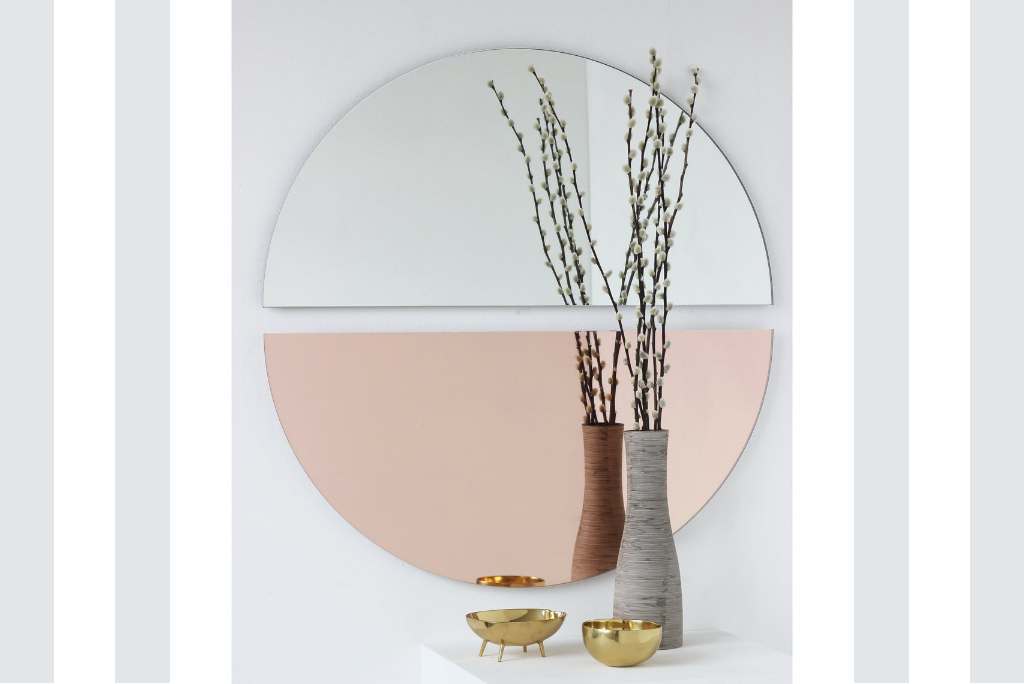 Tinted Mirrors: Synchronize with the room design and color
Tinted mirrors offer a trendy alternative to more traditional mirrors. With their colored tint, these mirrors can be custom-made to match the unique design of any room.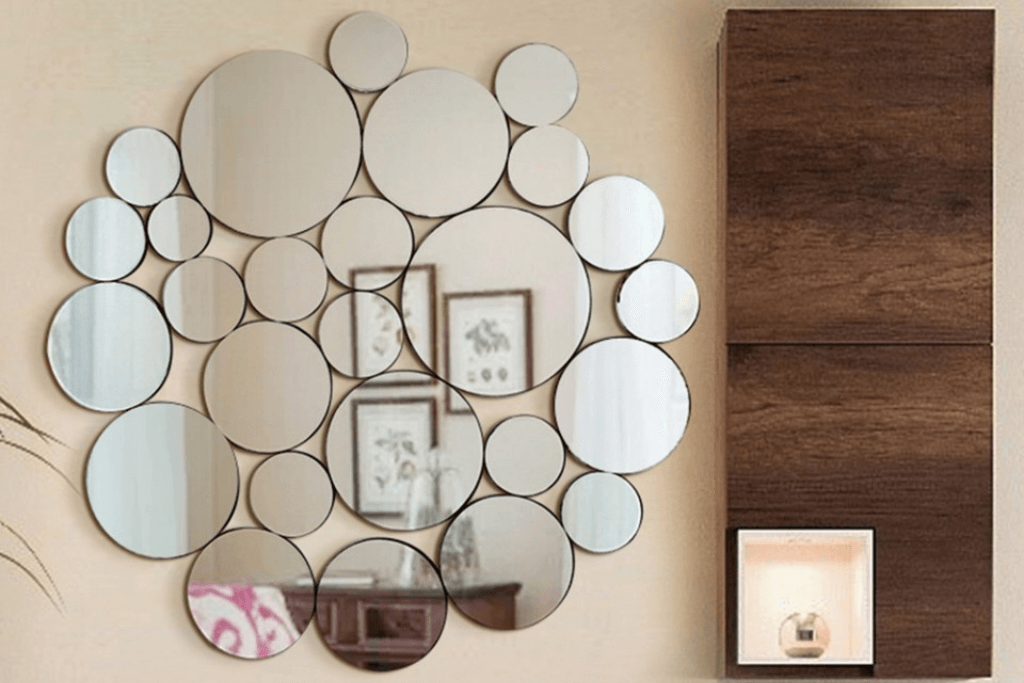 Decorative Mirrors: Serve as a decorative pieces as well as HD image reflection
Looking for a mirror to add to the aesthetics of a room, but don't necessarily need the functionality of a large mirror? Moreover, decorative mirrors come in a range of shapes, cuts and sizes. They are the perfect living room wall mirrors to add a stylish finishing touch.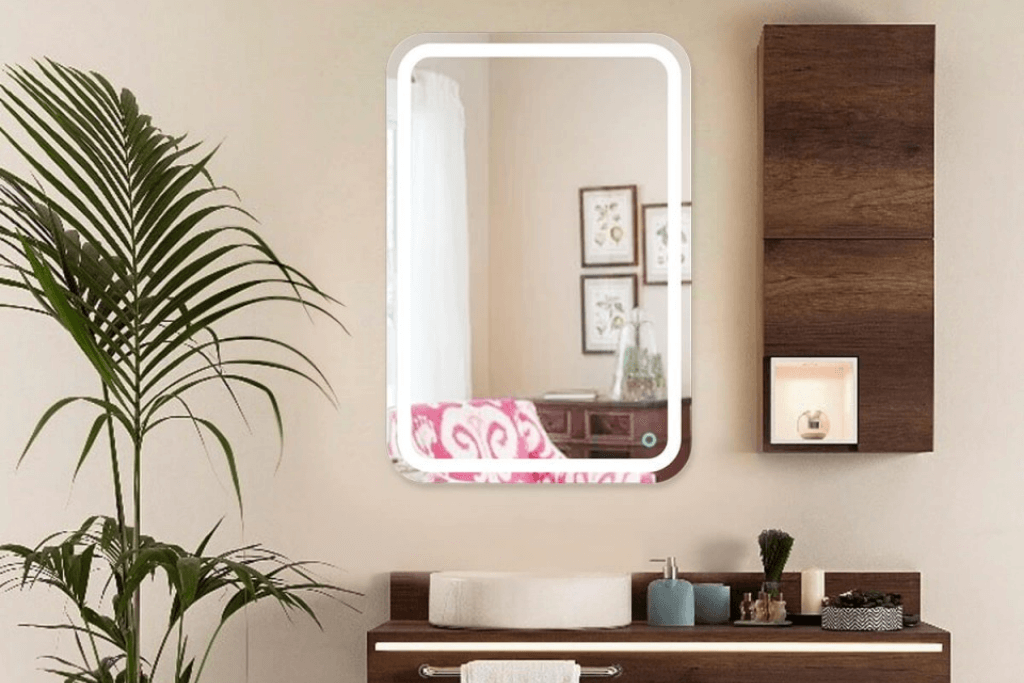 LED Mirrors: Modern interior designs incorporate such mirrors
LED makeup mirror to come embedded with LED lights, typically around or near the border. As a result, these mirrors are sometimes backlit and are perfect for more modern designs.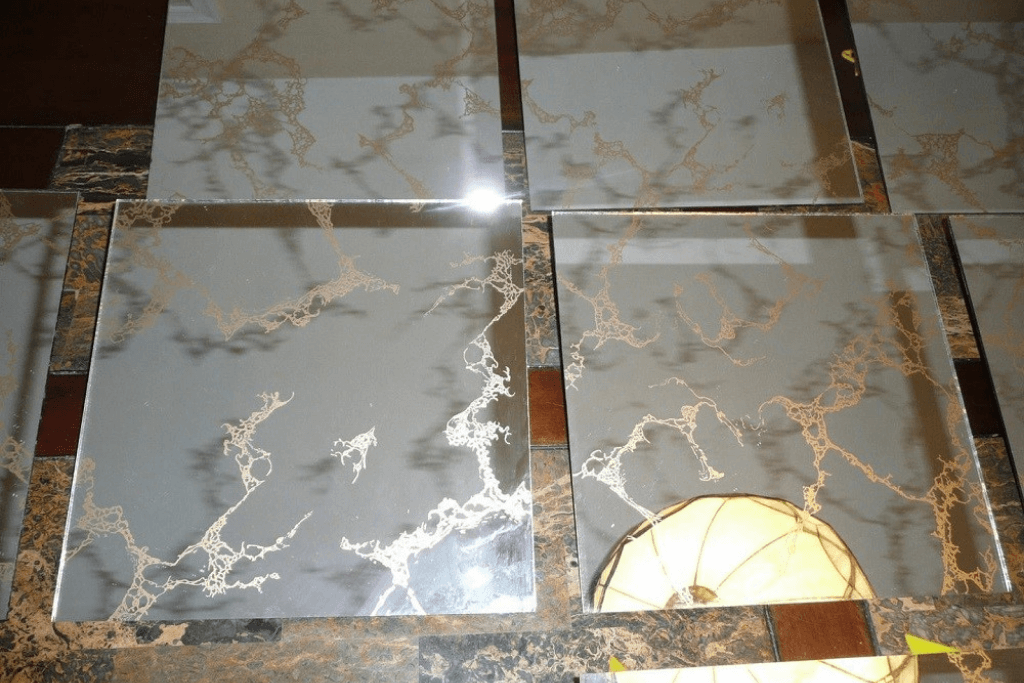 Gold Veined Mirrors: Similar to antique mirror with gold streaks that give a vintage elegance
Gold veined mirrors are embedded with jagged streaks of gold to give a vintage elegance to what would otherwise be a plain mirror.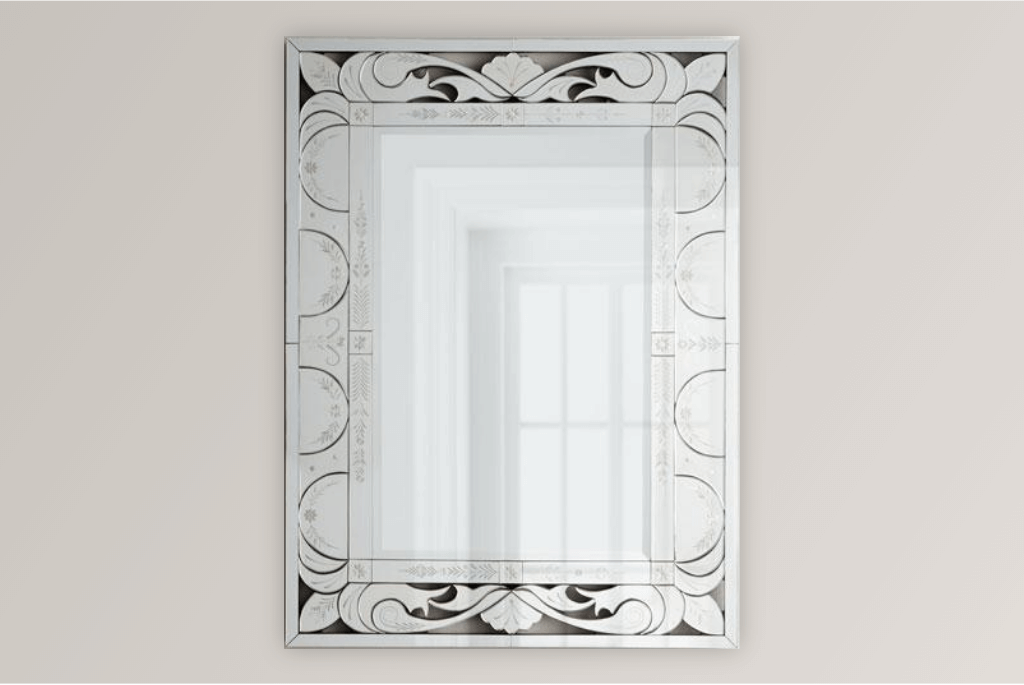 Etched Mirrors: Elegantly designed mirror
Etched mirrors have designs engraved or stamped onto them. These mirrors are easily customized for people looking for a personal touch to home design.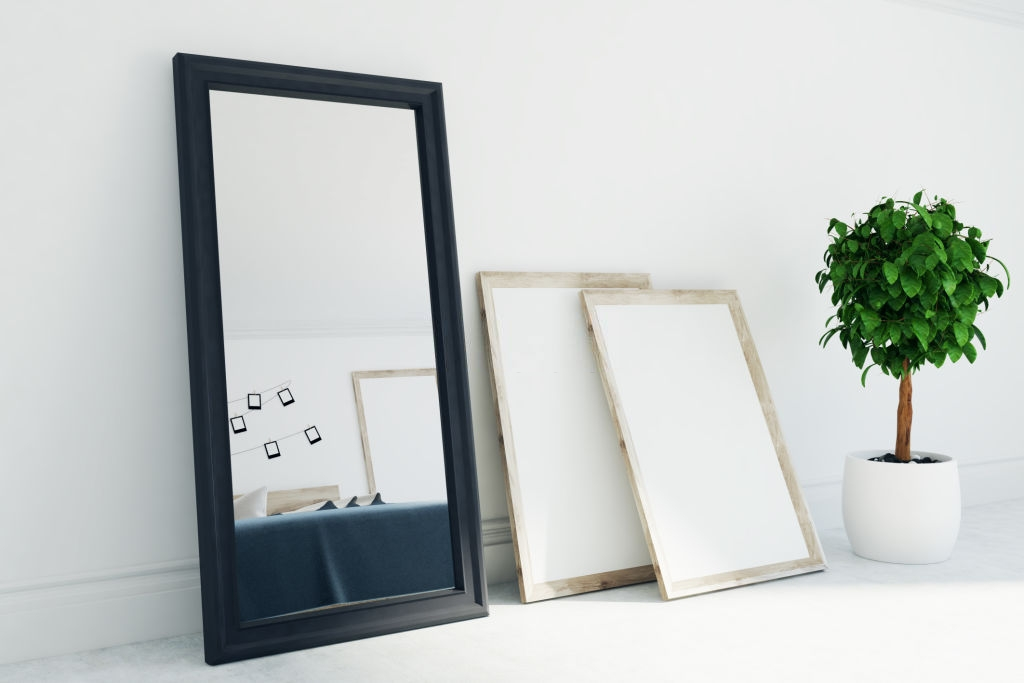 Standing Floor Mirrors: Top to bottom image reflection
Standing floor mirrors are large enough to sit on the floor and lean against the wall—no hanging necessary! These are typically narrow and tall mirrors to give a floor-length view of the person standing in front of them.
Ideal Places in A Home Where Mirrors Can Add Tremendous Value
Understanding the different types of mirrors in the market is only the first step to finding the perfect mirror for your home. Not every mirror is ideal for every room. For instance, some are large and require large rooms, and some offer certain functionality that others do not.
Let's take a look at what types of mirrors are best for each room in the house.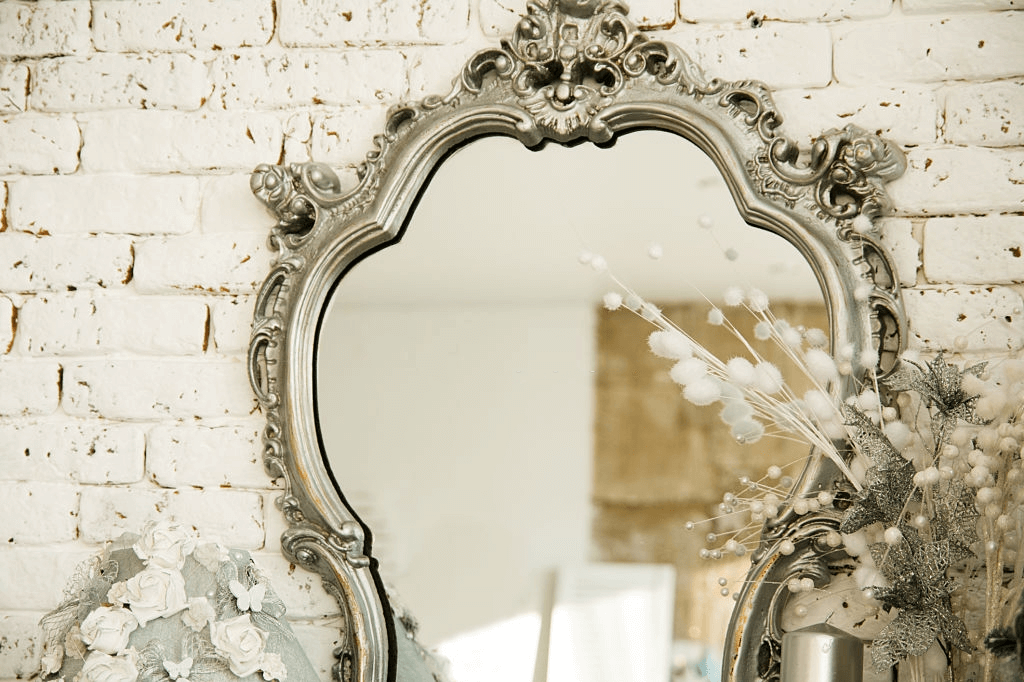 Entryway [Gold veined mirror or Antique mirror]
The entryway is the first area of the house that guests see when they arrive. Having an impressive mirror, such as a gold veined mirror or an antique mirror, would be ideal for most homes. However, if your entryway is more open and modern, a tinted mirror would also be preferred.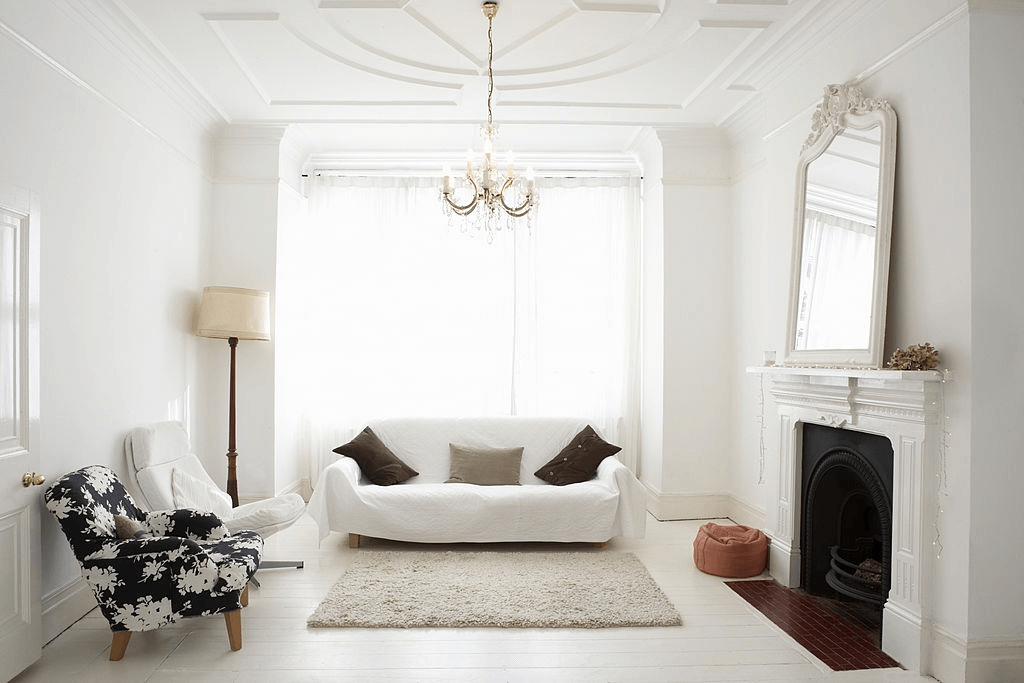 Living Room [Have flexibility in choosing any suitable type]
A living room can be an extremely versatile room in the house, which is why there is the most flexibility around which type of mirror is best here. Any number of mirror types can highlight the décor of the living room. For cozier living rooms, an etched mirror would give it a personal feel. For more formal living rooms, gold veined, antique or decorative mirrors would go well.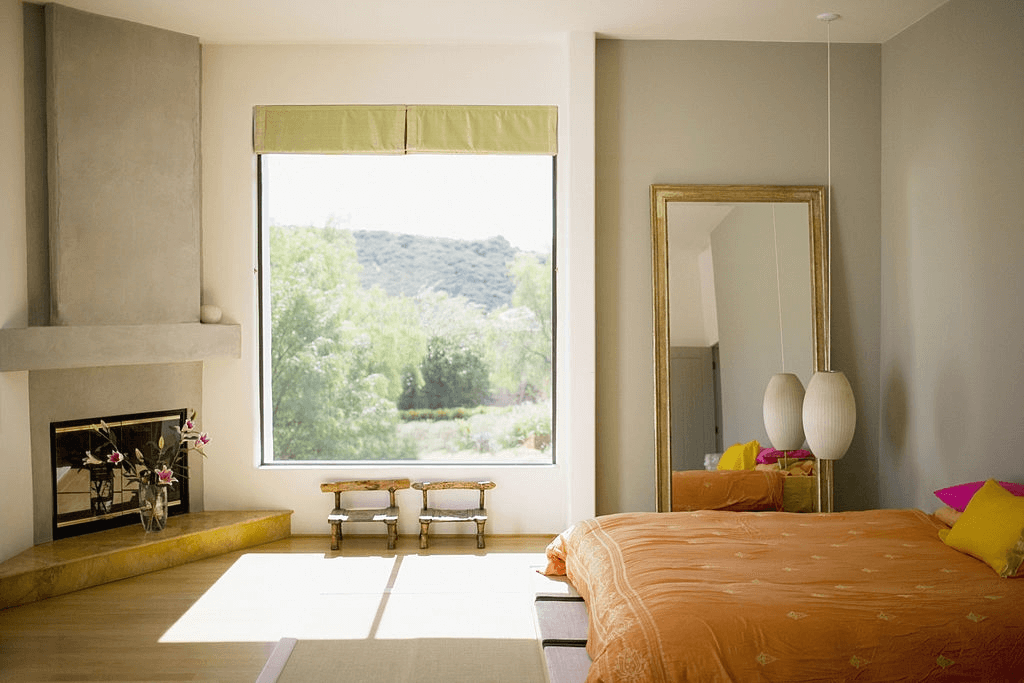 Bedroom [Standing floor mirror or decorative wall mirror]
Of the various types of mirrors, the standing floor mirror is probably the best for the bedroom. This is a room where the mirror needs to be highly functional—that is, you will be getting dressed and need to see how you look before venturing out into the world. This standing floor mirror will give you a head-to-toe view.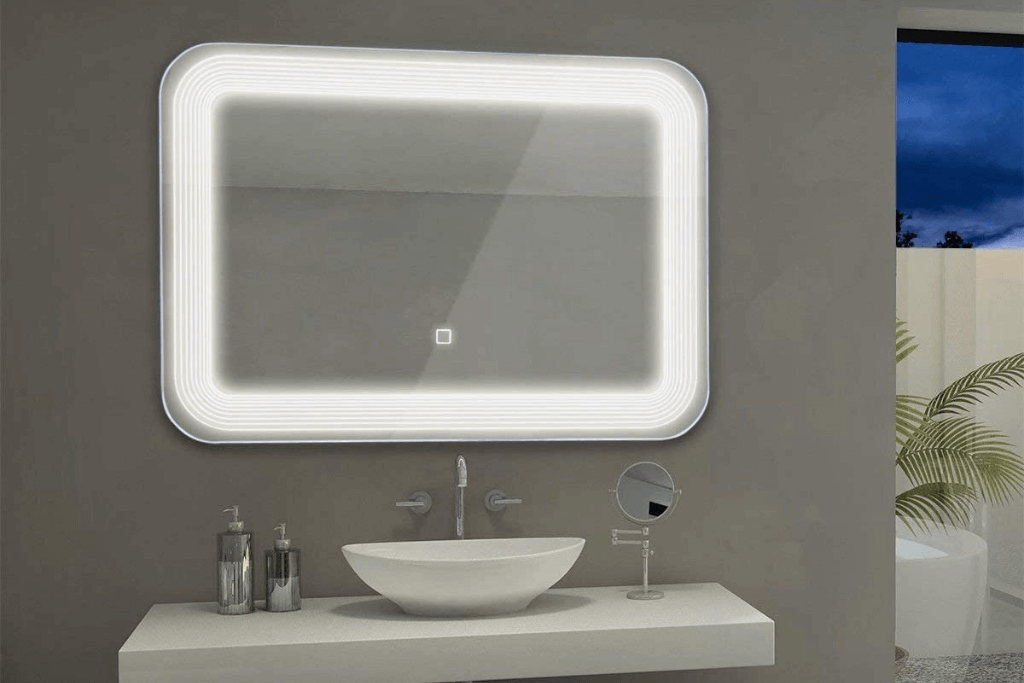 Bathroom [LED mirror or Custom cut frameless wall mirror]
Perhaps the most essential room in the house for a mirror, the bathroom mirror is vital. For this room, an LED mirror would be best. Bathrooms are where people most often look at themselves close-up, and an LED mirror would provide the perfect balance of light. Below we will tell you the best place to buy bathroom mirrors online.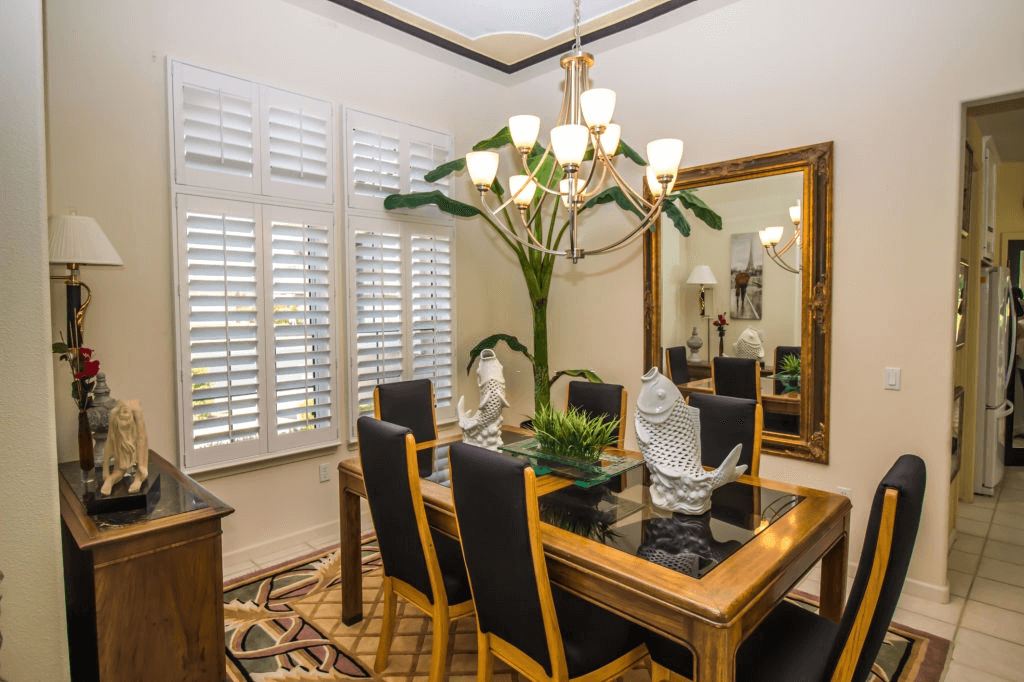 Dining Room [Decorative mirror]
The focus of the dining room is the table in the center of the room. The décor surrounding it, including the mirrors on the wall, should serve to accentuate that table. Depending on the style of the dining room, an antique or decorative mirror would be best.
How to Take The Accurate Measurements for Mirror Replacement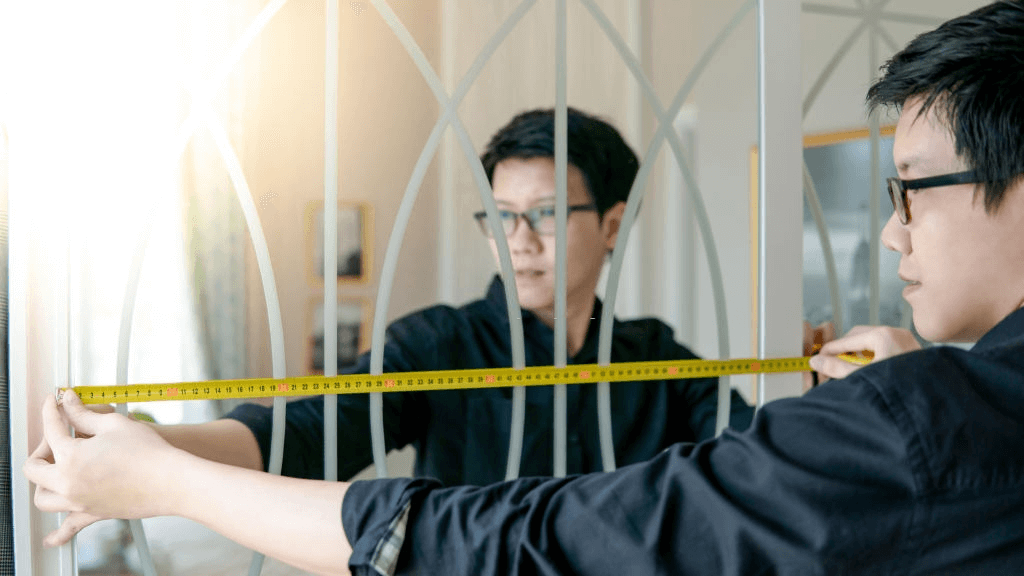 Ready to add a new mirror to your house? Don't take the importance of measuring lightly. A comprehensive measurement should be done before you purchase any mirror.
It's important to keep a few factors in mind when measuring for a mirror: size, shape, and location. Depending on the room, you may be looking for a large mirror or a small, decorative mirror. It's important to note exactly where you want the new mirror to go and measure that space carefully. If it is replacing an existing mirror, measure that old mirror.
For mirrors with unique shapes, be sure that you know how wide and tall of a space you have available. Then when you are picking out a new mirror, find the widest point and the tallest length, and use those measurements to envision the mirror on your wall.
Most likely, the new mirror is not going to be the only thing in the room—or even hanging on the wall. Be sure when you are doing your measurements that you are accounting for the mirror's proximity to other objects, such as picture frames, doorways, windows, shelves, or furniture.
How to Properly Hang a Mirror – DIY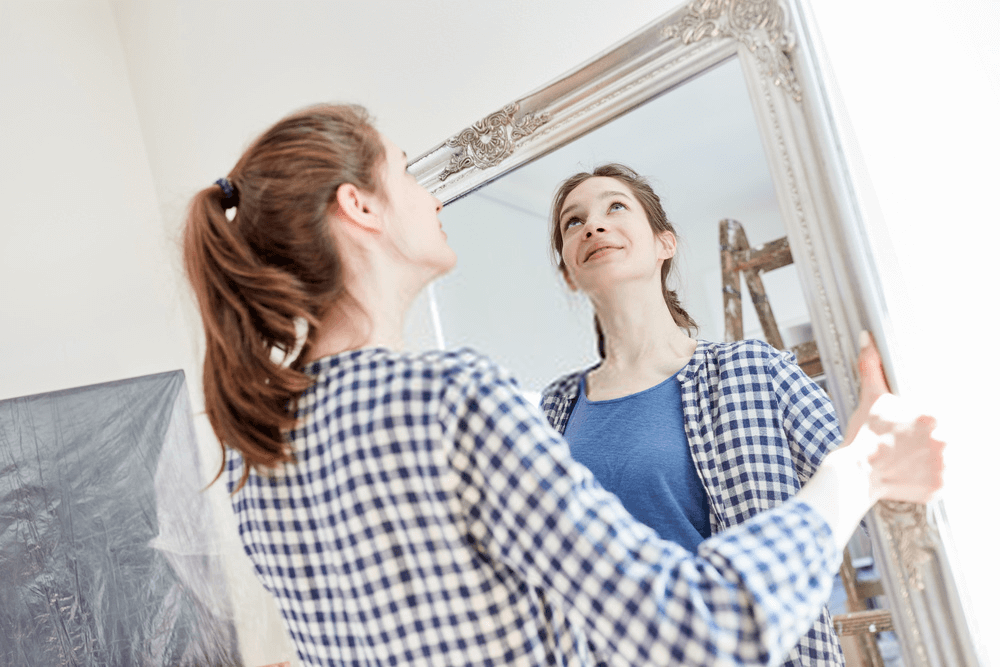 Once you have the perfect mirror picked out and measured for fit, it's time to understand how the mirror needs to be hung. Make no mistake: properly hanging a mirror is extremely important. These are heavy items and are typically fragile, so the last thing you want is to see your beautiful new mirror come crashing down.
Best practice involves using multiple hooks across the back of the mirror. The general rule of thumb says the heavier the mirror, the more hooks. So, if you aren't able to pound the nails or screws into a stud in the wall, be sure to use butterfly anchors for a more secure hold. Note that the wall should be strong enough to hold the weight of heavy objects.
Where to Buy Premium Mirrors
When it comes time to begin shopping for new mirrors, where is the best place to start? Basic mirrors are available everywhere, with ranging quality and prices. How do you know if you are getting top-quality mirrors for exceptional prices?
Whether you are looking for a wall mirror for sale or you need a standing floor mirror for your dream bedroom, there has never been an easier way to buy mirrors online. Glass Genius is the best place to buy your new mirrors online with its vast network of buyers and sellers, including manufacturers and suppliers, it functions as a glass and mirror online marketplace to ensure that not only do you find exactly what you are looking for, but also get the best price possible.