Glass Products Marketplace
Glass Genius is the Marketplace for local glass companies, contractors, interior designers, and consumers for buying and selling glass and mirror products online quickly and easily.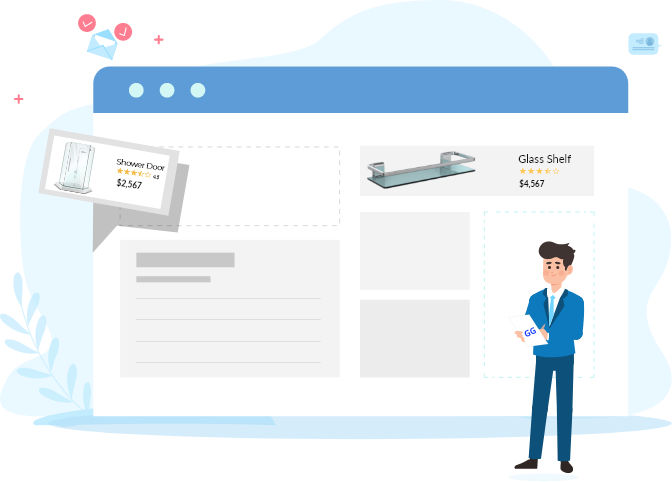 Why do sellers prefer Glass Genius?
We've spent time listening to our local glass businesses. Their urge to provide customers with quality glass and mirror products inspires us to work harder and build smarter. The result is the first specialized Marketplace that lets local businesses sell their glass fabrication, distribution, and installation services to a wider audience at the state, regional and national levels. Through the extensive advertising provided by GlassGenius, a glass business' reach and growth potential are limited only by their delivery capacity.
Power up your business with Glass Genius

Reach
Join hands with us to reach millions of shoppers.

Partnership
We will help you create the best e-commerce strategy for you.

Grow
Scale your business to the world's first glass only marketplace.
Choose Your Location
Continue with the delivery zip code where you want to get orders. Delivery speeds may vary for different locations.
Do You Need Installation?