A glass desk is a lot more than just a piece of furniture. These days, glass top accessories have become a must have component of modern home interiors. For instance, a glass top desk is no exception in this regard.
Its sleek and elegant looks complement your home interior. Further, you can opt for a desk with glass top for various purposes and décor types.
This blog post is your comprehensive guide to glass top desks. We'll discuss their types, materials, pros, and cons. So, let us get into it!
Is a Glass Top Desk a Good Idea?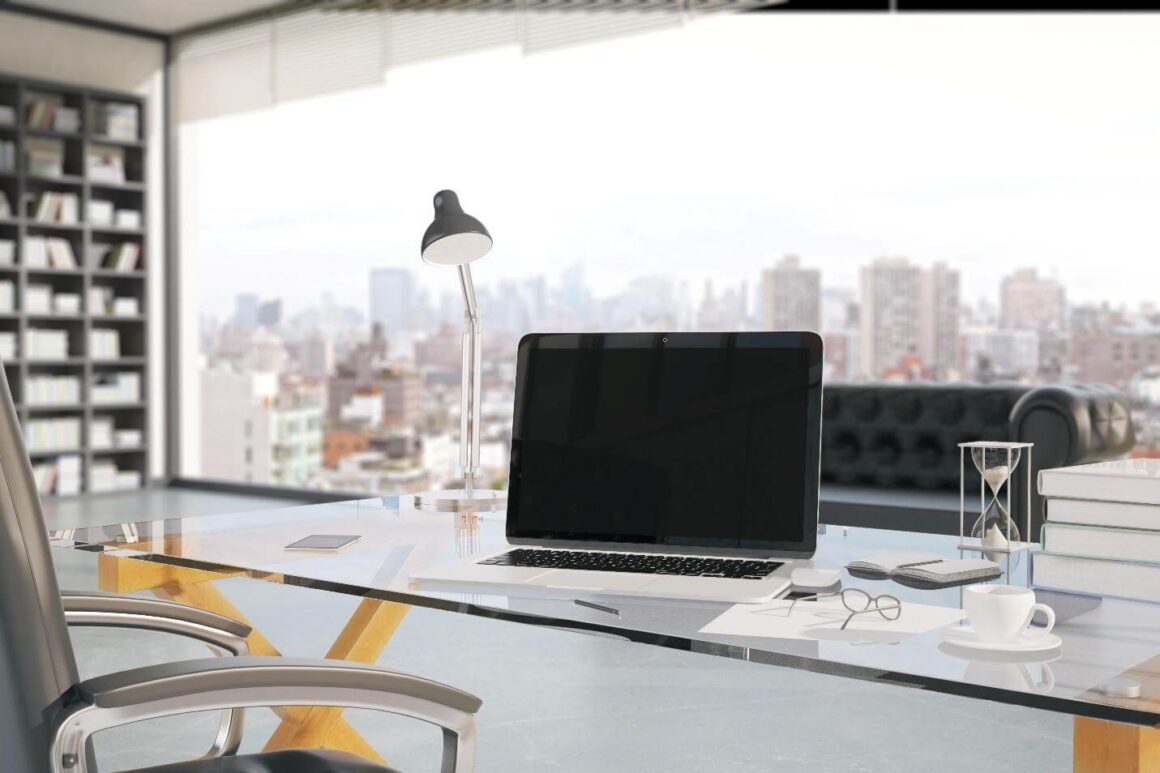 Setting up a glass desk, such as a home or office glass desk, is a great idea. It not just looks great but is also highly practical. So, choose any glass desk for your home or office décor for added looks and functionality.
Glass Top Type You Can Choose for Desk
Here is a list of some quality glass tops for your glass desk. So, let us take a look at them.
1: Annealed Glass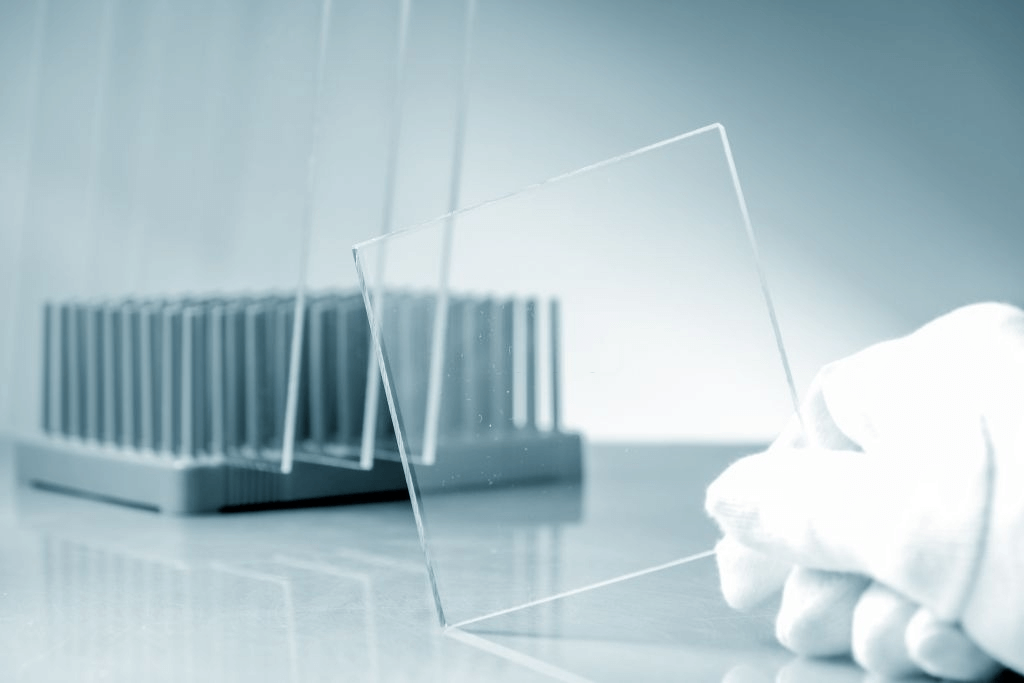 Annealed glass is the first choice of most homeowners. That's because it's affordable and gets the job done. However, annealed glass tops aren't that durable.
2: Tempered Glass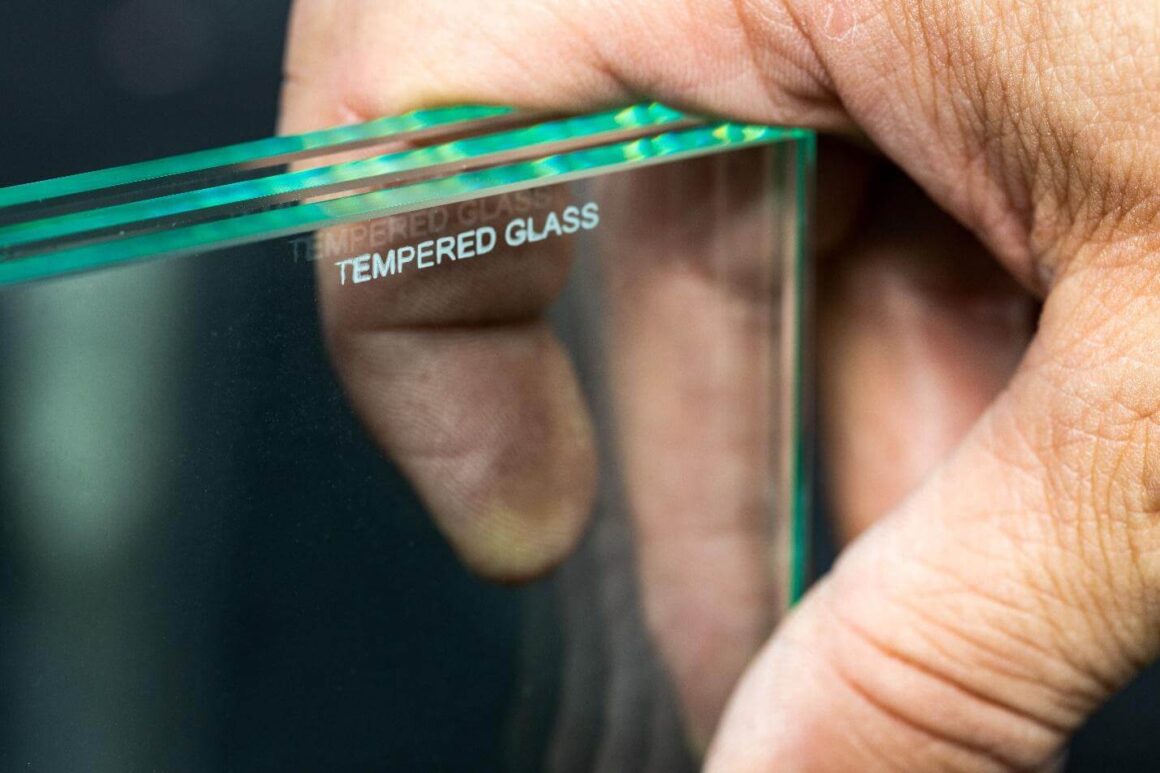 Tempered glass desks are arguably the best option. Tempered glass is quite durable and reliable as it doesn't break upon minor impacts. Plus, you can also customize tempered glass tops.
3: Frosted Glass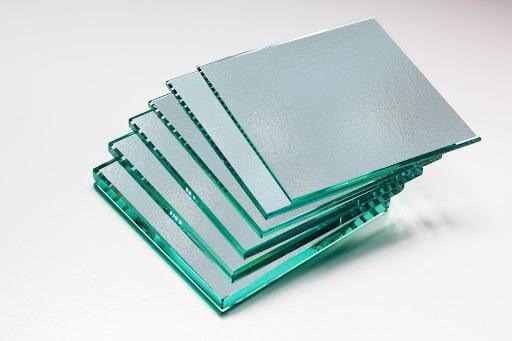 Frosted glass tops give a unique and dramatic look to your home or office décor. If unique styling and enhanced privacy are your priority, these tops are for you.
4: Tinted Glass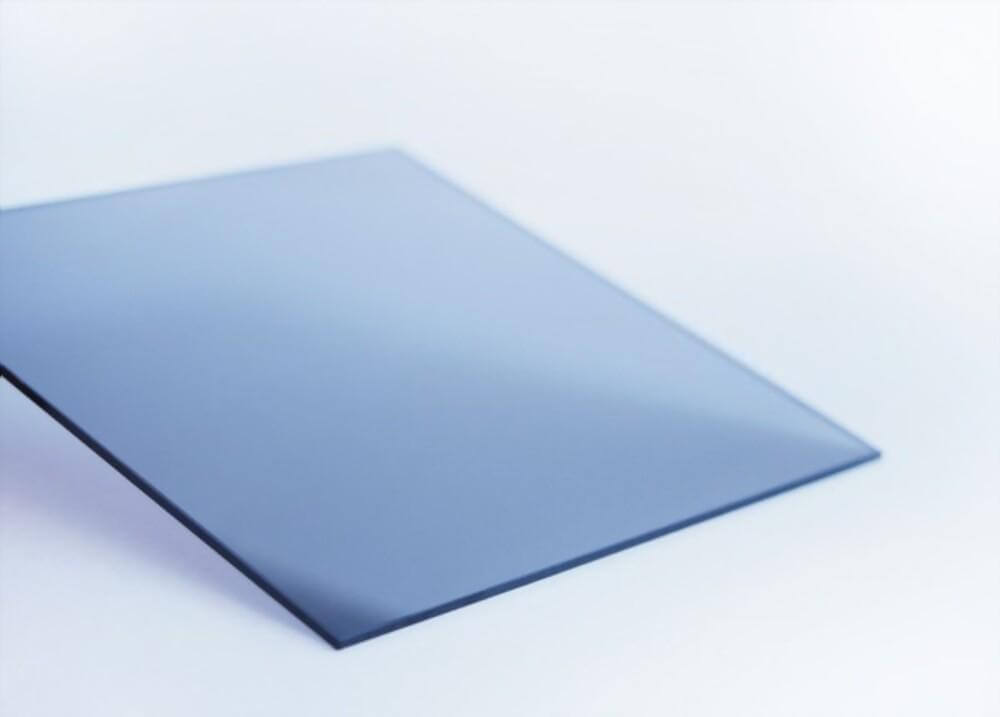 Tinted glass tops have a defined tint on top of their glass surface. You can choose any tint of your choice. This helps match your glass top with other furniture elements for a uniform appearance.
Is Tempered Glass Good for Desks?
Tempered or toughened glass is good for almost all types of desks. You should choose thick tempered glass to ensure maximum safety and durability.
Can Tempered Glass Hold a PC?
Tempered glass is pretty strong and durable. Therefore, it can hold a PC, laptop, and other such tech gadgets and their accessories. However, a relatively thick (8mm or above) tempered glass should be opted for such table desks.
Designs You Can Consider for Glass Desk
Now you know how a glass desk can transform the looks of your home or office interior. Next, let us take a look at some design considerations.
1: L Shaped Desk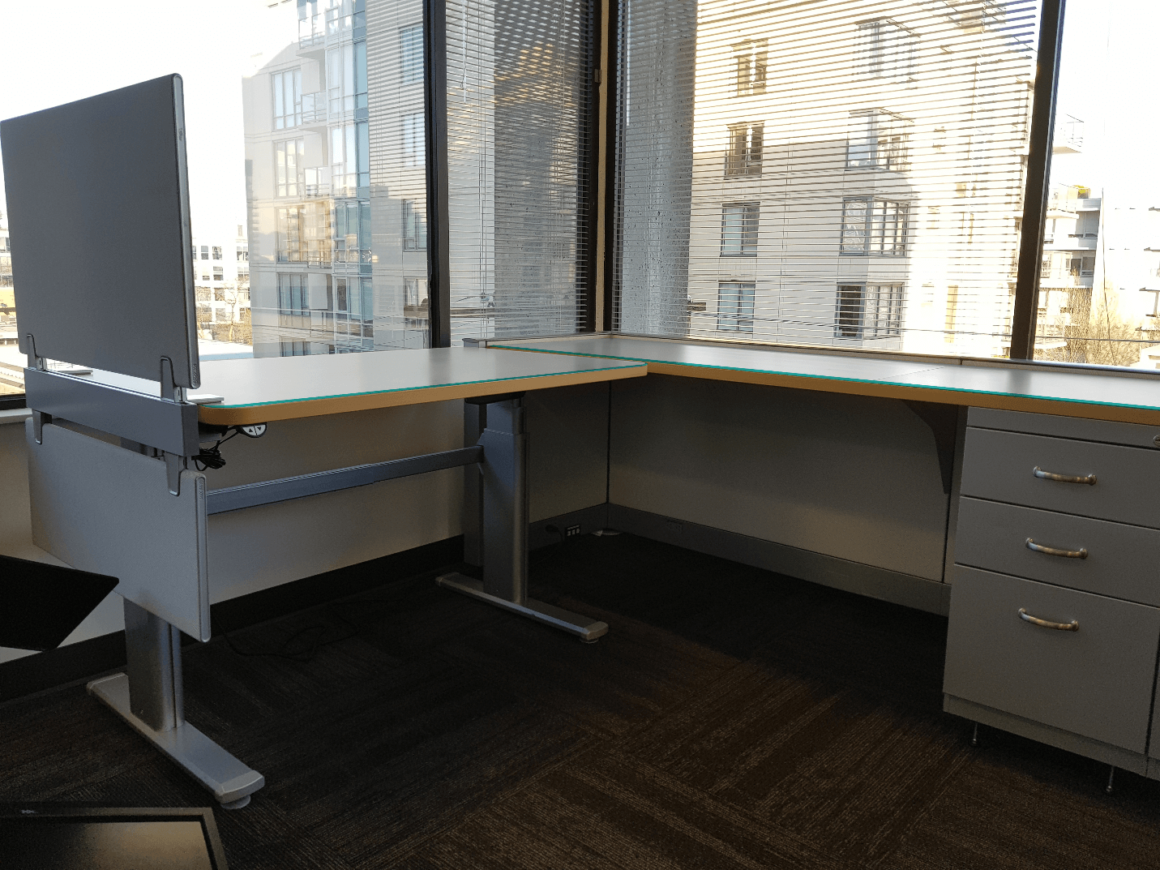 Compared to a traditional rectangular desk, an L-shaped glass desk brings in so much value. Because of their L-shape, they can be incorporated into corners. Plus, they take up less space and are ideal for setting up a working space for various groups.
2: Corner Desk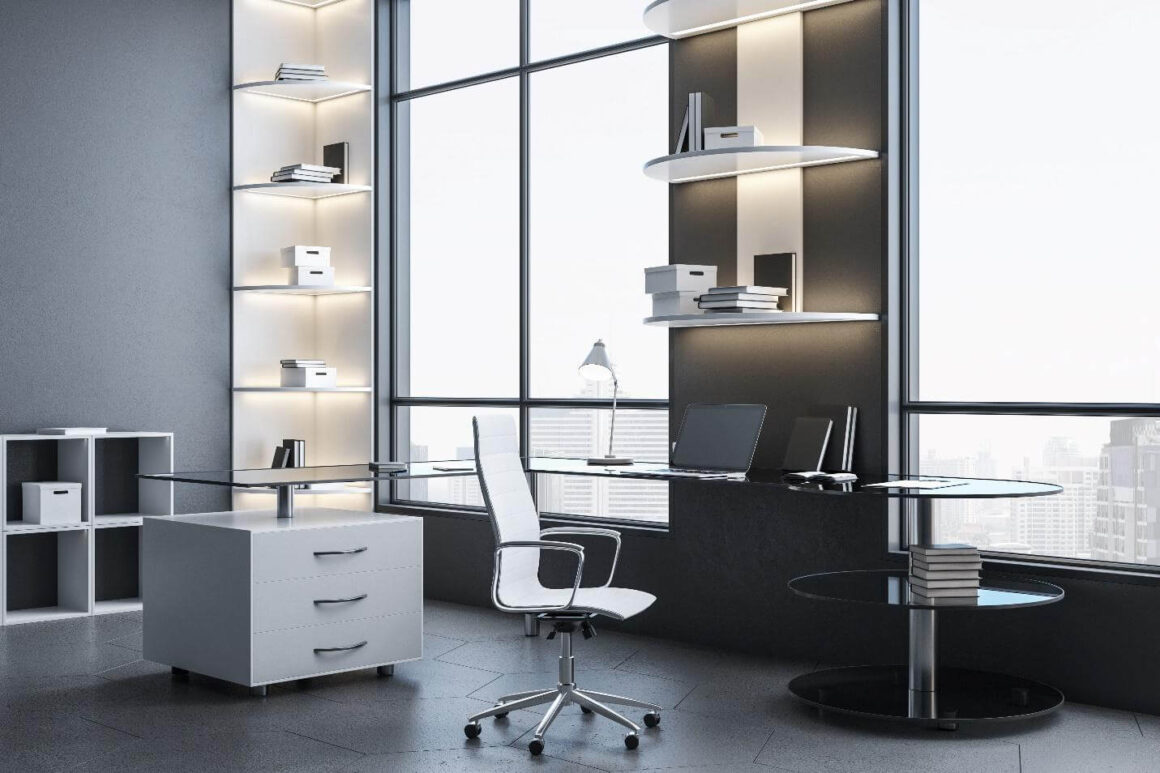 As the name says, a corner glass desk is specifically designed to be placed on corners. This type of desk also takes up less space. You can place one in any corner of your home or office.
3: Simple Computer Desk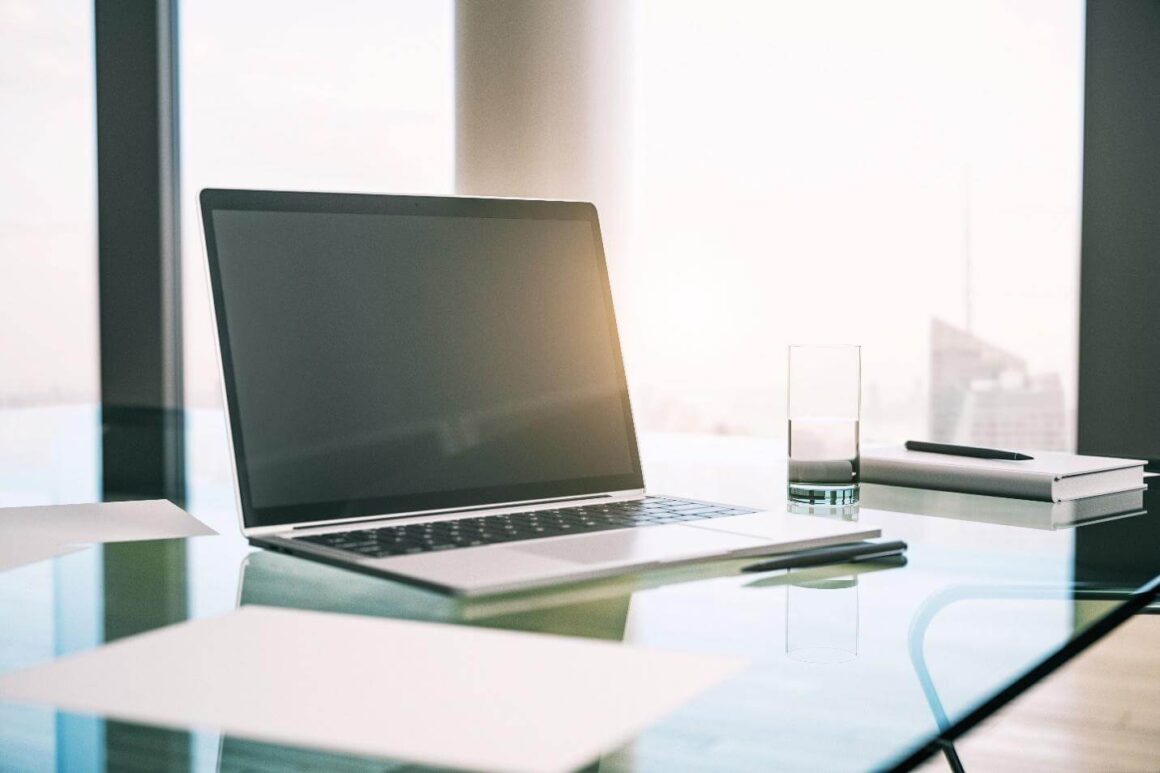 A computer desk is something we all know about. Unlike a traditional computer desk, here you have a glass top. The base can be of any material, such as iron, wood, or metal. A glass top computer desk looks much more appealing than a traditional computer desk.
What Are the Suitable Places for a Glass Computer Desk?
1: Home Office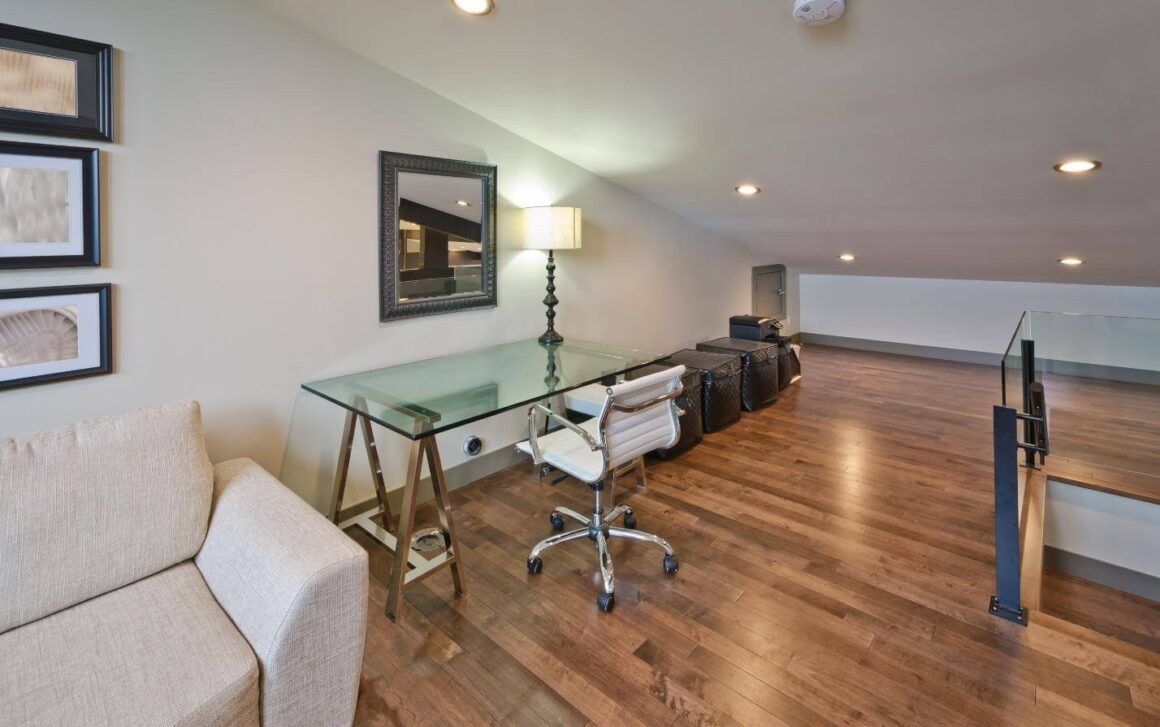 Get the most out of your home office space with a glass computer desk. Apart from your computer or laptop, it can also bear the weight of a few other accessories. You can also build one that perfectly incorporates your home office space.
2: Corporate Office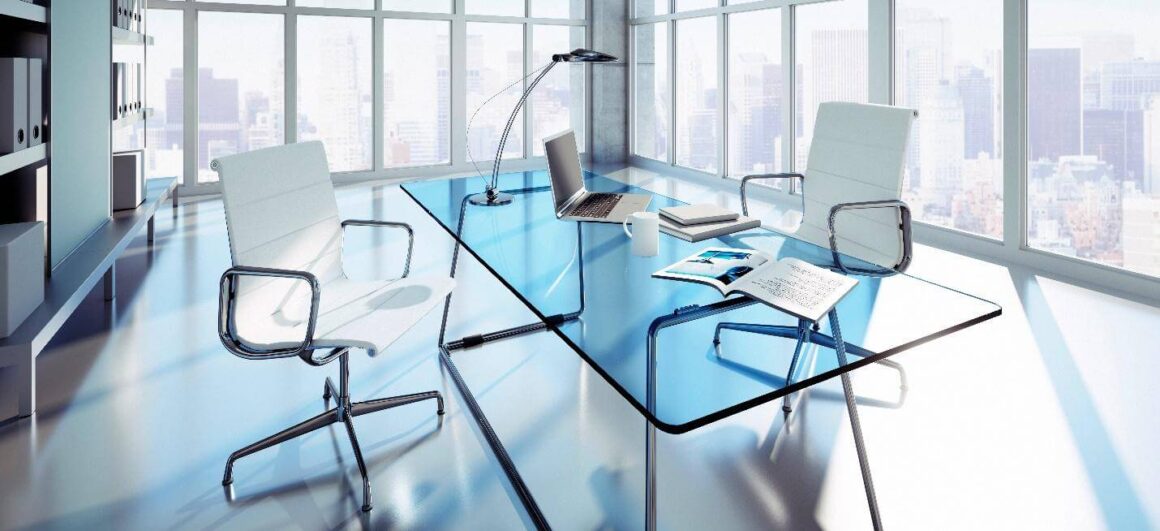 Corporate offices need a bunch of computer desks. With a glass computer desk, you get plenty of more add-ons. It not just holds your computer and other hardware but also boosts the aesthetic appeal of your workspace.
3: Co-working Space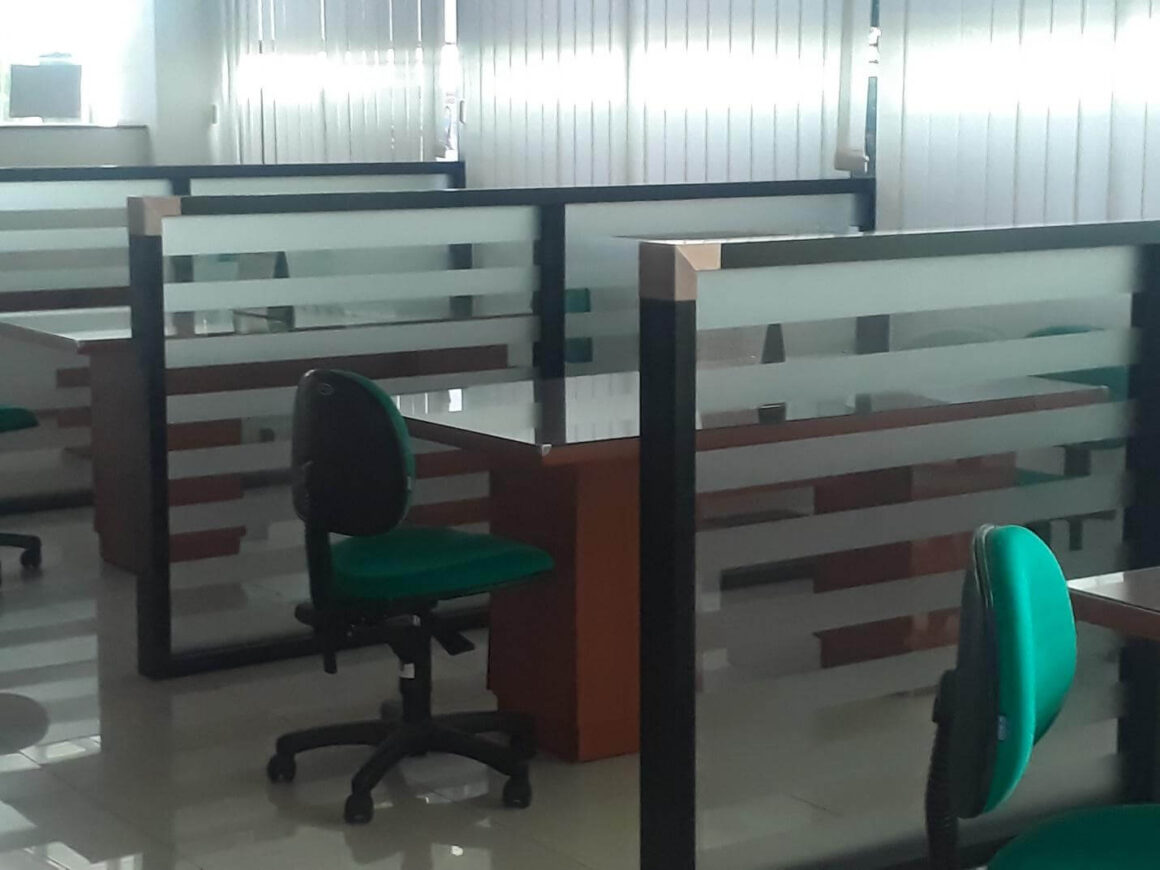 A glass desk is the basic need of any co-working space. Set your computer desk apart from others with glass tops. Ideal for holding the weight of a laptop or computer, you can also place decorative elements on it for enhanced aesthetics.
Pros and Cons of Glass Top Office Desk:
| | |
| --- | --- |
| Pros | Cons |
| Enhances the Overall Space Aesthetics | Limited Storage Options |
| Offers Greater Versatility | Can Cause Glare and Reflections |
| Reflects Maximum Light | |
| Highly Durable | |
| Easy Maintenance | |
Pros:
1: Enhanced Aesthetics
Glass top desks have a sleek and modern appearance that can enhance the overall look of a room. The transparent nature of the glass gives a sense of lightness and can create an open and spacious feel, making it visually appealing.
2: Versatility
Glass top desks can complement various interior design styles due to their neutral and transparent nature. They can seamlessly blend into different decor schemes without clashing with other furniture or color palettes.
3: Maximum Light reflection
Glass surfaces reflect light, which can help brighten a space by maximizing natural or artificial lighting. This can be particularly beneficial in smaller or darker rooms where you want to create a sense of brightness.
4: Better Durability
While glass may seem fragile, glass top desks are typically made from tempered glass, which is sturdy and less prone to breakage compared to regular glass. Tempered glass is designed to withstand impact and is less likely to shatter into dangerous shards if it does break.
5: Easy to Maintain:
Glass top surfaces are generally easy to clean and maintain. They can be wiped down with a damp cloth or a suitable glass cleaner to remove smudges, fingerprints, or spills.
Cons:
1: Limited Storage Options
Glass desks typically have minimal built-in storage features such as drawers or shelves. If you require ample storage space for office supplies, documents, or personal items, a glass desk may not provide the level of organization you need.
2: Light Reflections May Disturb Some
Glass surfaces can reflect light, causing glare and reflections, which may create discomfort and hinder visibility, particularly if your workspace is exposed to direct sunlight or has bright overhead lighting.
Wrap Up!
So, now you know pretty much all about glass top desks. You have a ton of glass top desks to choose from. However, the tempered glass office desks seem to be durable enough to last for years.Tempered glass desks are not just strong but also highly customizable. Rest, it's all up to you which glass desks meet your certain requirements. We recommend buying your chosen glass tops from a reputed glass marketplace.