Walk in tubs have a door either at the flank or the front of the tub and the individual is not required to raise their knee at the entry point. While on the other hand, walk in tub shower combo are becoming increasingly popular. The reason for their popularity is that they provide numerous benefits and address many of the concerns associated with regular tubs. If you or a family member has restricted mobility, a walk in bathtub is an excellent alternative! As walk in bathtubs are much more secure than regular bathtubs.
This implies that people are less likely to slip and fall in the bathing area. Most walk in baths have additional safety features for example slip-resistant flooring, or one can install grab bars and a bench for better convenience. Let's explore the perks of a Walk in tub shower combo.
What Kind of a Walk In Tub Shower Combo Style Is?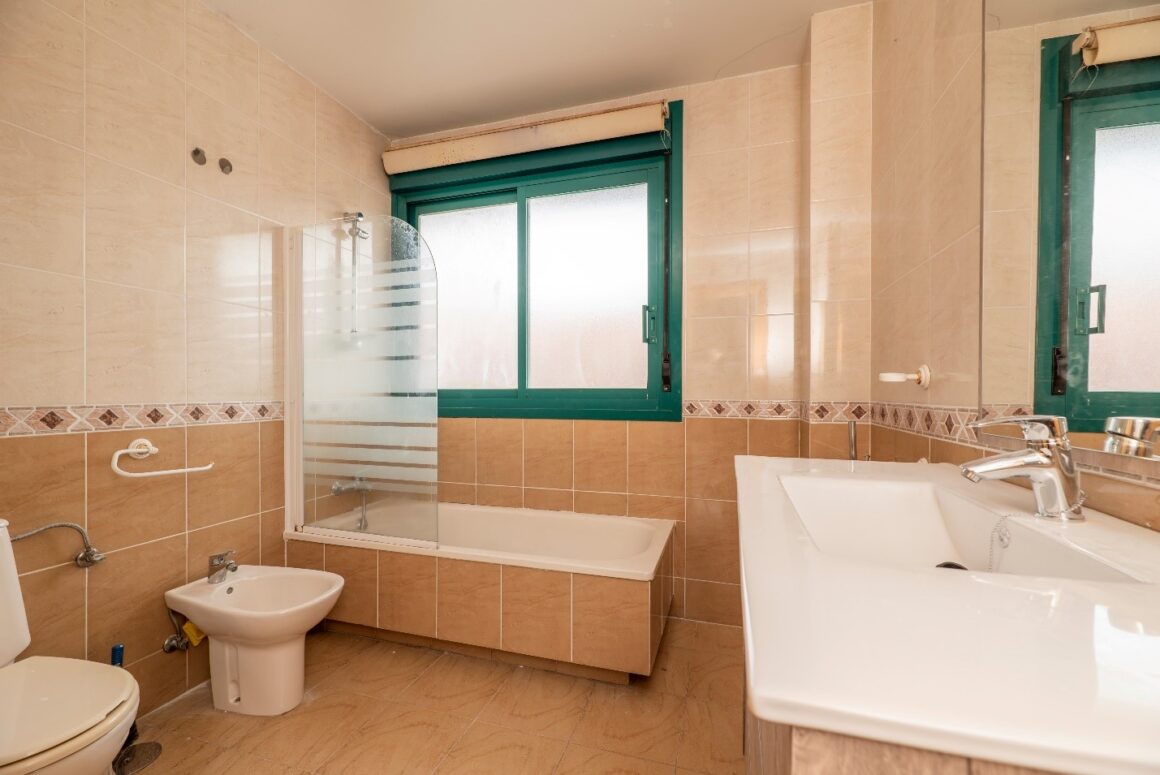 A walk in tub is a house alteration that has a waterproof, outward- or inward-swinging door that allows the homeowners to slightly step in via a stubby entry threshold. A walk in tub shower combination is really up to mark even when it comes to aesthetics. It is commonly used by elderly persons or people with restricted mobility. By eliminating the necessity to elevate one's leg over a high bathtub ledge, the risk of falling is reduced.
A walk in tub with a shower additionally includes a showerhead and, in some cases, a shower enclosure, giving the user extra alternatives for personal care, let's say ease of showering oneself rather than bathing.
Enjoy Some Benefits of Walk in Tub With Showers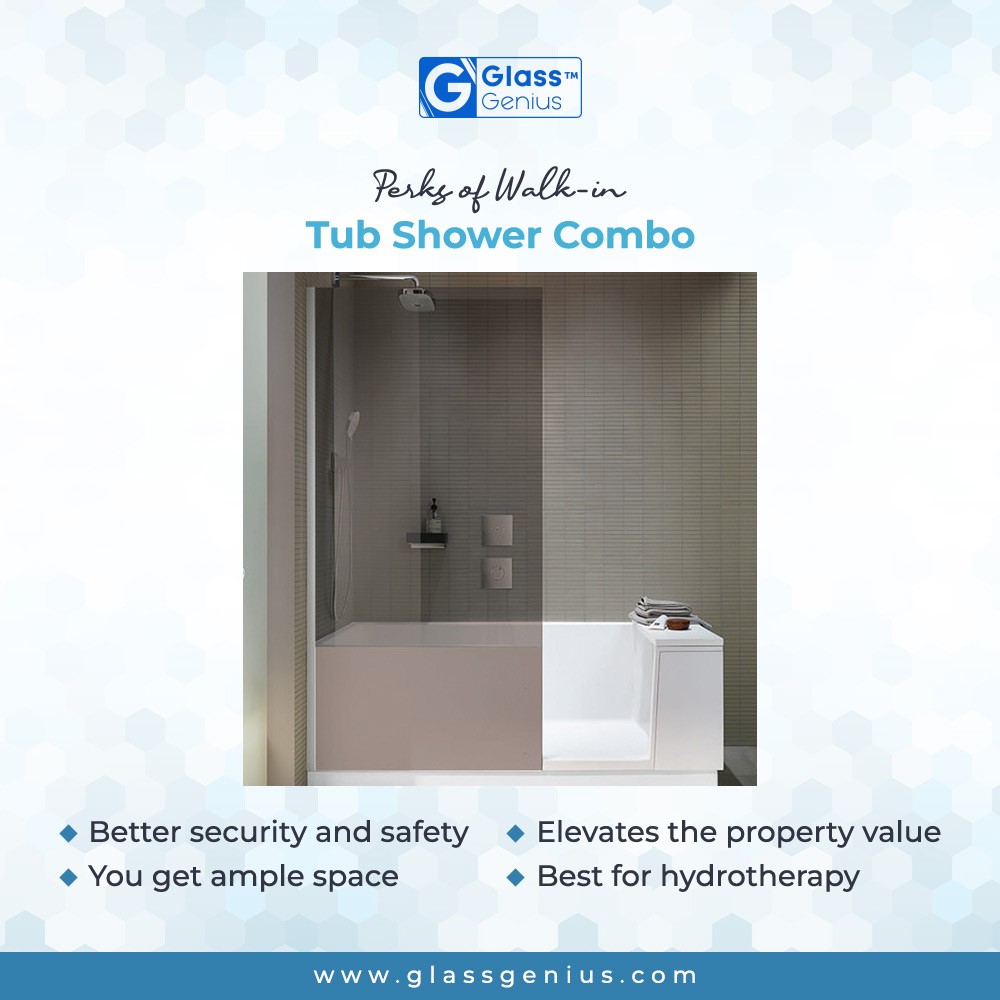 1. Built With Enhanced Security!
Every year, a huge number of senior persons are treated in emergency rooms for falling in the restroom. Most walk in tubs include handrails, a textured seat and bottom, and quick-fill and quick-drain features, as standard safety features. For added safety, you can go for a low entry threshold and firm grip bars which help them to stand/sit without any inconvenience.
2. You Get Ample Space!
Walk in shower are available in a variety of styles to accommodate people with varying needs. Also, they give you enough space to enter and move freely, there won't be any such hindrance that is usually created by doors. For example, bariatric tubs may support a heavier person's weight, and certain tubs can accommodate wheelchair access. Those who struggle to sit upright can benefit from a tub to relax in warm water.
3. Increases Your Home's worth!
Accessible features can increase the value of your property, especially if it is in a senior community. Walk in tubs are a characteristic of an accessible home that offers convenience.
4. Best for Hydrotherapy!
A jetted tub is undeniably luxurious, however, the advantages of hydrotherapy are obvious. Appropriately placed jets can help relieve chronic disease aches and pains, relax muscles, and enhance blood flow through relaxation.
5. Don't Sacrifice Already- installed Shower!
Some walk in baths come with a tub/shower combination. The shower part can remain intact because a walk in tub can easily fit in the space where the previous tub is already present. Simply include a glass shower door for more ease and much more benefits.
Is a Walk in Tub Shower Good Idea For Seniors?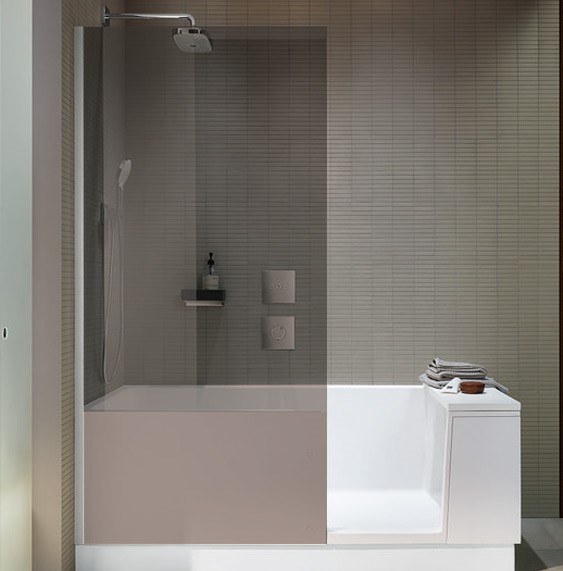 Tub-and-shower combos provide a terrific combination of space and style, and they are the most prevalent of all bathtub installations, appearing in approximately 65 percent of houses today. These two-in-one articles are inexpensive, durable, simple to install, and efficiently used in the bathroom space.
What is a Handicap Shower?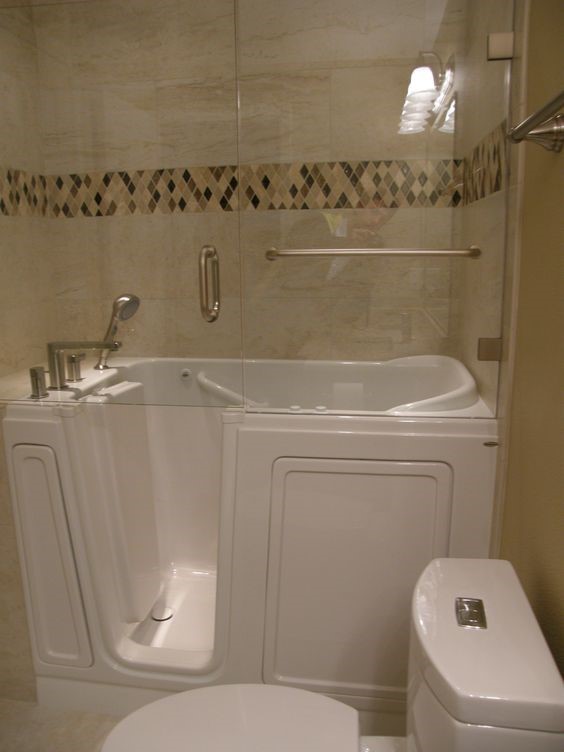 These showers have made with an aperture. Such showers should be at least 36 inches wide, so one can easily move in their transfer seat, and 60 inches wide for taking in a wheelchair. According to ADA requirements, these widths would help people with mobility issues to move in and out of the shower without creating problems.
Estimated Cost!
Installation of a walk in tub shower combo ranges from $2,500 to $6,000, of course depending upon the features you want to add, size, and labor cost as well. Larger walk-in baths or ones with several add-on amenities are often more expensive.
Ending Up!
This is a huge undertaking that necessitates the use of a certified and trained professional to manage the construction, plumbing, and electrical work. Must opt for the best quality products and take care of the total cost before you plan to start this project.