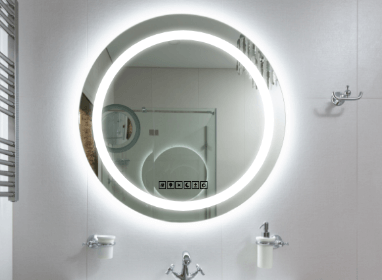 Round LED Mirror
Round LED mirrors are one of the most common types of LED mirrors. Their classic appearance makes them an ideal choice for any living space. Apart from the bathroom, you can also install round-lighted mirrors in bedrooms and hallways.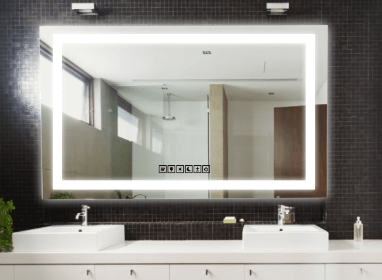 Rectangle LED Mirror
You can opt for the front-lighted rectangular bathroom mirrors to achieve unique aesthetics. Rectangular LED mirrors are best suited for large-size bathrooms. Because of their unique appearance, they also emit more light.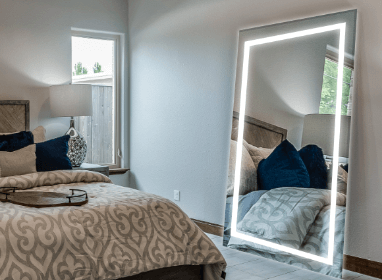 LED Full-Length Mirror
The LED full-length mirror is a special kind of lighted mirror. Its size, look, and functionality make it different from other illuminated mirrors. You can install this mirror in the hallways, bedrooms, and even bathrooms.