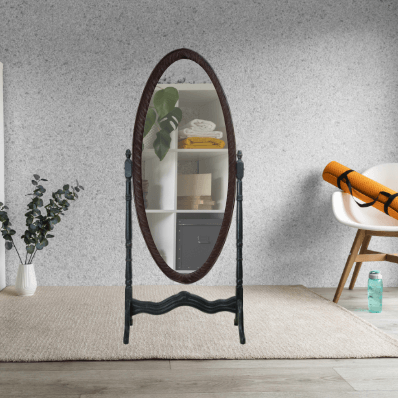 Cheval Floor Style
In this type, the frame has a dual-pin suspension mechanism. You can adjust the angle and position of the reflecting glass according to any height by tilting it in the frame. Therefore, it's perfect for walk-in closets.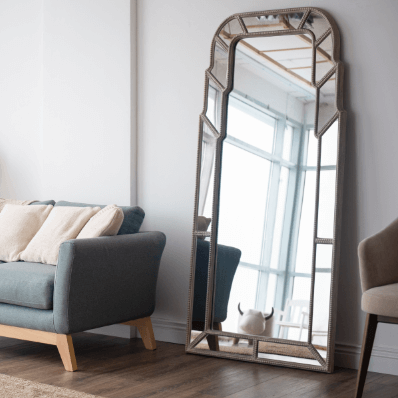 Floor Leaning Style
As the name suggests, learning style elements lean against the wall. They typically come with intricate, sleek, and trendy frames. They are the perfect accent pieces for rooms, sitting areas, and entrances.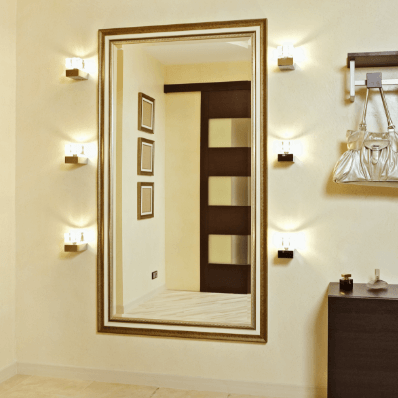 Wall-Mounted Style
These style elements come with wall-mounting hardware and are mounted on the walls. These wall-mounted full-length mirrors can also be fixed on the doors or cupboards.