The exterior of a home can be personalized in the same way that the interior is, allowing for truly unique and stunning results. Your home's exterior is there to do more than just look good; it also plays a vital role in protecting your investment. Windows installed on a porch are specifically made to withstand the outside elements. Glass and Acrylic are two very sturdy materials used in their construction. The majority of these panes are resistant to severe weather changes. In this blog, we'll discuss porch windows. OK, then, let's dive in!
What Is a Porch Window?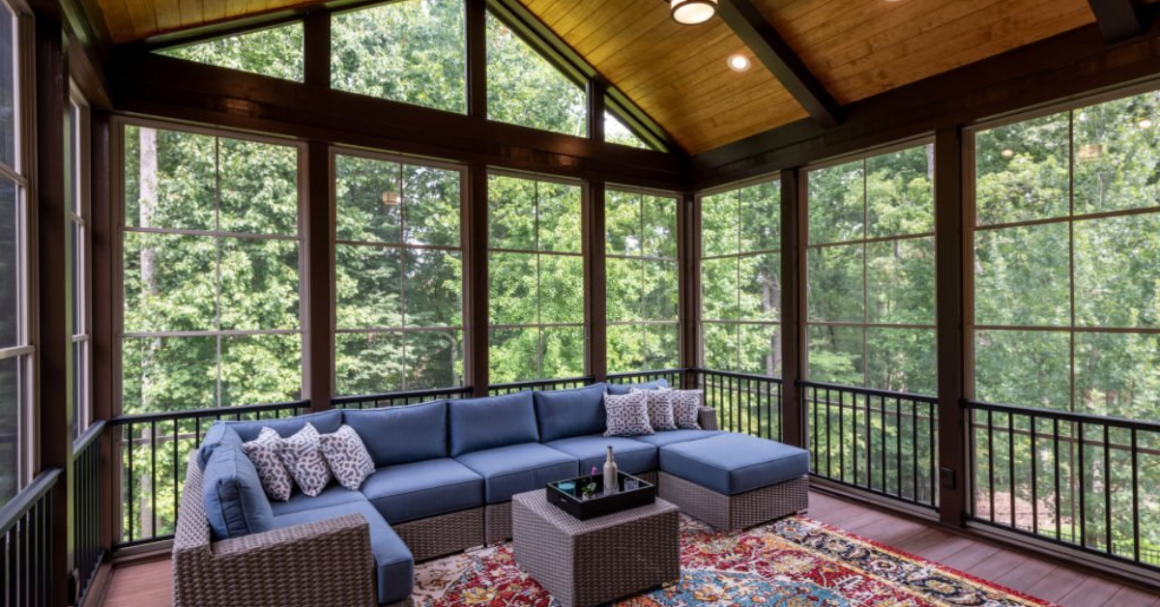 Screened-in porch with glass windows is somewhat way too pretty! Putting in porch windows is an easy way to increase the usable space of your home's porch or another area. Whether you choose to DIY or hire a professional, you can increase the value of your house and the amount of time you spend enjoying the outdoors. Porch windows are outside windows usually installed for spaces like patios or porches. They can be anything from traditional replacements to one-of-a-kind, illusory-glass substitutes. When you install screens, your patio can be used throughout the year. It's crucial to get the proper kind of windows for your porch.
How Much Does Porch Windows Cost?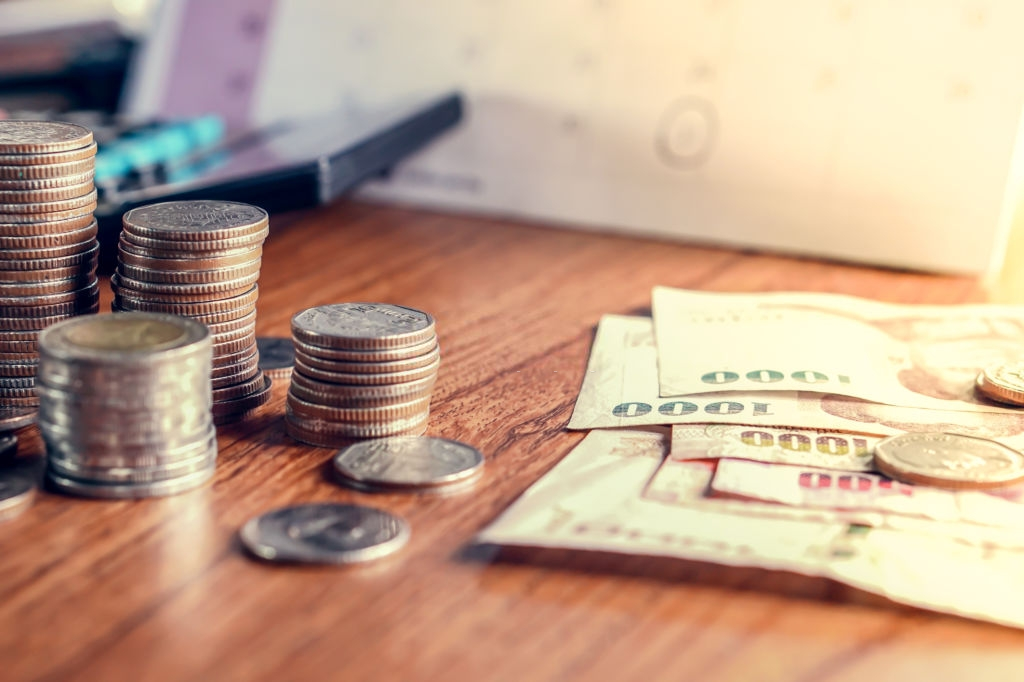 The cost of a porch window system can range from $2,000 for more straightforward installations to $30,000 for more elaborate installations. Sunspace porch windows cost around $6,000 to $8,000 including installation on average.
Homeowners can save money and have more control over the temperature in their dwellings by replacing old windows with newer, more energy-efficient models. Installing windows correctly guarantees that they will be level, will keep the house dry, and will open and close easily. There's a lot of prep work that goes into installing new windows, and that can make the job challenging.
Suitable Glass Options for Porch Windows
▶ Tempered Glass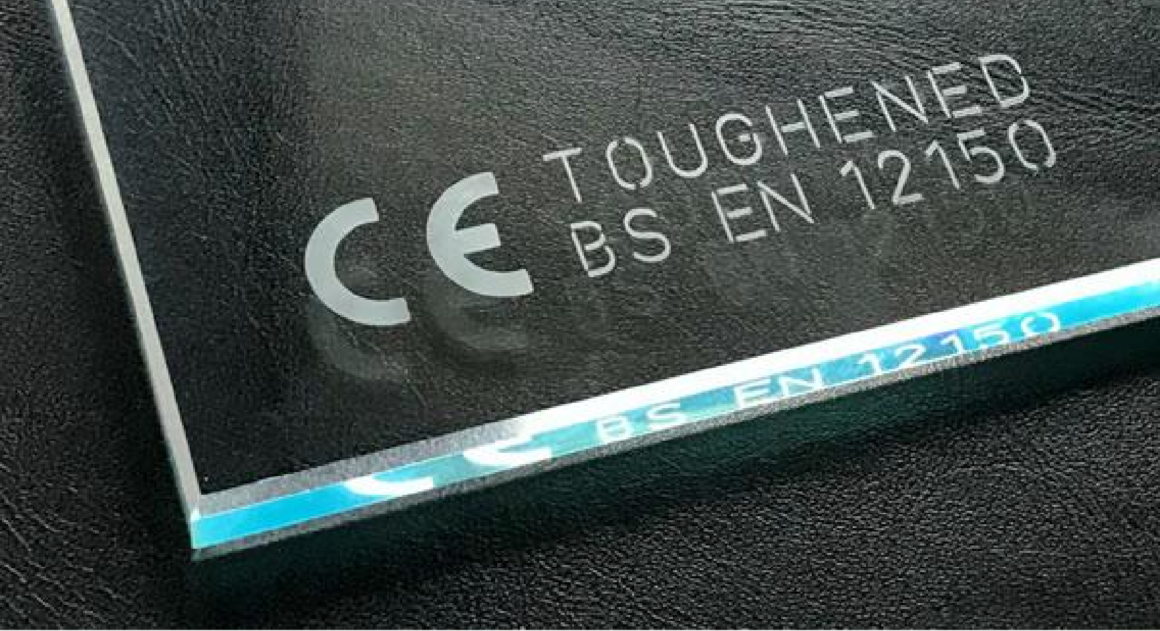 You can choose any glass type for your porch windows. Tempered glass is one of the options. It's challenging to crack the impact-resistant tempered glass panels. In addition, it is protected from even the smallest scratches with a scratch-resistant coating. In comparison to other options for safety glass, this one is quite cheap.
▶ Plexiglass/Acrylic Glass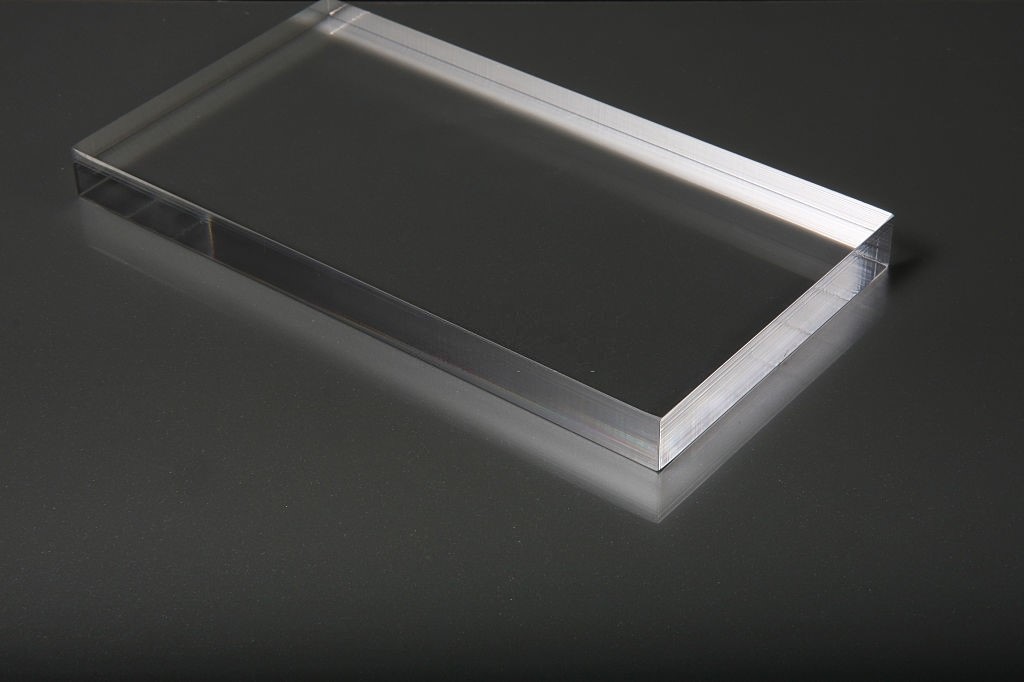 Plexiglass may be less expensive and easier to handle than glass, but it is less aesthetically pleasing and may fade in the sun over time. It's also easy to scratch, so you'll need to invest in some specific cleaning supplies if you don't want your windows to look tacky.
▶ Insulated Glass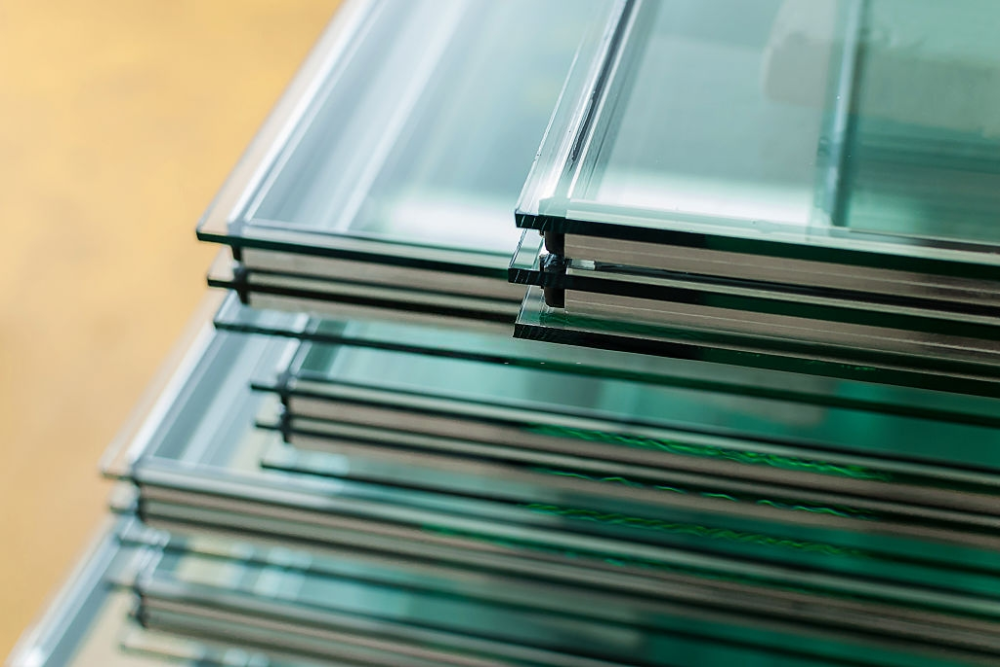 Porch windows can also benefit from insulated glass. Glass panes like these are made to be as thermally insulating as possible. Double-paned glass panels are another name for insulated glass units due to their double-paneled structure. These two panels are separated by a layer of inert gas. Insulated glass panels are great because they can save energy costs.
You should invest in these glass panels if you have the means to do so and are concerned about unwanted temperature changes within your home.
▶ Laminated Glass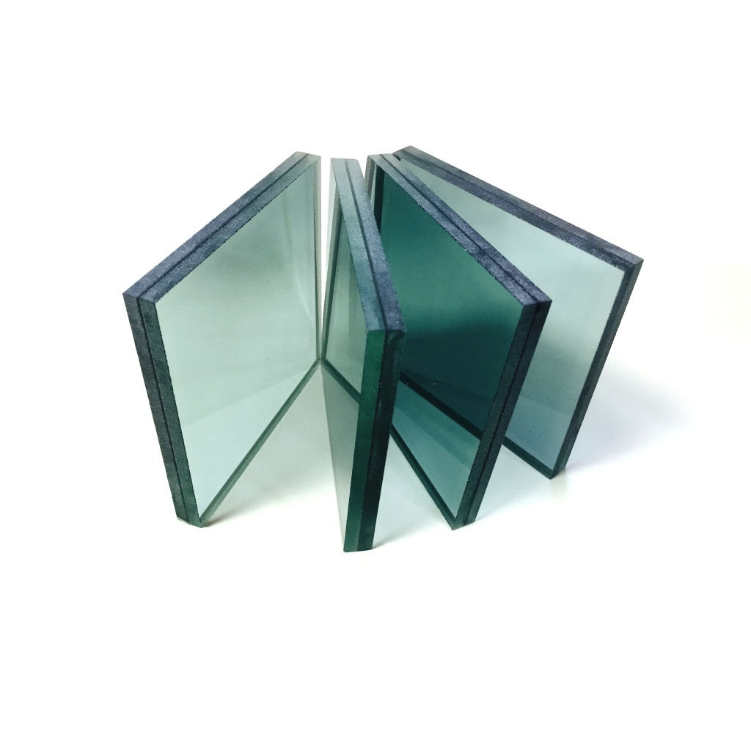 The heat resistance of laminated glass is excellent! That comes first when it's to the benefits or usefulness of laminated glass as windows. The outside layer of laminated or tempered glass consists of toughened clear glass. While the interior layer(s) consists of heavy-pressed reflective glass cast together at a really higher temperature using PVC resin. It makes them sturdier, heat-resistant and a very good option as glass panels for screened porches.
Is Screened-In Porch with Glass Windows a Good Idea?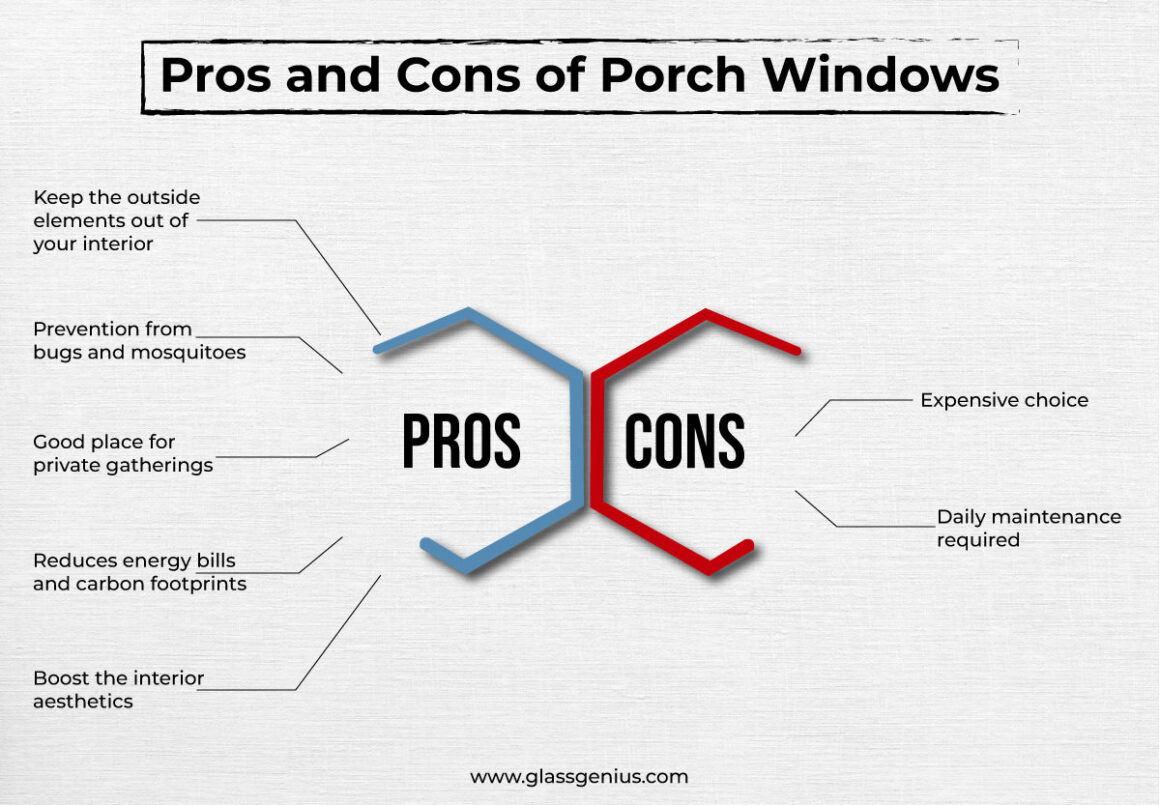 Pros:
You should clean the screens often. Still, they serve another purpose: keeping pollen and other dirt off your porch and furnishings.
It's no secret that places like Maryland have a bug problem. You won't get eaten alive by mosquitoes or other bugs if you have a screen over your patio or porch.
More Fun – You can't see anything. Because of this, the area can be used in numerous ways, for instance, for private gatherings or huge buffets.
Light is one of the key benefits of glass porches compared to other enclosure materials.
An advantage of a screened-in porch with glass windows is that it lets in natural light, making it possible to use less artificial lighting throughout the day. The energy bill and carbon footprint of the average home could benefit from this.
For aesthetic purposes – A glass porch can make an indoor and outdoor area feel like one cohesive environment, thanks to the transparent glass panels.
Cons:
The cost of enclosing your porch in screens is a little higher. More time and resources are needed to construct it.
Repairs are another expense that may be included in this category. If it tears down, you should get a new one. Pollen and debris can get caught on screens and need to be maintained and kept clean.
Your perspective matters- It won't totally block your view, but neither is it completely unobstructed. Think about what you've selected.
Final Thoughts
Glass, however, is way above the competition. Porch windows can be outfitted with any type of glass, including tinted, insulated, or tempered glass, at the homeowner's discretion. You may improve the look of your home or business by installing a screened-in porch with glass windows.