Have you ever felt cold draughts creeping into your homes? Especially on windy nights? If you think it's an evil spirit trying to haunt you. You are absolutely wrong! It's because of your windows. Old windows are usually ineffective against weather changes and let the cold wind enter the house even when the windows are strongly closed off.  You can feel some degree of heat inefficiency and sound leakage in any home with older windows. This intolerance to weather changes could surface as a huge problem if you live in an area prone to extreme weather changes like storms, tornadoes, and wind typhoons. The best way to stay safe in such a region is to employ storm-resistant doors and windows. This blog covers everything you need to know about storm windows. So let's learn more about this marvel.  
What Are Storm Windows?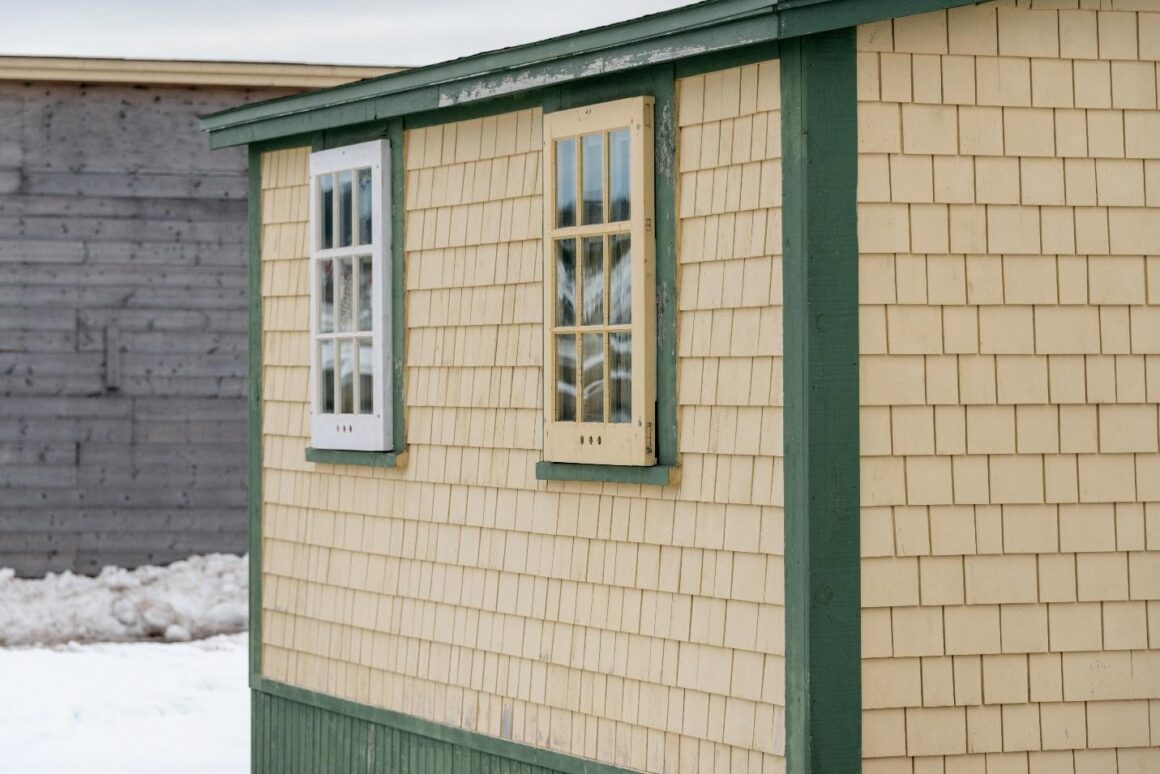 A storm window is a safety panel that is attached to the inside or outside of an existing window pane. They are installed as extra windows, either inside or outside the main windows. Glass is frequently used in storm sashes. However, solid plastic panels can also be employed in these windows. Stormglass windows are basically convenience windows that can easily be removed or installed when required.
What Is The Purpose Of Storm Windows?
The purpose of storm windows is quite evident from their name. They add an extra layer of protection to your house windows. This can save you from spending money on expensive repairs and window replacements every time a windstorm hits your town. They also help in lowering airflow into and out of the windows to maintain a suitable interior temperature. They keep the outside air from coming in and disturbing the comfort and coziness of your home.
Types Of Storm Windows
Different types of storm sash windows are available to suit different requirements. Here are major storm sash styles that are in use today.
Interior Storm Windows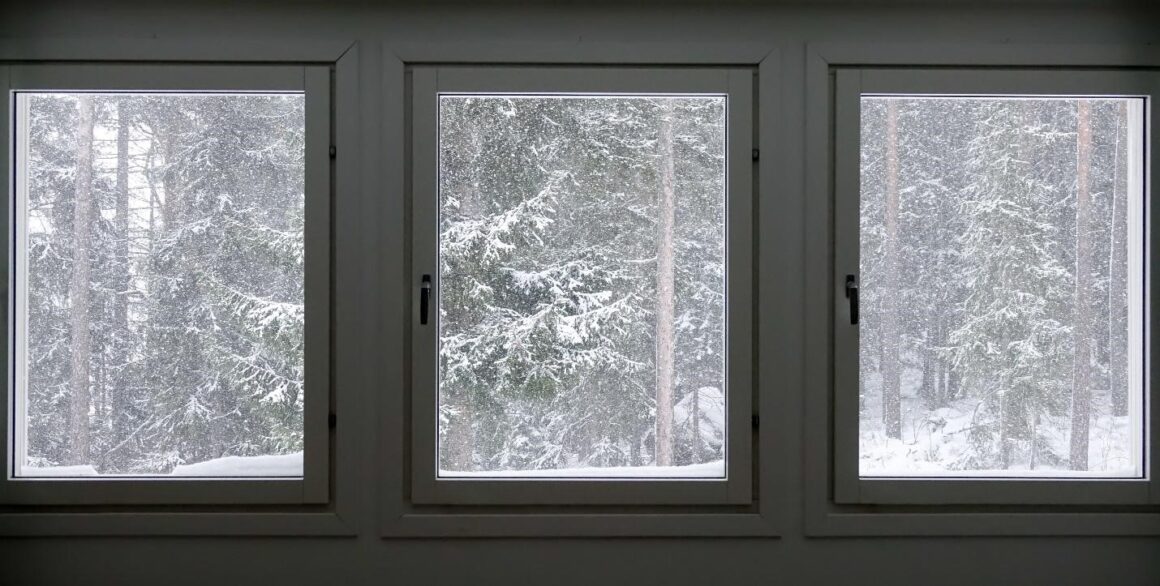 Interior windows are lightweight window sashes. They are low-cost inserts that can easily be installed or removed when needed. Interior storm windows are made of plastic, acrylic, or glass. They are easy to install, making them an excellent option for multi-story homes and flats. 
Interior storm sash windows are available in different sizes to accommodate the size variations of unique house windows. Some interior storm sashes are just plain panels, while others are fiberglass or vinyl-framed pieces. Some variants attach to the window using compression, while others have magnets. Interior stormglass windows are made to fit tightly into interior window frames. The tight fit maximizes their insulating and sound-dampening properties.
Exterior Storm Windows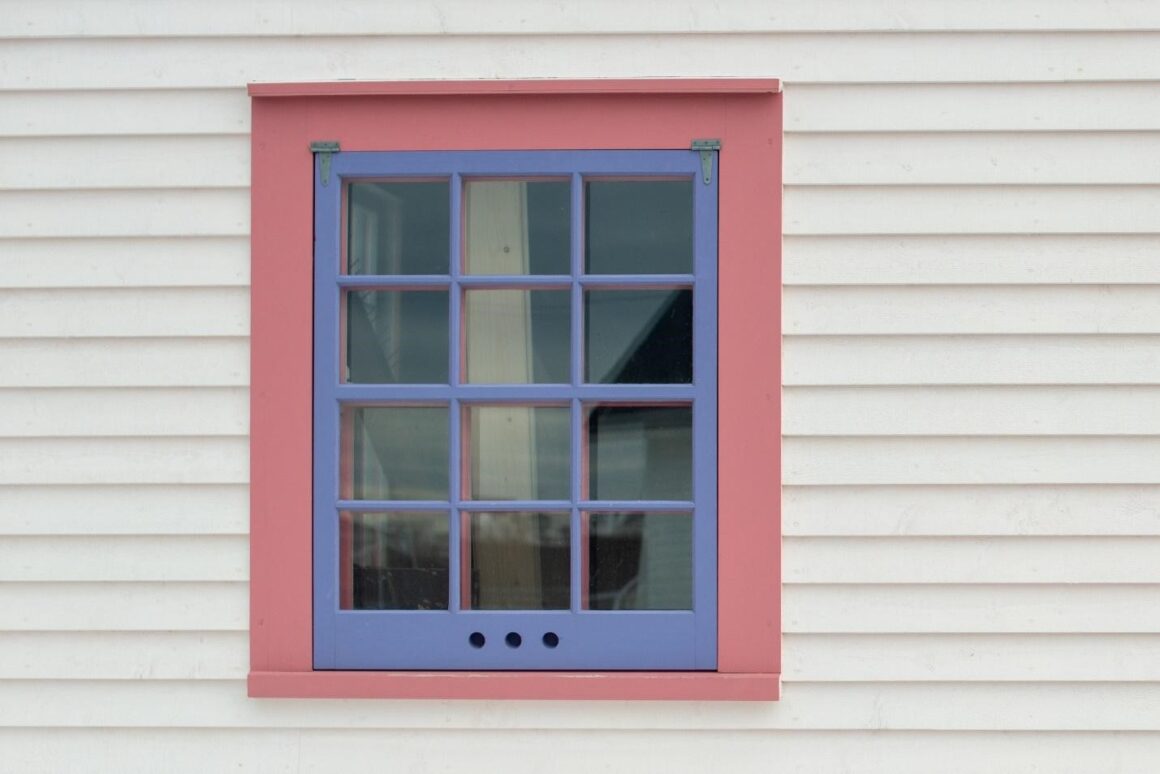 Exterior window inserts are installed on the outside of the window. Just like interior windows, exterior storm windows are available in different sizes and configurations to fit different window styles. You can also choose the framing material of your choice for exterior inserts. They are typically more expensive than interior storm inserts.
Temporary Storm Window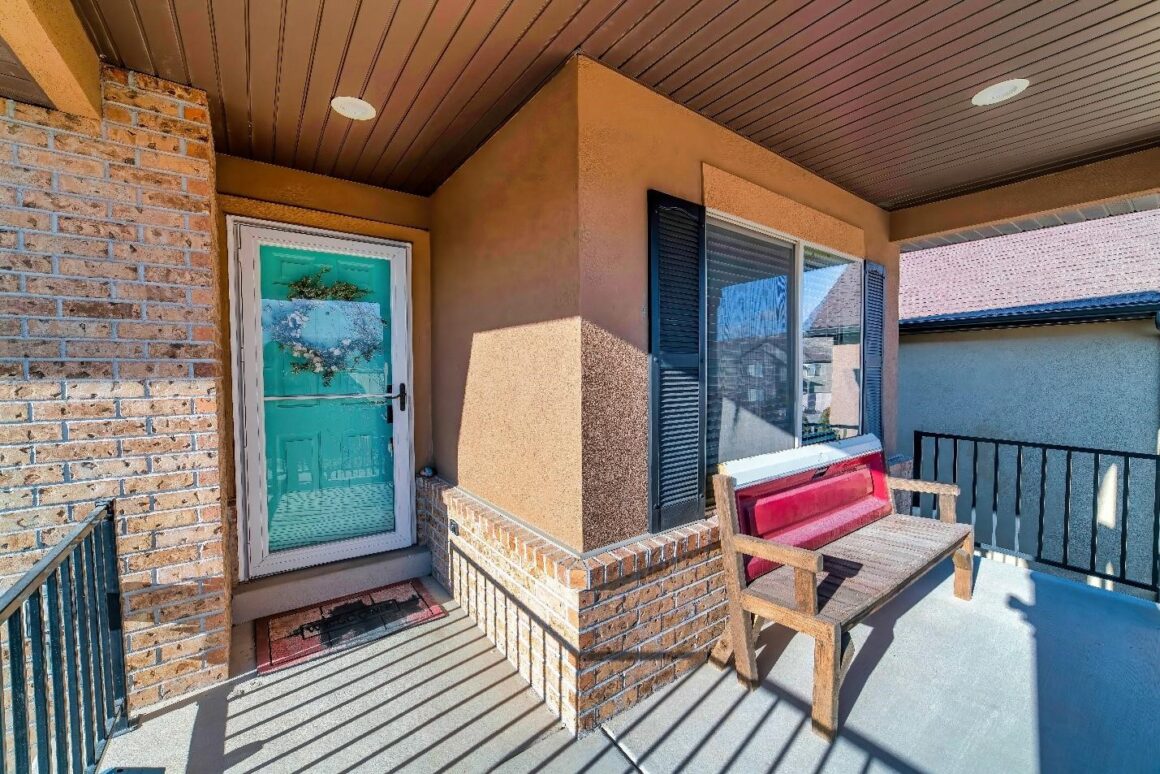 Temporary and disposable storm windows are mostly used in the winter. The window interest is composed of a single acrylic or glass panel that is designed to fit inside a window pane. Temporary insulating films can also be used as temporary window insulators. They can be employed by adding window film to the interior face of the window using adhesive tape. The temporary window film is then shrunk with a hair dryer to produce a tight window seal.
Pros and Cons of Storm Windows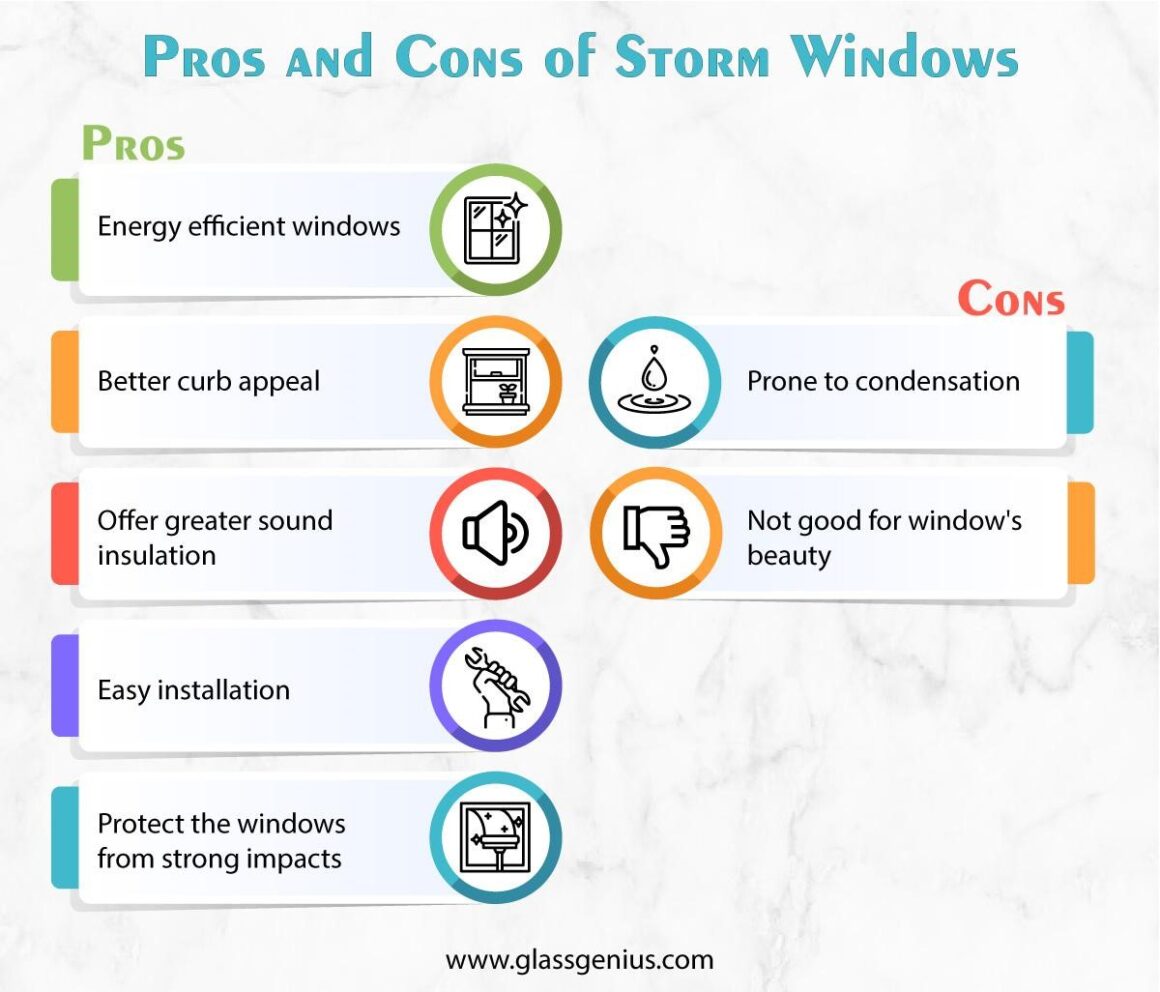 Installing storm sash windows is the most effective, quick, and inexpensive way of improving the effectiveness of the existing windows of the building. There are a number of advantages to adding storm sashes to the windows. Let's explore.  
Pros:
The windows have an extra glass or acrylic layer that ensures no air leaks. The outside air has to pass through the window glass and then a storm sash in order to enter the house and alter the interior temperature. Less energy is required from the HVAC system to maintain the right interior temperature due to this double protection.
Storm sashes are available in a variety of colors and finish options. You can instantly elevate your boring windows by employing vibrant storm sashes.
Effective Sound Insulation
Storm sash windows are not only effective against air leaks, but they also offer sound insulation. With storm sashes on, you can enjoy the cozy comfort of your house in total peace.
Storm windows are very easy to install. With some assistance, you can easily install the window sashes. Some types of window sashes can also be removed when needed.
Storm sash windows are not just effective against weather changes. They also enhance the lifespan of your main windows by safeguarding the team from the impact of strong winds, dust, debris, and other damaging elements.
Cons
We can't label them as drawbacks outright but there are a few factors to keep in mind when deciding whether storm windows are the best choice for you.
You can face the issue of condensation with interior storm windows. The flow of HVAC-treated air in your home might cause moisture to accumulate between the storm window and your original window. The condensation may obscure the vision by blurring the window surface.
Some people may not like adding storm sash to their windows as they may affect the aesthetics of your windows. It's best to choose the right style to match the storm sash with the window design.
Which Glass Can You Use In Storm Windows?
Storm windows are available in different glass variations. Depending on your preferences, you can choose the glass-type firestorm sash. The most common types of glass used in storm sash are as follows.
Tinted Glass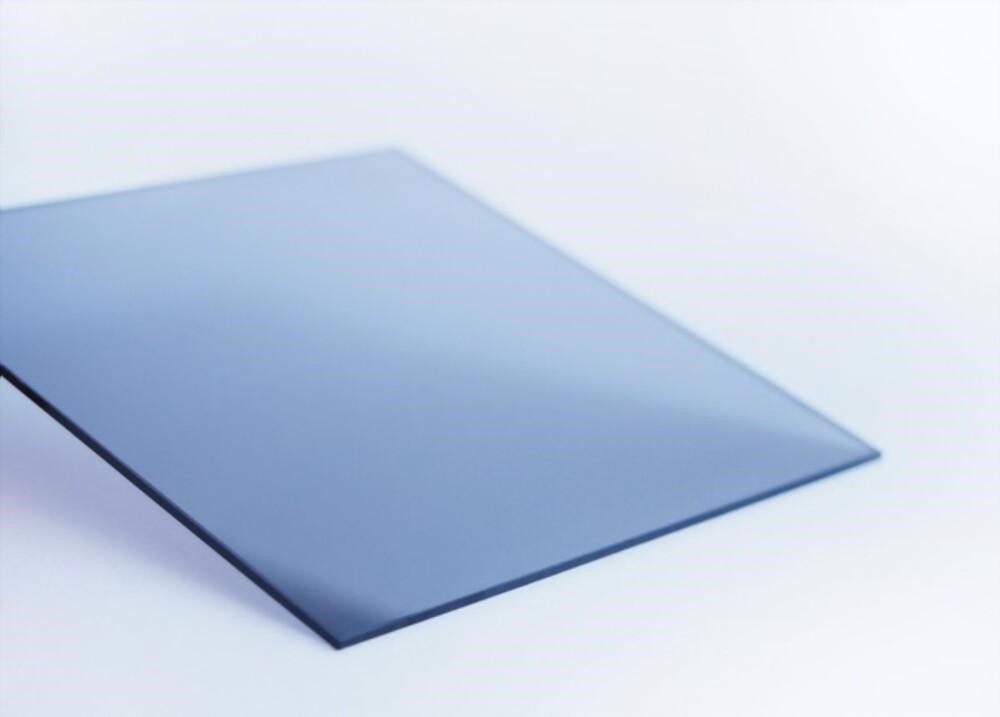 It has small amounts of metal oxide in its basic structure that alters the color of the glass sheet. You can choose any tint glass to your preferences.
Tempered Glass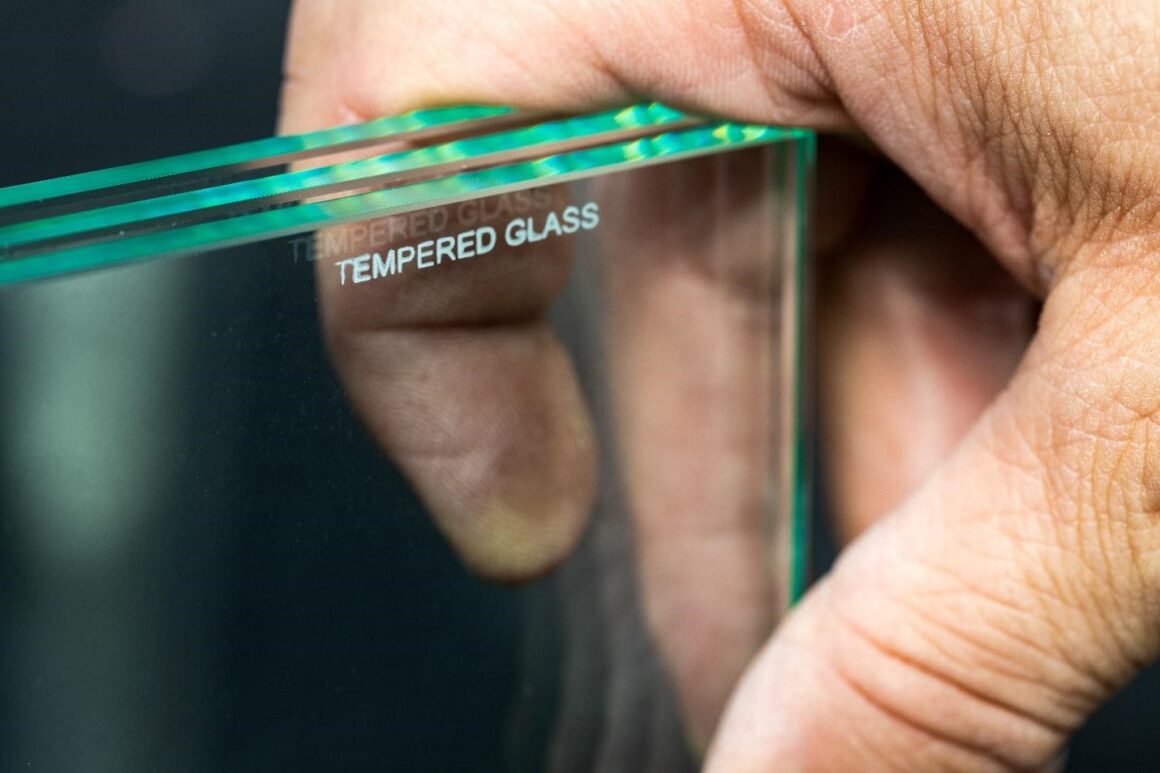 It is safety glass with high impact resistance and durability. Custom tempered glass is a preferred choice for ensuring strength and resilience.
Frosted Glass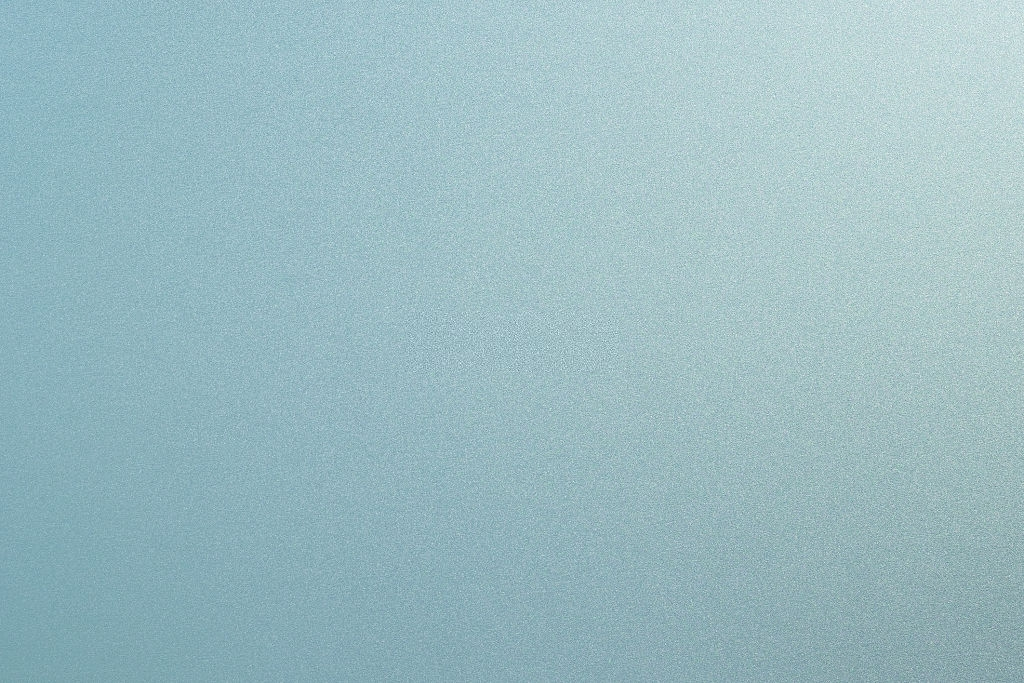 Frosted glass has an opaque appearance. It allows the light to flow through but obscures direct vision. It is a good option if you want to enhance the privacy of your house.
Laminated Glass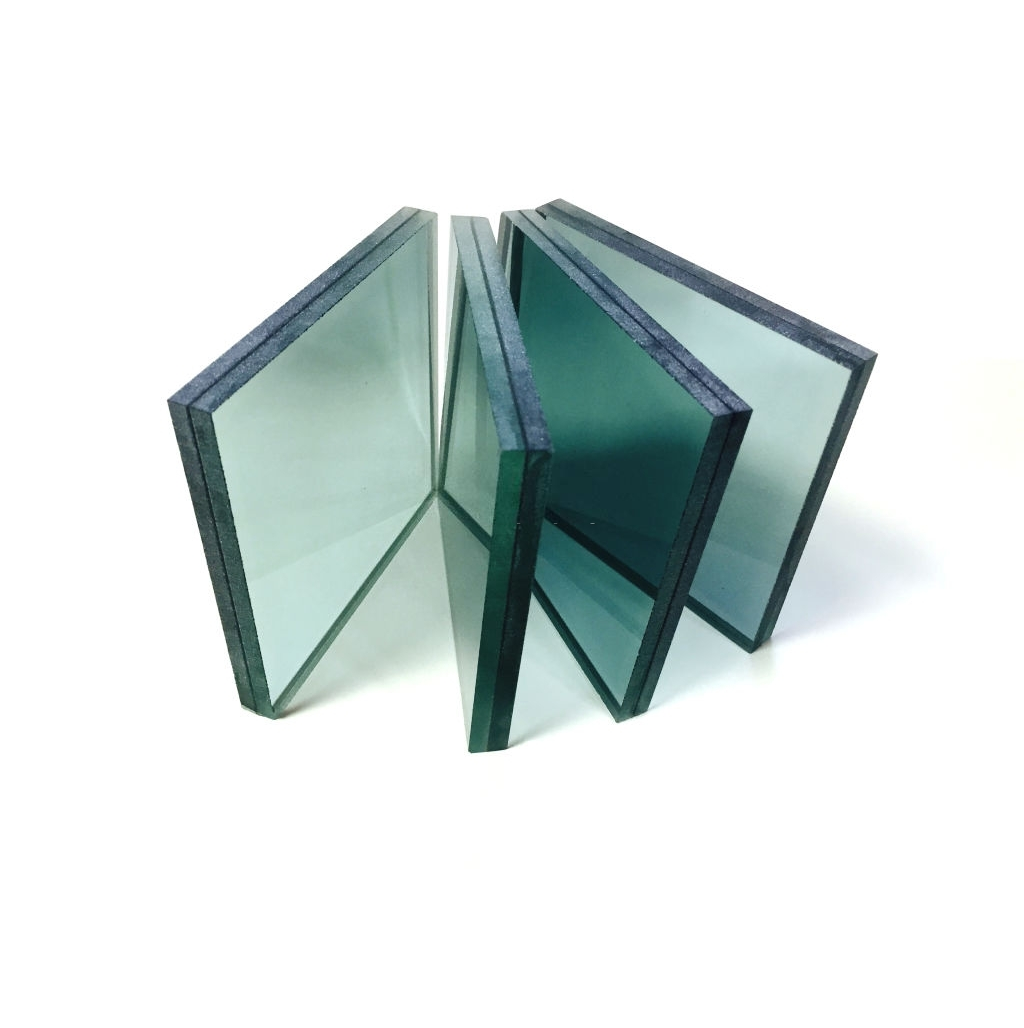 It is an exceptionally strong glass type. With the multi-pane structure, it can even endure the impact of bullets. Laminated glass could be a great option if you live in an area with extreme weather conditions.
How to Measure Storm Windows?
It's important to measure the window properly in order to mount and install the right window storm sash. Luckily, it's quite simple to measure the storm windows. Here is how to take measurements for storm windows.
Measure the width of the window opening. Measure the width from the top, center, and bottom of the window and note the numbers.
Take the measurement of the window height in the same manner. Measure the height from the right, center, and left of the window.
Round off the width and height to 1/16″ to get the right storm sash.
The measurement method for different window styles may be slightly different.
How Much Does Storm Windows Cost?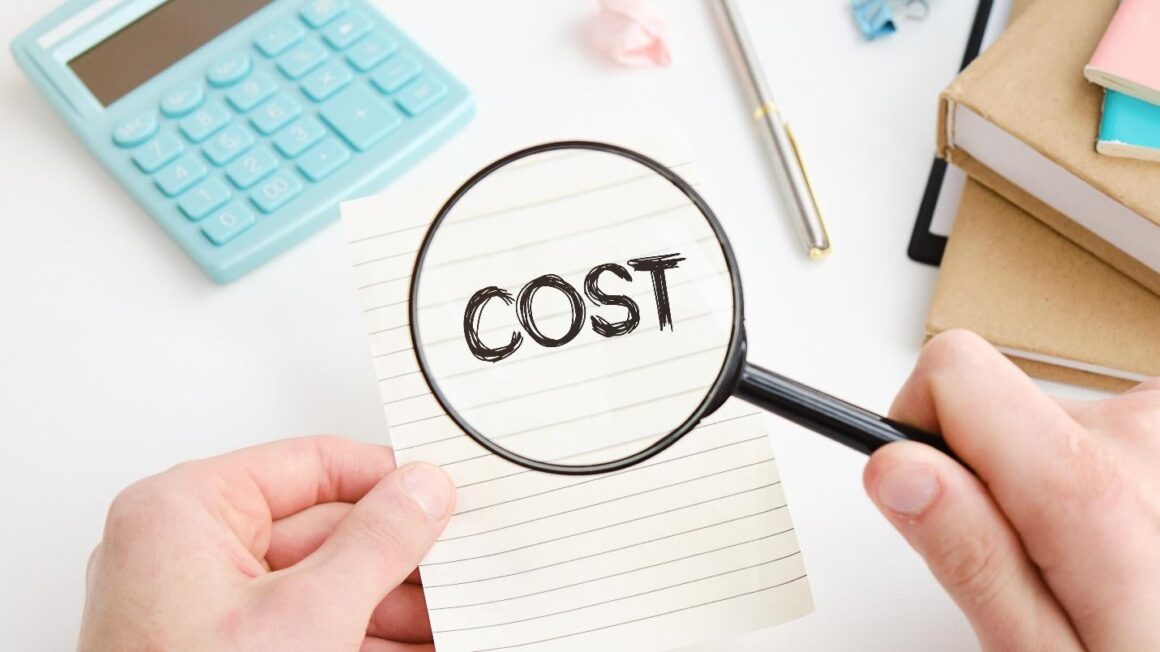 Storm windows are quite an inexpensive yet highly practical investment. It would cost around $85 to $180 to add a storm sash per window. The price estimate includes both materials and labor. If you want to buy only glass for storm protection, choose a glass panel of 1/8" or 3mm thickness.
Final Words
Storm windows are a practical option to enhance the practical value of your house. They keep the windows safe from the adverse effects of weather changes while also enhancing energy efficiency. Instead of investing in window repairs and replacements, invest in storm sash windows and optimize your house's safety value!