Be it a home gym or a commercial fitness studio, gym mirrors are an imperative part of it. The exercise equipment and tools, surely have their own significance. Yet nothing can beat the practical value of mirror for home gym. In fact, you can set up a gym with as little equipment such as an exercise mat. However, you cannot build a proper workout space without a workout mirror.
We can deduce that gym mirrors are a principal element of fitness studios. Owing to its significance, the gym mirror should be chosen with great concern. There are some things that you should bear in mind while going out on a quest for gym mirrors for home. Let's explore them!

Why Use Mirror for Home Gym?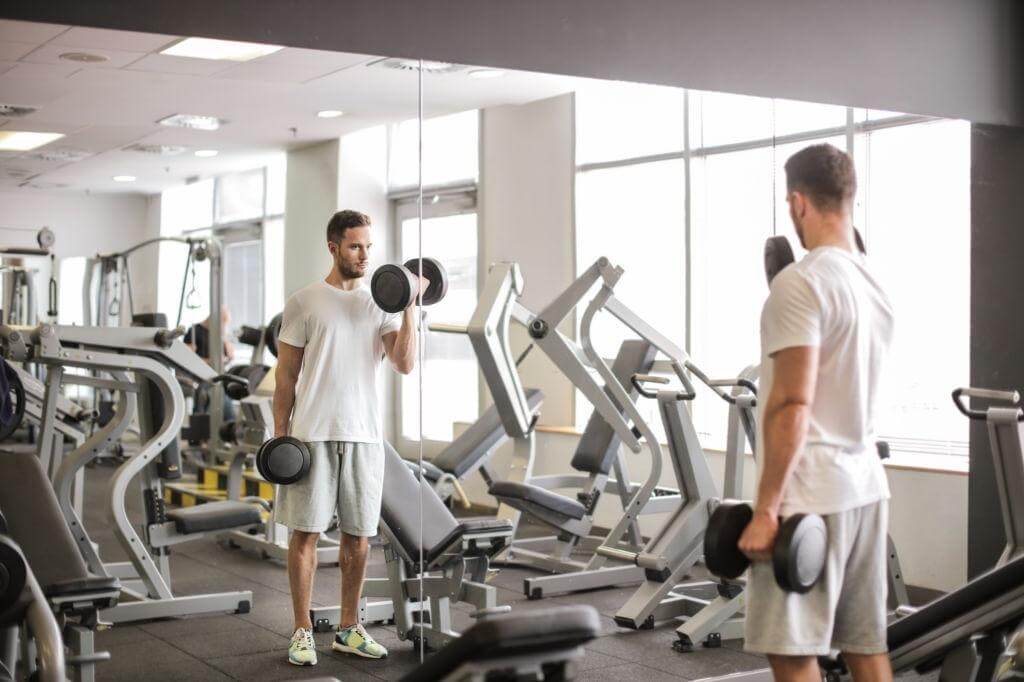 It's an established fact that gym wall mirrors are important for creating a proper gym setup. Nevertheless, why is the workout mirror so important?
There are a number of practical and aesthetic benefits associated with using gym mirrors. Some of them are as follows.
Mirrors in the gym help you to improve your form and posture.
It allows you to track and monitor your moves and become your own instructor.
You can track your progress and improve workout efficiency. You can notice which muscles are being overused and how much pressure is building on your muscle.
Mirror for Home Gym are an aesthetic addition to the space. They make the space look bigger and brighter.
Gym Mirror Buying Guide
If you are setting up a home gym, you need gym mirrors for home. However, before you hit the checkout button or head out to the marketplace to buy the gym mirror, there are some things that you should consider.
Below are the features and factors that you should take into account to buy the right gym mirror for your home.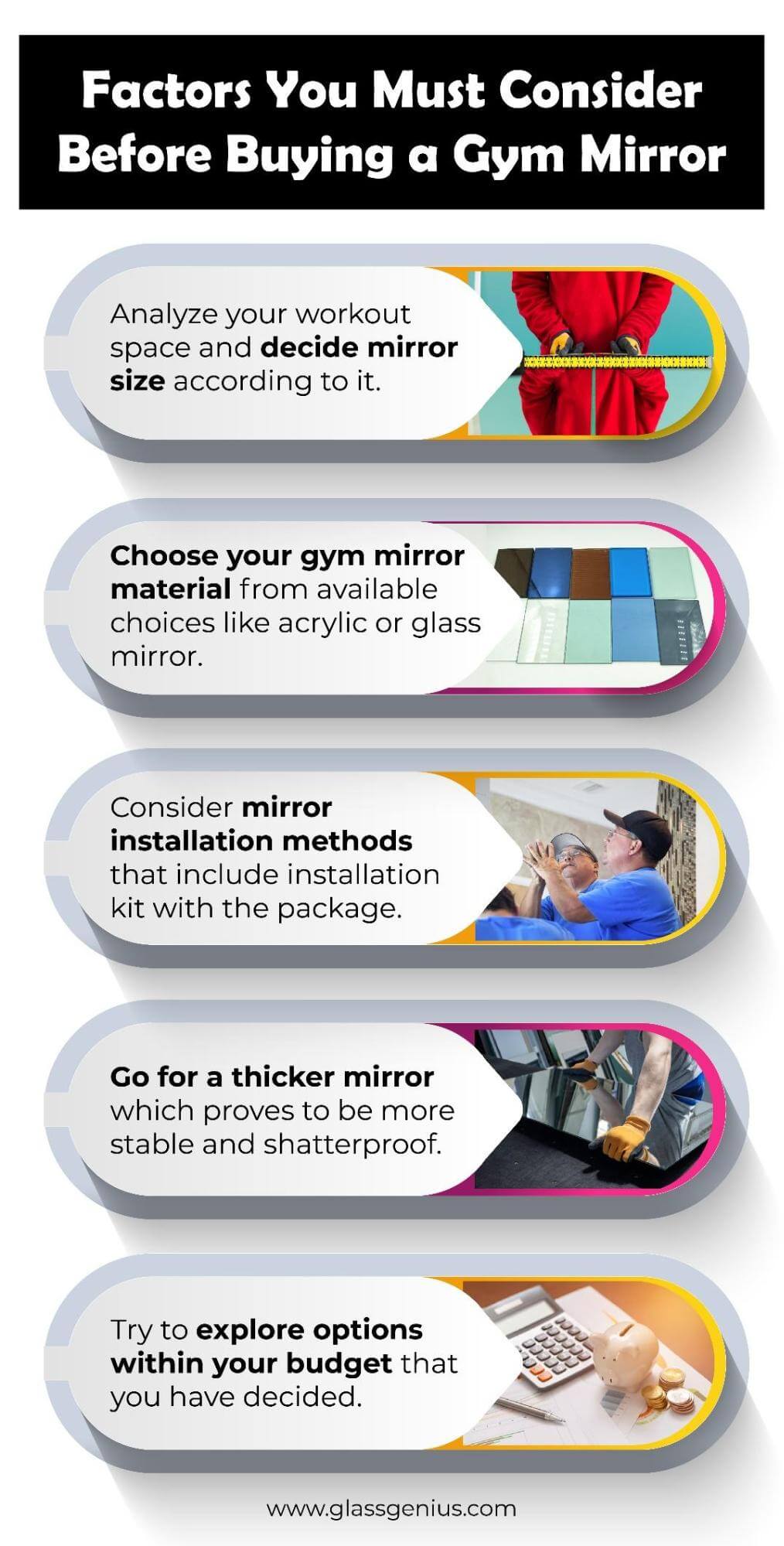 1. Size of the Mirror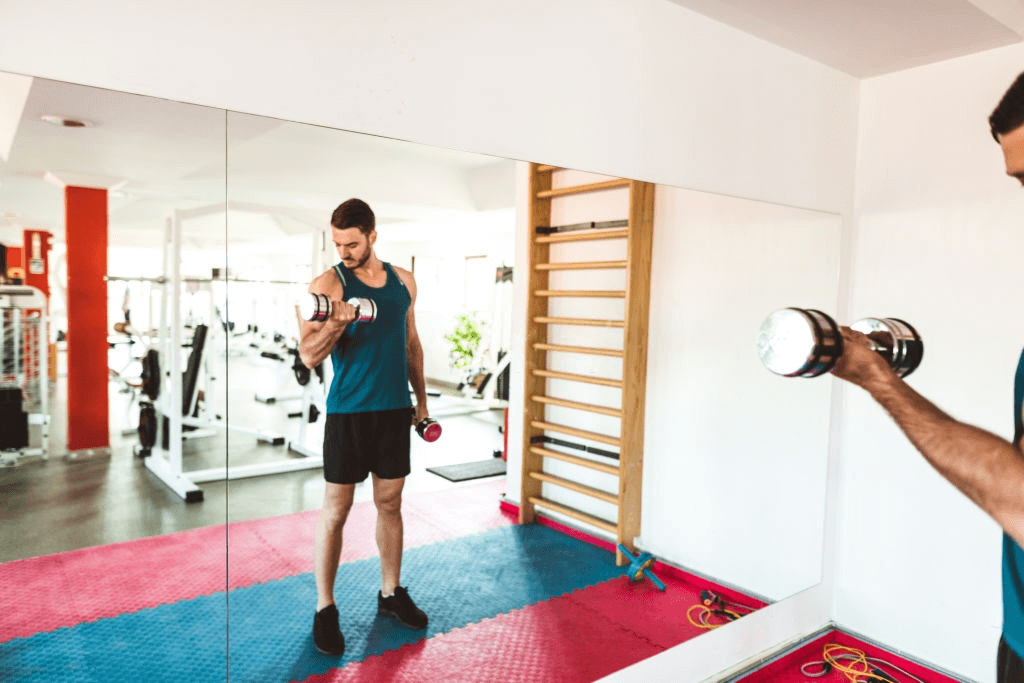 The size of the mirror is arguably the most important factor in buying the right home gym mirror. The mirrors in the gym should be big enough to provide a full-body reflection. Only then can you improve your workout sessions. Moreover, it's important to consider your space. If your home or commercial gym follows the standard dimensions, you should go for standard-sized gym mirrors. However, if your space is built on different measurements, make sure that you invest in the right mirror for your gym. Take measurements of your gym wall properly. Note the measurements and order a custom workout mirror to match your space requirements.
2. Material of the Mirror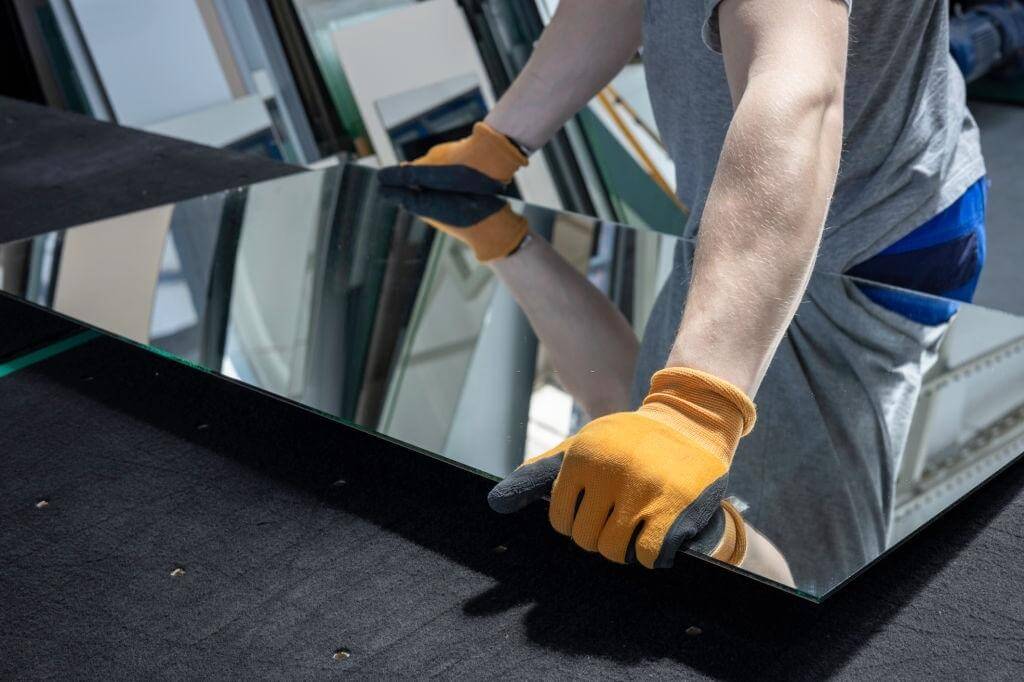 Mirrors are made out of different materials to offer different sets of properties. Acrylic and glass are two popular materials for mirrors.
Acrylic mirrors are shatterproof and economical but they lack the clarity of glass. That's the reason why glass mirrors are preferred for gym setups. Make sure to analyze the material and choose the better option for your gym.
3. Durability Factor
Although tempered glass is typically used in gym wall mirrors, the durability of mirrors varies from fabricator to fabricator. So make sure to do your research. Go through the fabricator profiles. You can also analyze the online presence of different glass suppliers and evaluate their credibility based on the customers' feedback. Do your homework and choose the gym mirror with a protective coating to ensure high durability.
4. Installation Method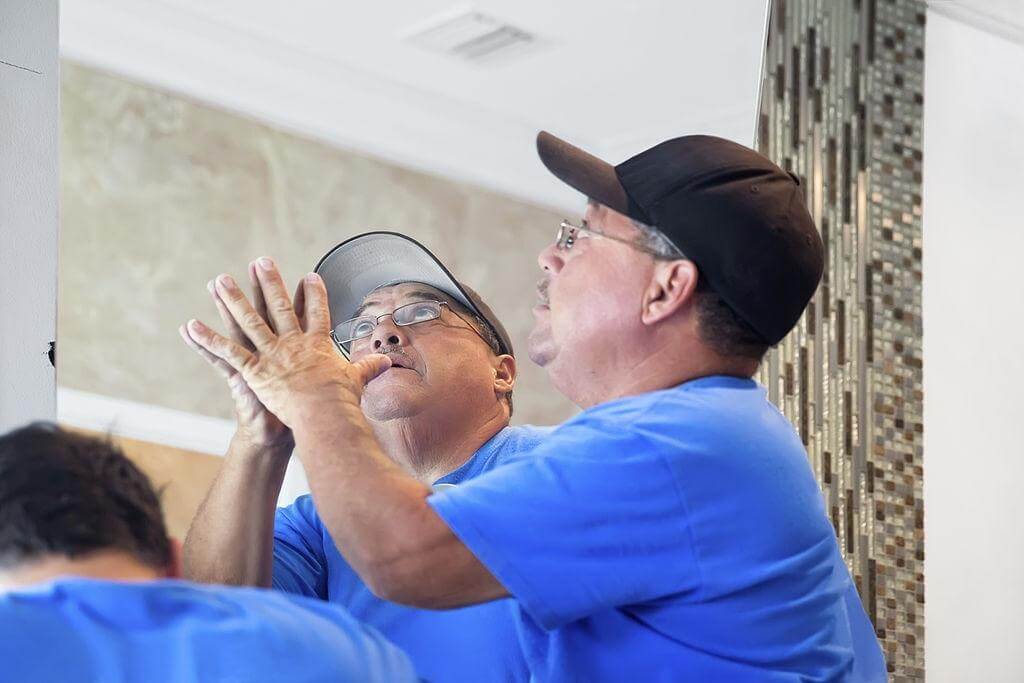 Some mirror for home gym come with installation hardware. The installation kit enables you to install the mirrors on your own or change the location of the mirror whenever you want. Fixed mirrors also work great for workout practices but you have to call the professionals for remodeling or improvement. So it's better to choose the mirror that comes with the installation kit.
5. Your Budget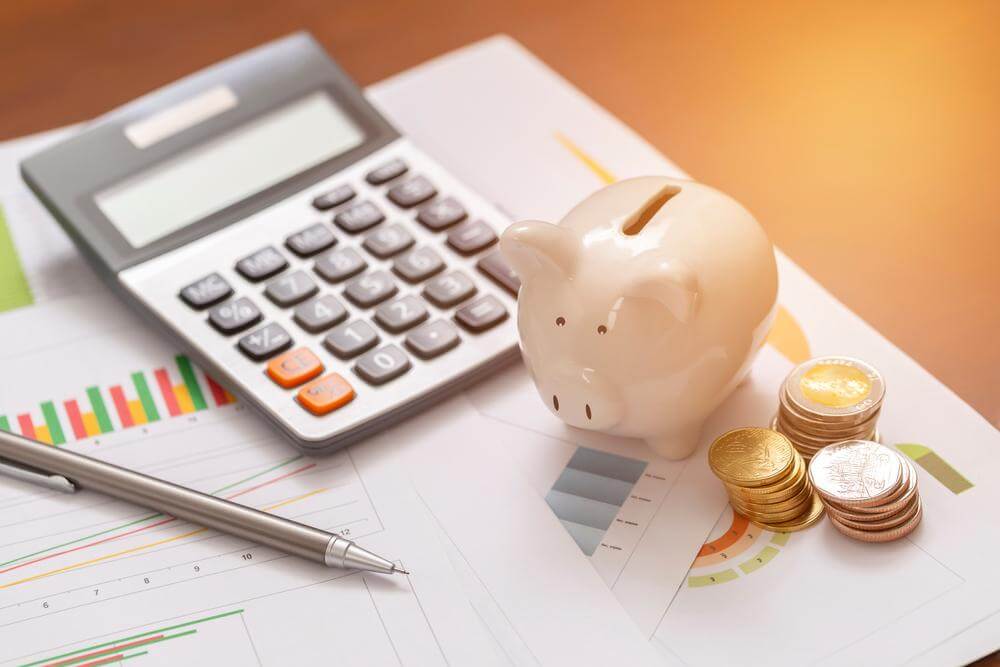 Budget, of course, is the defining factor in your choice. First of all, make sure to specify a suitable budget for the project. Then, explore your options and evaluate what mirror size, type, and style fall in your budget range. With this information in hand, you will be able to make a smart choice.
Also Read: Gym Mirror Ideas
6. Thickness of the Mirror
Along with different sizes, the wall mirrors for the gym also come in different thickness ranges. You can choose the thickness according to your utility.
Thick mirrors are better as they are more stable and hard to break. Nevertheless, you can also go for thinner options for regular use. The best approach, however, is to choose the mirror thickness according to its size.
Concluding Note!
Gym mirrors provide much-needed visual feedback during the workout sessions. So make sure to incorporate the right workout mirror in your gym. Consider the above-mentioned factors and grace your gym with the right gym mirrors!