Readymade Glass Shelves Styles Available
We have rich collection of glass floating shelves. From design to shape variations, there are a plethora of options to choose from.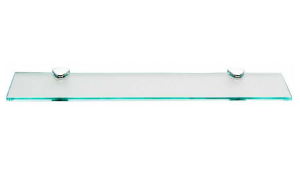 Rectangle Glass Shelf
Geometric shelves are known for their sleek elegance. Rectangular glass shelves offer more coverage for optimized space utility.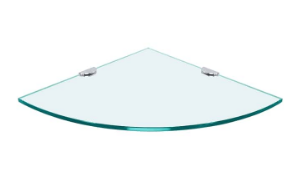 Quarter Circle Glass Shelf
The Quarter circle glass shelves are glass corner shelves with a curved front edge. They offer exceptional visual brilliance complemented by ingenious space utility.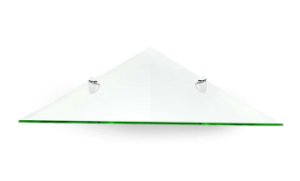 Triangle Glass Shelf
Triangle-shaped shelves are made to fit in the corners. This smart use of the given space elevates the aesthetic appeal while adding practical value to the interior setting.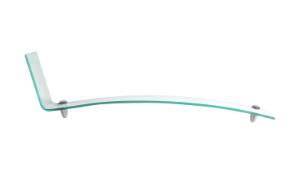 Bent Glass Shelf
This unique glass wall mount shelf is achieved by bending the glass sheet at different points according to the design objective. The bent glass shelf adds two or more tiers to the wall-mounted shelf and adds a novelty value to the interior.