Applications of Quarter Round Glass Shelves
These tempered glass corner shelves not just look great but also increase the financial worth of your property. Install them in your room corner and see how well they'll perform over time.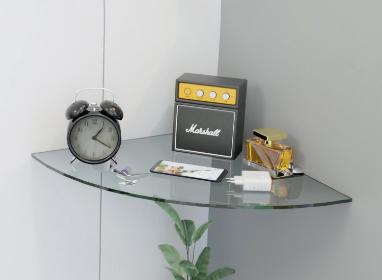 Home Décor
Quarter-round glass shelves are ideal for installing in room corners. Homeowners can display or showcase fancy crockery items, and collectibles on these glass shelves.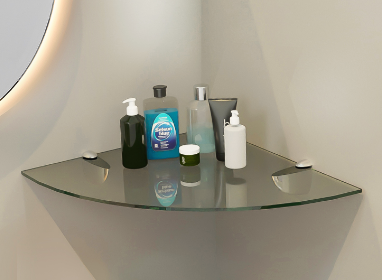 Bathroom
By installing these glass shelves, you can store toiletries without any fancy modification. These shelves take up less space, look great, and are easy to install.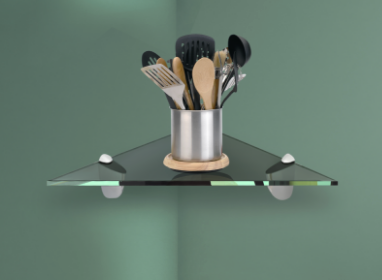 Kitchen
Your kitchen space might be short on storage. The quarter round-corner glass shelves are perfect for you if that's the case. Their flat polished edges and transparent glass feel lets nothing get close to them.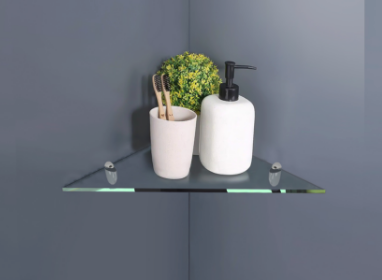 Retail Stores
The compact form factor of floating glass corner shelves makes them a suitable storage shelf option for retail stores. Various lightweight items such as candies, tin food, chocolates, and gift items can be placed on these shelves.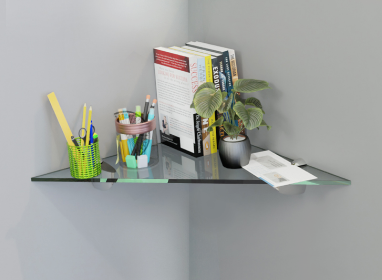 Work Spaces
These glass shelves have also made their way to the workspace. Therefore, to complement your office décor, round glass shelves are no short of any benefits.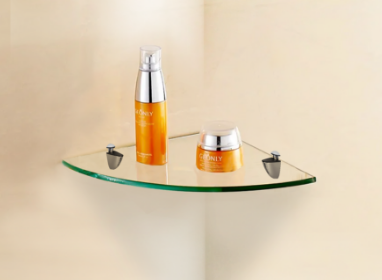 Beauty Salon
You might have seen fancy quarter round glass shelves at your local beauty salon or spa. They can easily bear the load of lightweight items. Further, their flat beveled edges make them look even classier.